Modern home office for the entire family
March 14, 2023 | 9:37 am CDT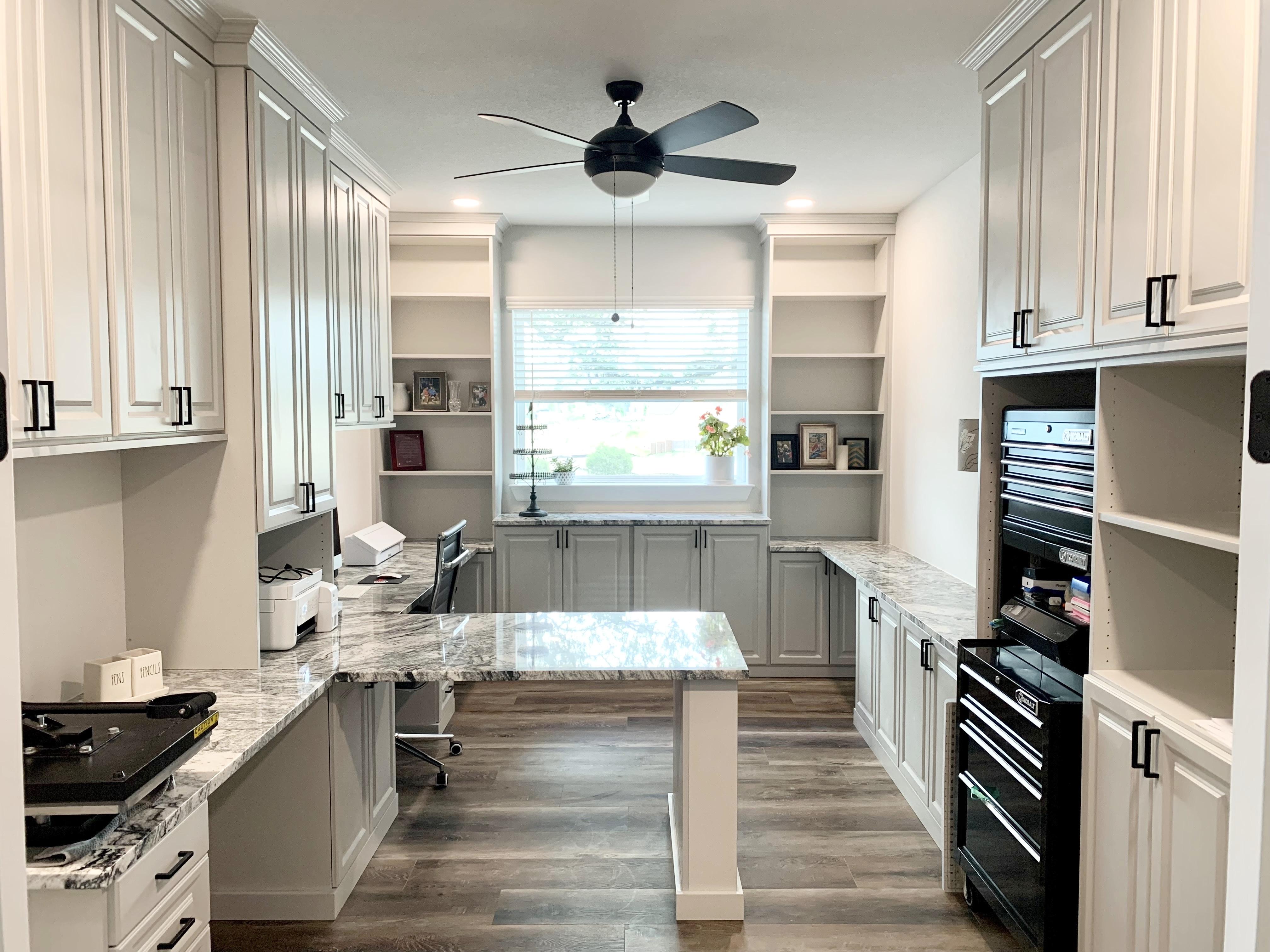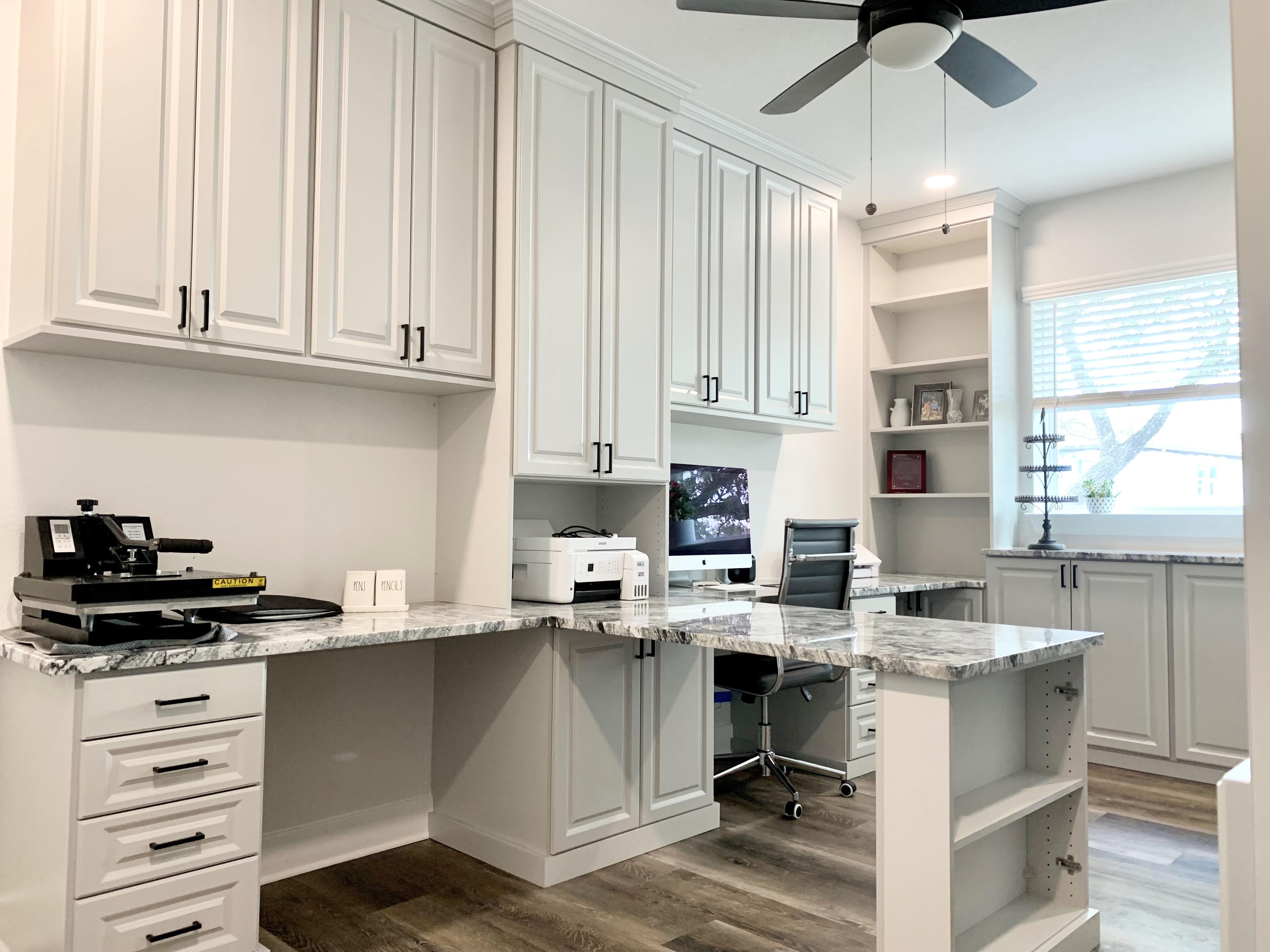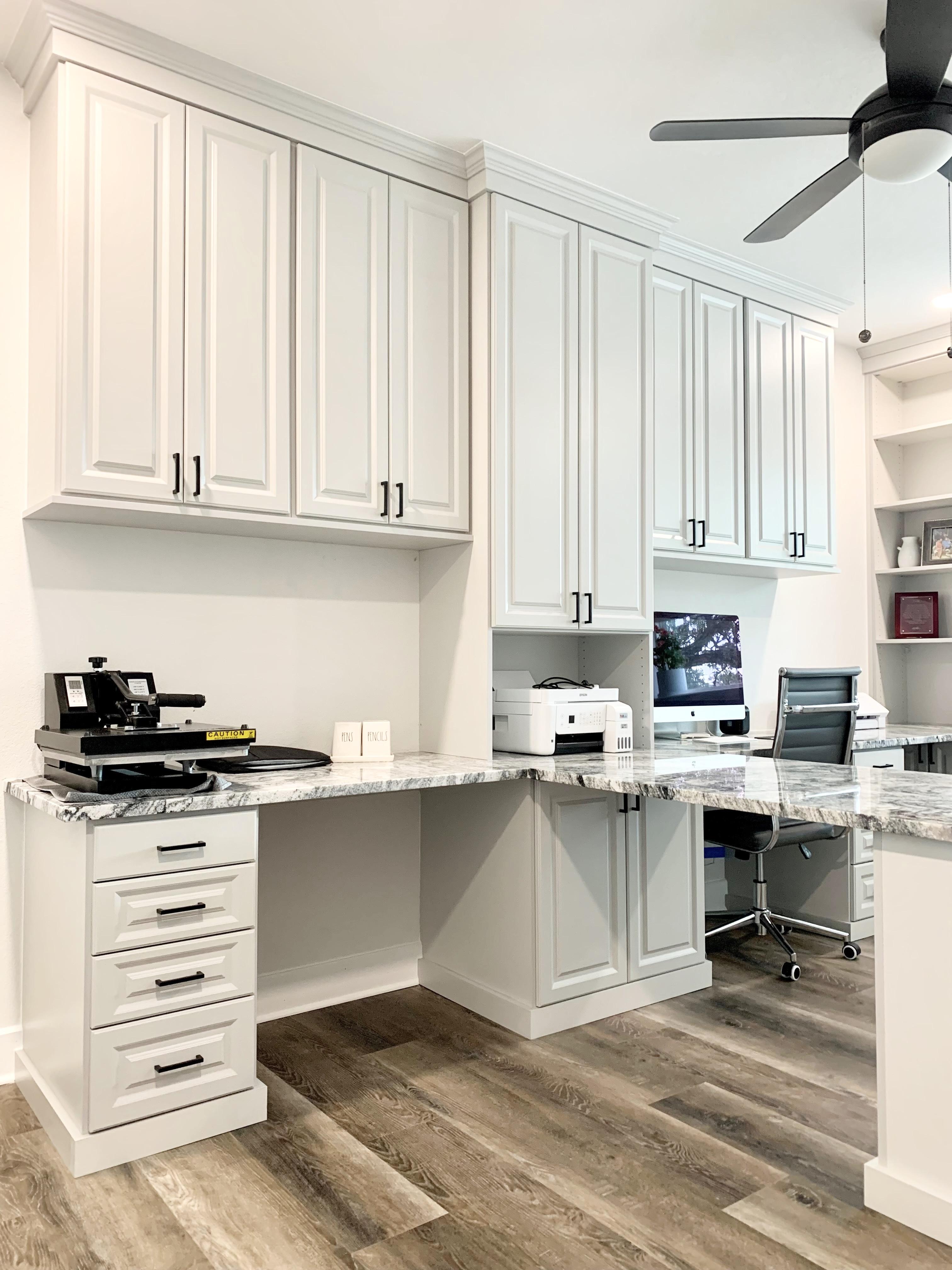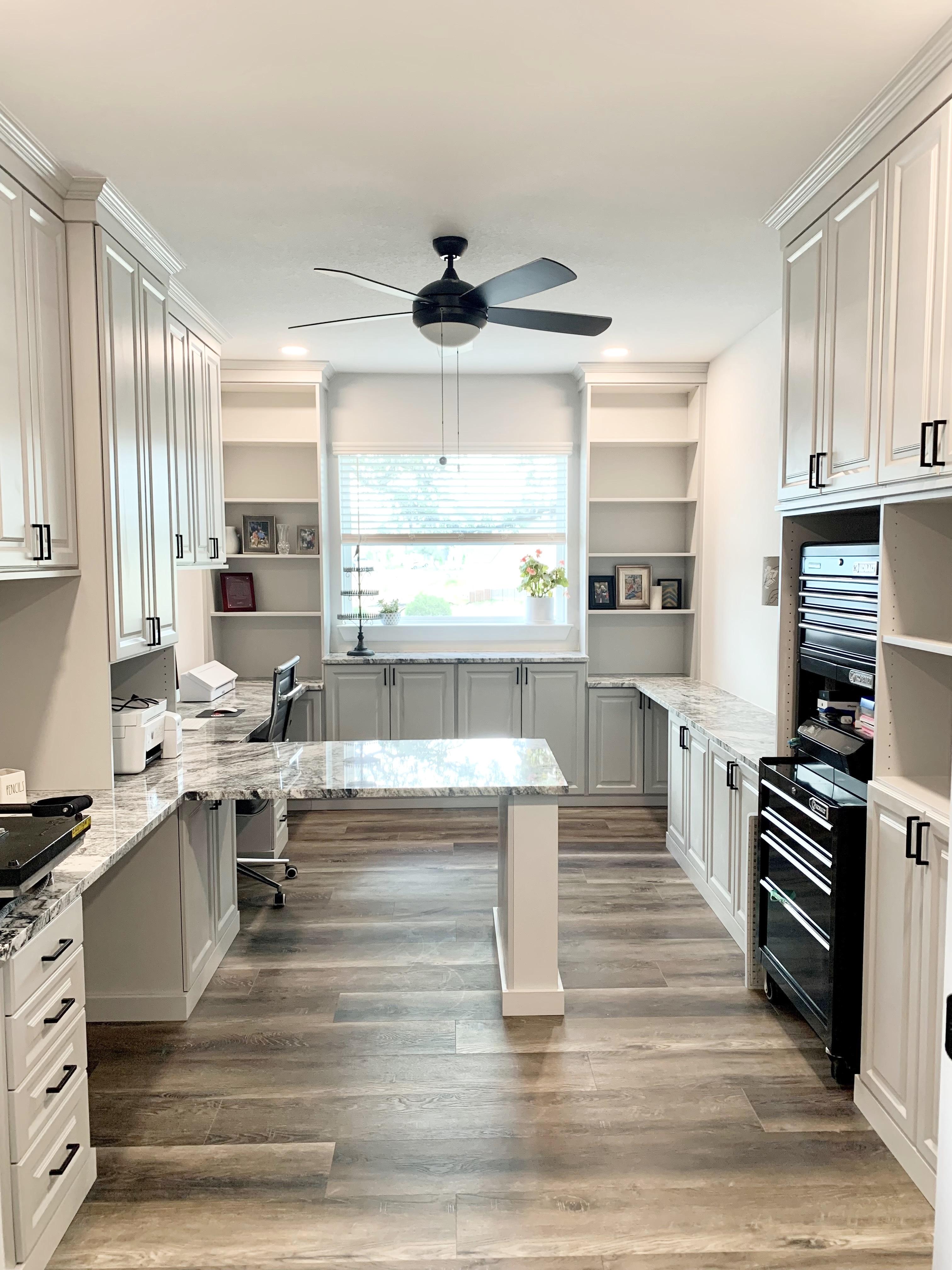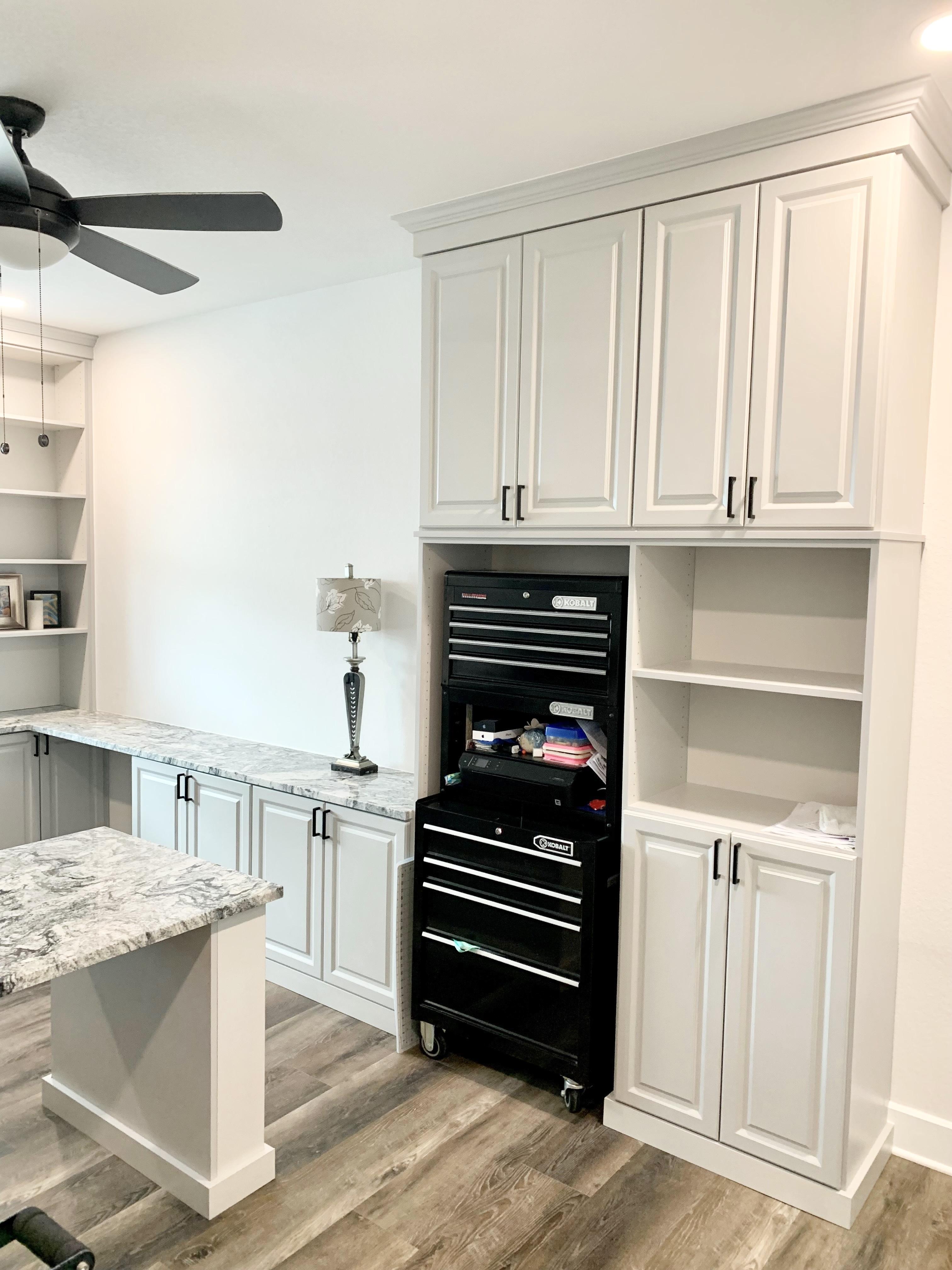 Briana O' Hagan, Closet Factory of Austin, created a multipurpose office space for the whole family. The project is a finalist in the 2023 Top Shelf Design Awards. Winners will be announced on April 13 during the Closets Conference & Expo, to be held in West Palm Beach, Florida.
Category: Home Office Over 150 sq. ft.
Project Title: Modern Farmhouse Multipurpose Office
Project Details: The clients envisioned a multipurpose room for the entire family. The dad has a place to work at home, the mom has a place to do crafts (with and without the kids), and the kids have a place to do their homework.
Projection Construction: We maximized space in this room by adding a lot of cabinets and countertops. Many of the crafts Mom does are with a Cricut Machine and Heat Press. Since assembly is required with all projects, we needed as much counter space as possible. We enclosed the rolling toolbox as it holds all of Mom's tools, and it needs to be on the move and have a home. The countertop by Blue Label Granite is a Viscon White 3CM Granite which complimented the neutral colors perfectly and allowed it to pop.
Materials Used: White melamine, Elite Modern Handles from Hafele, doors from Northern Contours, stone from Blue Label Granite in Buda, Texas
Equipment Used: KCD
 
Have something to say? Share your thoughts with us in the comments below.