2-story car condo with office space and bar
March 13, 2023 | 3:39 pm CDT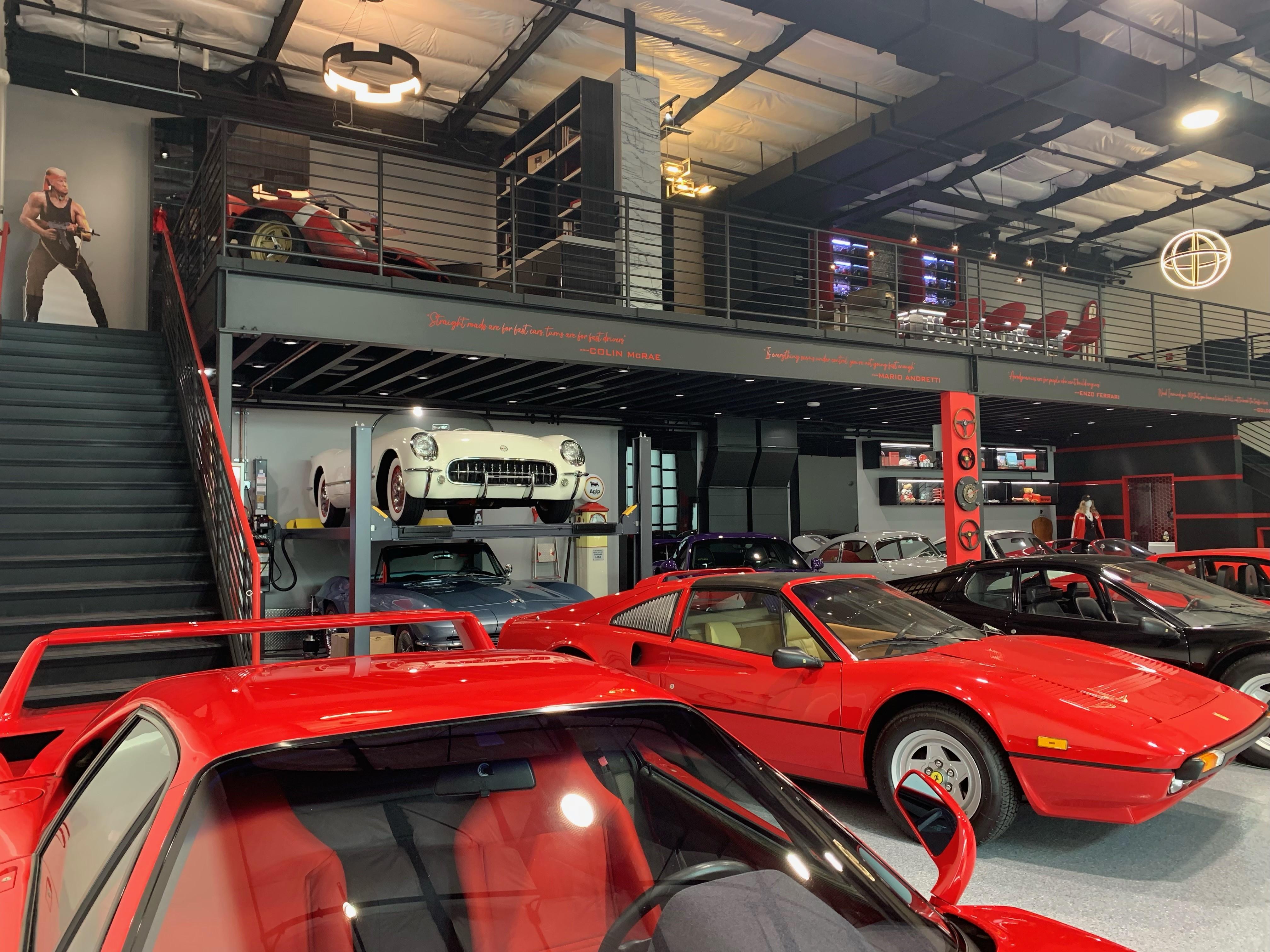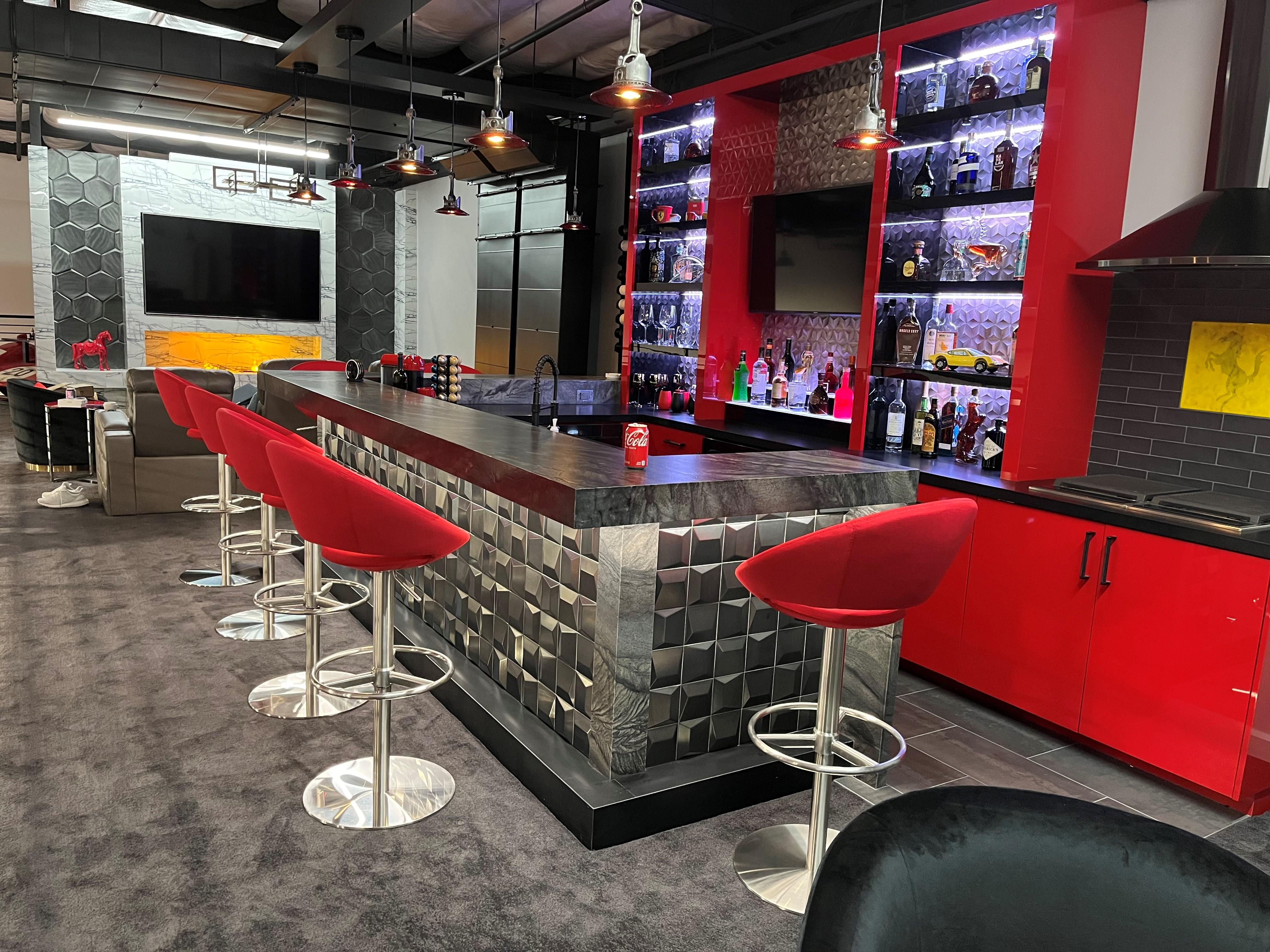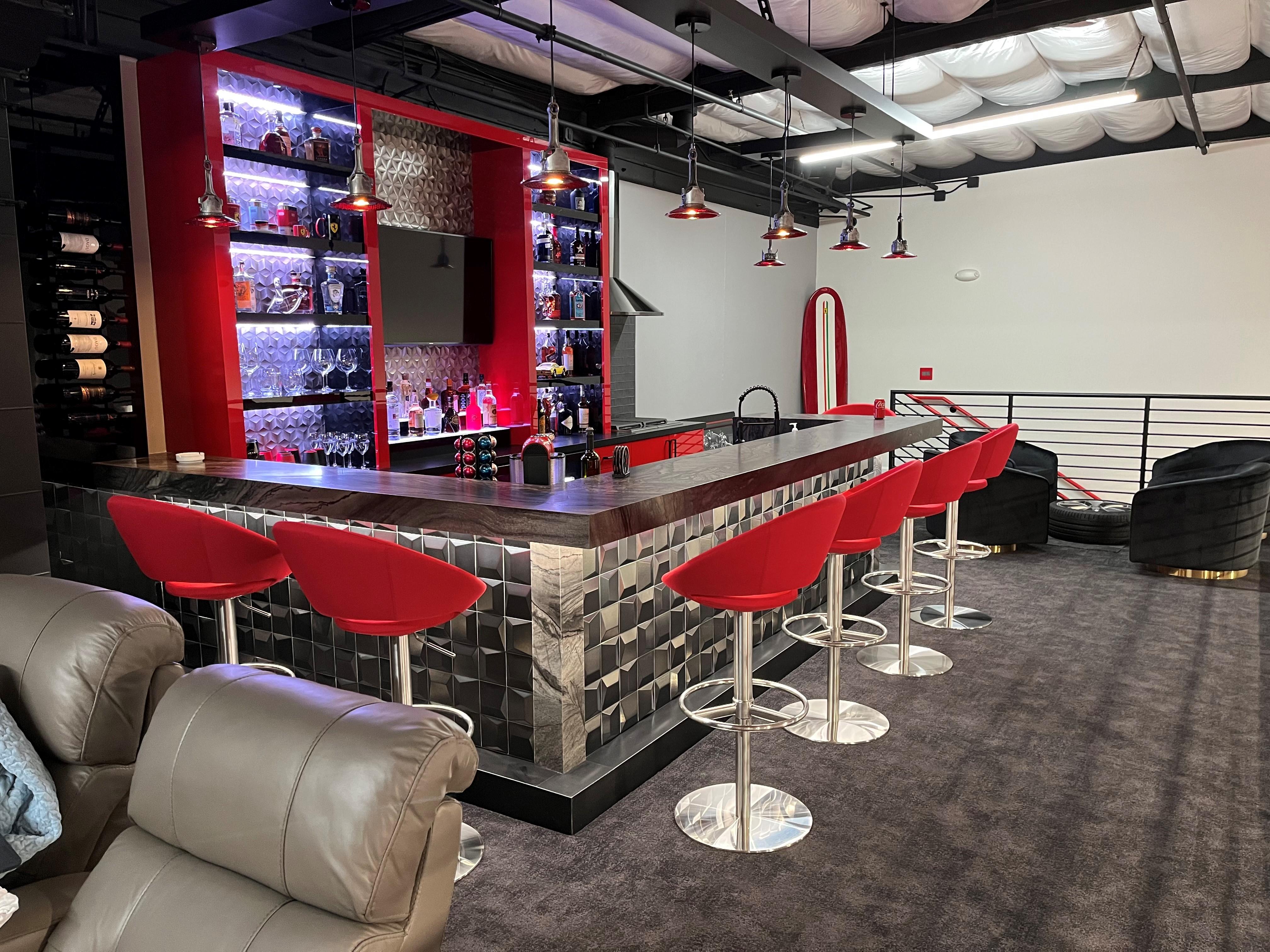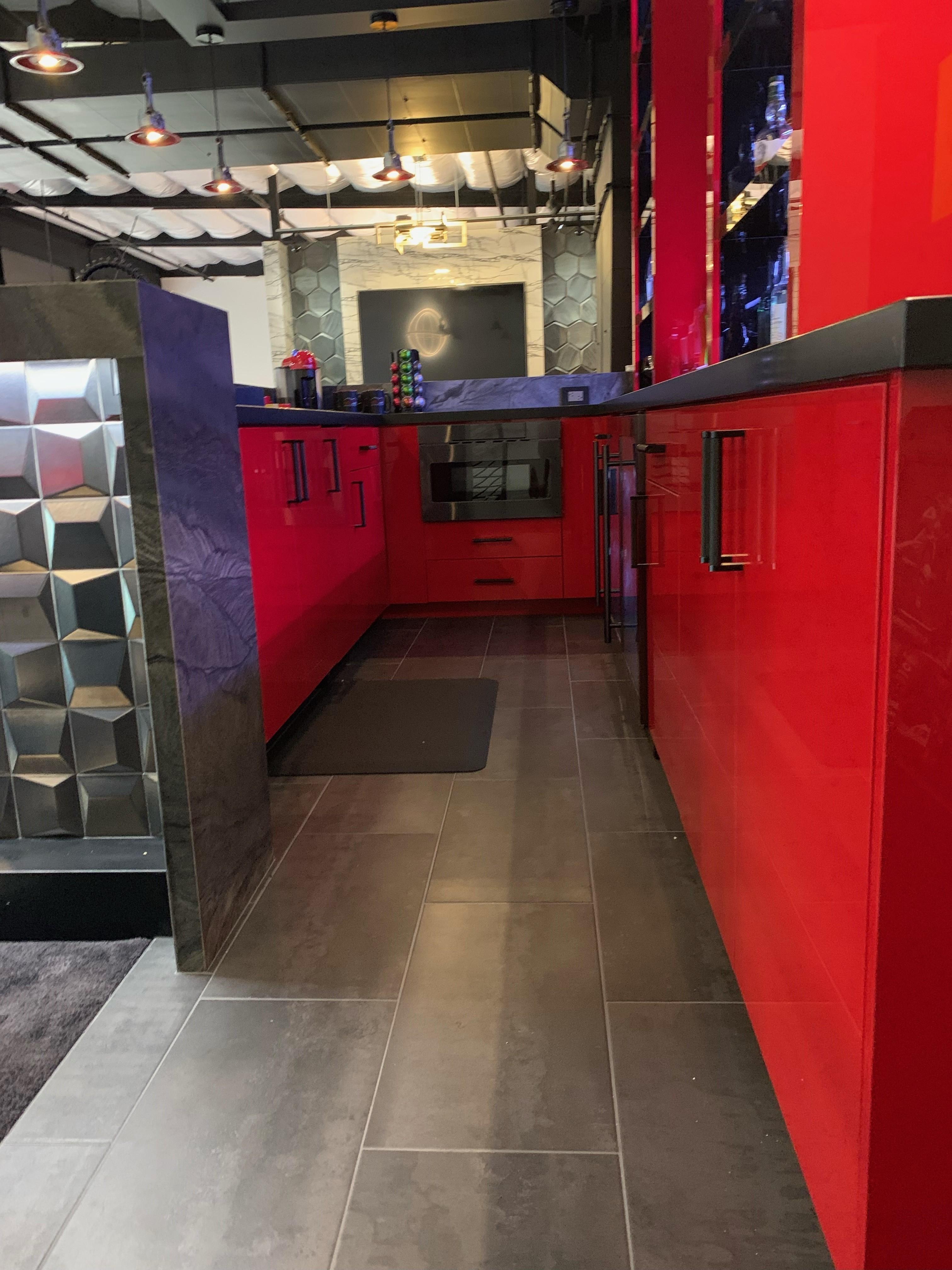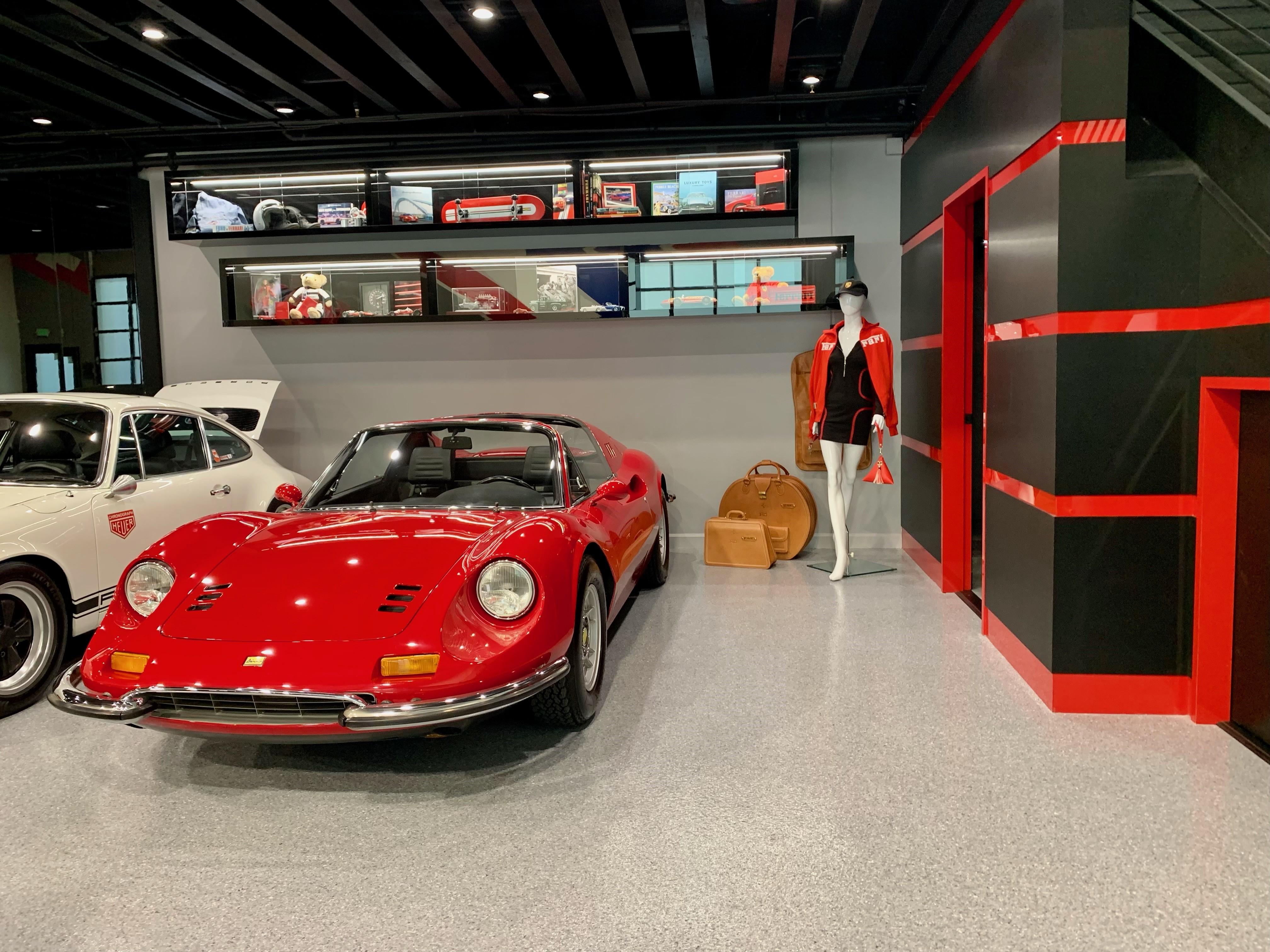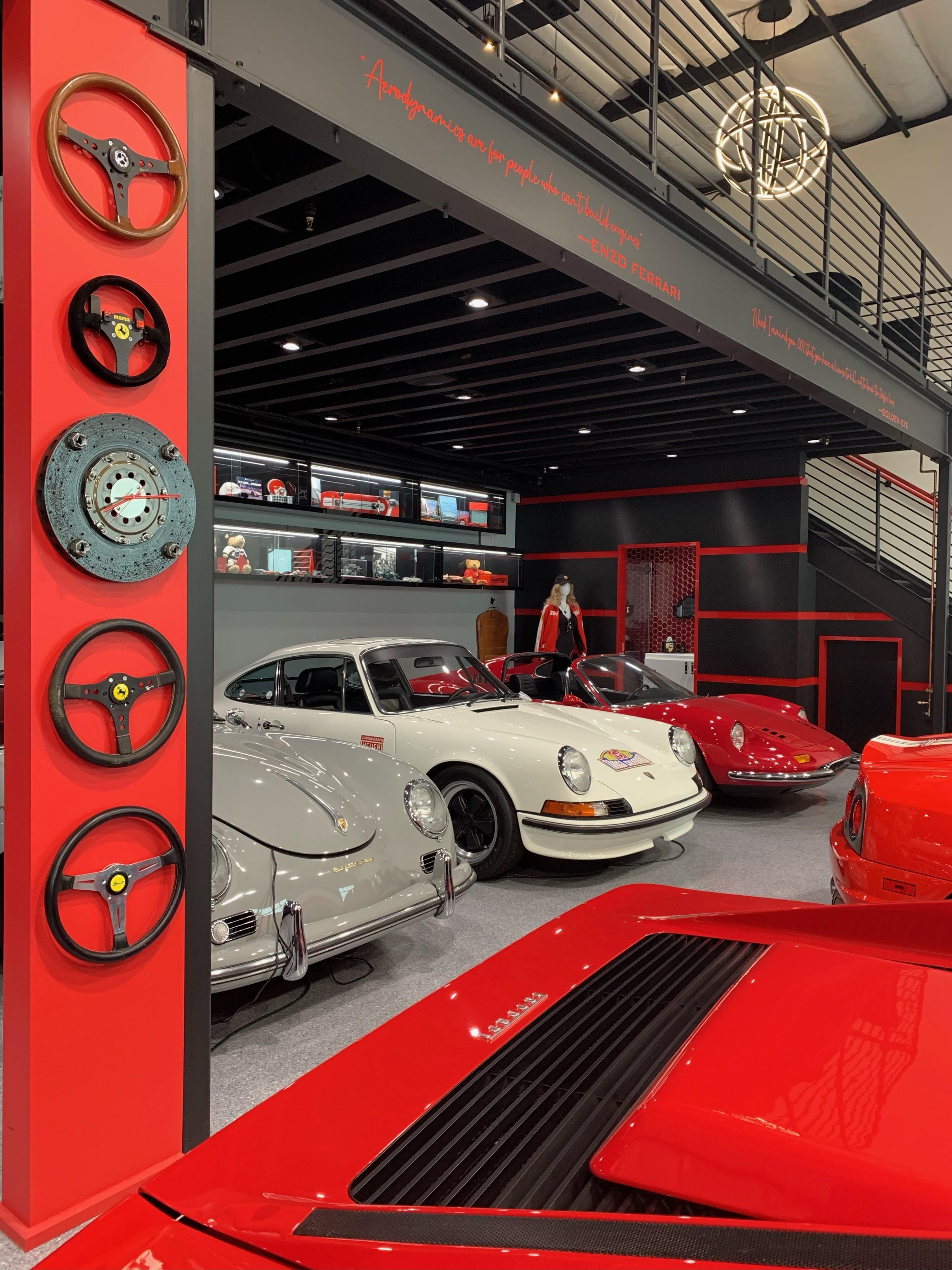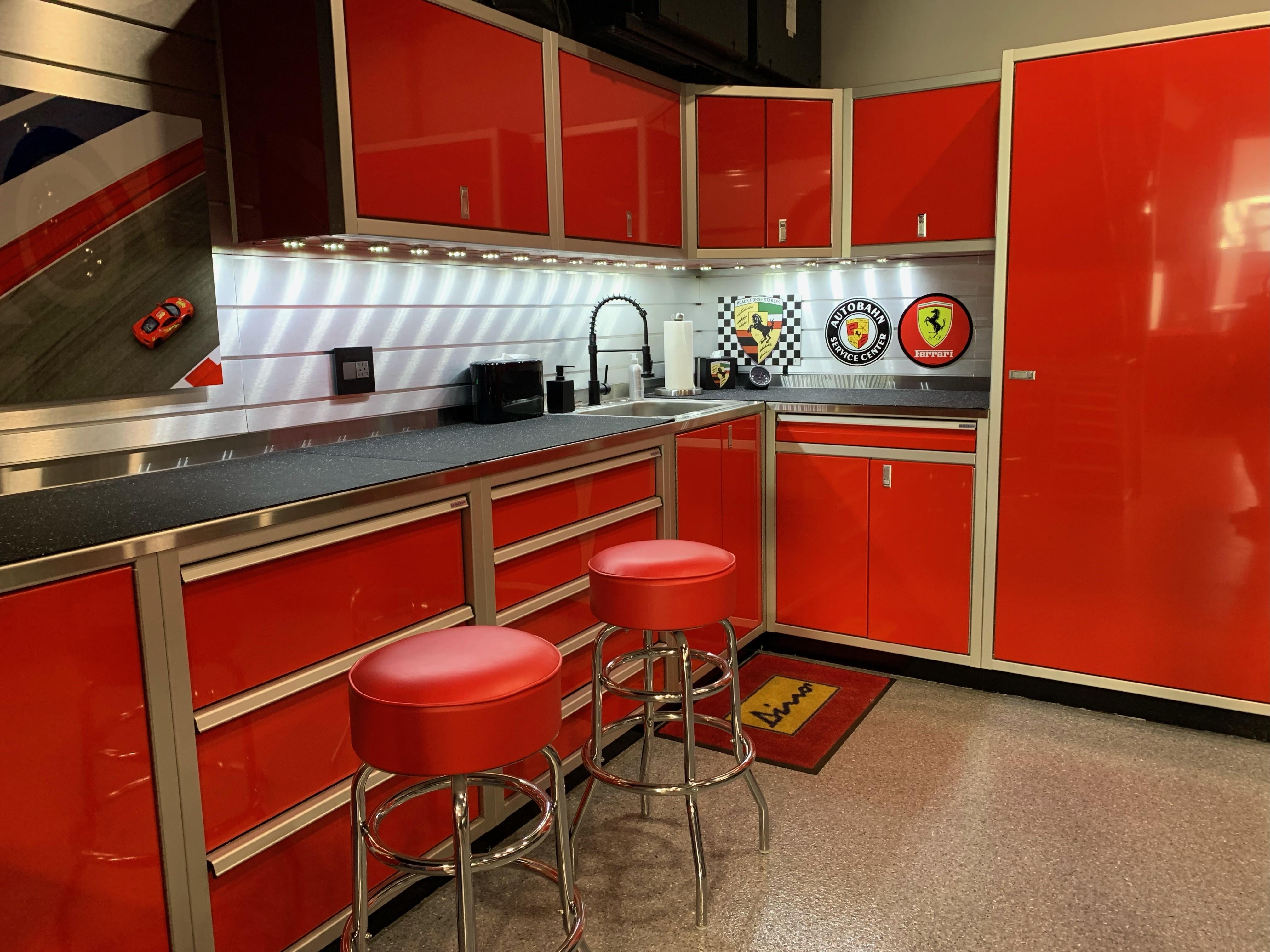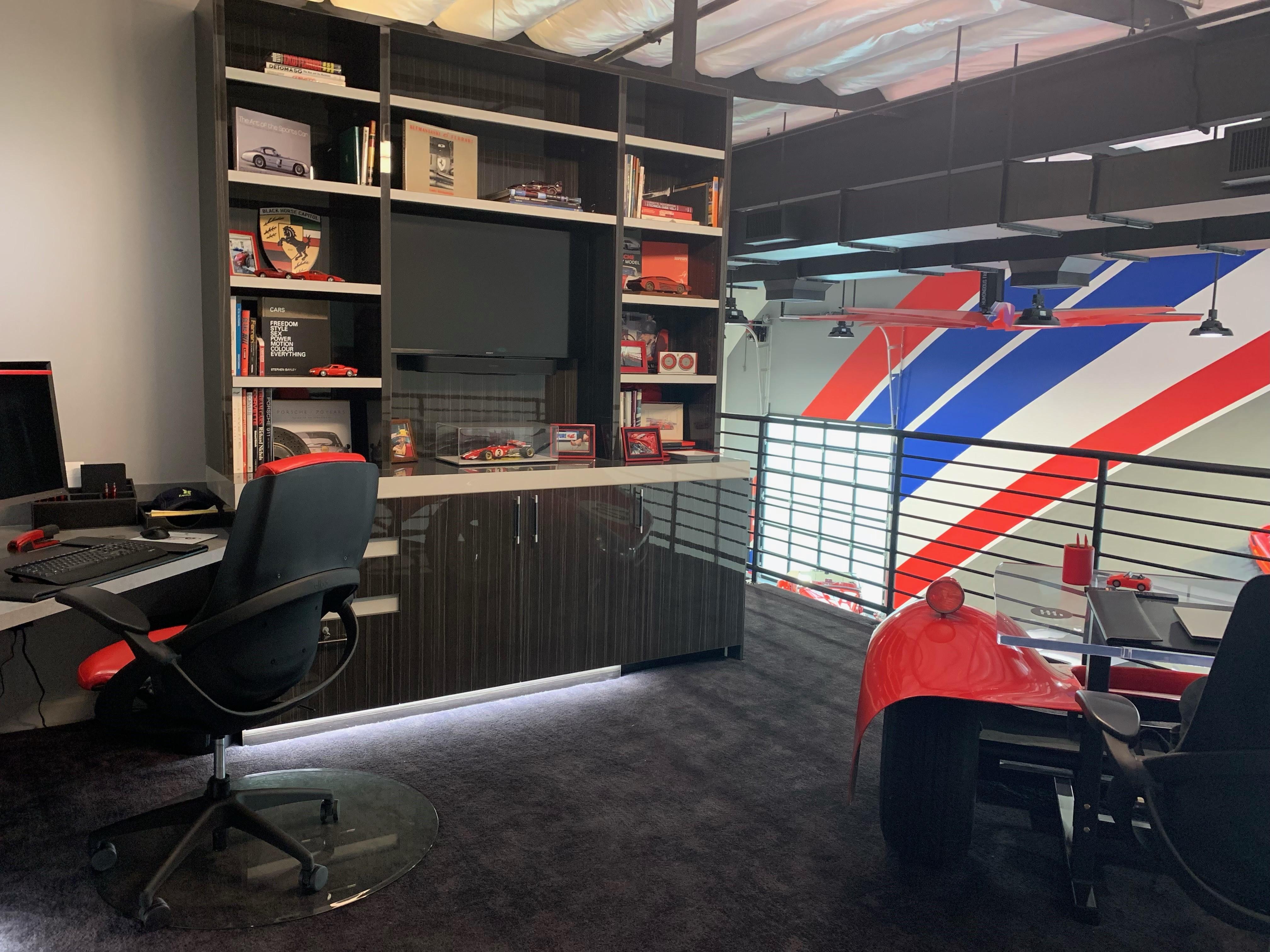 Alfonso Rosas, Jr., Euro-Works, crafted a 2-story modern car condo with a bar and office space. The project is a finalist in the 2023 Top Shelf Design Awards. Winners will be announced on April 13 during the Closets Conference & Expo, to be held in West Palm Beach, Florida.
Category Garage: Over 600 sq. ft.
Project Title: Car Condo Heaven
Project Details: One of the most fun projects we have ever participated in is a 2-story car condo (yes, it's a thing) consisting of an upstairs bar and office space and a downstairs garage and restroom.
Projection Construction: We used a lot of miter folds to accomplish clean lines.
Materials Used: This entire project was completed using the Luxe line. At the bar, we used a combination of Luxe Rojo and Negro; in the office, a combination of Luxe Euroline 3 and Negro; downstairs Luxe Negro for the display cases and electrical panel cabinets; and metal tool chest cabinets with aluminum slat wall. Without a feature wall using 3M carbon fiber wrap and Luxe Rojo inlays, no car condo would be complete.
Equipment Used: Our shop setup consists of a Shop Sabre CNC machine, a Homag edgebander, SCMI beam saw, and Altendorf sliding saw, all powered by our Mozaik, Auto-Cad, and Vcarve pro software.
 
Have something to say? Share your thoughts with us in the comments below.