EBC postponed until Fall 2021, new dates announced
September 3, 2020 | 10:33 am CDT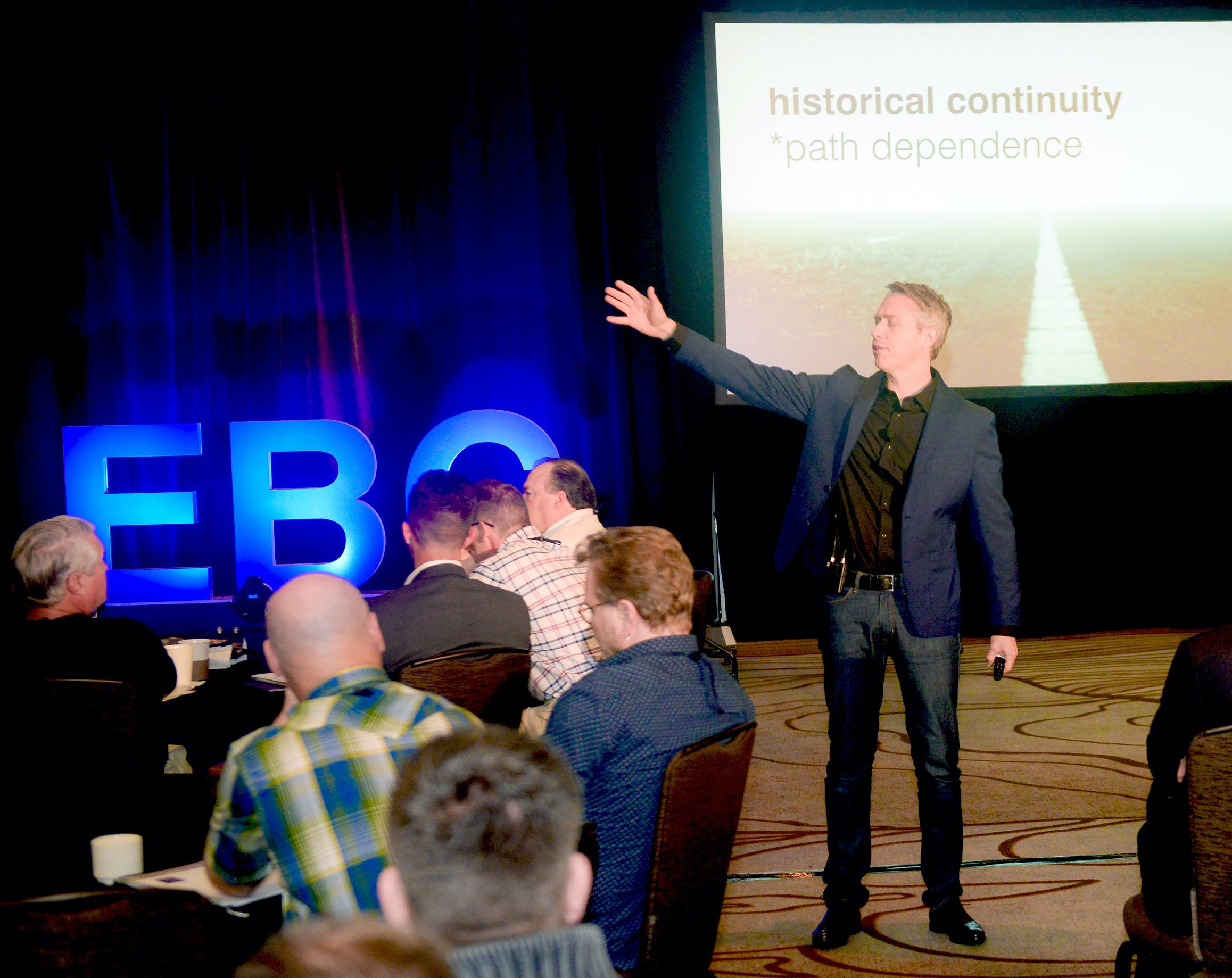 Colorado Springs – The Executive Briefing Conference, (EBC), scheduled for November 8-10  at the Broadmoor in Colorado Springs, has been postponed due to the Covid-19 pandemic, according to Tim Fixmer, president and CEO of CCI Media, which owns and manages the event.  CCI Media is the parent company of Woodworking Network.  
"We had a great event planned for this November, but the pandemic has left us with no choice other than to start planning for EBC 2021," said Fixmer. "We believe the Broadmoor is the ideal location to hold the EBC and working with management there we have secured September 8-10, 2021 as the new dates for the next EBC.  The facility offers participants a relaxing business environment in which to focus on longer-term strategies and new tactical approaches to help your business thrive, which sums up the rationale behind the EBC," Fixmer said.
One of the key features of the EBC has traditionally been a comprehensive look at economic forecasting for wood products manufacturing in the year ahead. Scheduled to present this key address in November was Alan Beaulieu of ITR Economics who has studied the economics of wood products manufacturing for decades and has presented at many EBC conferences in the past. "Alan's presentation is more timely than ever, especially considering the economic impact in the aftermath of the pandemic outbreak," Fixmer said.
To address this issue, Beaulieu's presentation was added to planning that has been underway for an online event series featuring key speakers on the industry's most crucial issues titled the Woodworking Network Leadership Series. Beaulieu's presentation will be delivered via a live video broadcast on November 10. 
"We're looking forward to hearing from Alan on November 10," said Fixmer.  "The timing for Alan's presentation couldn't be more compelling as it will be exactly one week after the U.S. presidential election."  The presentation is sponsored by EBC and Blum, Inc.
Originally scheduled to keynote at EBC 2020, economist Alan Beaulieu will kick off the Woodworking Network Leadership series November 10 via a live video broadcast.
"As the economy rebounds from the severe damage caused by the pandemic, woodworking industry executives are focused on a host of new challenges. The same hurdles faced in the pre-Covid era:  Supply chain concerns, the skilled labor shortage and economic uncertainty, are now joined by safety and healthcare considerations in every aspect of daily business.  Additionally, the complete upheaval in retail, hospitality and office environments has unfolded in breathtaking proportions to create new opportunities.  A new conversation has begun about reshoring in all aspects of the supply chain.  Companies are discovering that opportunities abound in this, the toughest of economic climates."
Registration for Alan Beaulieu's presentation will open in mid September.  For sponsorship information contact Harry Urban
[email protected]
   708-373-4344
Have something to say? Share your thoughts with us in the comments below.