EBC 2020 focuses on woodworking industry's recovery
May 15, 2020 | 3:41 pm CDT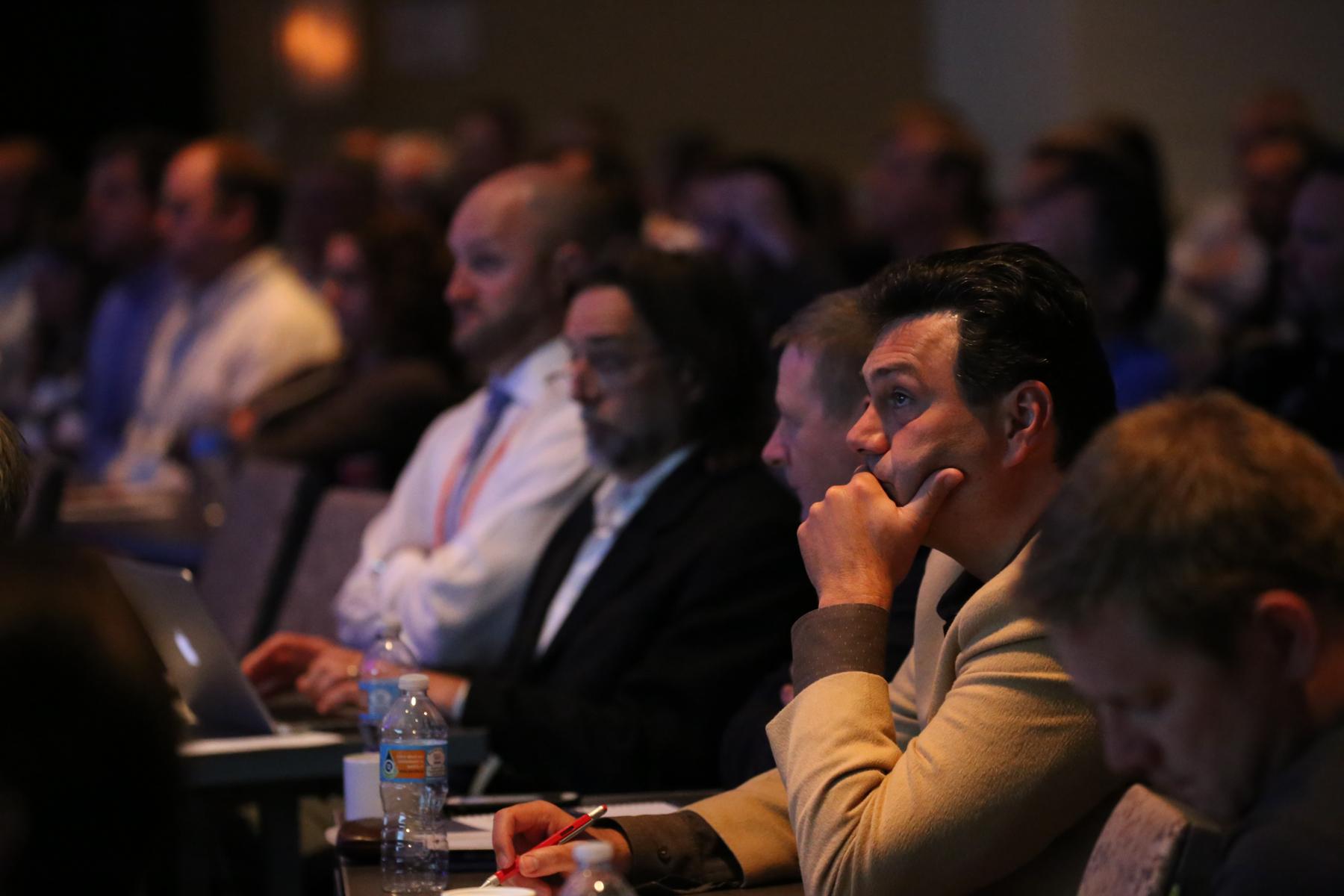 COLORADO SPRINGS, Colo. – A great deal has changed in the past three months as the woodworking industry, the nation and the world have engaged strategies and tactics to deal with the "new normal." Attendees of the 2020 Executive Briefing Conference can count on gaining fresh insights and perspectives to help shape short- and long-term strategies to repair their businesses damaged by the COVID-19 outbreak.

"For many of us this pause in our regular regimen has provided an opportunity to rethink the way we do things," said Tim Fixmer, president and CEO of Woodworking Network, organizer of the annual event. "This includes the technology we deploy, the processes we use, and the applications and systems engineered into our manufacturing environment. Now is the time to take that critical thinking to the next level, hear how other wood products manufacturing executives are evolving their companies, and compare your solutions with those of your peers. Those are some of the key reasons why executives from all walks of the woodworking industry should join us for EBC 2020." 
Registration is now open for the three-day event, long established as the woodworking industry's leading forum for examining what's new and exploring what's next. The 2020 EBC will take place Nov. 8-10 at the Broadmoor, the iconic resort hotel situated against the majestic backdrop of the Rocky Mountains.
"Now more than ever, the EBC is a must-attend event for owners and executives of the wood products industry looking to get exposed to bold new concepts, the latest technology trends and multiple viewpoints for navigating the post-pandemic economic recovery," Fixmer said. "It's also an amazing opportunity to strengthen or create relationships by networking with peers representing every major sector of the woodworking industry. The Broadmoor is the ideal environment in which to break away from the hectic daily grind, relax and focus on some of the strategic issues that are crucial to successful growth for your company's future."

EBC 2020 will feature a high-caliber faculty of speakers highlighting the most critical issues facing woodworking executives today spanning business, technology, leadership and other timely topics. The conference will include several CEO panels and impactful case studies to stimulate exciting new ideas to enhance productivity and improve profitability. Attendees will also tour Concepts in Millwork's manufacturing plant and the Manufacturing Industry Learning Lab (MiLL), the highly acclaimed national training center for woodworking.



Highlights of the 2020 EBC include:
Opening keynote presentation by Jim Bouchard, founder of the "Sensei Leader" movement. Bouchard, a former drug addict turned leadership coach, will share ways managers can inspire, empower and guide their associates to cultivate their full potential for the benefit of themselves and their companies. In an accompanying workshop, Bouchard will take a deeper dive into how Sensei leaders earn loyalty and respect through mentoring, empathy and a dedication to help followers develop their skills and talents.
​Economic outlook for 2021 presented by Alan Beaulieu, president and a principal of ITR Economics. Renown for being an accurate and straightforward economist, Beaulieu will provide forecast what the post-pandemic business environment will look like and provide a roadmap to recovery. (Learn about Beaulieu's views on the need to open up the economy sooner than later in an exclusive Woodworking Network webinar.)
 
Exploration of the latest design and material trends from around the world by Kenn Busch, founder of Material Intelligence. Busch will also highlight the Climate Positive movement, which he calls "the most powerful and honest sales story of the decade" and one that wood product manufacturers are well-positioned to capitalize on.
 
​Case studies: Top CEOs share how they are responding to disruptive changes created by COVID-19 while also preparing to seize new opportunities moving forward.
 
Workforce development: How to meet the challenges of finding, training and keeping qualified employees.
 
Manufacturing Strategy Panel: Hear from top managers who have deployed the latest technology to become world-class manufacturers.
 
Networking and more networking. Attendees of the EBC will have ample opportunities to get acquainted with fellow participants during breaks and meals highlighted by dinner at the breathtaking Cheyenne Lodge as part of Woodworking Network's audience recognition reception: Woodworking Network's 40 under 40, WOOD 100, Women of Woodworking, Market Leaders, and FDMC 300. The evening's festivities are sponsored by Weima America.
Tours:  Concepts in Millwork and The MiLL
EBC attendees will tour two nearby facilities, Concepts in Millwork and the MiLL. Concepts in Millwork has been recognized for many of its high-profile projects including the Pentagon renovation after the 9/11 attacks and the new St. Anthony's N. Hospital in Westminster, Colo. The MiLL National Training Center is a 46,000-square-foot facility that focuses on lean manufacturing and uses the latest woodworking technology to develop work-ready employees for the industry.
About the Broadmoor
The Broadmoor welcomes guests to a legendary Forbes Five-Star and AAA Five-Diamond resort with impeccable service and distinctive amenities. Here, the spirit of the West inspires the adventurer within, providing endless opportunities to explore the picturesque mountains, streams, and canyons that have inspired generations. Whether you are interested in zip lining adventures and horseback riding, Colorado fly fishing, or an indulgent day at the spa, you'll find endless activities for every age in every season.

Stiles Machinery will return as a Platinum Partner in the technology category for EBC 2020. Additional Partner Program sponsorship opportunities are available. For more information go to executivebriefingconference.com.
Have something to say? Share your thoughts with us in the comments below.