Passion for Perfect Design
October 9, 2013 | 7:55 pm CDT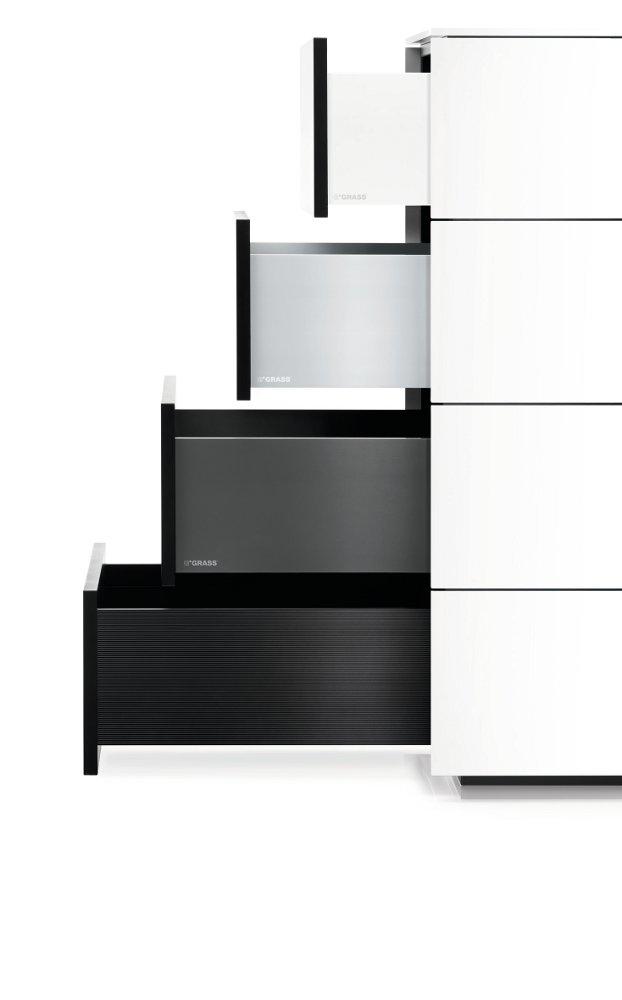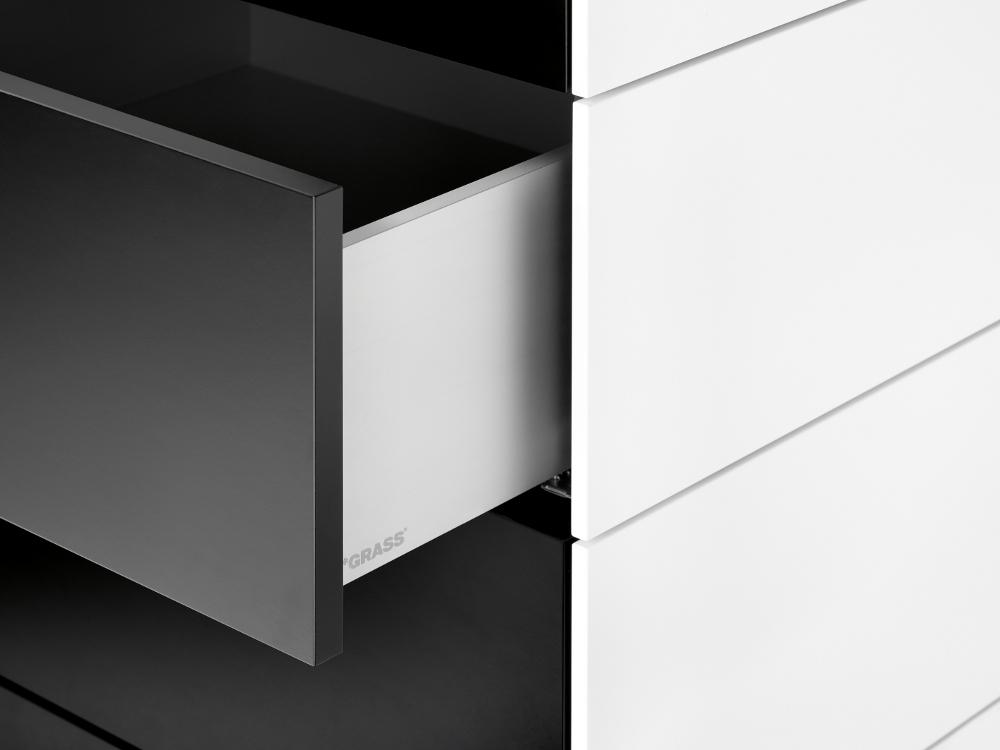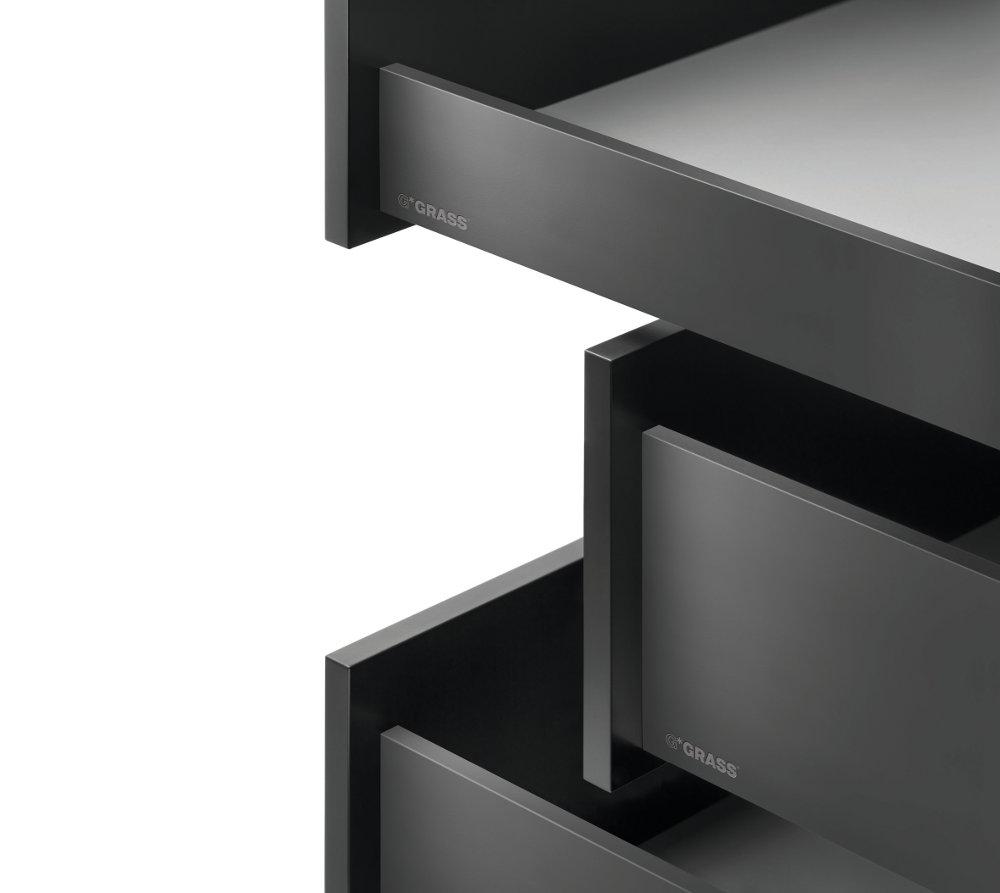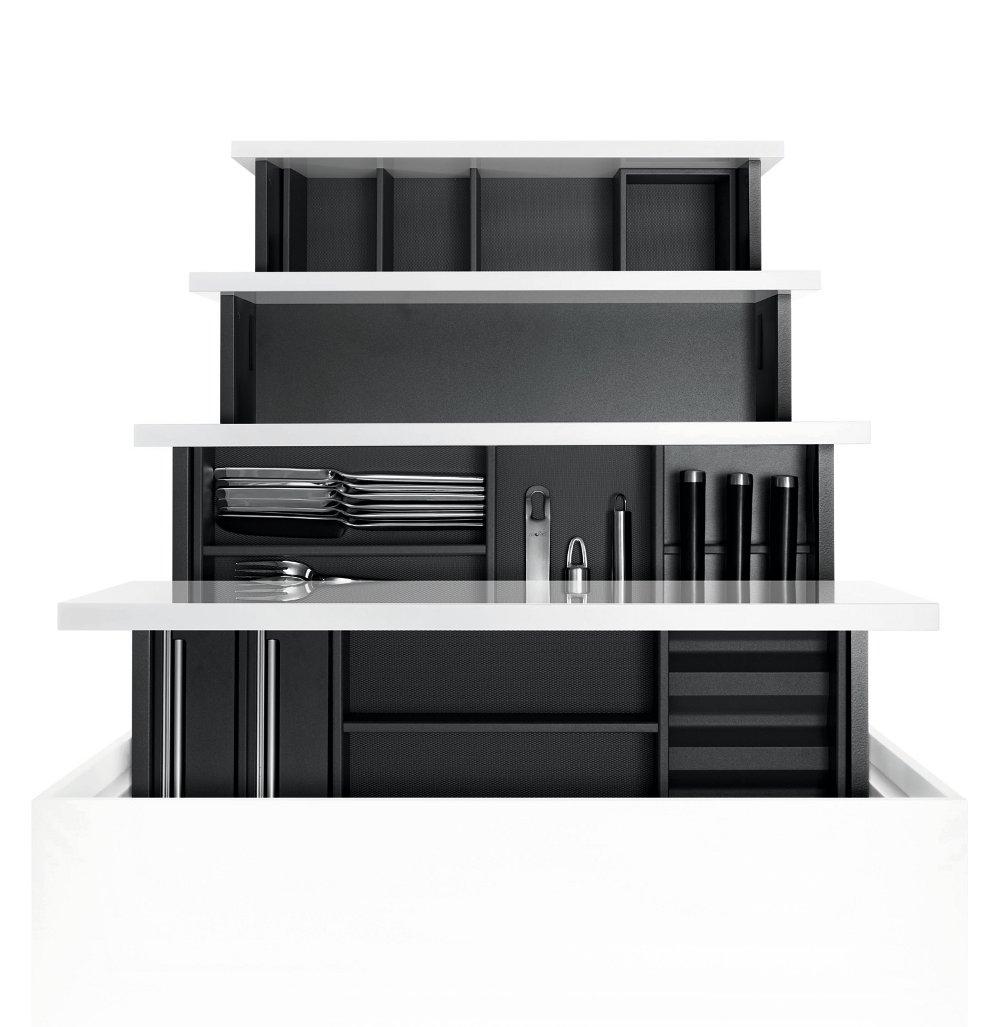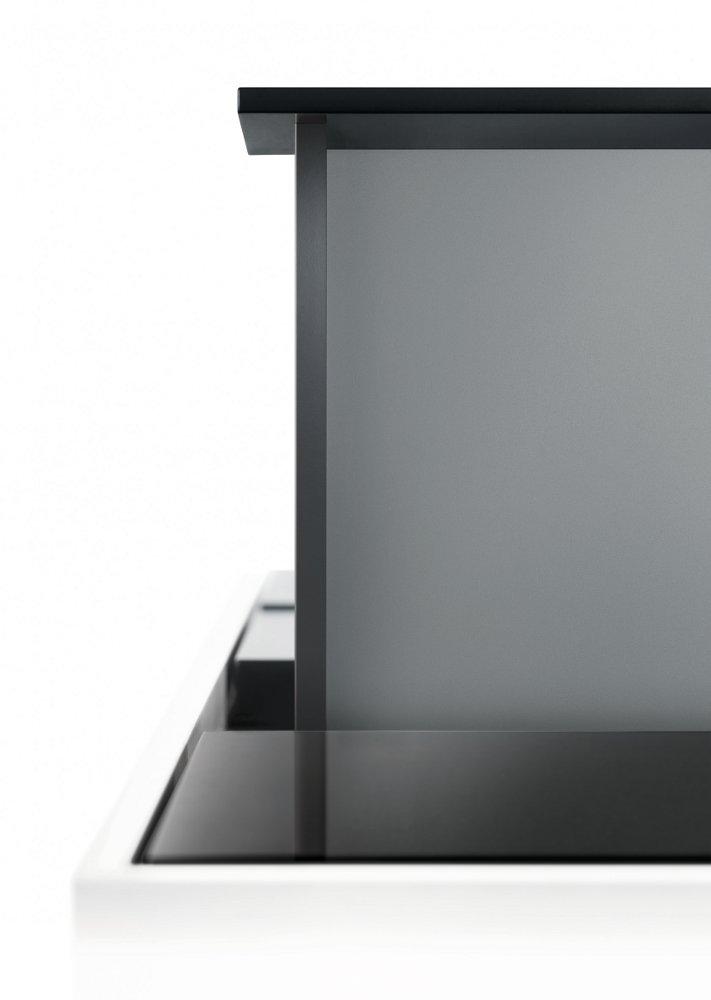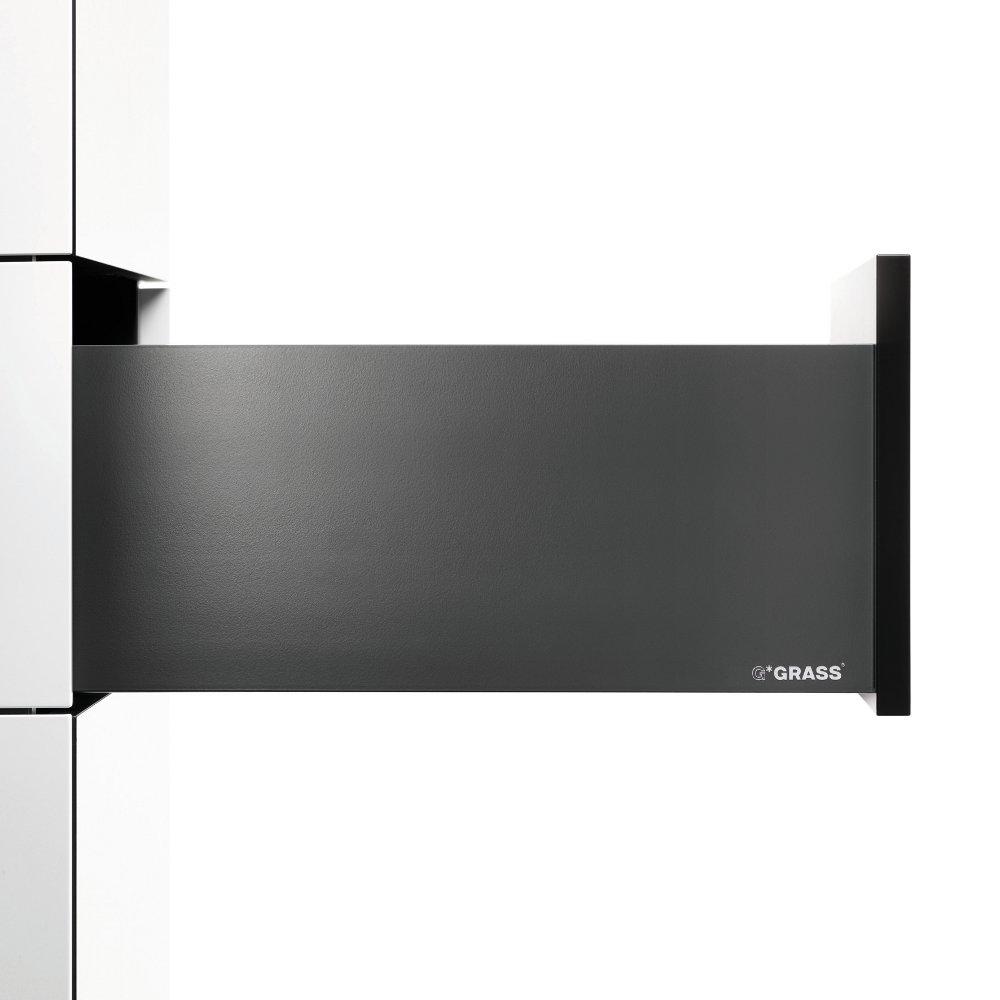 The cubist drawer system Vionaro is bringing together two companies that focus on the emotional brand experience: Elbau kitchens from Switzerland and GRASS movement systems.
"The more similar things become, the more important are the differences." That's a statement that makes you stop and think. It was coined by Engelbert Weis, managing director of the Swiss kitchen manufacturer Elbau. His signature has shaped the Elbau brand for many years. When the TV spot shows a ballet dancer floating against a background of high-gloss cabinet surfaces or a juggler wielding his fire torches above worktops, kitchen connoisseurs experience magical Elbau moments. Awe-inspiring, with plenty of emotion and a great feel for personal lifestyle.
Brand experience for all the senses
The Appenzell-based company with a long tradition was early to recognise that in the world of the kitchen and living space it's not purely functionality that counts but also big emotions. At Elbau – as with GRASS – the great feel for small details is immediately noticeable. Elbau presents itself as a unique brand experience with worlds of powerful images and a very personal way of addressing customers. For the consumer, a design that originates from the Elbau studio becomes an experience that appeals to all the senses. "There's a huge difference between a kitchen and an Elbau," stresses Engelbert Weis. "An Elbau is made in accordance with the personal perception of its future owner. It's a reflection of that person's soul."
Creations for individualists
Every creation developed in-house is unique and tailored to the custo-mer's wishes. Rather that following the style of conventional kitchen furniture, Elbau reinterprets the design of premium furniture for the kitchen space. Boundaries dissolve, giving rise to living spaces that defy comparison, that are homogeneous, aesthetic and as individual as the people who inhabit them. In other words, kitchens with character, as the slogan of the Elbau brand promises.
Unique kitchens from Elbau feature movement innovation with Vionaro
Boldness of character is something that Elbau designers also expect from their drawer solutions. With Vionaro from GRASS, they have now found the ideal accompaniment for their top creations. The puristic form and integrated front connection of this innovative movement system ensure harmonious surfaces as well as the utmost in functionality. "Vionaro not only gives us unlimited scope for creative design with its extremely slender drawer sides but also meets the criterion of high load capacity with up to 60 kilos – an impressive solution all round," says a pleased Jakob Widmer, co-owner of Elbau.
This is all made possible by the Dynapro technology concealed inside Vionaro's drawer slide. Thanks to its three-dimensional adjustment and synchronised movement throughout, the red dot winner Dynapro from GRASS has already successfully proved itself millions of times over in practical use. In the case of the cubist drawer system Vionaro, two slender 13-millimetre drawer sides in a choice of aluminium or steel are seated on the concealed slide system. The Elbau designers chose the steel version in the timelessly elegant graphite-black finish. "Anyone who decides on an Elbau also wants to see great design when they open a drawer," emphasises Engelbert Weis.
For GRASS, this provides a solid acknowledgement of the company's product philosophy. "With Vionaro we are underlining our understanding for integrated furniture visions," explains Rolf Mintgen, head of the product division for concealed slide systems. "We believe that striving for perfection cannot end at the cabinet exterior but has to extend into every last corner of the drawer. Because that's where we provide the finishing touch to meet the design aspirations of our customers".
Elbau and GRASS are building on the future
The Vionaro innovation marks the beginning of a brand collaboration between Elbau Küchen and GRASS. "We feel sure that we shall be able to support the Elbau brand with other movement systems in the future," says GRASS chairman Ronald Weber. This is currently achieved with the touch-activated comfort system Sensomatic.
"There's much more that connects us with GRASS than perfect technical details such as movement characteristics, soundless action or comfort features," says Engelbert Weis. "Their team has the same burn for creation that we do. We sense that in the intensive exchange of ideas between us, in the way that we both want the best possible solution." His conclusion: "GRASS makes us feel understood."
Win-win situation for successful brands
For GRASS, the cooperation with Elbau Küchen marks the fourth brand collaboration with an international kitchen manufacturer, following in the footsteps of Dada and Stosa in Italy, and Haka in Austria. Global brand manager Harald Klüh sees this as a clear endorsement of the brand development at GRASS.
"With each new partnership, we're not only sharpening our brand profile but also forging an international network that will benefit all future brand partners as well as our current partners. The overriding goal is to tap into synergies, combine strengths and jointly utilise potentials in order to significantly strengthen brand perception for all partners," he stresses. "With Elbau we're consistently pursuing this approach because the alliance philosophy is an integral part of the GRASS brand. For us, that's the future." And that future will be shaped by a strong brand – both for Swiss kitchen manufacturer Elbau and for GRASS.
Source: GRASS
Have something to say? Share your thoughts with us in the comments below.