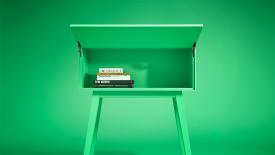 Grass has won this award in the Product Design category for its new movement mechanism Kinvaro T-Slim.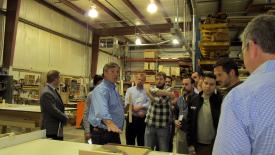 CHICAGO -- Members from the Cabinet Makers Association recently met in Chicago to network and learn best practices tips from their peers as well as suppliers and other vendor partners.Wednesday, Nov. 4 the group of custom woodworkers gathered in downtown Chicago to tour the showrooms of Hafele America, SubZero and nuHaus, a division of Exclusive Woodworking located in Waukegan, IL.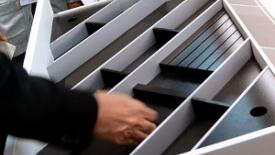 GRASS looks back very positively on the experiences made at the company's trade fair stand at this year's interzum in Cologne.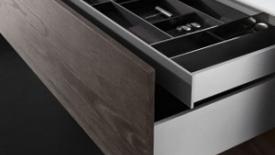 With Vionaro GRASS has created an exciting design solution for all applications in living, kitchen and bathroom interiors. The 13 millimetre slim drawer side of the complete system - winner of the coveted Red Dot Award in 2014 - is based on the Dynapro concealed slide system that has been installed millions of times over and that also won the internationally recognised design prize in 2010.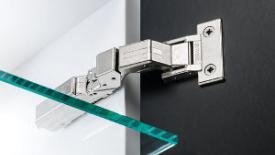 With the launch of the movement innovations Tiomos M9 and Tiomos Mirro in 2013, the product developers of the German-Austrian brand manufacturer GRASS already demonstrated their instinct for trends two years ago.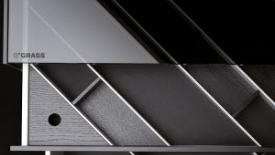 With Tavinea 91 GRASS is launching a unique, comprehensive interior accessory system for drawers that is also a sensually perceptible design object. An exciting premiere for the new "Or-ganized by GRASS" range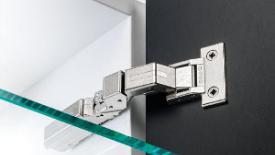 Functional movement systems for puristic furniture: GRASS will be providing ideal solutions to current furniture making questions at this year's interzum in hall 7.1, stand E20/E21.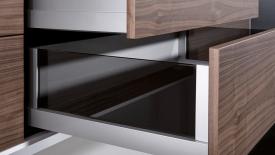 The Nova Pro slide technology, already in use millions of times over, is now progressing to the next generation: With the new Nova Pro Scala comprehensive drawer technology, GRASS is pre-senting a system that can be scaled in all respects for the future of contemporary living interiors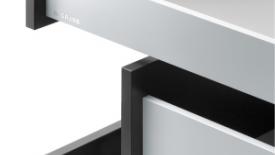 State-of-the-art design and functionality on the highest level can be experienced live on the GRASS trade fair stand at interzum (Hall 7.1, Stand E20/E21).
For face frame, frameless, classical, transitional and modern cabinetry, functional and decorative hardware is essential; supplier updates and launches can be seen at IWF 2014