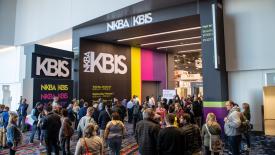 Organizers of Design Construction Week claim best attendance in 10 years, including KBIS, IBS, NHS, Surfaces, and Las Vegas Market.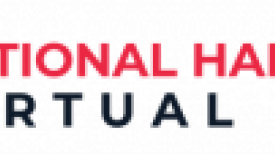 NORWALK, Conn. – Wrapping up last week, the 2020 National Hardware Virtual Show boasted a variety of educational sessions, webinars, networking opportunities and more. Retailers, wholesalers, distributors, suppliers, manufacturers and media had the chance to experience the destination for all things hardware industry related, with the tools needed to equip customers, empower businesses, and engage with industry leaders.
NORWALK, Conn. –  Citing the continued impact of COVID-19 on customers and on the global hardware and home improvement industry, the National Hardware Show (NHS) has canceled its 2020 event. A virtual trade show is instead being planned for later this year. Originally scheduled for May in Las Vegas, the 75th annual show was postponed to September. The 2019 event included more than 2,700 exhibitors and an estimated 19,000 attendees.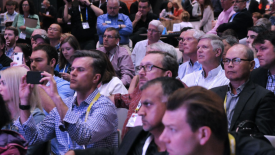 NORWALK, Conn. – The National Hardware Show, taking place May 7-9 at the Las Vegas Convention Center, will be held in conjunction with the North American Retail Hardware Association (NRHA) All-Industry Conference - a series of educational seminars, networking opportunities and awards programs.
At the National Hardware Show Empire Level served a complaint and summons to eight Chinese companies participating in counterfeiting efforts against Empire.
The National Hardware Show is the perfect location for BLACK+DECKER to introduce the iconic brand's new identity to tens of thousands of industry professionals who attend the National Hardware Show each year.
Jobsite efficiency is a major trend to watch this year in the home improvement and building industry, as evidenced by the efficient new products on display at this week's National Hardware Show in Las Vegas.
Continuing its mission to help consumers get organized in style, Gladiator brand today revealed new products and concepts to help both the do-it-yourself and do-it-for-me customer at the 2012 National Hardware Show.
Continuing the national roll-out of Lil' Devils BBQ pellets, West Oregon Wood Products Inc. will be exhibiting at the 2012 National Hardware Show in Las Vegas from May 1- 3.