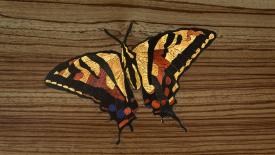 He created his first project to include inlaid marquetry, a zebrawood table with marquetry butterflies, called Table of Transformation.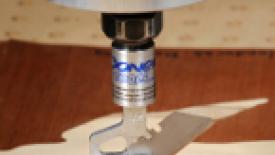 A unique drag knife cuts square corners or sharp acute angles with no over-cutting into the adjacent material.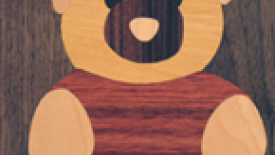 A series of wood routing templates simplifies adding decorative wood inlays to woodworking projects. Eight designs are now shipping.