CNC Knife Cutting Tools from Donek Tools
December 7, 2012 | 6:29 pm CST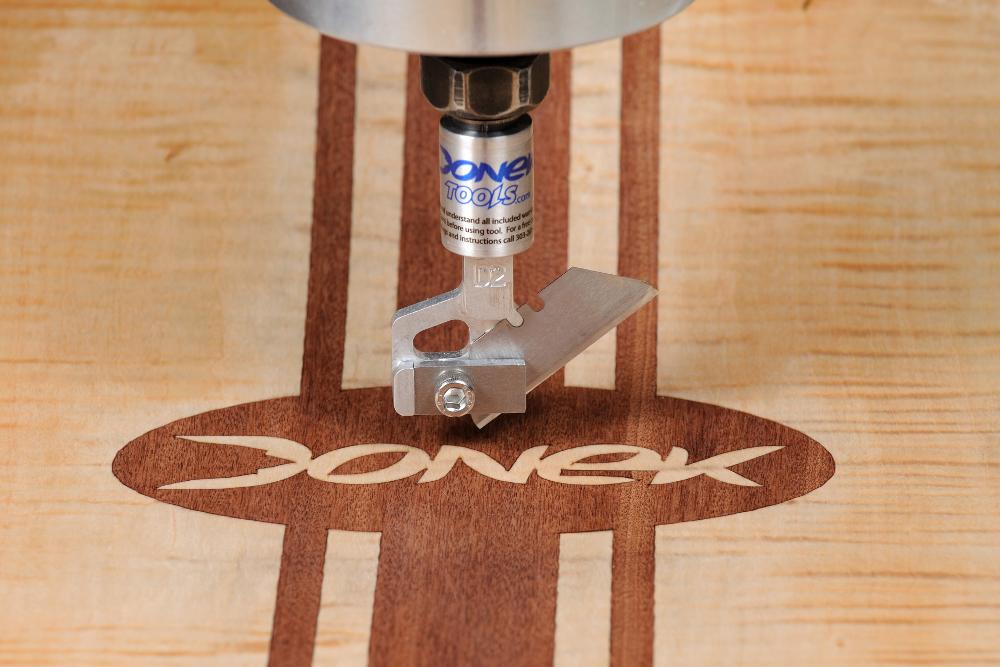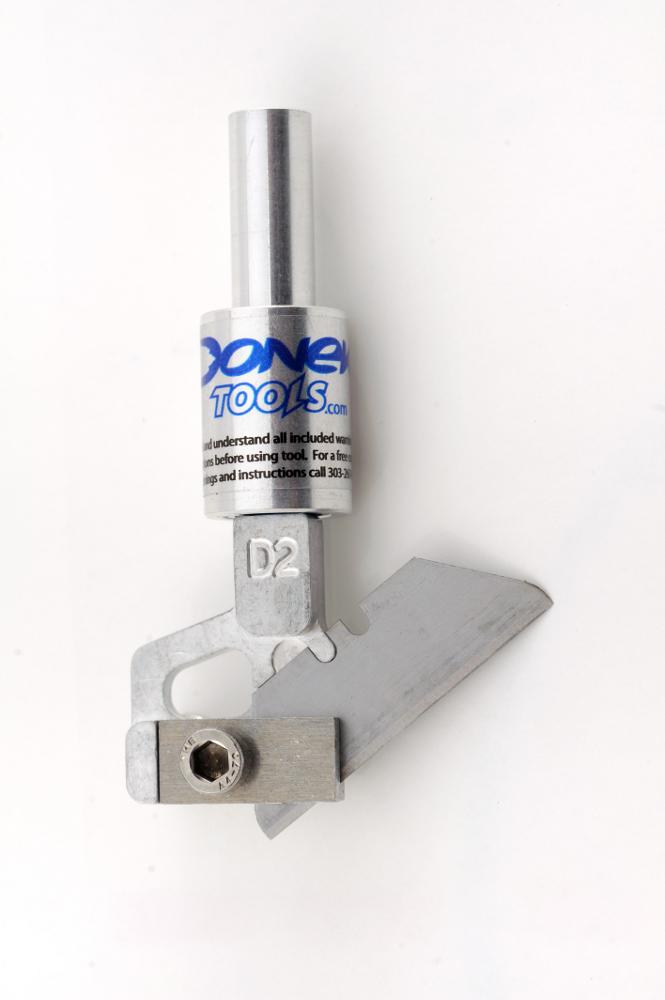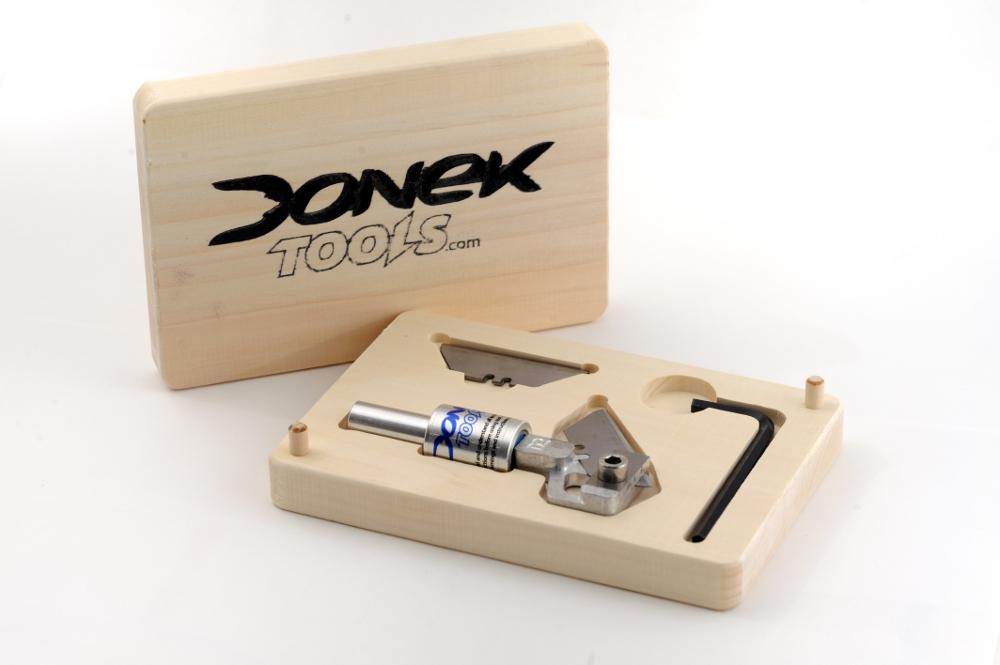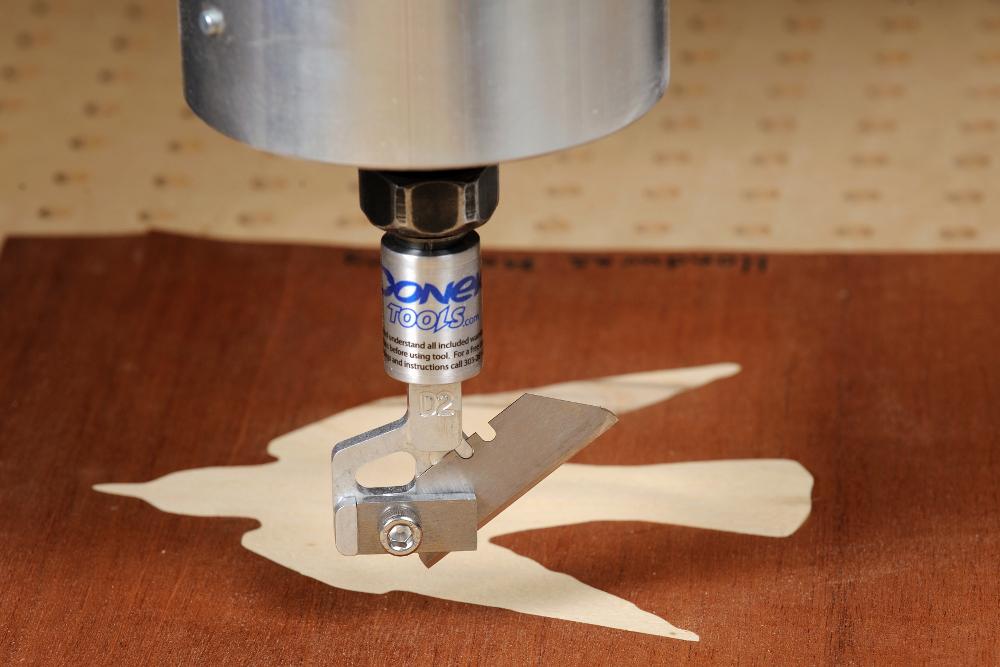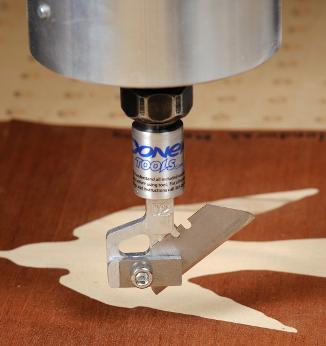 A unique drag knife cuts square corners or sharp acute angles with no over-cutting into the adjacent material.
One unusual product innovation at the IWF 2012 was a CNC drag knife recently introduced by Donek Tools.
The tool fits in any CNC machine and is used for precise cutting in thin materials with no tear out, no dust, and zero kerf waste.
The drag knife was being demonstrated on the show floor cutting out wood veneer patterns for inlay, but it can also be used for cutting thin plastics, cardboard, gasket materials, leather—basically any material that can be cut with a utility knife or detail hobby knife.
Two models of the drag knife are offered: one for cutting the fine details in thin materials (1/16" radius cuts in materials up to 1/16" thick), and another that can cut materials up to 1/4" thick. Cost is $229 at donektools.com.
Because of the unique way the drag knife works, both models can be used to cut square corners or sharp acute angles with no over-cutting into the adjacent material.
Besides reducing waste, this approach to precision cutting also means that the positive and negative parts of an inlay can be cut out following the same programmed tool path. No kerf allowance is required like when cutting out parts with a rotary CNC bit.
"We have discovered that there is a lot of interest in a precise yet affordable drag knife tool that allows the CNC machine owner to really expand the capabilities of their machine by adding to the materials it can cut," say Donek Tool founder Sean Martin. "For woodworkers, there's really nothing else like this tool available for inlays, marquetry, and other veneer cutting."
---
Michael Springer is a wood industry power tool reviewer and a partner in Donek Tools.
Have something to say? Share your thoughts with us in the comments below.