Lightweight all-weather panel alternative
July 29, 2021 | 8:01 am CDT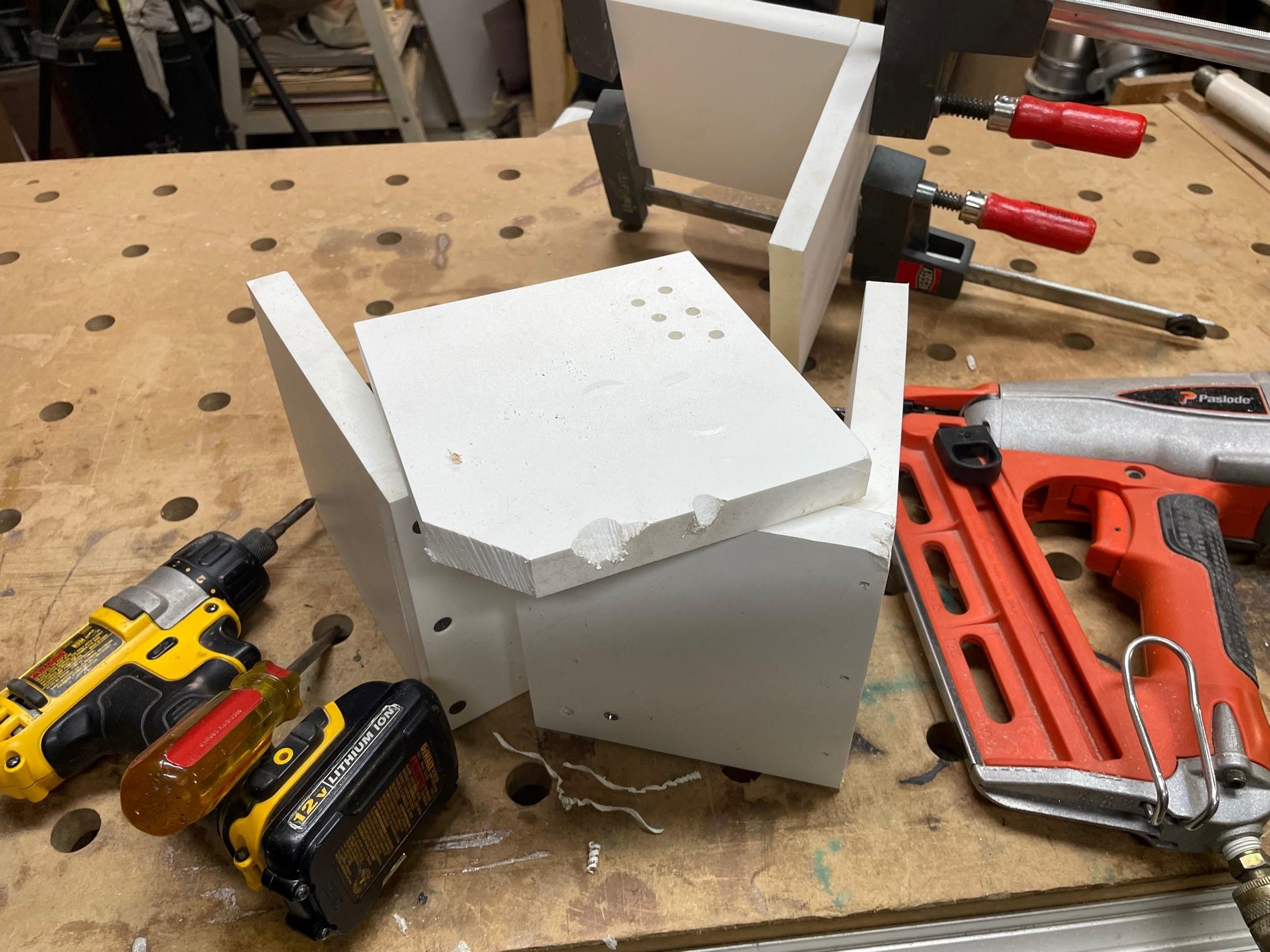 When I heard about a new all-weather panel product from Palram, I was intrigued and anxious to try it out. Palram's Palight BuildBoard is a foamed PVC panel that has the potential to replace plywood, MDF, and particleboard in a number of applications, especially outdoors and in wet environments.

Palight panels are designed to be light weight, water resistant, fire retardant, mold/mildew resistant, anti-bacterial, and still easy to fabricate with conventional woodworking tools and fasteners.

Initial impressions
Palram sent me a couple of 2x4-foot BuildBoards for testing. As soon as I unpacked them, I was immediately struck by the relative light weight. At 17 pounds for each 2x4 panel, they weigh about half what comparable boards in MDF or particleboard would weigh. The white color goes all the way through these panels. Faces are very smooth and slippery, while cut edges show a very fine grain structure much like a cut edge on an MDF panel. The panel showed more flexibility than a similar size engineered wood panel.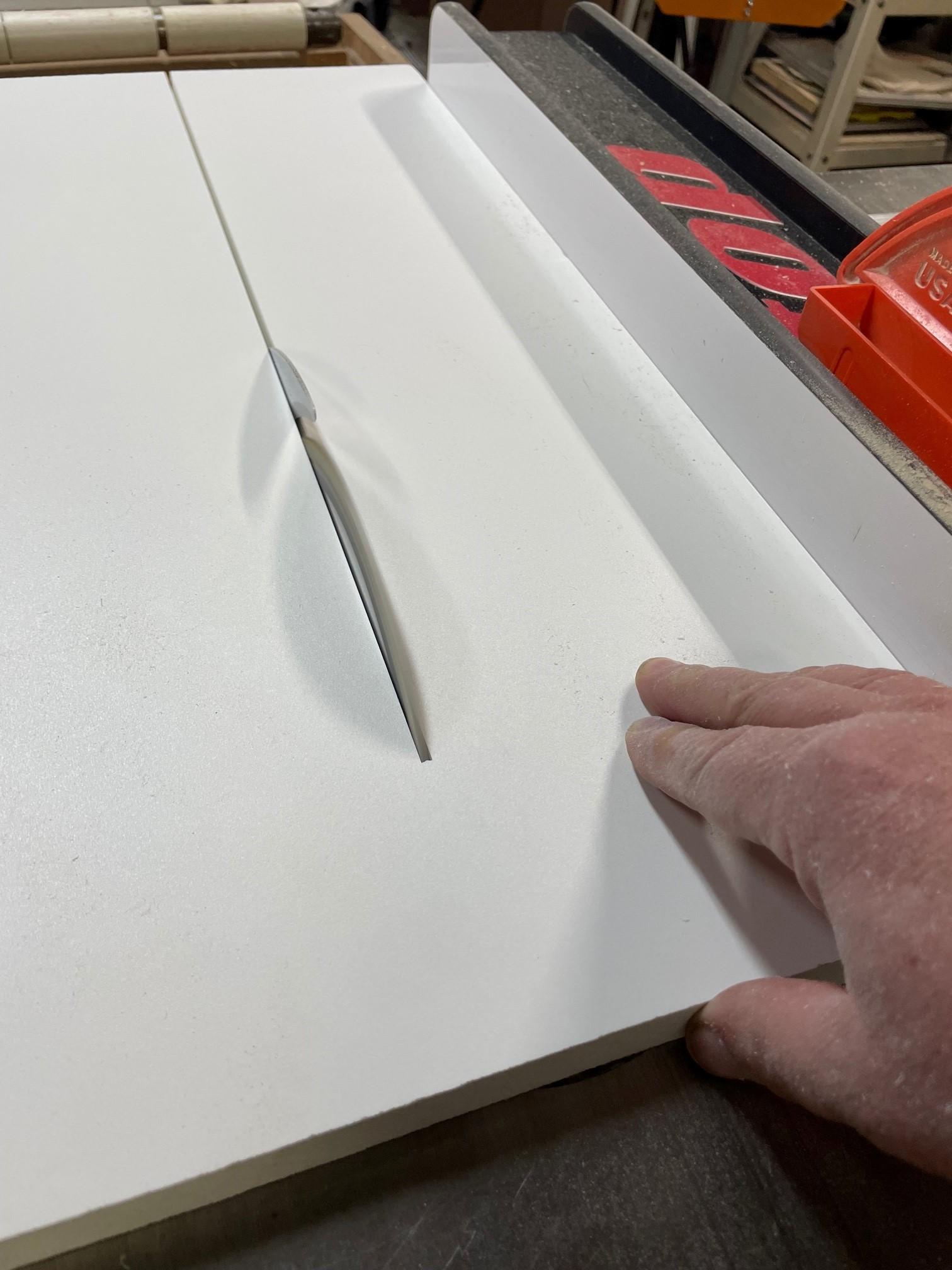 I cut up the first panel into smaller blocks for tests using my table saw with a conventional ATB blade. There was very little resistance to cutting, and most of the dust and saw chips were easily picked up by the dust collection. There was a slight PVC vinyl smell when cutting. Cut edges were crisp and smooth.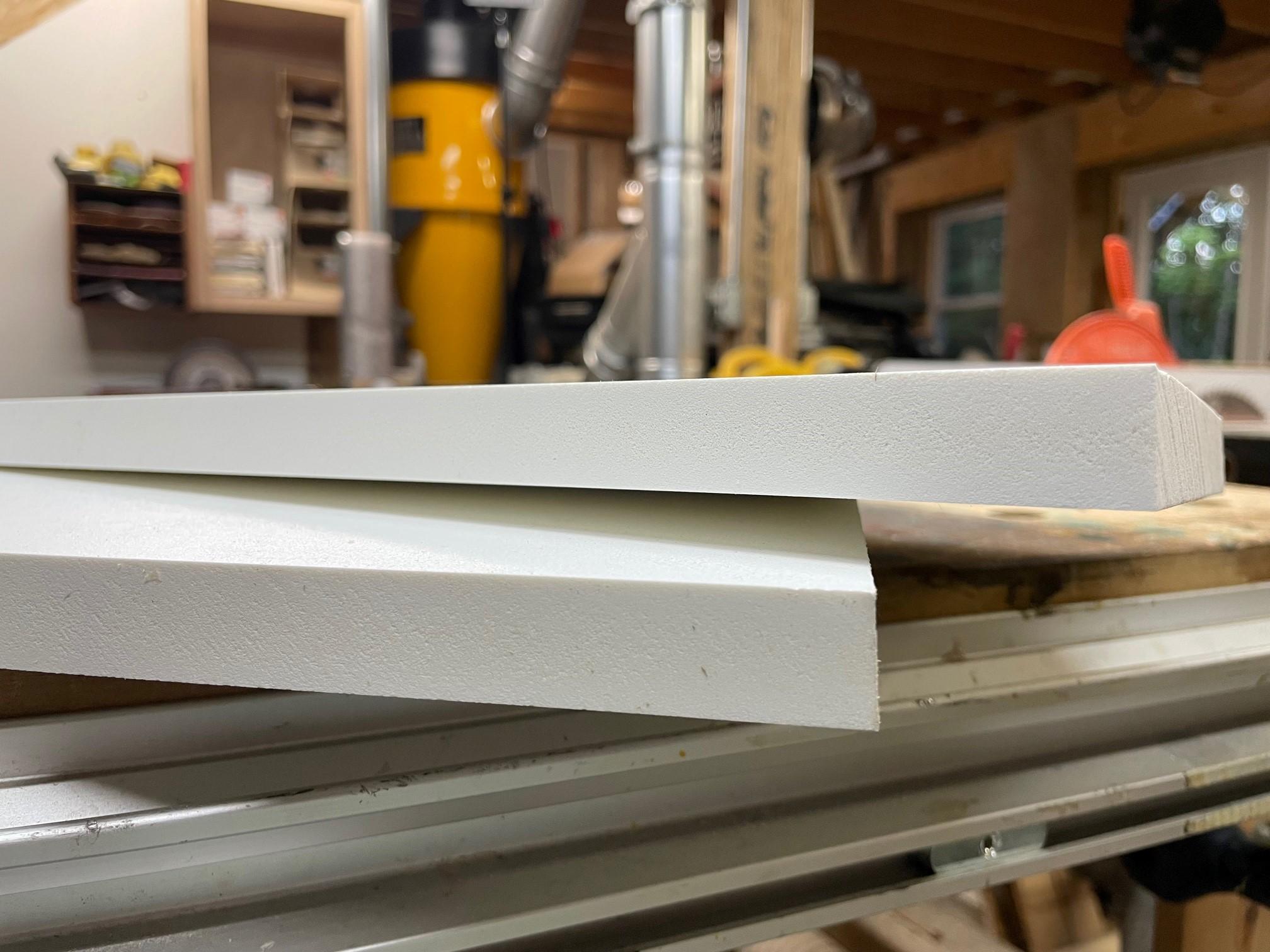 Putting it to the test
I tried all sorts of tests to replicate common uses. Several tests involved trying to create successful corner butt joints. The material takes screws well, but it is easy to overdrill them with too much force or speed. I got best results with longer screws than I might normally use and driving them more slowly than usual. Drilling the material is easy with both standard twist drills and brad points. The shavings come out in long curlicues rather than dust, leaving very clean holes.

I drove 16-gauge finishing nails with a pneumatic nailer with very good results. The material saws easily with power or hand saws. It also files and shapes easily with rasps and finer files. Sharp chisels result in very smooth surfaces.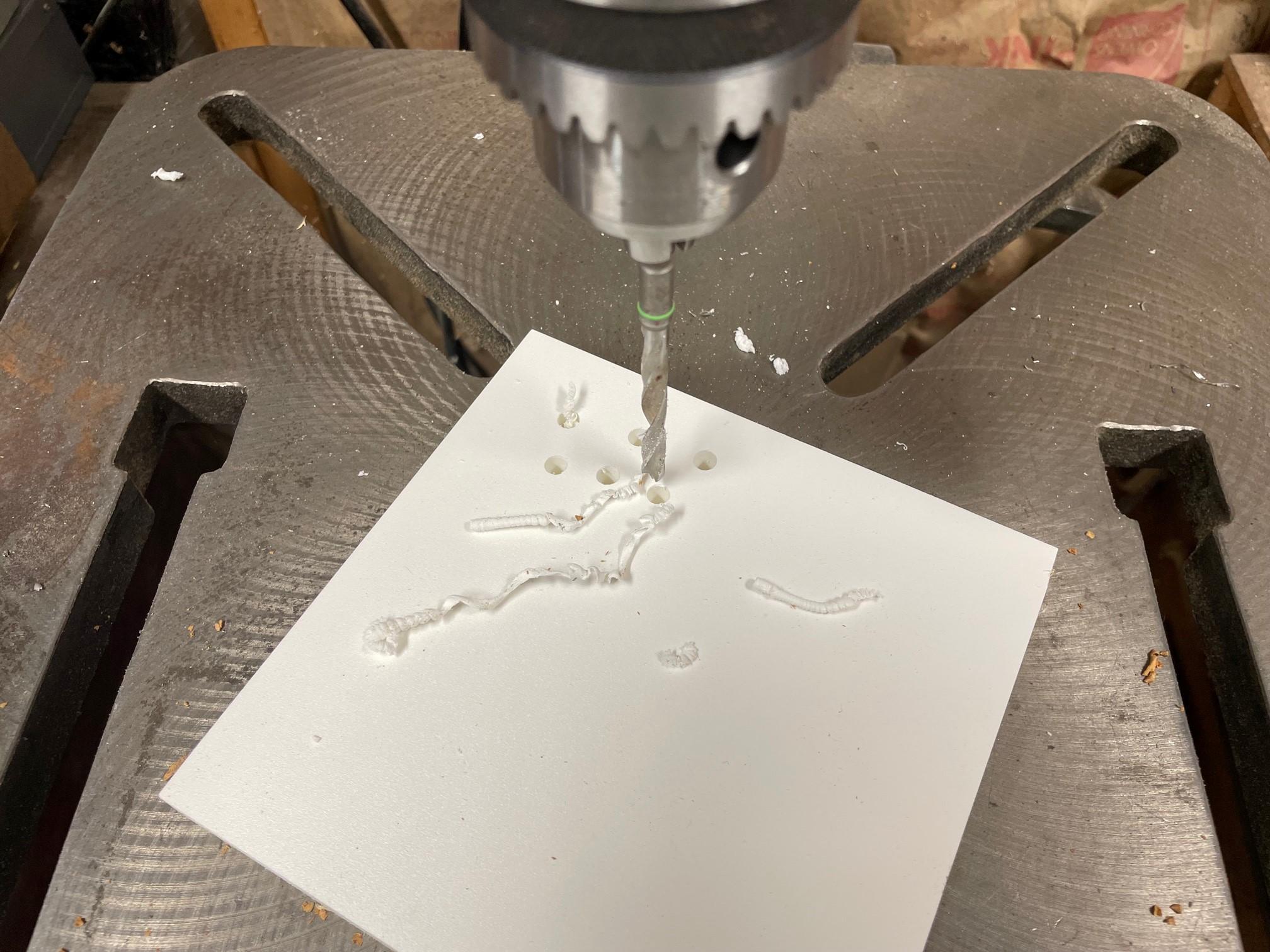 Gluing challenges
This material is quite slippery. The manufacturer says it can be glued with a wide range of adhesives, including contact cement, silicone, acrylic latex caulk, epoxy, PUR, and others. Many of those are probably intended for surface applications such as gluing on laminate faces or edgebanding, which work fine. I had some challenges trying to do a structural unreinforced edge joint with PUR and some specialized melamine glue. I got best results with PVC cement commonly used for gluing plumbing pipe.

I'll be playing with this material and doing lots more testing, but my initial reactions are quite positive. You can learn more at PalightBuildBoard.com.
Have something to say? Share your thoughts with us in the comments below.