Gear clamps for tight spaces
September 9, 2019 | 9:59 am CDT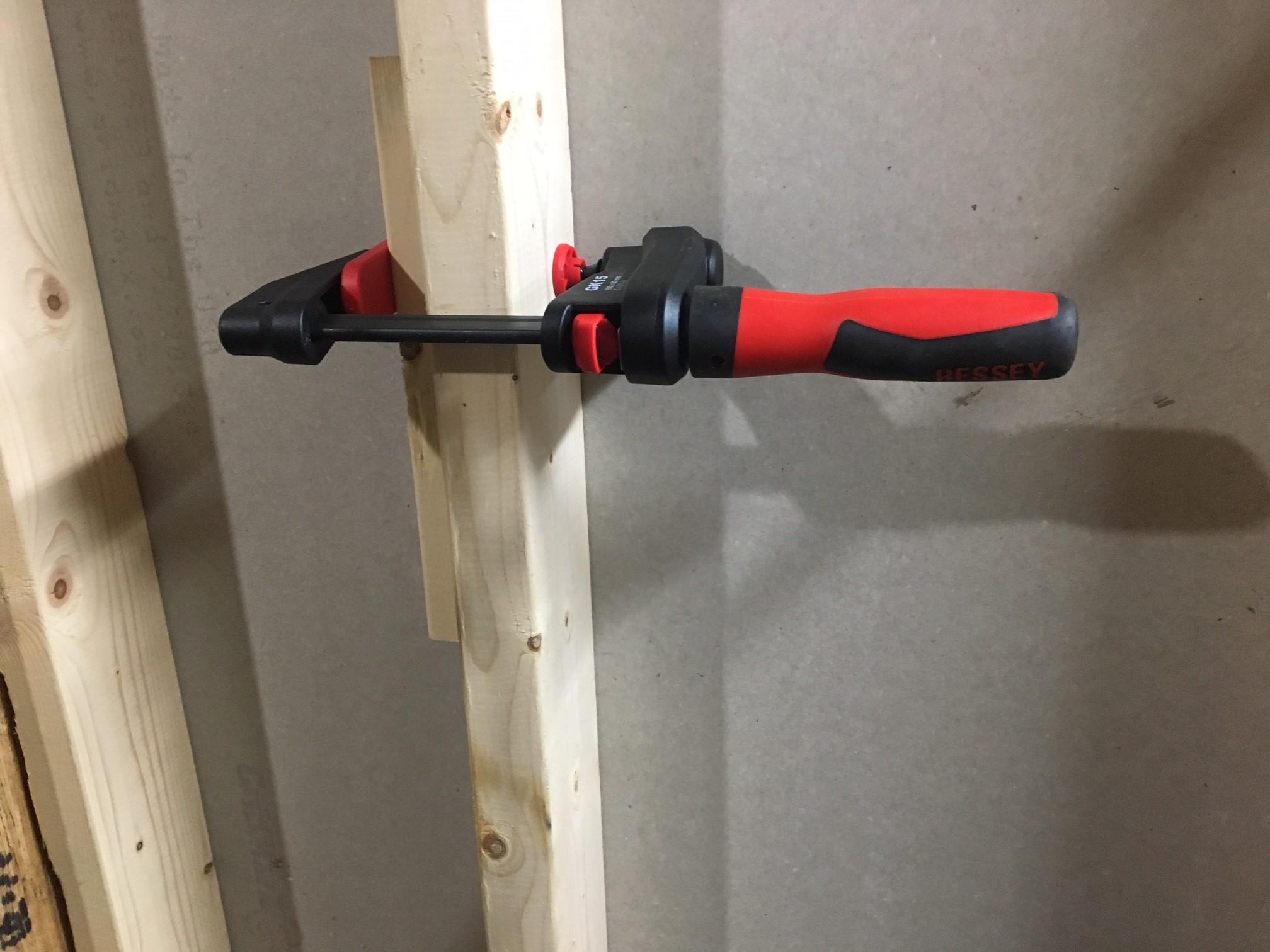 We've all been there: You're clamping up something with conventional bar clamps and there isn't enough room between the clamp handle and some obstacle to allow enough purchase for your fingers to tighten the clamp properly. Now Bessey, long a leader in manual clamping technology, has come up with a solution.
The new Bessey GearKlamps, which won a Visionary Award at AWFS, are bar clamps with a difference. They move the clamping handle to be concentric with the bar. That means no knuckle-busting in close quarters, but there are some other new features, too, to make these clamps even more productive.
How they work
The secret to how these clamps function is a geared transmission hidden in the lower clamp jaw. When you turn the handle that rotates around the clamping bar, that action turns a series of gears that move the lower clamp screw, developing a clamping force of up to 450 pounds.
Moving the clamping handle to the bar also has other benefits. A quick release button on the lower jaw falls right under your thumb when your hand is on the handle, and you can slide the clamp closed without even using the button or jiggling the handle. That makes for quick adjustments to slide the lower jaw up and down the bar. A large no-mar pad on the upper stationary jaw can be snapped off to reveal grooves for better clamping of round or irregular work.
Bessey's new GearKlamps come in four sizes ranging from 6 inches to 24 inches for a wide variety of clamping applications.
Tight squeeze
In a variety of applications in the shop, these clamps are a pleasure to use. Without considering the special features, they are fast, sure, and offer plenty of clamping force. But when you add the extra access of the rail-located handle, that improves clamping immeasurably. You can torque the handle as much as you want without running into obstacles or accidentally pushing the clamp out of proper location. 
The Bessey GearKlamps are currently available in four sizes from 6-inches to 24-inches at prices ranging from $18 to $25, so they are really competitive with conventional clamps. You can learn more at
www.besseytools.com
. 
Have something to say? Share your thoughts with us in the comments below.