Irwin Tools introduces new line of clamping accessories
November 3, 2016 | 12:51 pm CDT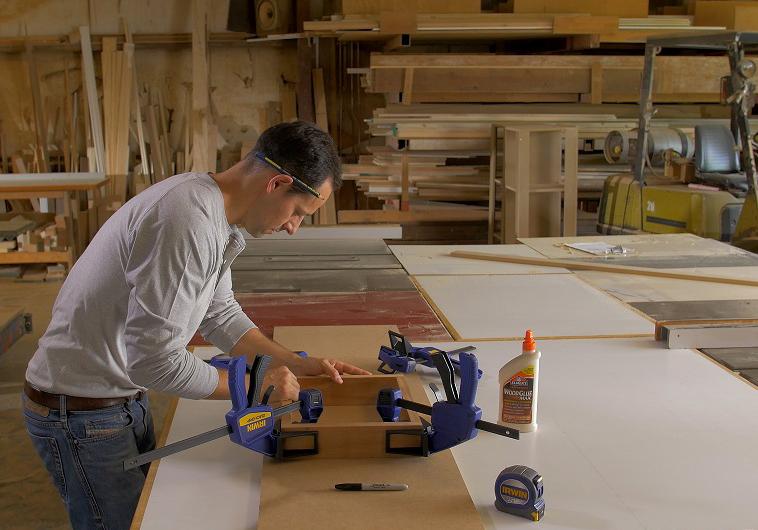 Photo By IRWIN Tools
HUNTERSVILLE, N.C.  – Irwin Tools introduced a new line of clamping accessories and an updated line of One-Handed Bar Clamps (OHBC).
The updated clamping line includes a Quick-Change push button for easy conversion into a spreader or for quick installation of the new accessories, and the swivel jaws are now removable to allow users the flexibility to modify the jaw position based on what each job requires. The new Heavy Duty and Medium Duty OHBC can sustain 600 and 300 pounds of clamping force, respectively. The Heavy-Duty clamps are available in six sizes and the Medium-Duty clamps are available in five.  The entire range also includes redesigned Mini clamps available in 6" and 12" and Micro clamps available in 4-1/4."
"As the creator of the first OHBC, IRWIN QUICK-GRIP is known for providing innovative clamping solutions, and by listening to our users, we understand how important it is for them to be able to use one tool for various tasks on the job," said Jillian Shute, Director of Brand Marketing, Irwin Tools. "Our refreshed OHBC and new line of OHBC accessories were designed with that insight in mind. The new accessories extend the functionality of the OHBC and allow tradespeople to accomplish more tasks without the added cost and need for additional storage that comes with purchasing a brand new clamping tool."

Items in the new accessories line include:
 
·         Edge Clamp: Converts OHBC into an edge clamp to easily hold trim and edging on materials
·         Wide Pads: Doubles the width of the OHBC pads for even distribution of clamping force over a wider surface area
·         Corner Clamp: Transforms OHBC into a corner clamp for easy clamping of 90-degree angles
·         Clamp Coupler: Increases the bar length of OHBC by joining together two smaller clamps to make one larger clamp for tackling large projects
·         Hold-Down Jig: Turns OHBC into a table clamp for firmly holding items in the middle of a worktable
·         Deck Tool: Changes OHBC into a tool for lining up, spacing and holding boards in place for easy, accurate deck building
·         Stand: Expands usage of one-handed bar clamps to allow level clamping applications for projects like frames, caseworks and drawers
 
The new One-Handed Bar Clamps and Accessories are available at Lowe's, construction and industrial tool suppliers, and hardware store throughout the U.S. and Canada.
 
Irwin Tools, part of Newell Brands tooling business recently acquired by Stanley Black & Decker,  manufactures and distributes a broad line of hand tools and power tool.
Have something to say? Share your thoughts with us in the comments below.