The Striebig Giveaway Contest by Colonial Saw has a winner
November 17, 2023 | 11:40 am CST

During the summer, Colonial Saw held a contest to award a Striebig 5 x 10 Compact vertical panel saw to a customer who could best describe why they needed the saw and how it could help their business.
Unfortunately, Colonial Saw could only choose one winner out of a dozen contestants. Greene Street Joinery met all of Colonial Saw's requirements and is the contest winner.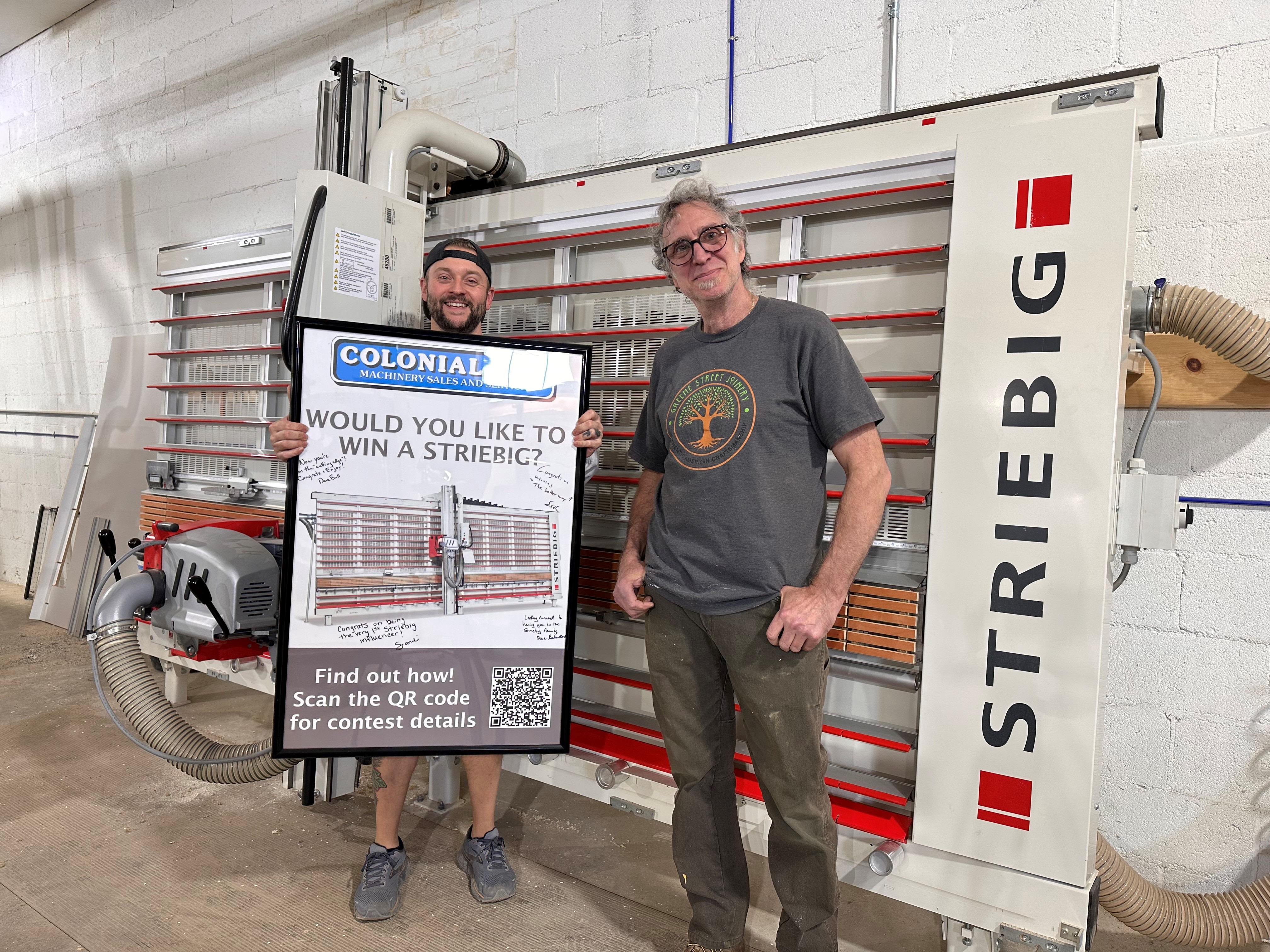 The contestants were told to demonstrate on Instagram as to how the saw could improve the way they manufactured. Jeff Krug, one of the co-founders of Greene Street Joinery, said in an Instagram post: "We've been making do with this junker of an old sliding table saw but man have Rob and I been dreaming of the possibility to win a Striebig from Colonial Saw. Not only would we have the accuracy, safety, and repeatability of the world's greatest vertical panel saws but we would regain some floor space that we managed to fill up so quickly."
In October, Colonial Saw delivered and installed the saw at Greene Street Joinery's location in New Jersey. On its Instagram page, the company said "It has already made such a difference in our day-to-day work. We're so grateful and excited."
Colonial Saw awaits to see how Greene Street will reap the benefits of having the worlds' best vertical panel saw in their shop.
Have something to say? Share your thoughts with us in the comments below.