Wood Industry Market Leader: Lisa Carlquist, Artisan Custom Closets
September 30, 2022 | 11:19 am CDT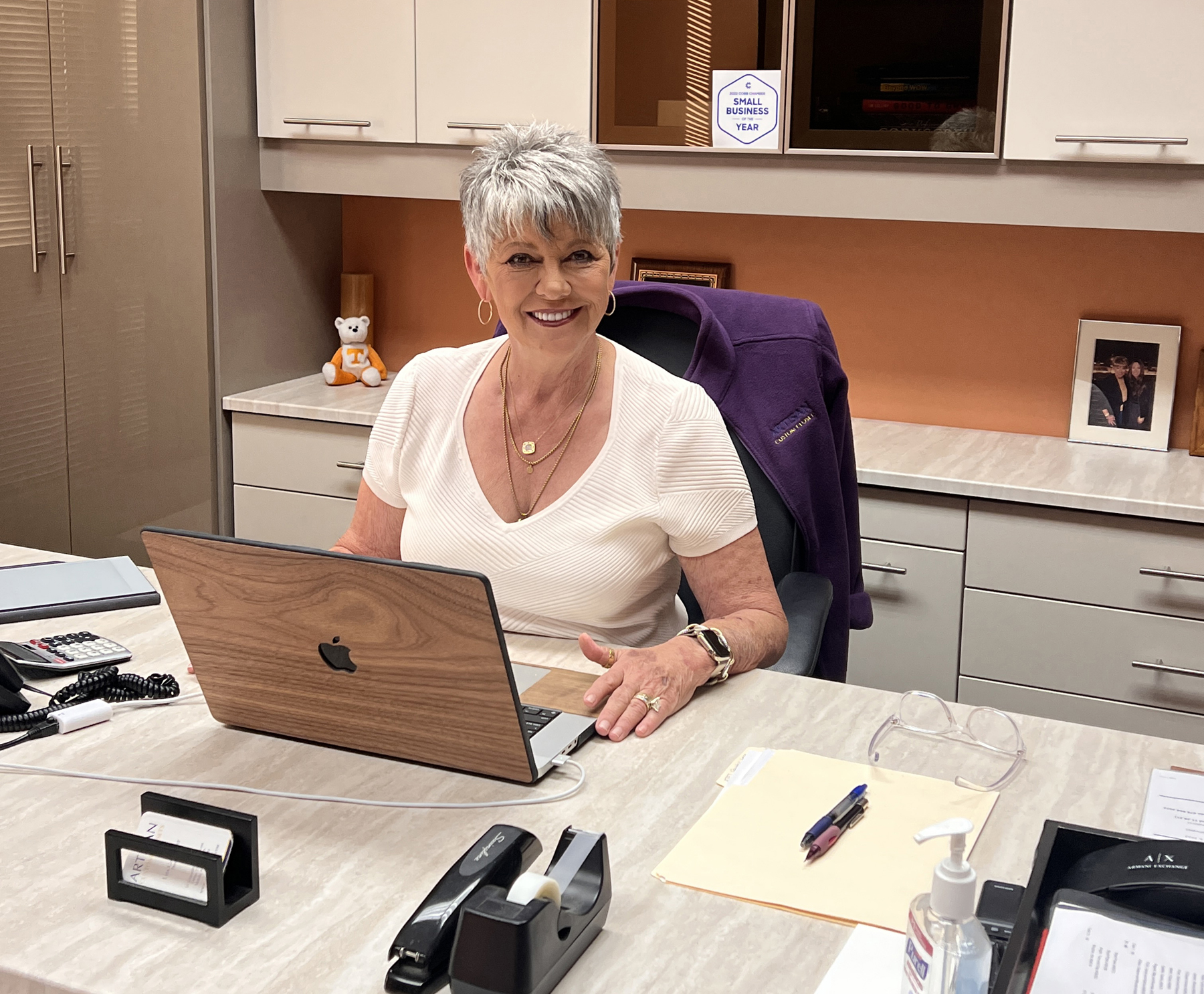 Lisa Carlquist, president of Artisan Custom Closets, is well-known in the industry for her company's prowess and also for her efforts on behalf of the industry as a whole.
Carlquist founded the Georgia-based company in 2011, and under her leadership it has grown in size and scope. Artisan Custom Closets designs, manufactures and installs custom closets and storage systems. Its designers are certified by the Association of Closet & Storage Professionals, and the company uses environmentally friendly products that are made from 100-percent recovered or recycled wood fibers.
In May, Artisan Custom Closets was named Small Business of the Year by the Cobb County Chamber of Commerce.  "Cobb County is huge with more than 20,000 businesses, so it was quite an honor," she said. The home organization specialist also is ranked 254 in the FDMC 300, a listing of North America's largest wood products producers based on sales.
More growth is planned. "We are looking to expand but taking it nice and slow," Carlquist said. "We have a location in Atlanta and one in Nashville, but our next location will need to have a manufacturing facility that replicates the one in Atlanta."
Carlquist continued, "Success comes from not only hard work but contacts in the industry. I had been in the industry for almost 15 years, so I knew many vendors, competitors and who was the best of the best in our market."
It was a chance encounter that brought Carlquist into the industry 26 years ago; prior jobs included an administrative position at a nuclear weapons plant, and selling meat and seafood. "As with most great things, I ended up in the woodworking industry because of a chance meeting with a man at the dry cleaners. A conversation led to a job which led to owning my own company!"
She added, "I worked for a locally owned custom closet company, and they ended up selling the business to a larger company and then retiring. After a couple of weeks, I knew that this new company was not for me, and I started on the journey to open my own business."
Artisan has received recognition for its exceptional customer service and its community service, Carlquist said, adding the company has donated to and volunteered at Must Ministries, an organization that helps the homeless. "We also participate each year in Christmas gifts and activities for a children's home, and we collect toys for Cobb County Christmas for children."
Outside of work, Carlquist loves boating and traveling. Also, she added, "I would love to take my husband to Italy soon!"
Quick Glimpse:
Education: Powell High School, Powell, Tennessee
Number of years at the company: 11 (Opened Artisan Custom Closets in March 2011)
Number of years in the industry: 26
Word that best describes you: Driven
Business mantra: Nothing changes if nothing changes.
Best advice: Don't take things so personally.
Who have you tried to emulate: I worked for a company when I was in my 20s, and the owner was very kind.  Performance was high in the business because the owner not only cared about the bottom line but cared about the people. It was a great place to work and that's what I wanted for Artisan.
About the Wood Industry Market Leaders: This marks the 14th year Woodworking Network has paid tribute to outstanding men and women that have made an impact, not only at their companies, but within the various wood products industries. Since 2009, more than 90 industry professionals have shared their influencers, insights and strategies.  Read more about the 2022 Market Leaders and past honorees at WoodworkingNetwork.com/Market-Leaders.
Have something to say? Share your thoughts with us in the comments below.