Wood Industry Market Leader: Daniel Drapeau, Miralis
September 30, 2022 | 11:18 am CDT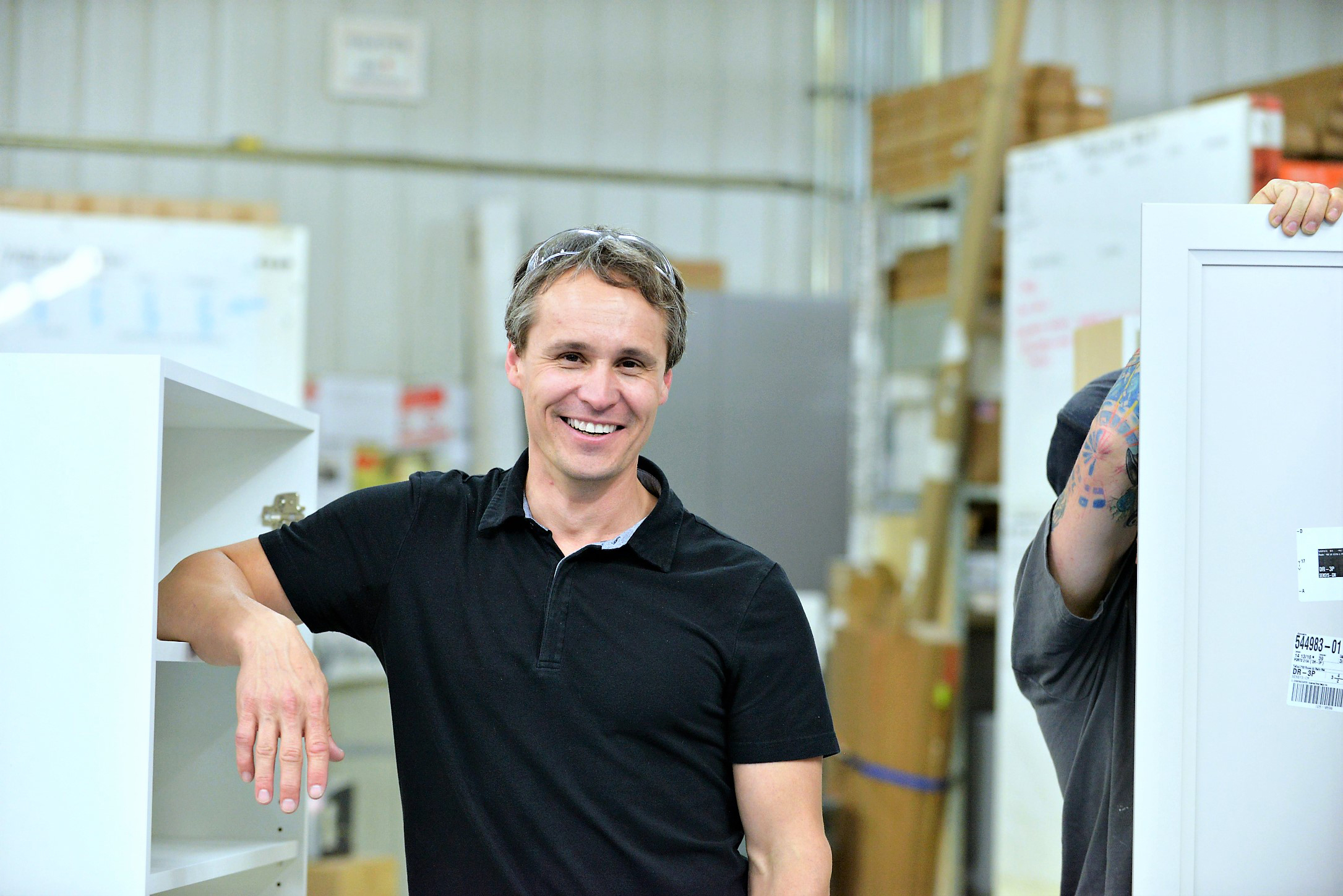 Daniel Drapeau, president and CEO of Miralis, is known for doing the unexpected: acquiring a company amidst a global recession, completely transforming its business model within 10 years, then expanding in size and scope right after the pandemic.
When Drapeau and four partners purchased Miralis in 2009 from the retiring founder, the Quebec-based manufacturer's business model was 70 percent components and 30 percent cabinetry. Today it is 100 percent cabinetry, a 180-degree transition completed over 10 years and which Drapeau said is one of the smartest things the company has done. "We said at the time, 'it's a very bold move, but the future of the company is cabinets.'" Cabinets, he added, offer greater opportunities for innovation.
That leap of faith has propelled Miralis into one of North America's largest cabinet manufacturers, and the company now ranks 176 among all North American wood products producers on the FDMC 300 list.
Miralis will soon grow even larger, with planned expansions in size and scope. Adding to its current 125,000-square-foot facility, two new plants are underway: a 15,000-square-foot operation in Quebec City to transform sintered stone into countertops and a 70,000-square-foot one in Rimouski to produce custom-engineered cabinetry. 
"Both of them will be very automated; maybe 80 percent of the process will be 100 percent automated, without any human intervention," Drapeau said. "The vision is clear;  growth will come from automation and replicating this new model."
He added, "It's not because I don't like people. I like people, but it is very difficult to find [workers] and will be worse in the future."
Drapeau did not have woodworking experience before joining Miralis, and the company continues to look outside the industry for employee recruitment. "I'm proud of having been able to develop a culture of human development in a business environment. I love to see people growing and becoming better."
Communication is also key at Miralis. Daily scrums, along with weekly, monthly, quarterly and yearly meetings are held to share good news, roadblocks, and priorities.
One priority is community service. Along with donations and the planting of trees, Miralis recently funded a state-of-the-art track and field facility in Rimouski, thus fulfilling a longtime goal of Drapeau's.
Outside of work, Drapeau enjoys spending time with his family, sports and fly fishing. "It helps me to develop patience and also to better read the situation," he said. "I see a lot of some similarities between these kinds of activities and business."
Quick Glimpse:
Education: Physics engineer, University Laval (Quebec)
Number of years at the company: 15
Number of years in the industry: 15
Phrase that best describes you: Go-getter that walks the talk. I prefer to talk less and do more.
Business mantra: Don't try to be someone else or to copy someone else. Be yourself, but be inspired by other people.
Best advice: Clearly understand what the strategy is because if you don't know where you're going and don't know the vision, you will have worked like crazy and still get nowhere.
Who have you tried to emulate: I like to analyze what other entrepreneurs are doing. My father is also someone I respect and learned a lot from. He's a doctor and has always stayed very humble, taken time to talk with his patients, and is very creative.
About the Wood Industry Market Leaders: This marks the 14th year Woodworking Network has paid tribute to outstanding men and women that have made an impact, not only at their companies, but within the various wood products industries. Since 2009, more than 90 industry professionals have shared their influencers, insights and strategies.  Read more about the 2022 Market Leaders and past honorees at WoodworkingNetwork.com/Market-Leaders.
Have something to say? Share your thoughts with us in the comments below.