'Power of the unseen' thrust of EBC technology presentation
August 5, 2021 | 2:10 pm CDT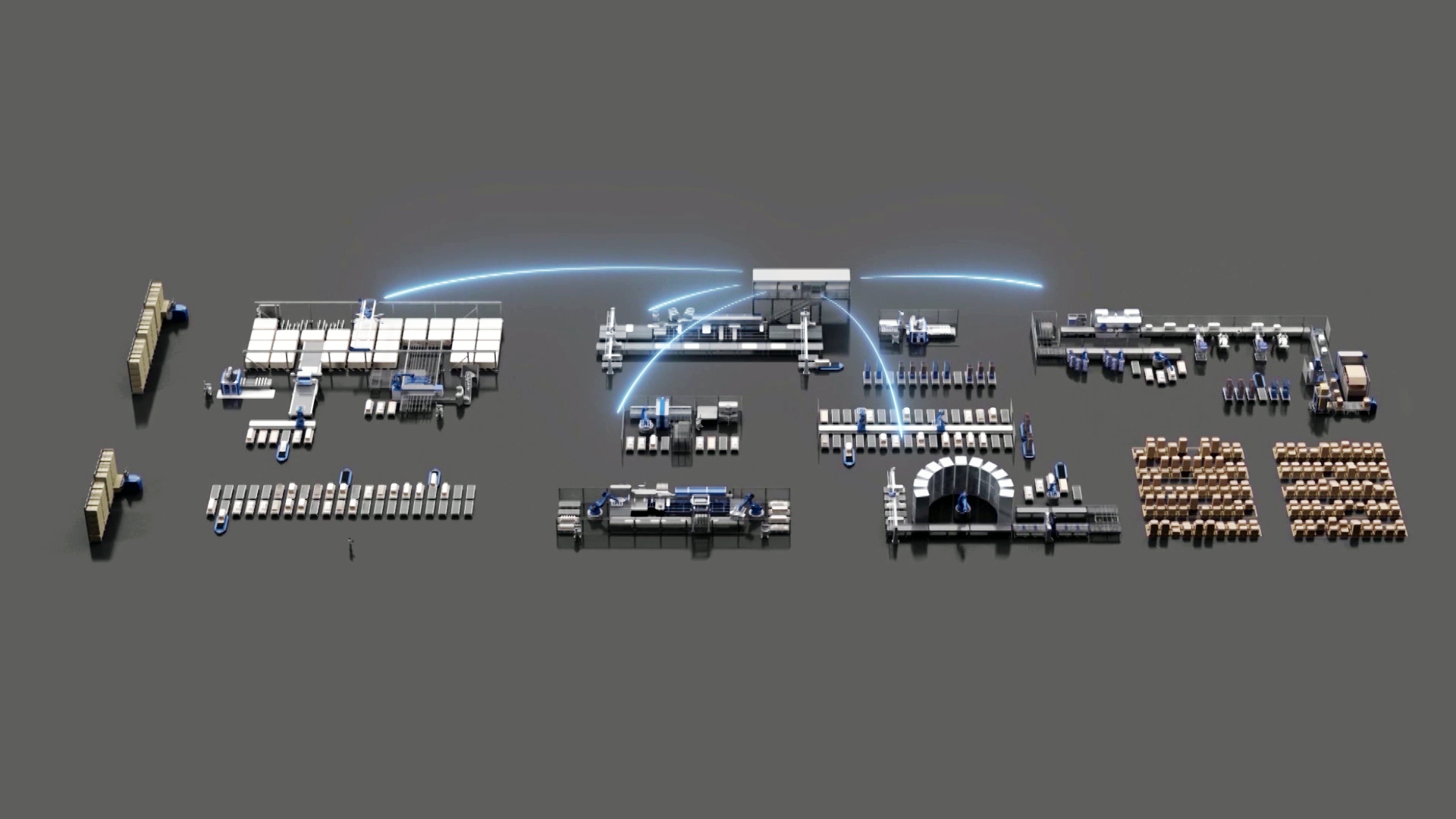 COLORADO SPRINGS, Colo. – Gary Wernlund's technology trends forecast has been a fixture of almost every Executive Briefing Conference (EBC) since the first one held in 2004. This year is no exception.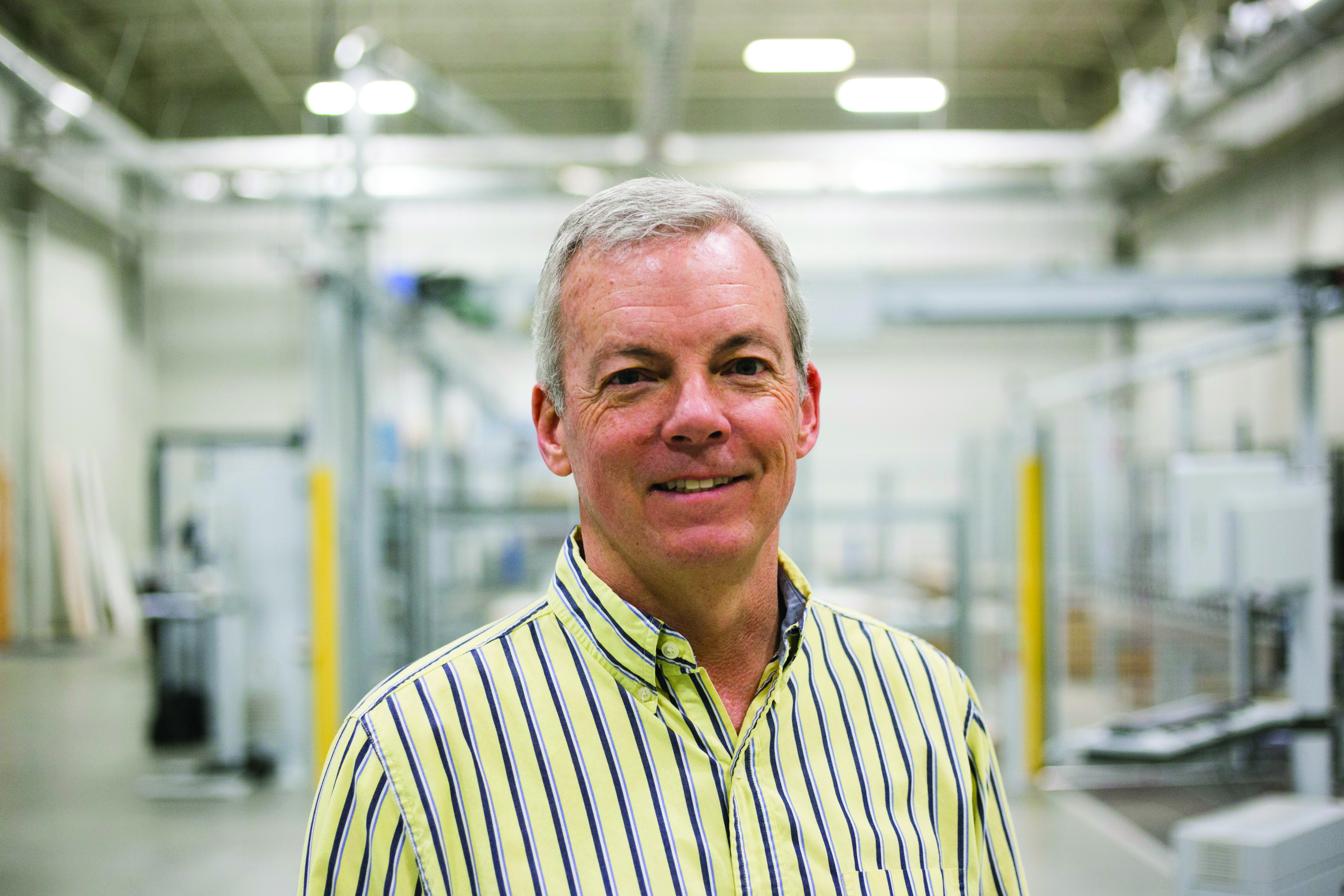 "Machines don't run themselves. I think having the combination of people and technology is even more critical today from a production data management perspective." -- Gary Wernlund
In his capacity as office furniture products manager for Stiles Machinery, Wernlund has toured the most technologically advanced woodworking plants that the world has to offer. He has seen firsthand how world-class operations push the envelope of innovation to become more productive, improve quality, shorten delivery times and break into new markets.

At past EBC's, Wernlund has presented a wide range of emerging technologies and innovations from value-added processes like zero-seam edgebanding and fifth axis machining through lightweight panels and predictive maintenance to minimize downtime. His thought-provoking insights into what's new and what's next have given cause for the high-level executives attending the annual conference to imagine how they might implement some of these innovative solutions to strengthen their company's position in the marketplace.

Wernlund will pull double duty at this year's EBC, Sept. 8-10 at the iconic Broadmoor in Colorado Springs, Colo. In addition to presenting his technology forecast, he will moderate a Manufacturing Strategies panel featuring Andrew Campbell, president of Eastern Millwork, and Jill Meredith, technical service manager of Haworth.

In a recent phone interview with Woodworking Network, Wernlund discussed trends we might have missed during the COVID pandemic. He also provided a sneak peek of his EBC presentation, which he said will include an emphasis on "the power of the unseen."

Rich Christianson: The coronavirus pandemic put a kibosh on global travel and major live events like IWF and Ligna. What stands out among innovations and/or trends that most North American wood products manufacturers might have missed over the past 18 months?

Gary Wernlund: Before COVID one of the biggest technology developments that I saw globally was actually in the area of logistics. When I say logistics, I'm talking about things like the management of incoming materials throughout the factory. What does it take from the time you get an order from a customer to the time you ship it to their door? What opportunities are there logistically? This may not seem as exciting as a laser edgebander or a five-axis machining center but there is tremendous value in the power of the unseen things.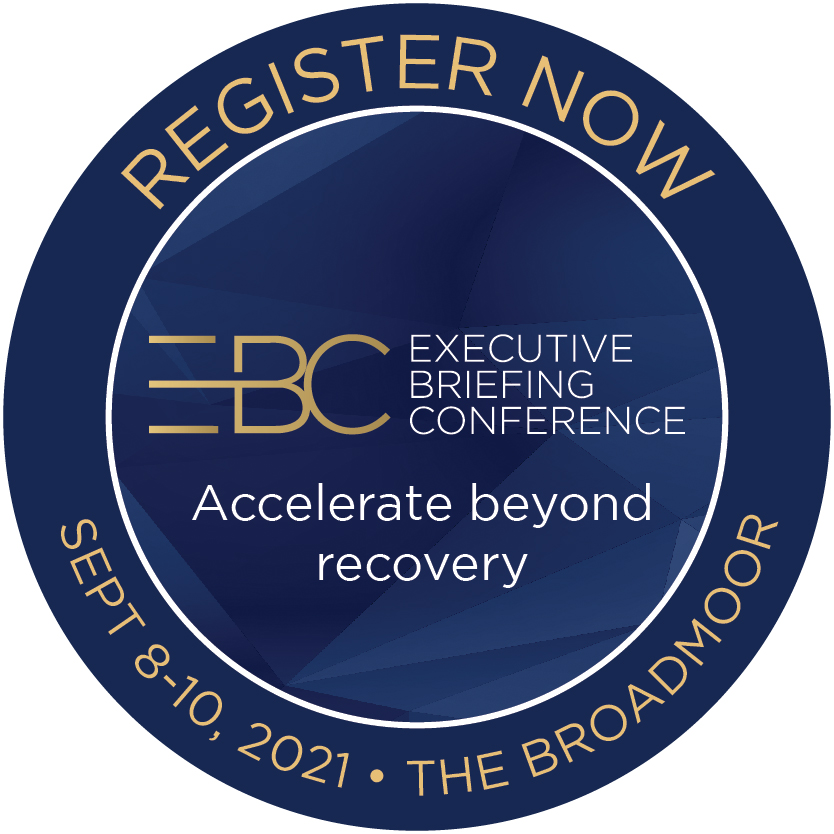 When I traveled globally for the few years before the pandemic, I saw the automation and the investment that world-class companies were making in logistics to create smart factories. I came to realize that their businesses are very complex and that they really need to operate at a very high response speed. Many wood products companies are faced with more complexity than ever before because the batch sizes they need to run are smaller or maybe they entered into another market sector like plastics. That adds complexity. Then you couple that with the consumer's desire for speed. They want things fast, and to be competitive in our industry you have to be able to deliver complexity fast and with quality. 

Christianson: So, how are world-class companies successfully dealing with these various layers of complexity?

Wernlund: It involves getting feedback from the shop floor to the office and not just the other way around. I think many companies have been focusing on how the front office supports production from the time of order to when the data hits the floor. That's key to running processes well and efficiently. But feedback from the production floor as to what is going on is also important because things happen, right? 

Backups happen and delays happen. A machine isn't available or an operator doesn't show up. The idea is to collect information from the shop floor and then being able to manage and respond to that data. It could be something as simple as a flat-screen monitor in the plant that shows some of the key things that are going on. It could be machine information or production information that's captured there or it could be an MES – manufacturing execution system – that can help adjust production flow automatically for conditions that exist in the plant.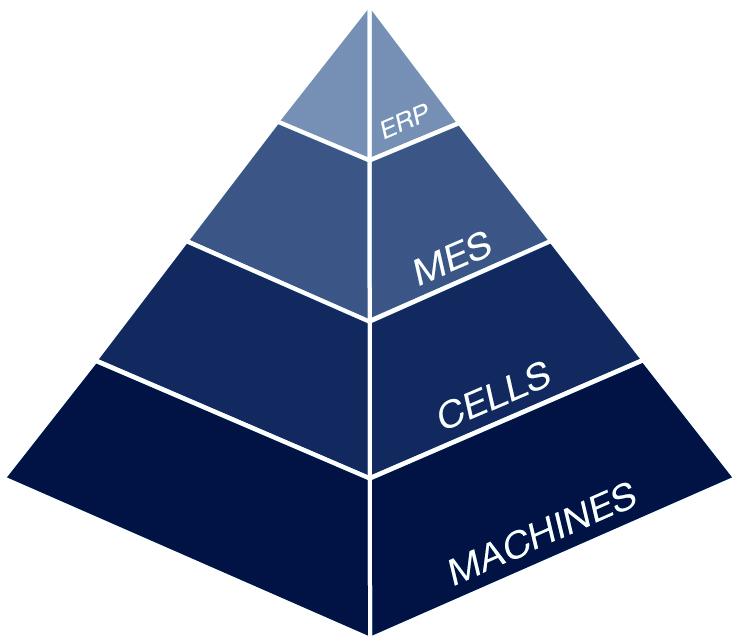 Christianson: Do you see data collection as a double-edge sword? It's great that we have the ability to collect more information than ever before but now we have to figure out how to actually use it – how to interpret it and determine what's most important at any given time. 

Wernlund: Machines don't run themselves. I think having the combination of people and technology is even more critical today from a production data management perspective.

It's very difficult to collect clean data automatically. Imagine reviewing the output of a CNC machining center operation for a day. You might recognize that the machine didn't have any downtime for example except for some time for tool changes. But you might not know that a block of time was lost when the operator was waiting for material. The machine can't capture and know that specifically. So, the operator somehow has to provide that little bit of data feedback. 

There are some very automated cases where data can be handled and managed in a more seamless fashion but most of the production environments in our industry require some input from the people on the floor. I think the key to getting good data where people are involved is to make sure that they understand the value of it. In other words, you're not trying to punish the CNC operator for not producing as many parts as you hoped he would that day. You're trying to help him identify a problem that is outside of his control like the flow of materials coming to him. People are an important link but they have to understand the benefit of the goals is the key to making things really productive.

Christianson: To put that in perspective, are you basically saying that managing data better can help a manufacturer identify whether it really needs to buy a new machine to add capacity or if it simply needs to better utilize what it already has?

Wernlund: You hit it on the head, Rich. I think what we are trying to do is drill deeper. I started out by talking about the value of unseen things. Again, using that CNC example, if the reason you are not getting the number of parts out of the CNC machine is because there is a delay in materials being there, that is so important for you to know. From a processing standpoint, some people might think they need to buy another CNC machine when what they really need to do is keep the existing machine fed with the material. 

Christianson: What else stands out that the woodworking at large should pay more attention to?

Wernlund: Material handling automation is the other piece. When I talked about the global market and innovative companies' emphasis on logistics, this includes the logistics within the plant to transfer parts automatically from machine to machine so you don't have labor involved. When you have a person feeding a machine, you're not going to be 100 percent efficient especially during the difficult hours of production. With automated material handling, parts flow automatically from position to position. It's a really valuable and powerful thing.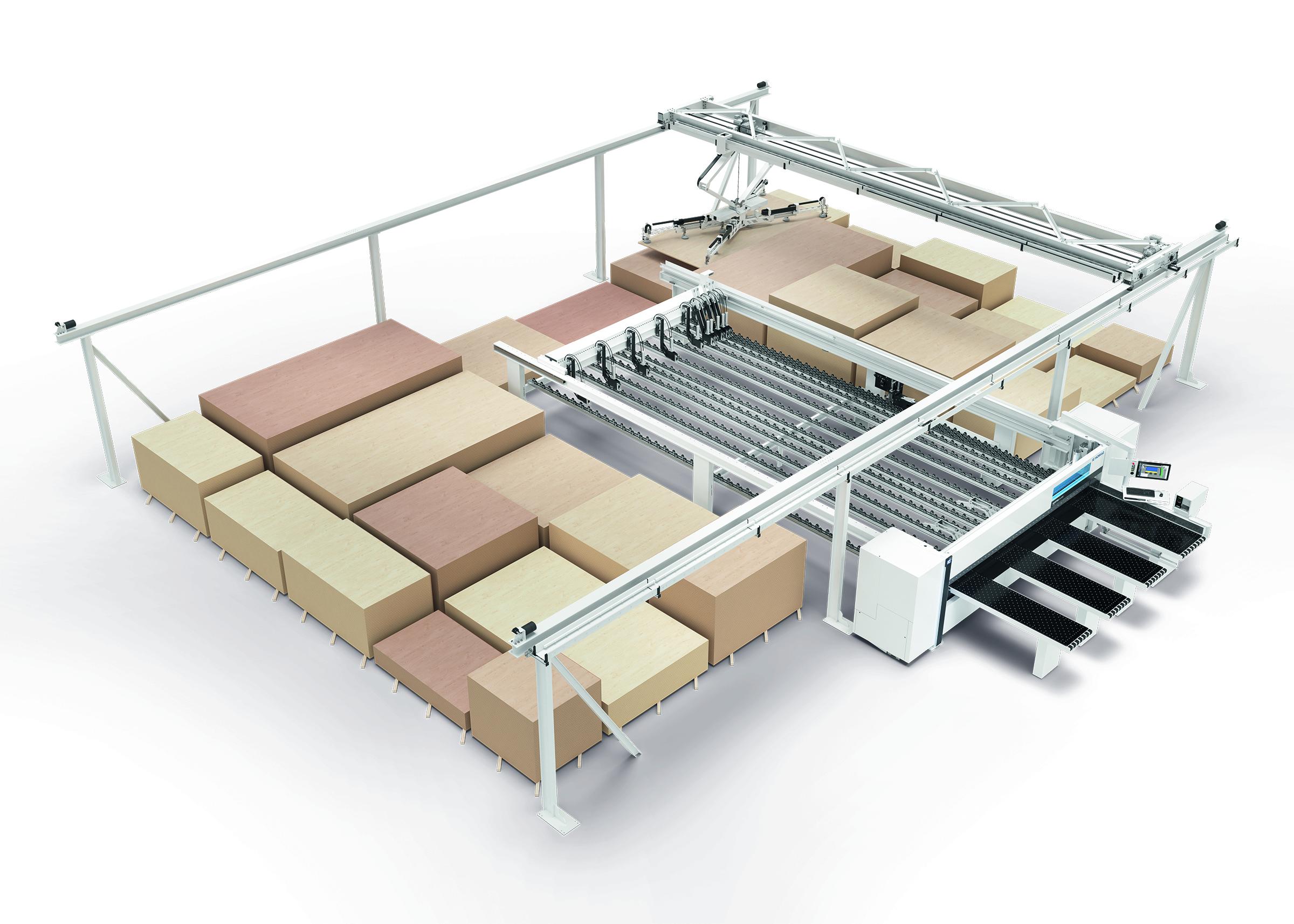 The automated materials management systems for handling panels in a sort of storage and retrieval fashion is one of those things that has taken off tremendously in our market and globally as well. The whole idea of keeping machines fed is one priority for those types of systems. But there are other opportunities that can be gained using these systems. For example, when those systems are running at night – lights out – they are reorganizing materials to match the next day's production needs.
Christianson: Automated material handling equipment also helps address the industry's challenge of finding workers because it eliminates the need to have people move material from one machine to another, right?

Wernlund:  You are exactly right. People don't want to take the jobs of the past that require physically demanding or repetitive tasks. Repetitive tasks are one of the things that automated material handling equipment typically does really well. So yeah, it is a great opportunity to not only reduce the number of labor involved in material movements but there are cost savings also. It's a fact that automated material handling equipment doesn't take breaks and it doesn't take vacations during the year. All of those kinds of things help add up to the payback as well. 

Christianson: Do you see more robots being deployed on woodworking production floors?

Wernlund: I think the robotics topic is one that I would put into the material handling discussion. There are some opportunities and some great success stories about robotics being used in our industry. 

I think robotic use in our industry is still relatively unique at this time. We have some unique challenges in our industry with the variety and size of parts for example and some of the key quality control when we are working with laminated or veneered surfaces for example. There are some unique things about the handling of the materials and preventing defects that make it challenging for some of those forms of automation. Still, I think the opportunities for a person and a robot to work collaboratively can be interesting for our business such as the robot handling of heavy parts and the human monitoring quality control.
 
Have something to say? Share your thoughts with us in the comments below.