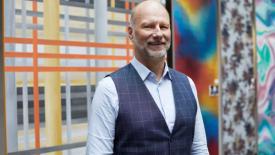 Robert Bierfreund has been named chairman of the Digital Printing Association (DIPA), replacing Ali Özyilmaz of MB Digitalprint.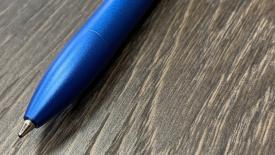 HAMONT, Belgium and  BIELFELD, Germany – I4F announced that it has entered into a patent partnership with Hymmen GmbH, giving 14F exclusive licensing rights for all of Hymmen's digital printing patents and technologies for flooring production, including Hymmen's award-winning Digital Lacquer Embossing (DLE) technology. In addition to Hymmen, I4F's digital printing portfolio also includes technologies from Classen, Kronospan and Benchwick.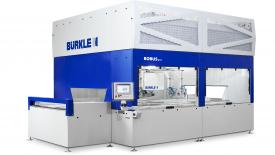 There is the opportunity to learn about the digital stain of wood flooring and natural decoration thanks to inkjet printing technology with mineral inks in a July 2 online event.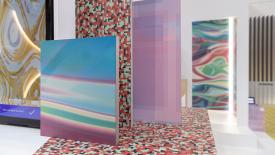 GERMANY - Interprint is expanding its digital printing capabilities with the purchase of a third digital printing machine. The company said the RotaJet 225 will be in operation in the first half of 2021. Based in Arnsberg, Germany, Interprint said it was the first enterprise worldwide to provide industrial digital printing. A second digital printing machine began operation in autumn 2019.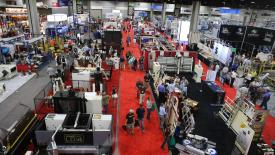 An new collection of the newest, most advanced digital inkjet technologies and systems will be created for the woodworking industry's decorative surfaces sector.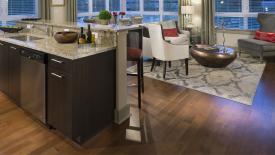 Kember Flooring's long-term digital plans involve using multiple Cubik printers at its U.S. production facilities.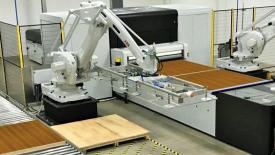 The full-day event will look at new technologies and best methods that finishers could use in their business.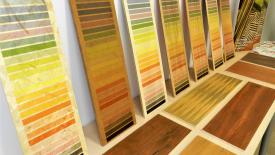 Electronics For Imaging presented its EFI Cubik digital inkjet decoration system for wood at Fimma-Maderalia in Valencia, Spain.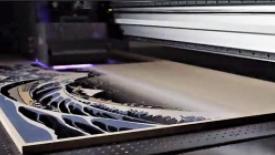 Easy-to-use RICOH Pro T7210 enables shorter runs on substrates including MDF, wood, countertops and flooring.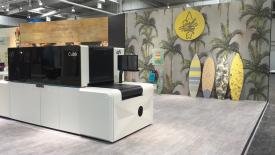 HANNOVER, Germany –  Electronics For Imaging, Inc. (Nasdaq:EFII), a Silicon Valley company that develops breakthrough technologies for the manufacturing of inkjet display signage, textiles, ceramic tiles and packaging, is showing its new Cubik technology for industrial digital inkjet wood decoration at Ligna in Hannover.
Thanks to digital printing, there are no limits regarding individualisation and decoration of wooden surfaces.