Design Portfolio: The versatility of 2D & 3D laminates & films
March 15, 2023 | 11:56 am CDT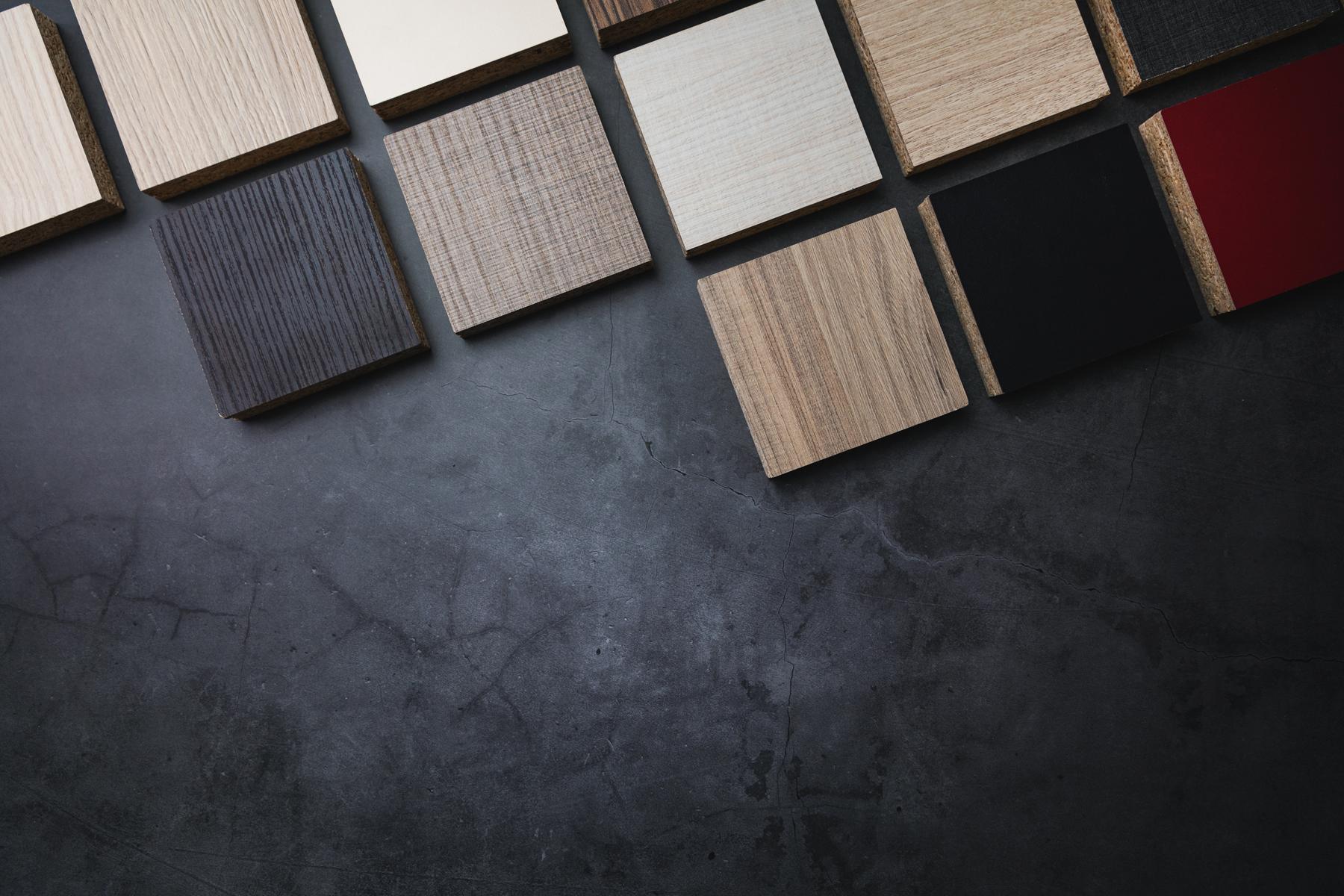 2DL and 3DL are made from thermoplastic films applied over a substrate like MDF or particleboard to create a panel or contoured component. Vinyl and polyester are the most common materials. They are heated to render the thermoplastics pliable and then formed over a contoured or routed substrate. A membrane press provides heat and pressure to laminate materials like raised-panel cabinet doors, drawer fronts and many other components.
Inspirations: Popular uses for 2DL include walls and ceilings of recreational vehicles, vertical surfaces for retail store fixtures, cabinets, commercial flooring, and residential components.

Inspirations: 3DL's ability to conform to routed shapes makes it ideal for Shaker or raised panel doors. 3DL is also a great choice for retail store fixtures, displays, RV tables, countertops, and office furniture.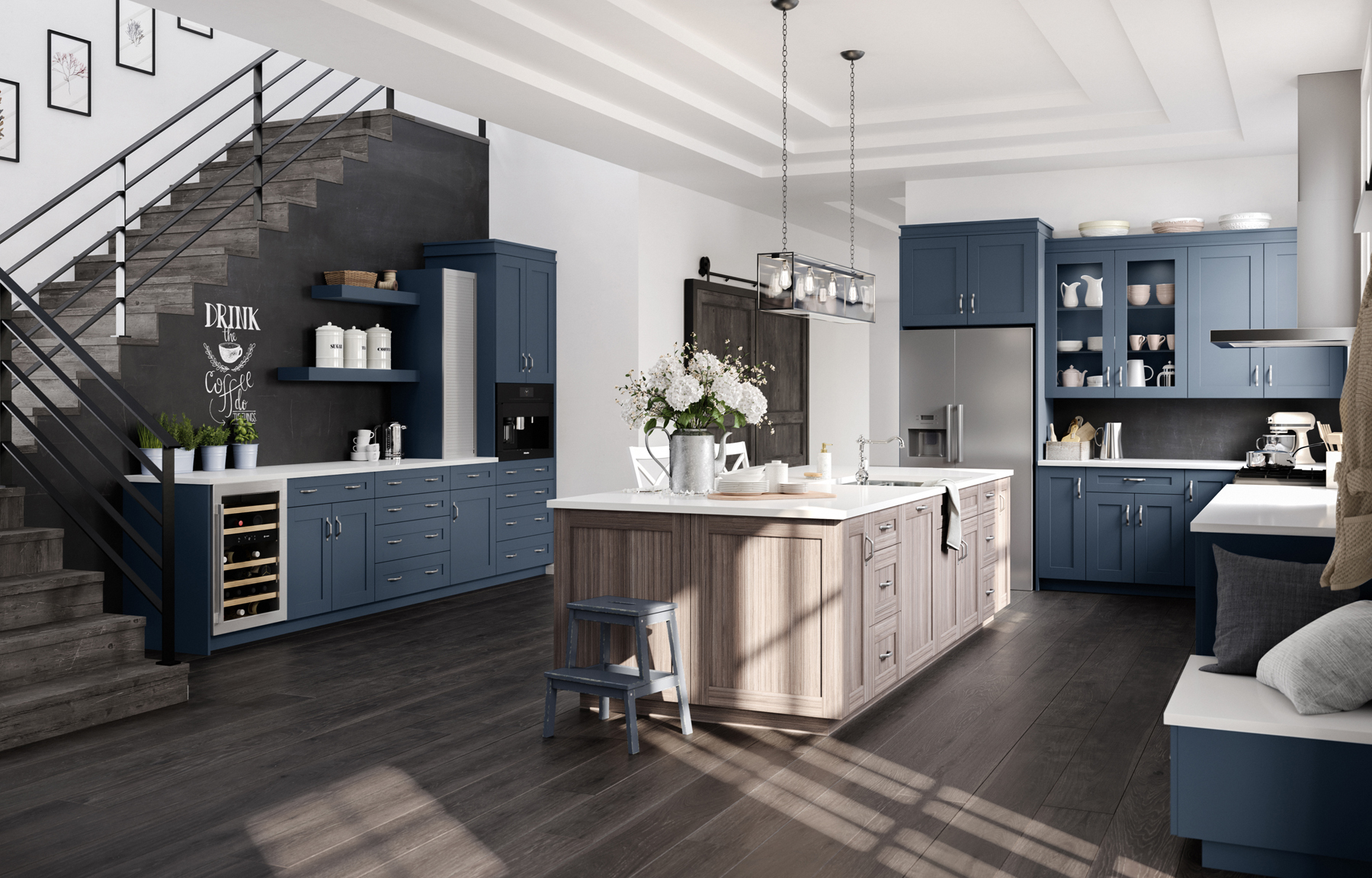 2D Laminates (2DL)
2DL is any film flexible enough to laminate in two dimensions.  2DL is primarily used in flat lamination and profile wrapping of trim and moldings for matching edgebanding, crown molding and in more applications. 2DL is made mainly from vinyl which uses enough plasticizer to render the material flexible and ideal for a profile wrapping machine.
The flexibility of 2D laminates puts less stress on the glue line between the substrate and the surface. In addition to vinyl, 2DL includes polyester saturated paper, polyester films (PET), light basis weight paper, decorative foils and polypropylene films, all of which have excellent flexibility and two-dimensional characteristics.
Vinyl, and other film-based 2DL, have superior water, chemical and scratch resistance and are often chosen for demanding applications where these performance qualities are needed. Based on the film type, 2DL may have an embossed surface for a realistic woodgrain tick or other unique embossed finish to the surface. Paper-based 2DL have varying degrees of durability and offer different finishes, including texture, to the surface through their topcoats.
Common uses for 2DL include walls and ceilings of recreational vehicles, vertical surfaces for retail store fixtures, cabinets, commercial flooring, and residential components. It is important to understand your application needs to choose the best 2DL product. The specification of either film-based or paper-based 2DL will depend on the application's durability, performance and design requirements.

3D Laminates (3DL)
3DL, also known as rigid thermoformable foils (RTF), is membrane pressed.  3DL provide end users with the flexibility to design components with contoured surfaces and seamless edges without requiring edge treatments. 3DL is made from polyvinyl chloride (PVC) or polyethylene terephthalate glycol (PETG), both of which are thermoplastics, meaning they soften when heated and retain the "rigid" three-dimensional shape when sufficiently cooled. The forming process occurs in a vacuum or membrane press around contoured components, including edges. 3DL can be miter folded and is available in thicknesses from 10 to 16 mils.
Coatings on 3DL provide scuff- and chemical-resistant properties and are available in various gloss ranges and finishes, including soft touch, and can be fingerprint-resistant. 3DL Print conformity has improved dramatically over the years, offering very realistic simulations of the woodgrains, stone and abstracts from which they are inspired. 3DL can be embossed and offers Emboss-in-Register (EIR), where the embossing aligns precisely with the pattern, enhancing realism and making them an excellent match for TFL.
3DL is resistant to impact, chipping, cracking or breaking, making it a popular choice for retail store fixtures, displays, RV tables and countertops. In addition, the continuously contoured formed component seals the substrate from bacteria and moisture, which makes them an increasingly popular choice in healthcare settings for bed tray tables, furniture and cabinetry.
When used with routed MDF, 3DL can be formed into nearly any shape within a design specification, from letters and logos to raised panel and shaker cabinet doors and drawer fronts and countertops. Due to its ability to wrap around custom shapes, edges and contoured surfaces, designers often specify 3DL materials for POP displays, commercial hospitality components and office furniture.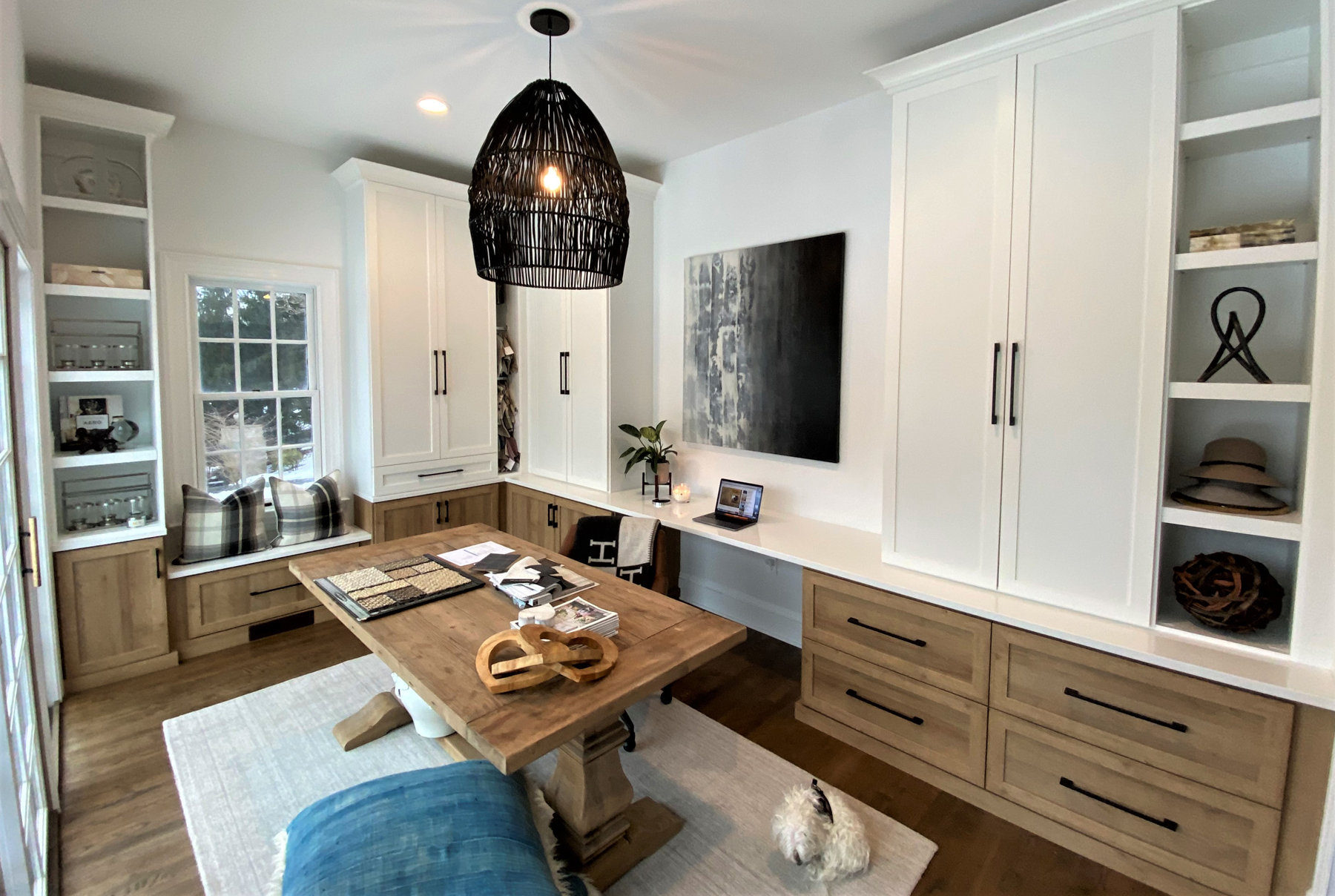 Films
Films in this category of decorative surfaces include polypropylene, polyester and acrylic. These films offer water-resistant properties while offering environmental and economic advantages.
Calendered polypropylene films range from 5 to 20 mils in thickness and are available in a range of solid colors. Sometimes referred to as "Cast Polypropylene," these films may also be printed. Typical applications include flat laminations and edgebanding for garage and kitchen cabinets, as well as electronics.
Biaxially (BOPP) polypropylene films are stretched (oriented) in both the machine and cross-machine direction to deliver improved dimensional stability. Oriented Polypropylene (OPP) is stretched in one direction. Due to its non-absorbent print surface, these films are ideal for high-fidelity wood grain prints and decorative patterns. Some OPP films may be embossed. Both are typically coated for scuff, scratch, and stain resistance and are water resistant. Oriented polypropylene films are available in thicknesses ranging from 0.9 to 2.2 mil (23 g/m2 to 56 g/m2). Typical applications include RTA furniture, cabinets, wrapped profiles and ceiling and wall panels.
Polyester films are available in both PET and PETG. PET is used for flat lamination and PETG can be formed and embossed. They are extremely heat-resistant and stable films. Both offer excellent print fidelity and are typically coated for scratch and stain resistance. Polyester thicknesses range from 2 to 8 mil. Applications include 5-piece doors, healthcare and residential furniture.
Acrylic films are highly durable and UV-resistant and are formulated for thermoforming or flat lamination. They are resistant to chemicals and abrasion and are easy to clean. Acrylic has excellent printability and is usually printed or available in solid colors and offers beautiful high gloss finishes. They are often laminated to a variety of substrates. Typical applications include cabinet doors, bath and shower surrounds and retail displays.
View a spec chart of Composite Panel Association members that produce 2D and 3D laminates and films.
Have something to say? Share your thoughts with us in the comments below.