Design Portfolio: Veneer slices & matches
March 17, 2023 | 10:53 am CDT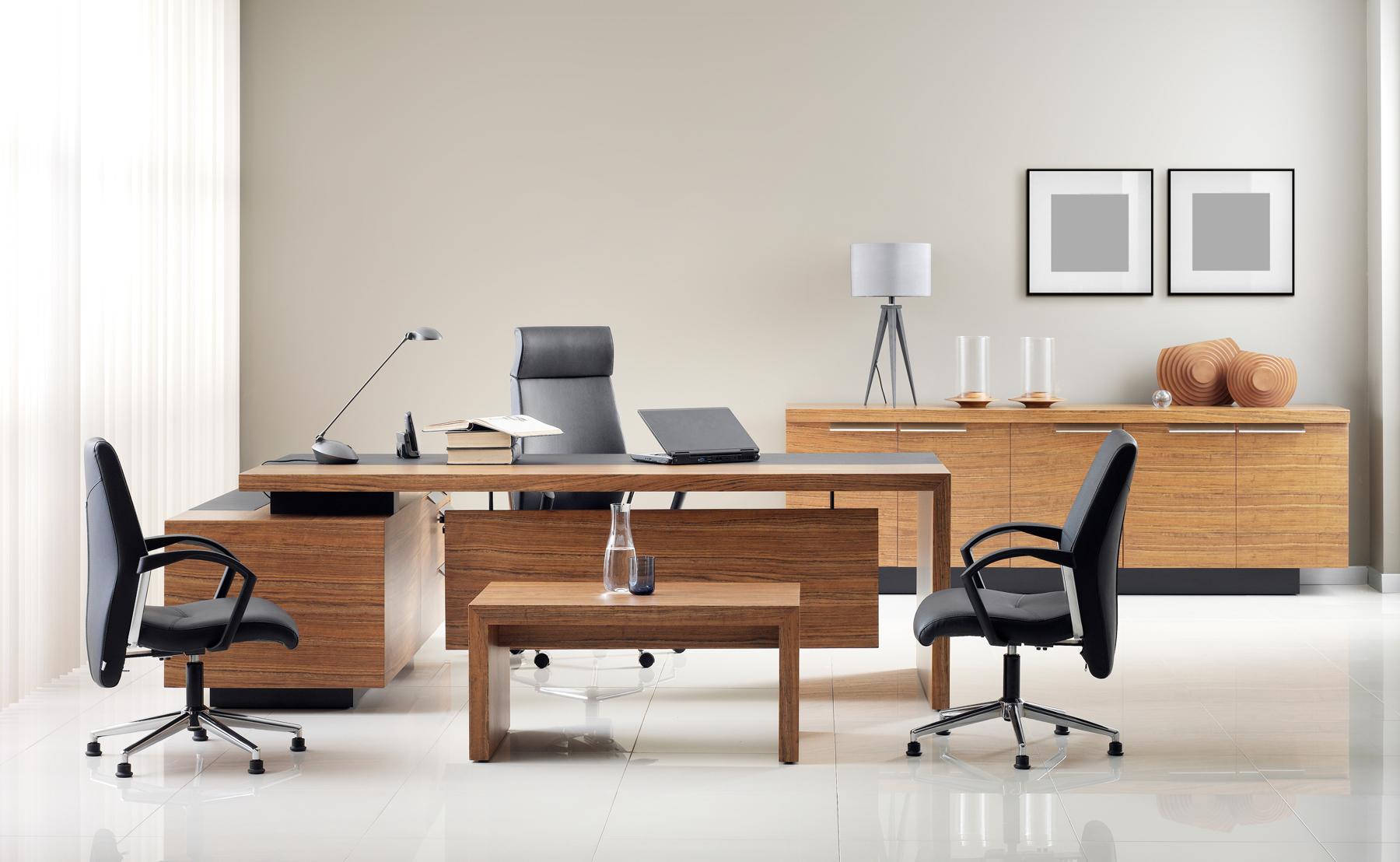 Veneer surfaces add warmth to any environment, making them ideal for use in furniture, cabinetry, casegoods, and other residential and commercial applications.  A sustainable alternative to solid wood, the veneer flitch is laid up on composite cores, typically MDF, particleboard or plywood, with the cut and panel match playing a critical role in the appearance — and cost — of the final project.
Inspirations: Veneered panels are used in many applications including high-quality furniture, cabinetry, case goods, store fixtures, profile wrapping, and paneling.
Veneer is commonly sliced in one of four ways: rotary, plain, quarter, or rift cut. In a rotary cut, the veneer is peeled from a log, resulting in large pieces with flat, random grain patterns. Because of the pattern irregularity, rotary cuts are typically used for projects where a low price point is more important than a consistent appearance.

Plain sliced veneer is cut along the log's growth ring, resulting in a cathedral grain pattern with veneer leaves 6 to 12 inches wide. This is considered the most common method and typically produces the highest yield. Plain sliced is ideal for doors, wall panels and furniture.
For quarter sliced, the veneer is cut perpendicular to growth rings, producing a straight grain. Veneer leaves are cut consecutively, making them easy to match. However, this method produces smaller veneer leaves and can be more expensive. Applications for quartersawn veneers include cabinetry, flooring, and high-end custom furniture.
Rift cut veneers are sliced at an angle of 15 degrees to the log's radius. This method is most often used for oak, and produces a straight grain while minimizing the oak's ray flake effect. Rift slicing can be expensive because of the amount of waste produced, but it is easily sequenced and matched. Rift cut veneers are often used for high-end furniture and projects that require a consistent, long, straight grain.
Once cut, the veneers are matched to pattern. Below are some common types of matches.
Book match: Every other leaf of veneer is turned over so that adjacent leaves are "opened" as two pages of a book.
Slip match: Adjoining leaves are slipped out in sequence, with all the same face side being exposed.
Plank match: This creates a rustic effect, similar to glued lumber planks. It is made when dissimilar veneer leaves are assembled in a specific order.
Swing match: Every other leaf of veneer is slipped and spun 180 degrees.
Random match: The random selection from one or more flitches produces a deliberate mismatch between the pieces of veneer.
Balance match: Two or more veneer components or leaves of equal width make up a single face.
Center match: An equal number of veneer components or leaves of equal width are matched with a joint in the center of the panel to achieve horizontal symmetry.
Running match: The panel face is assembled from as many veneer leaves as necessary.
Have something to say? Share your thoughts with us in the comments below.