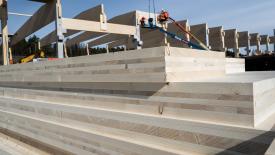 Stora Enso's new production site for cross-laminated timber (CLT) in Ždírec, the Czech Republic, was inaugurated Friday, Oct. 7.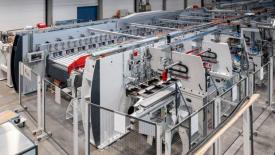 The Weinig Group has been selected to provide a full range of equipment for the HolzBauWerk Schwarzwald company, which has built what it calls one of the most modern digitized wood processing plants for the production of cross-laminated timber. The plant is located in Germany's Black Forest region.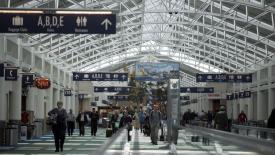 Portland International Airport (PDX) could be incorporating a new, eco-friendly wood products technology in its $1.3 billion, five-year expansion.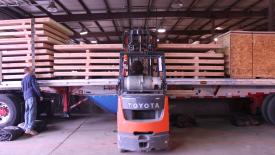 New York-based Digifabshop creates intimate pre-fabricated CLT rooms to showcase solo exhibits for three artists, using 4-inch thick Douglas fir panels from D.R. Johnson Wood Innovations.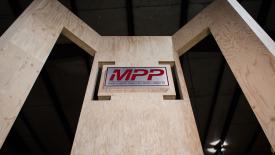 Freres Lumber Co. hopes its new-to-market, veneer-based massive plywood panels will revolutionize construction.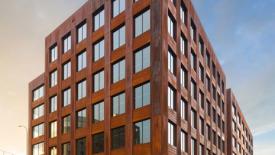 A seven-story T3 tower became the largest timber building in the U.S. when it opened Wednesday in Minneapolis. The office building, named T3, which stands for Timber, Technology, and Transit, features 220,000 square feet of prefabricated CLT timber panels.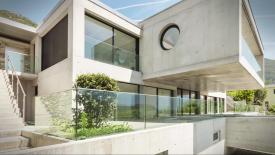 SILVER SPRING, Md. -- Build with Strength, an industry campaign of the National Ready Mixed Concrete Association, is questioning the use of cross-laminated timber in construction. The group said that wood products can be a questionable building material for several reasons, and that concrete is more fire resistant, provides improved air quality, and is more environmentally responsible.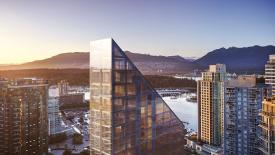 Real estate developer PortLiving and world-renowned Japanese architect Shigeru Ban have unveiled plans for the Terrace House, an upcoming hybrid timber structure said to be the tallest in the world.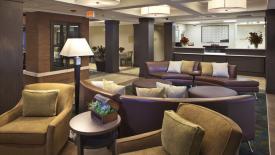 Property developer Lendlease says it has opened the first hotel in the country to be completely constructed using Cross Laminated Timber (CLT), the Candlewood Suites on Redstone Arsenal.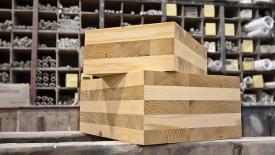 The federal Economic Development Administration has approved a grant of nearly $450,000 to Oregon State University to jump-start the use of new engineered wood products in the building industry.