Outdoor bar made with reclaimed cedar doubles as planter
April 13, 2016 | 1:32 pm CDT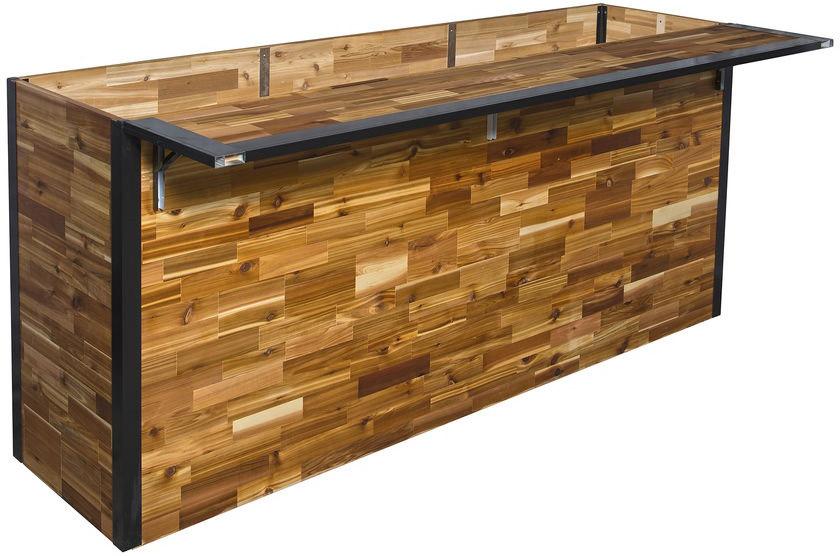 Gardener's Supply Company offers a reclaimed cedar outdoor cocktail bar that doubles as a planter. Made with solid cedar as well as reclaimed cedar planks, the "Plant-A-Bar's" bar unfolds to create a service area.
The bar uses reclaimed North American cedar from lumber mill trimmings. Ideal pieces are selected and glued together to form panels, which are planed smooth. The planks are cornered and trimmed with rustproof aluminum.
The bar's planter has a 9-3/4" planting depth and holds 329 quarts of potting mix – making it suitable to plant large plants like tomatoes.
Have something to say? Share your thoughts with us in the comments below.