Cutting tools in the 21st century
September 6, 2022 | 4:00 pm CDT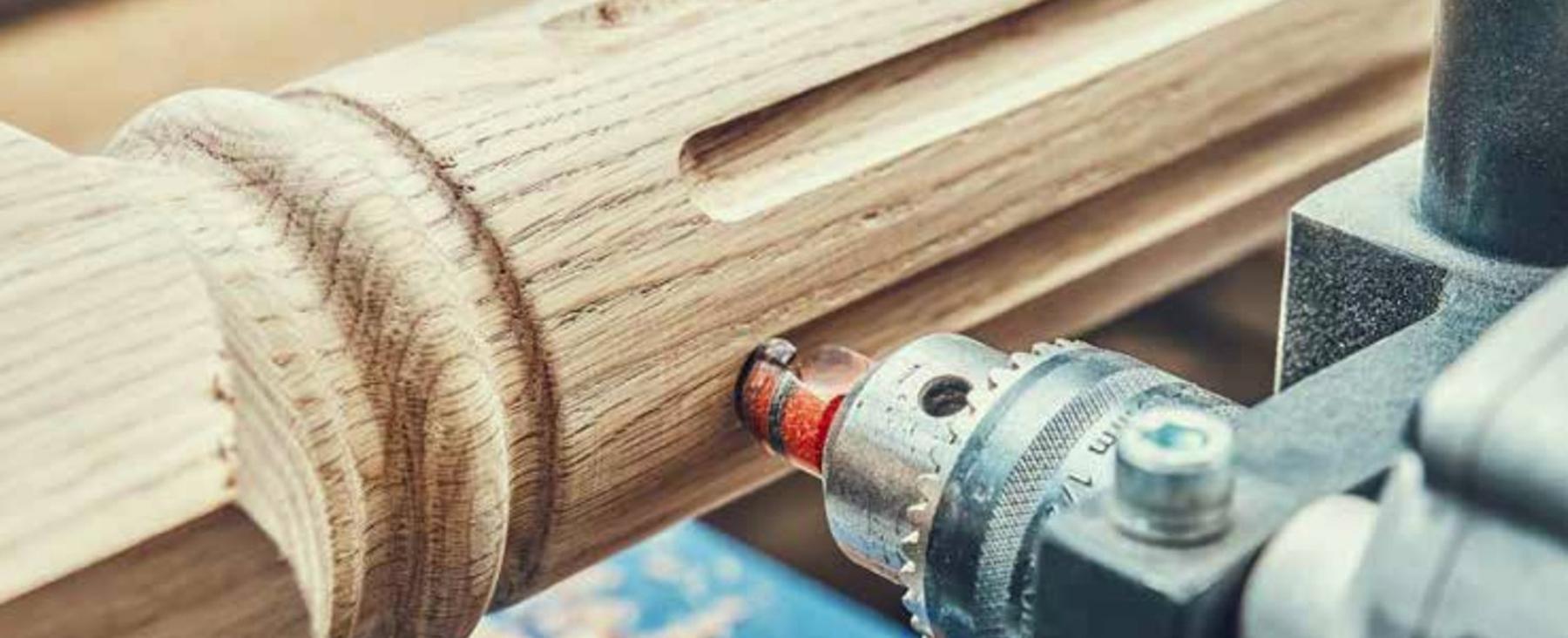 As lumber supply catches up with current demand, a potential boom is on the horizon for wood processors. For manufacturers of their cutting tools, there was never a better time to update.
What is different today from 20 years ago? The type of wood materials being cut, the circumstances surrounding production, and the skillsets of the workforce have shifted substantially. In a more sustainable business model, woodworking tool manufacturers would have all of the right technologies to produce a tool design, program the grinding machine, simulate a prototype and make a cutting tool in one seamless undertaking. The good news is they can have these technologies right now.
Tools for new materials in record time
Today's wood and wood-like materials are more exotic, using new composites. Woodworkers are exploring alternative materials, implementing new performance laminates, and using new finish and surface treatments. They want something to cut these new materials right now, which means going from tool concept to production in shorter time frames. But machining these newer materials is often frontier territory. Cutting tool producers have to apply abstract and innovative thinking to every challenge and do it in record time.
The only way to be that responsive – even within a 24-hour period if the customer requests it – is if the tool manufacturer can produce a design, verify the capabilities to deliver it, and give the customer a preview of what they will get and how it will perform, in advance. Sometimes this process might need to occur without ever touching a grinding machine.
Toolmakers need to be able to harness ingenuity with software. Programmable CNC machines and proprietary software developed by leading grinding experts give toolmakers the functionality to work without risk to achieve customer objectives.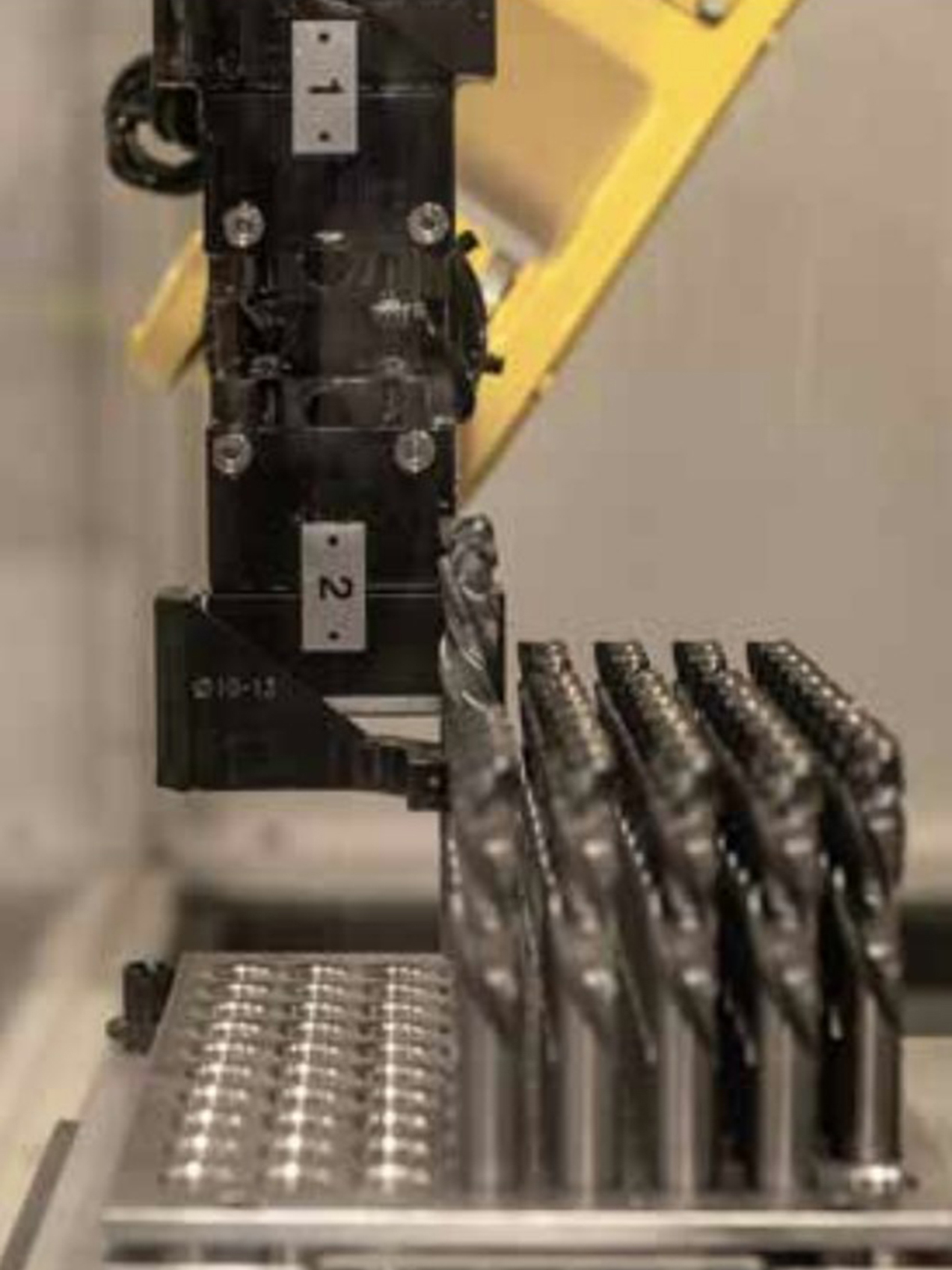 Complex geometries, tolerances, cut quality
Custom tools, increasingly a larger percentage of a shop's overall production mix, require complex tool surface geometries, tight tolerances, and cleaner cuts. Achieving more aggressive design features in a tool intended for producing parts from newer wood-like materials is one of the biggest challenges woodworking toolmakers face. For these tools, solutions for controlling excess heat transfer in use and optimizing chip removal to prevent clogging will be needed. With software, G-codes can be selected manually to direct a grinder's movement more precisely – not only from the center but from different entry points as needed – without hours of guesswork and costly material waste.
State-of-the-art machine hardware and software combine ease of programming feeds and speeds with the ability to produce extremely complex geometries in one clamping. It can simulate the wheel grinding carbide or eroding PCD or other super-hard materials from the blank to produce a unique tool. A modern sophisticated grinding machine can offer built-in automatic wheel changers and dressing units. The machine can be programmed to start the grinding process closer to the part and utilize in-process probing, further reducing cycle times for increased productivity. When processing edges and tips with PCD, grinding and eroding functions can even be combined in the same machine.
The result is that running good tools in 15 minutes vs. an hour becomes a realistic scenario. The market also offers automation solutions that can be integrated into gantry robots, palletized part loaders that can run 1,500 pieces in a single pass, and vision inspection systems. The potential to take cutting tool production to unprecedented levels is there today.
Overcoming the skills gap
That brings us to the available workforce. The U.S. Bureau of Labor Statistics says 29,000 new machinists will be needed by 2024 to meet demand from retiring workers alone. The continuing downturn in workers already trained for tool cutting would be problematic, were it not for advances in production automation. According to the McKinsey Global Institute, almost nine of every 10 hours spent on activities performed by workers in manufacturing production occupations can be converted to automation.
New levels of productivity and growth are within reach with automation, especially so since machine tool OEMs offer standard options for automation implementation with increasing functionality and flexibility for woodworking toolmakers, such as tool changing and machine tending.
Current employees can be used to the best of their abilities with a software resource like Tool Studio. For instance, having a workforce with no background in G-code CNC programming language can be overcome with pre-programmed feeds and speeds in a simple operator interface. On the opposite side of the spectrum, newly minted trade school graduates with a general understanding of CAD/CAM can branch out and become quickly proficient in Tool Studio applications for both designing and programming the CNC grinding process.
Success story
Leuco's Justin Harris was not yet 20 years old when he took a job cleaning and prepping tools for resharpening in the Leuco service department. With dreams of becoming a machinist, he continued working toward a degree in machine tool CAD/CAM applications at West Georgia Technical College.
During this time, Harris began to work as a machinist on manual and Walter CNC machines. He then joined Leuco's Engineering Department and after four years accepted a supervisory position in the Carbide Department.
During that time, although Leuco had been outsourcing all manufacturing to that point, Harris' technical chops and spirit of innovation led Leuco President Jens Schulz to envision insourcing the manufacturing of carbide spirals on the Walter grinder. This was the genesis of the Leuco spiral program which is now sold globally. Today, decades later, Harris oversees almost every production department at Leuco headquarters, where he and his team develop intricate, innovative tools for the woodworking industry and beyond.
Leveraging engineering and expertise
Do any of the above challenges describe your situation? Have you thought about how to lower your cost per part, reduce cycle time, and expand your know-how to match what you see going on around you? Pain points that woodworking cutting tool manufacturers face today can be converted to competitive advantages tomorrow.
Woodworking companies need to assess the limits of their capabilities today and then push them further to best serve trendsetting customers – and still be poised for industry developments that haven't even been thought about.
Source: United Grinding North America offers professional training needed for the most basic to the most advanced skill levels within a facility. Courses range from general grinding, operation, and programming to customized training. This service can be provided at your production facility on your own machine, or at United Grinding North America's headquarters in Miamisburg, Ohio.
United Grinding's U.S.-based Automation Solutions offers standard and custom tooling solutions from the company's eight grinding machine brands, as well as training to maximize tooling and grinding performance. Visit grinding.com or email [email protected] for information.
Have something to say? Share your thoughts with us in the comments below.