How to use a chip load chart
April 7, 2022 | 12:12 pm CDT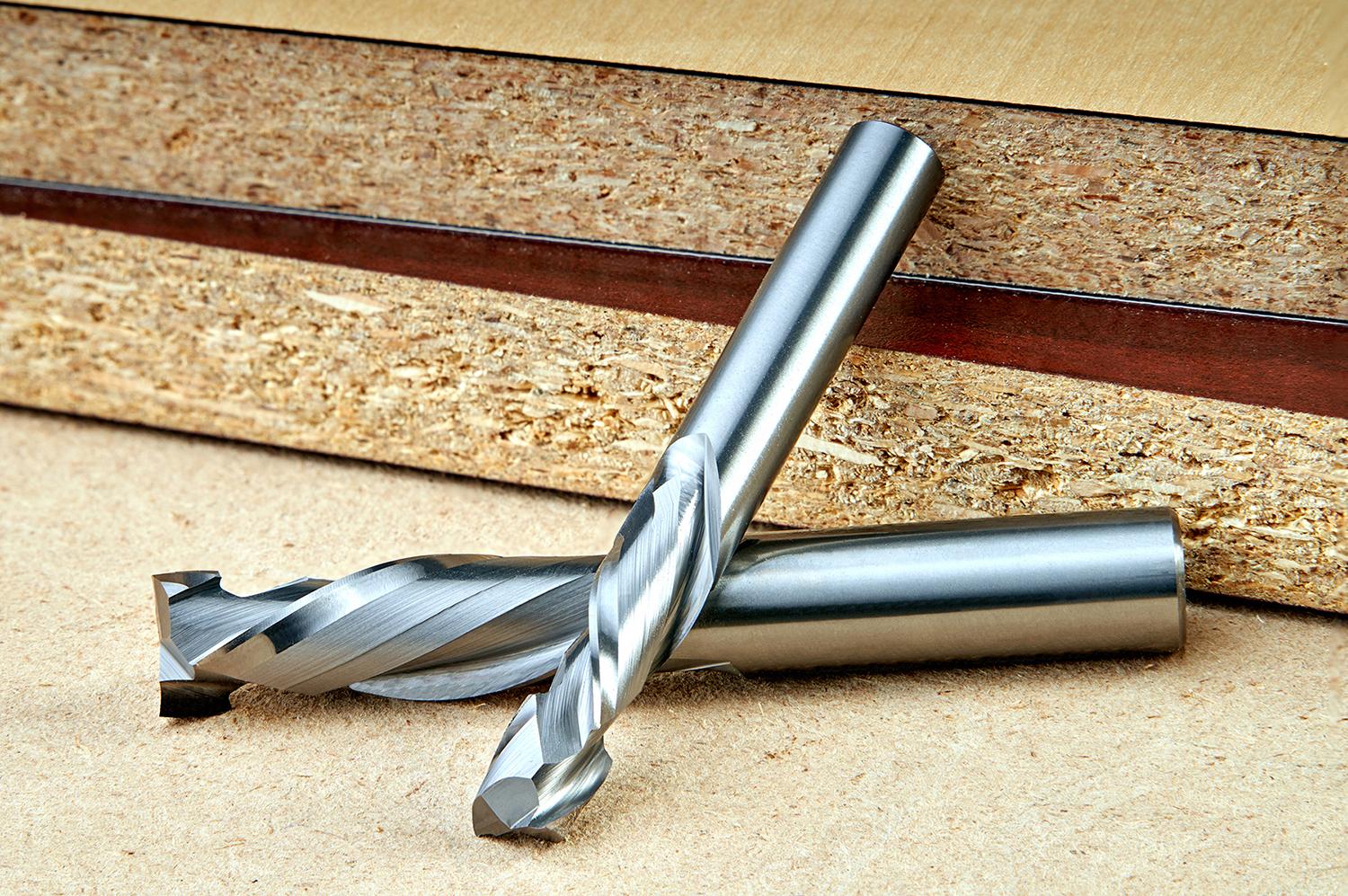 A chip load chart is used for determining proper feed rates when cutting various materials and using various tools. It is a part of how tools perform in terms of cut quality and tool life. Click here to see a PDF of Vortex's chip-load chart.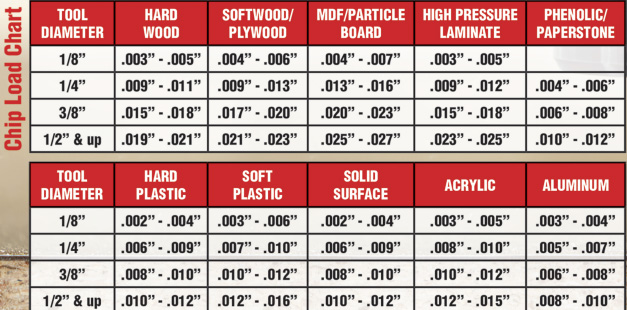 The chart is broken down into material and tool diameter categories. The small decimal numbers represent the amount of material each cutting edge removes per rotation.  
Chip load is very important because if that chip gets too small, especially in certain materials such as plastics, the material can heat up and stick to parts and tools. If the chip size gets too big, meaning that the user attempted to remove too much of the material with that cutting tool at one time, the tool can break or part quality can be affected.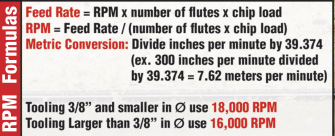 Utilizing this data, users can set feed rates accordingly and get the best possible results right out of the gate.
The calculation is simple: Chip Load = Feed Rate (inches per minute) / (RPM x number of flutes). For example, if the chip load is 500 ipm / (15,000 RPM x 2 flutes) the chip load is 0.017 inches. Note: Chip loads are based on the material thickness of average size for the cutting-edge length of the tool. 
The recommendations do not apply to thicker material or CNC cutting tools with long cutting-edge lengths.  Chip loads are only a recommended starting point and may not accommodate all circumstances. The chart does not warranty against tool breakage.
Source: Lucas Molepske, sales manager, Vortex Tool Co. For more information, call 800-355-7708 or visit vortextool.com
Have something to say? Share your thoughts with us in the comments below.