Wood Component Firms View Technology on Tour
October 8, 2012 | 11:05 am CDT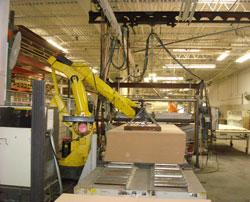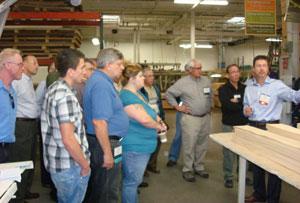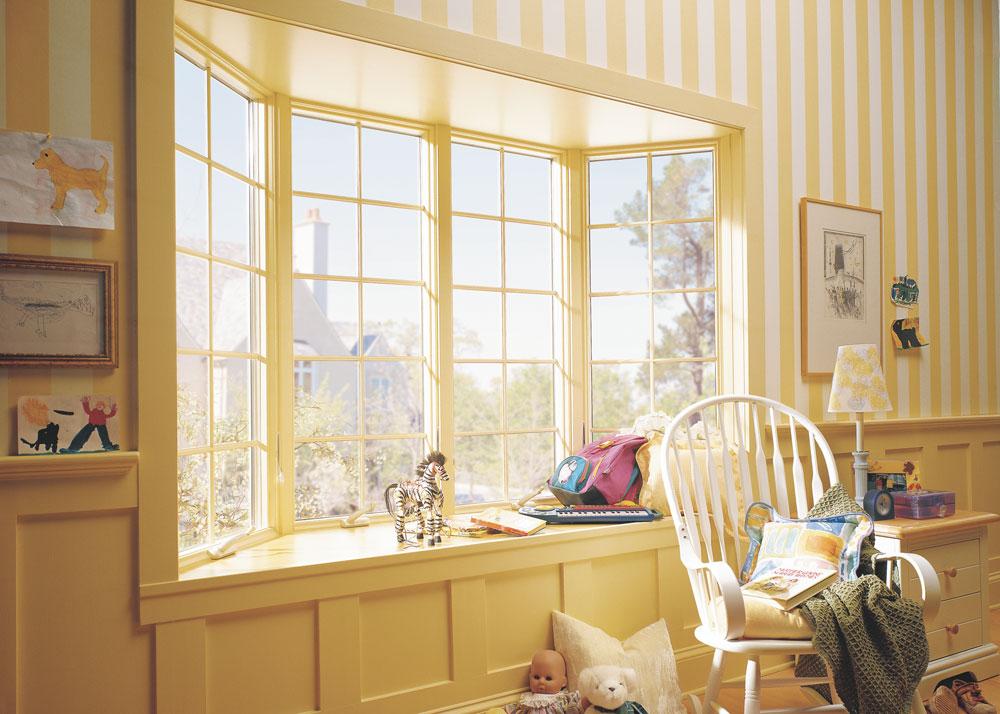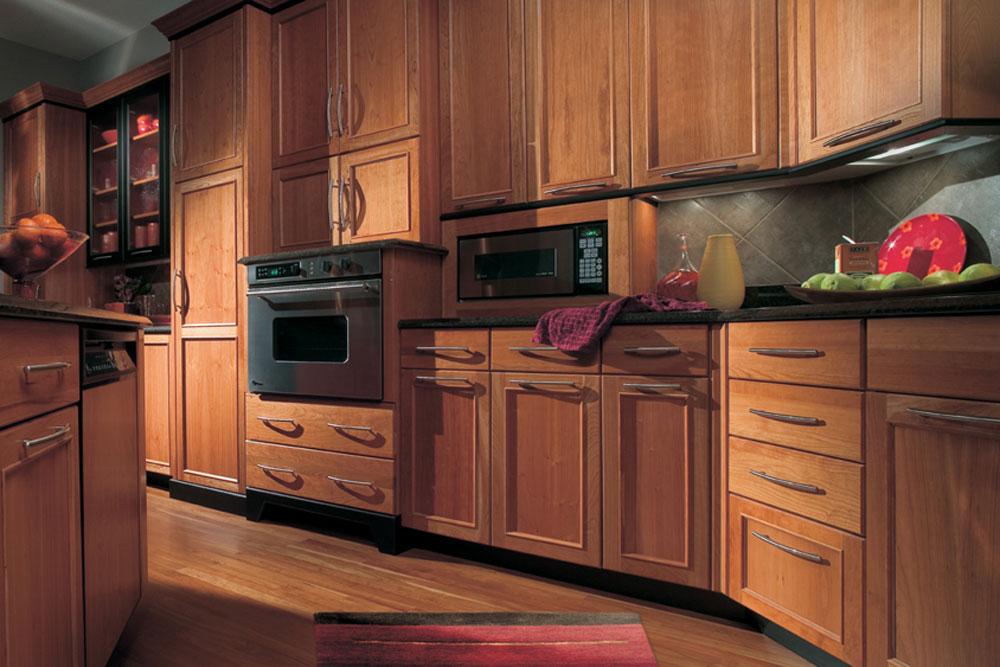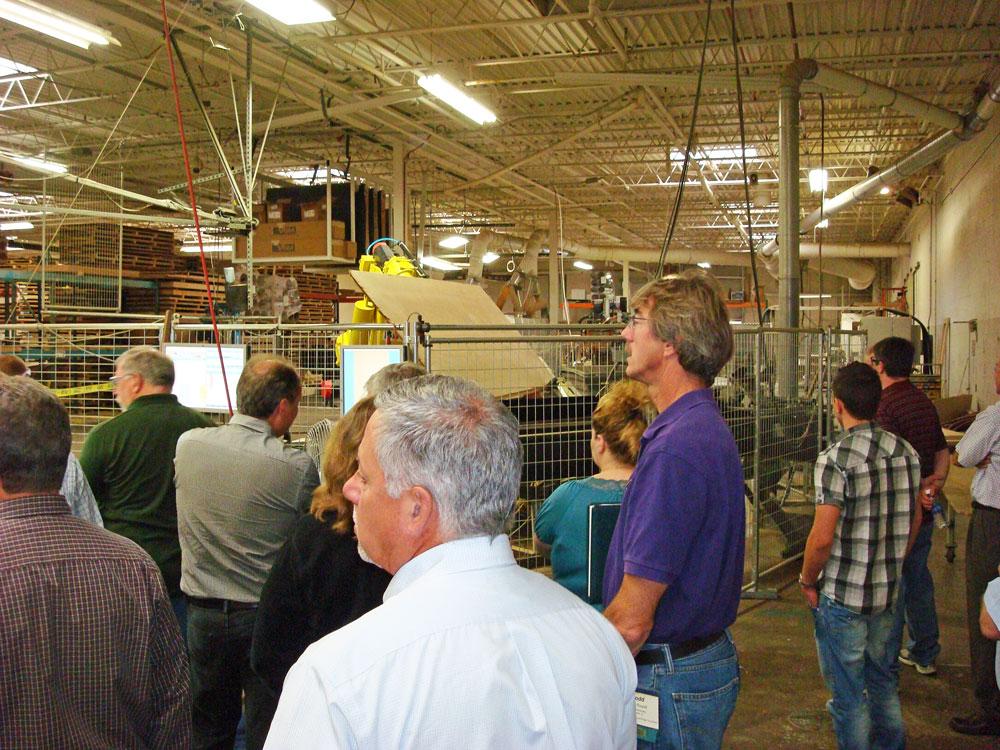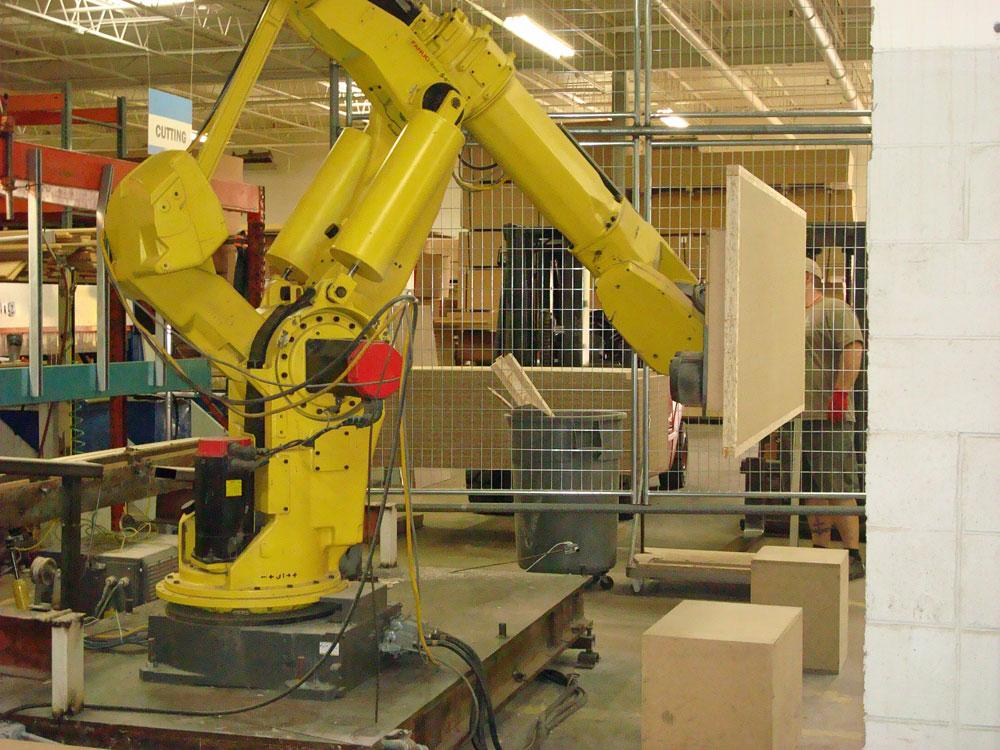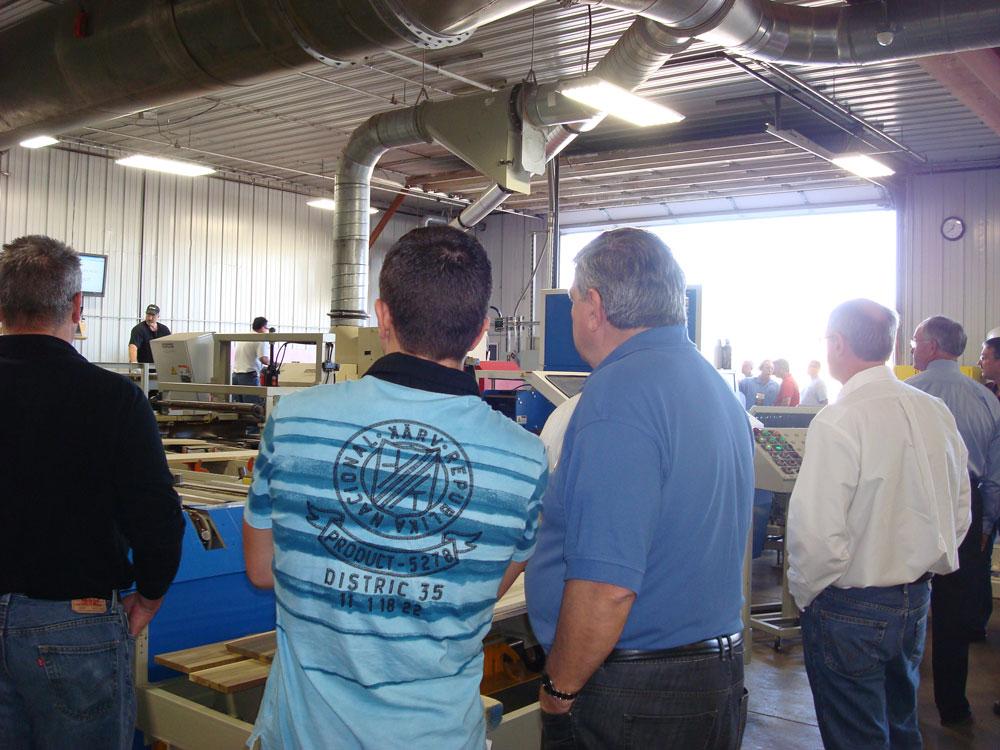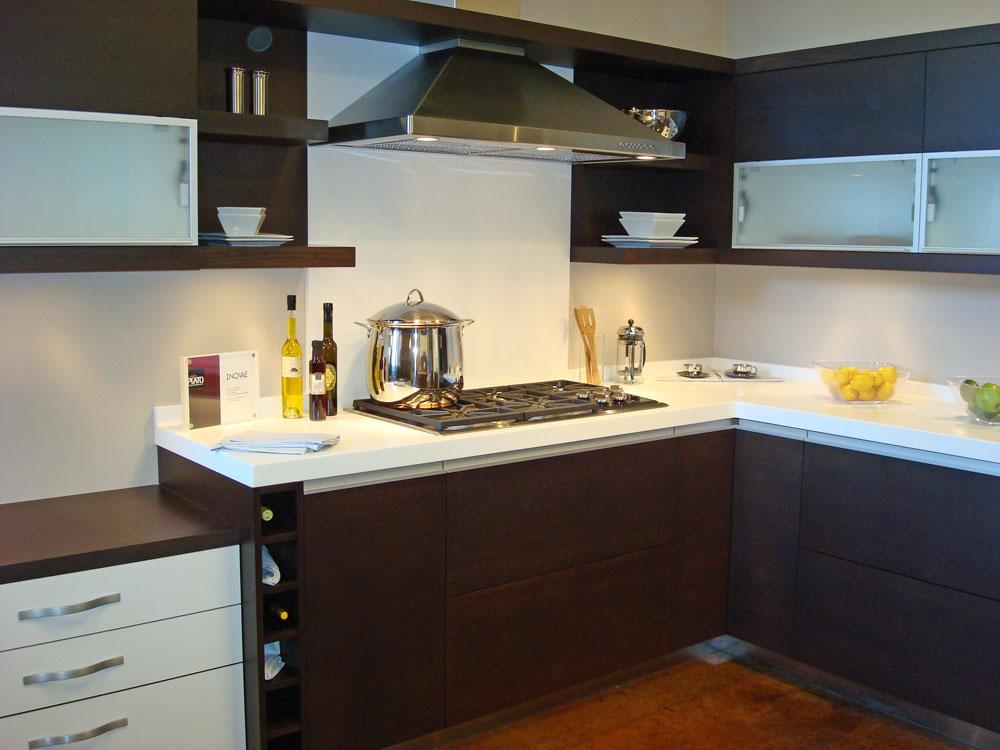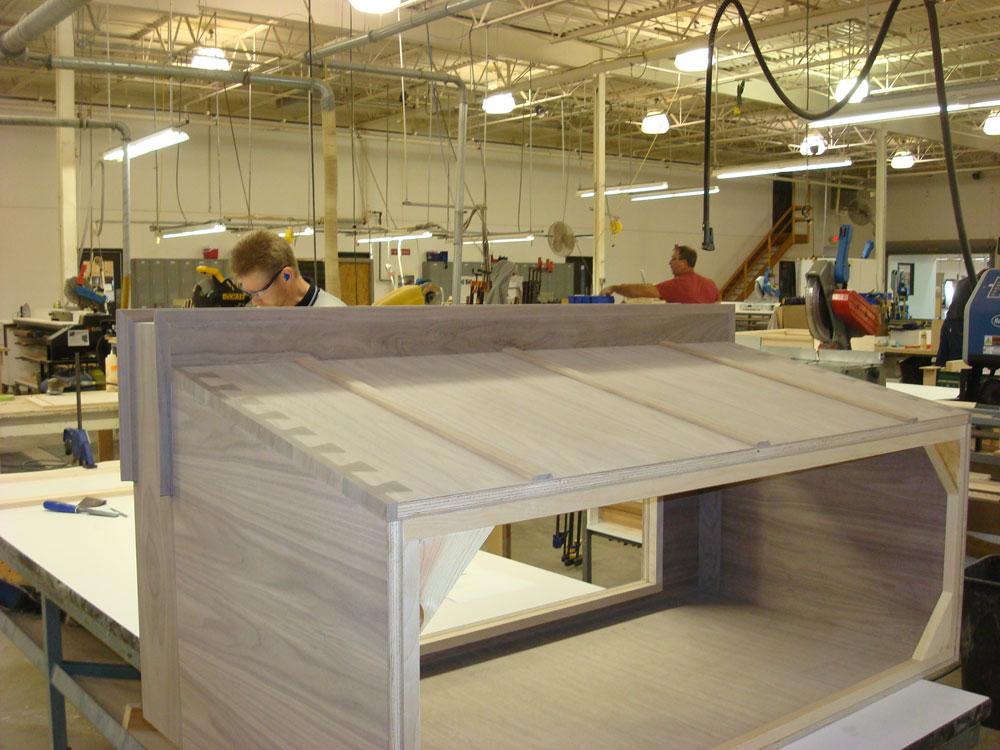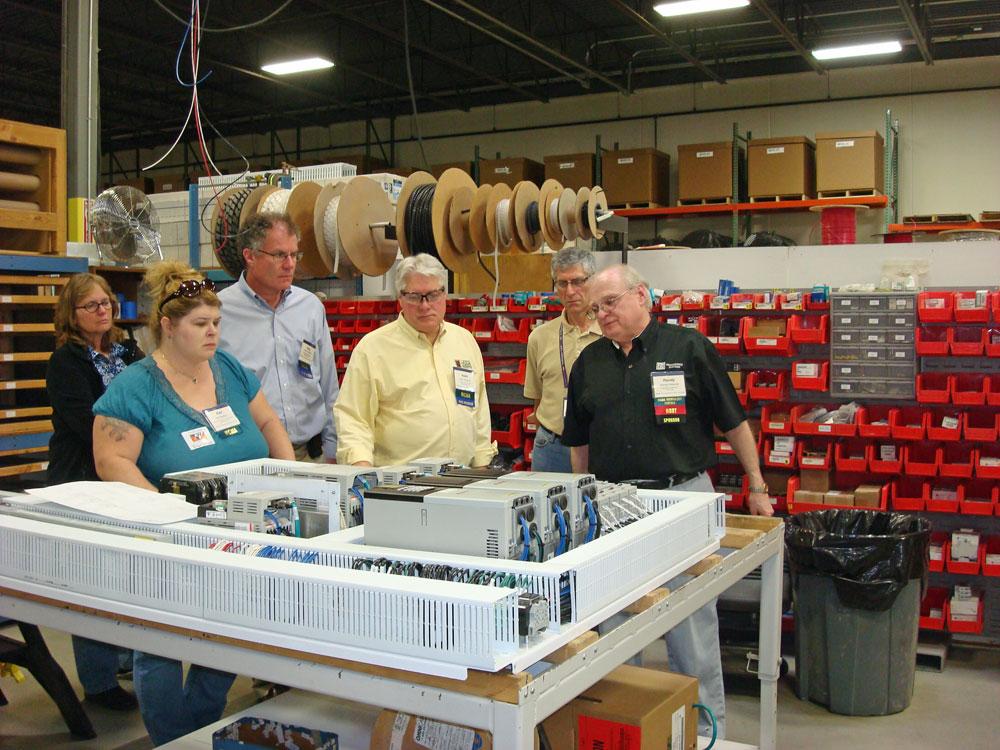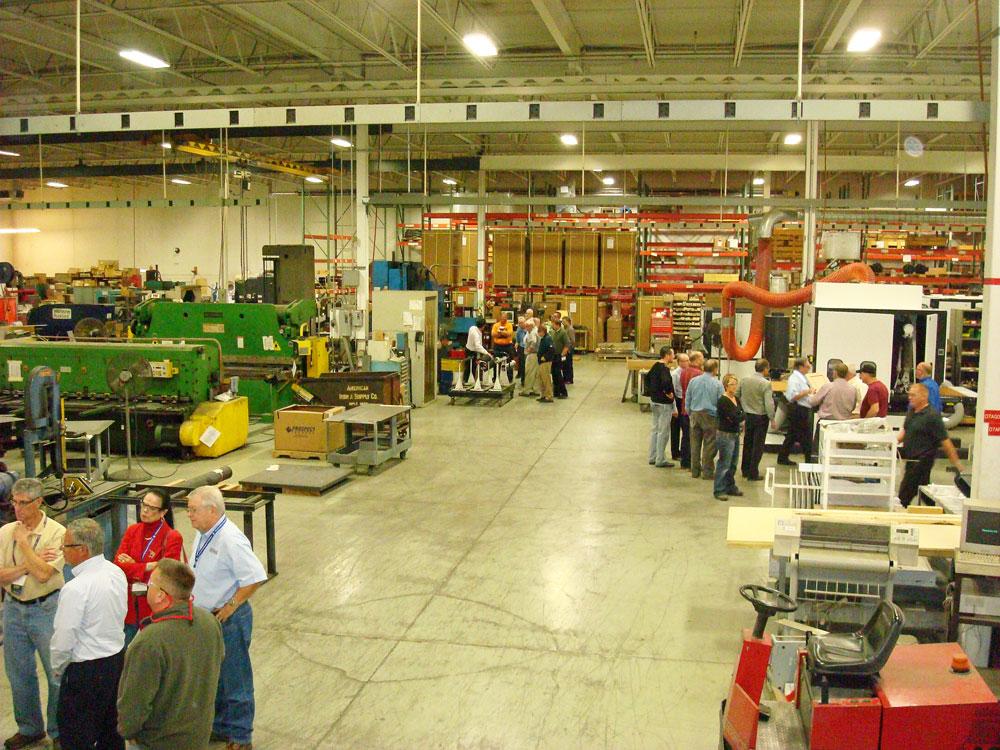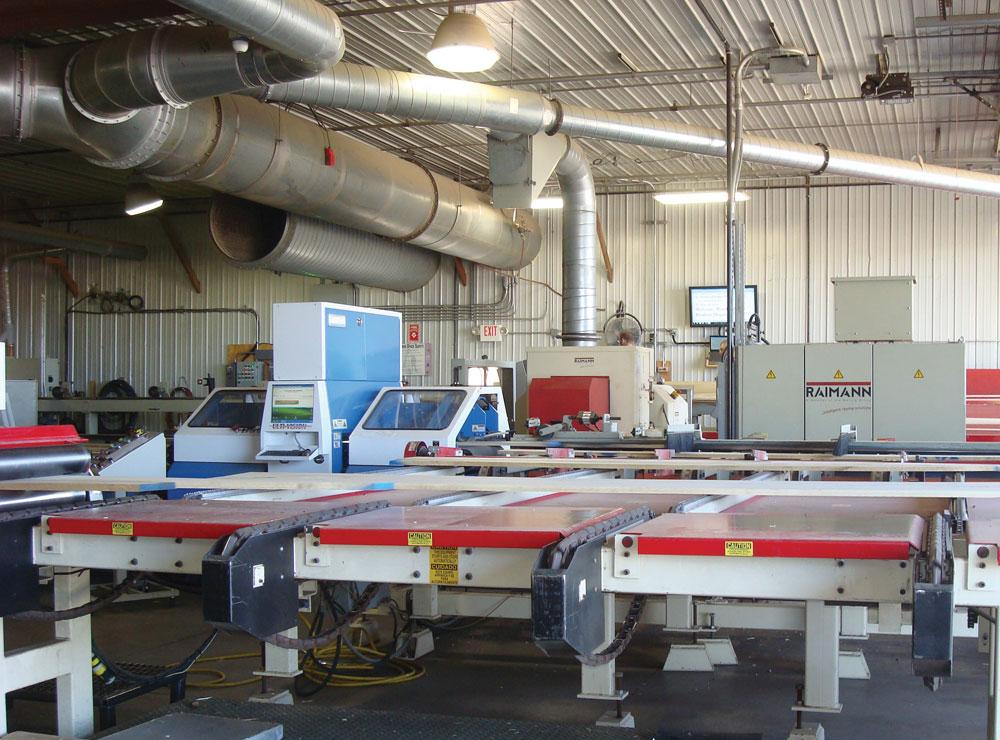 MINNEAPOLIS -- A group of 142 wood industry representatives took part in a tour of technology of seven woodworking facilities as part of the Wood Component Manufacturers Assn. Fall Conference and Plant Tour Event, held Sept. 30-Oct. 2 in the Minneapolis, MN, area. (View the slideshow)
According to Steve Lawser, WCMA executive director, the annual event, "WCMA plant tours are designed to encourage an open exchange of ideas regarding the latest woodworking production techniques. Attendees are able to observe actual applications of new technology and visualize how they might apply them in their own plants." The wood products companies toured were: Navy Island Inc., Andersen Window & Door, Dura Supreme Cabinetry, Plato Woodwork and Northland Forest Products Inc. Tours of equipment manufacturers Timesavers Inc. and Progressive Systems Inc. were also included on the tour. A brief recap of the plants is below.
Founded in 1983, Navy Island Inc. manufactures architectural doors, fire-rated frames and custom veneer panels for architectural woodworkers, store fixture manufacturers and cabinet manufacturers. According to President Jeff Stone, what makes the company unique is the large level of robotic automation inside the 60,000 square foot manufacturing facility. 
In 2006 Navy Island also won an IWF Challenger's Award for its development of a visual grading system for wood. Since its implementation, the company says TruGrade has proven to be a valuable tool for communicating and maintaining expectations between woodworkers as well as end users.
Navy Island has approximately 50 employees at its West St. Paul, MN-based facility.
Headquartered in Bayport, MN, Andersen Corp. is one of the largest North American producers of windows and doors. The Andersen Corp. Includes: Andersen brand windows and doors, American Craftsman Window & Door Co., Silver Line Building Products LLC, and Renewal by Andersen.
A sustainable manufacturer, Andersen holds chain-of-custody certification from the Forest Stewardship Council, and was one of the first window manufacturers accepted into the Environmental Protection Agency's ENERGY STAR Program. The company employs 9,000 people in locations across North America with sales worldwide.
Founded by David Stotts in the 1950s, Dura Supreme specializes in custom and semi-custom cabinetry. Fifty years and ten facility expansions later, Dura Supreme now employs over 550 people at its 220,000 square foot manufacturing facility under the guidance of President Keith Stotts.
Dura Supreme produces 400-500 cabinets daily, combining hand craftsmanship with state-of-the-art, computerized equipment, machinery and finishing systems to optimize its productivity, profitability and improve quality. The company's lines of cabinetry include: the custom frame Designer Series, custom frameless Electra Series and the semi-custom Crestwood Series.
In business since 1893, Plato Woodwork is a fifth generation family owned company specializing in custom and semi-custom cabinetry, including the Inovae and Prelude lines of cabinetry. Approximately 65 to 70 cabinets are produced daily at the approximately 115,000-square-foot Plato, MN, facility.
The company markets to both framed and frameless custom residential cabinetry through a nationwide network comprised primarily of kitchen and bath dealers.
Founded in 1979 by Dick and Shari Pyle, Shakopee, MN-based Northland Forest Products Inc. has invested more than $1.4 million in new technology over the past 30 months to grow its productivity and profitability.
The strategy has paid off. According to President Dick Pyle, the hardwood moulding and dimension lumber manufacturer's profits have continued to grow despite the economic downturn — and without any layoffs of full-time employees. New technology also has helped the company to significantly reduce its turnaround time on lineal mouldings — by 70 percent — from 10 days down to three.
Recent investments include: two Weinig Powermat 1000 HSK new-generation moulders, and Weinig MillVision Pro 2.0 Software that networks the entire moulding process. The installation of the new Flow Waterjet Pro for rough grinding in the tooling room and Raimann KM and KR Value Rip ripsaw lines that are now paired with Ultimizer's Ulti-Vision color scanner. Timesavers sanders are also recent additions.
Northland Forest Products Inc. was recently awarded the WMIA's Wooden Globe award for Commitment to Excellence through Technology and was featured in the June issue of Wood & Wood Products magazine.
This year's tour also included visits to equipment manufacturers Timesavers and Progressive Systems. Timesavers has been providing sanding machines for finishing and abrasive planning of wood, metal and other media for more than 65 years. Machines include: finish sanders, abrasive planers, combination knife planer/sanders, feed through orbitals, rough lumber abrasive planers, veneer polishers, seal sanders, and moulding sanders.
Progressive Systems manufactures custom production machinery plus refurbishing services. Equipment available includes tenoners, cut-to-size machines, multiple rip machines, door and window sizing equipment, moulder feeders, and custom built machines and systems.
The 2013 WCMA Fall Conference & Plant Tour Event will be held Sept. 15-17 in Canton, OH.
Scenes from the WCMA Plant Tour Event
Have something to say? Share your thoughts with us in the comments below.