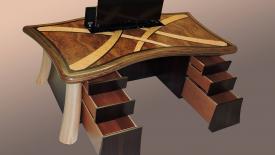 A look at the outstanding craftsmanship of Young Wood Pro's previous winners, finalists, and favorites in a slideshow.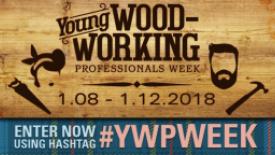 The winner of the competition will be announced at the Woodworking Network booth on Feb. 15 at the Charlotte Convention Center.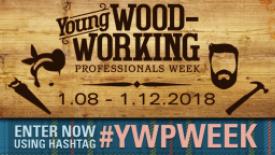 Entries are being accepted for the popular Young Woodworking Professionals competition, which recognizes outstanding projects and the young wood pros that created them. The free competition kicks off Young Woodworking Professionals week, Woodworking Network's salute to woodworkers ages 18-35, which takes place Jan. 8-12.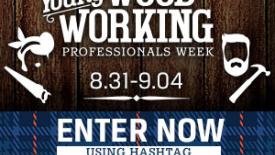 Closets Conference & Expo News
The Young Wood Professionals program was an instant hit last year - possibly because it is so easy to join in: you just post a wood project you've done, using the hashtag #YWPweek. We put finalists on Facebook to narrow the field to 5, and the finalist chosen by the editors wins the Young Wood Professionals award, and gets invited to our Pasadena, CA awards gala in March 2016!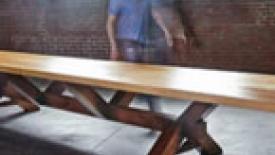 Martin Goebel.of Goebel Furniture wins the 2014 Young Woodworking Professional of the Year award, for a table created from World War II surplus, aircraft-grade Sugar pine, purchased at auction from a 103 year old former Pipe Organ - which re-tooled during WW II for military component production.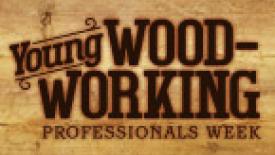 Woodworking Network's featured Young Woodworking Professionals share advice for budding woodworkers in tech schools and the early stages of their careers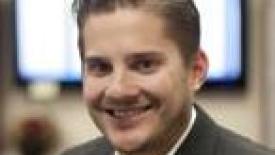 Phil Bowers, of Advanced Cabinet Systems, a plastic laminate casework and store fixture manufacturer in Marion, IN, took on the role of president at the company in 2013.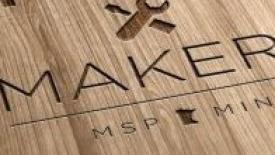 Founded in early 2013, the Northeast Minneapolis makerspace, Nordeast Makers, operates as a membership-based wood shop. For a monthly fee of $200, members gain 24/7 access to a full suite of manufacturing equipment and one-on-one training with shop professionals.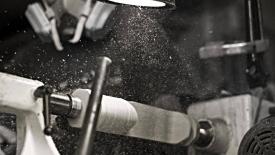 Kyle Toth, custom furniture maker and wood sculptor, owns and operates the company, Wood by Kyle Toth, a business he began in 2011 after Graduating from the North Bennet Street School in Boston, MA.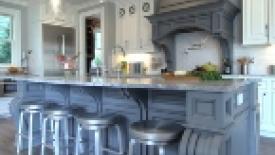 Minnesota woodworker Brian Grabski builds custom kitchens, cabinets, mantelpieces and home theaters. A member of makerspace Nordeast Makers, Grabski says collaboration has been essential throughout his career.