Taylor Guitars Helps Morris Community High Wood Shop
October 24, 2012 | 6:27 pm CDT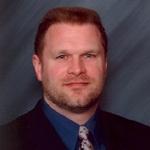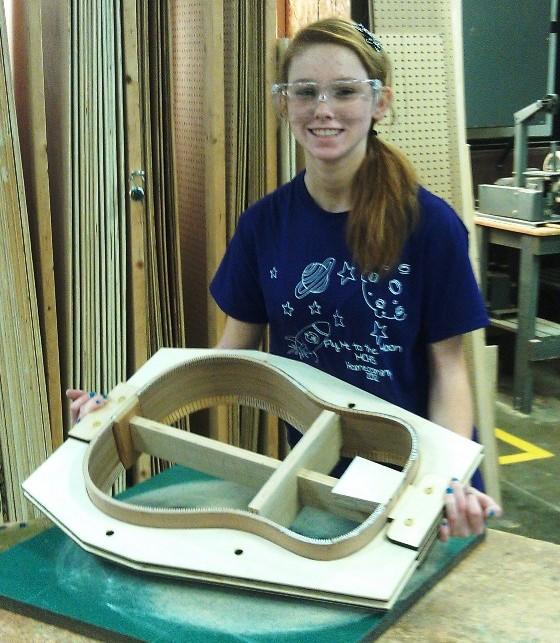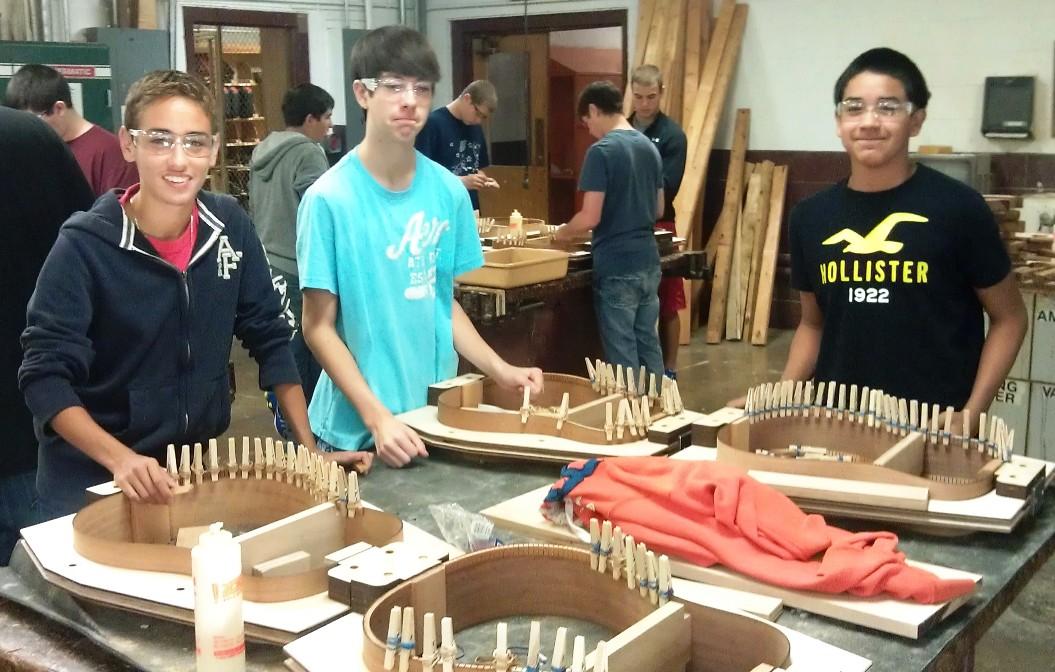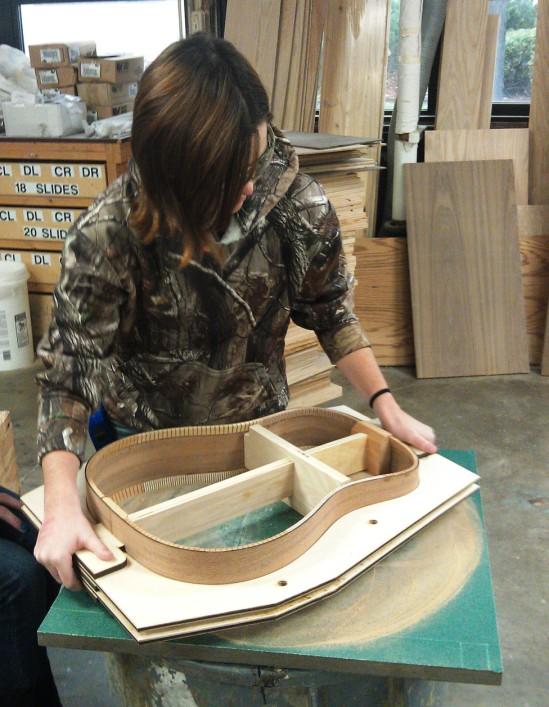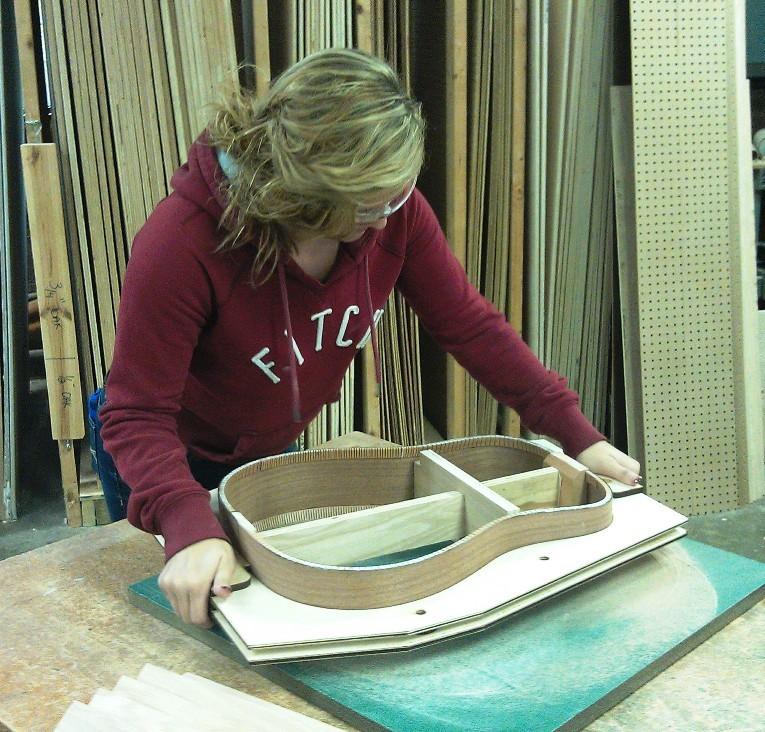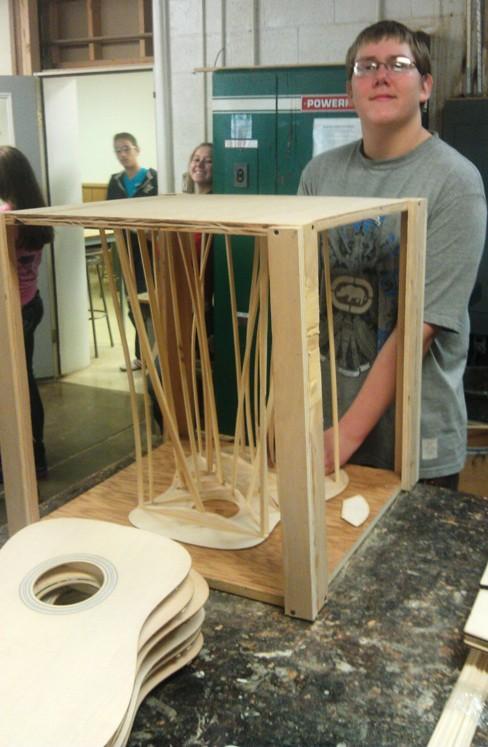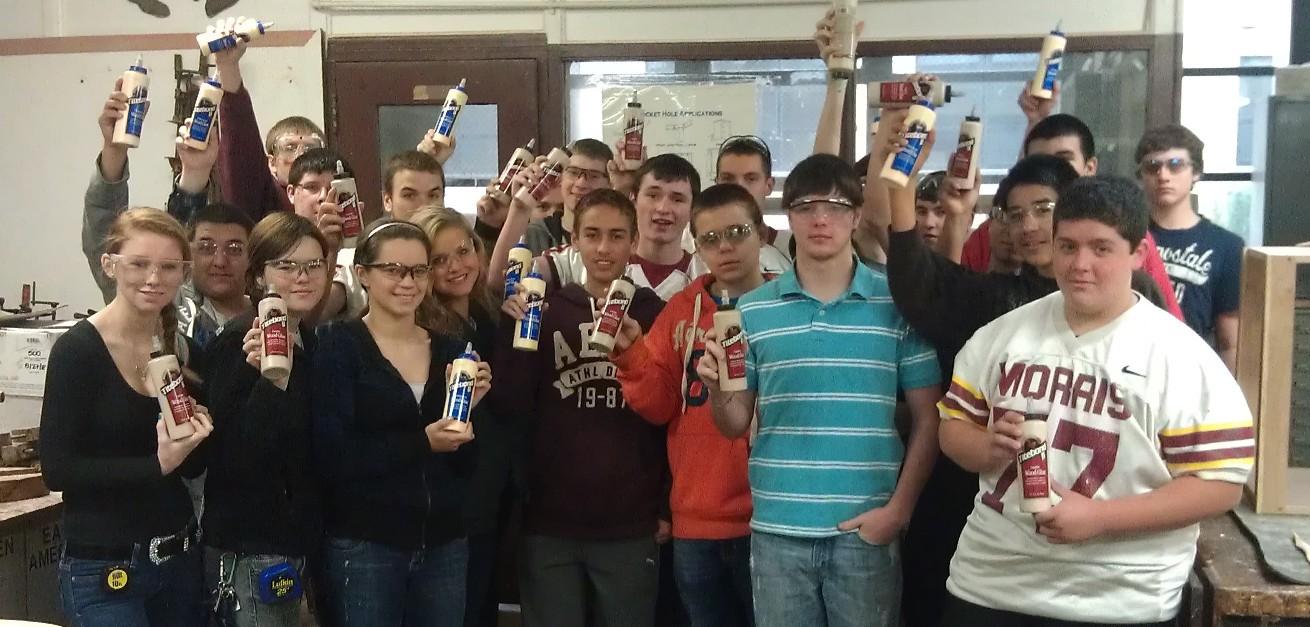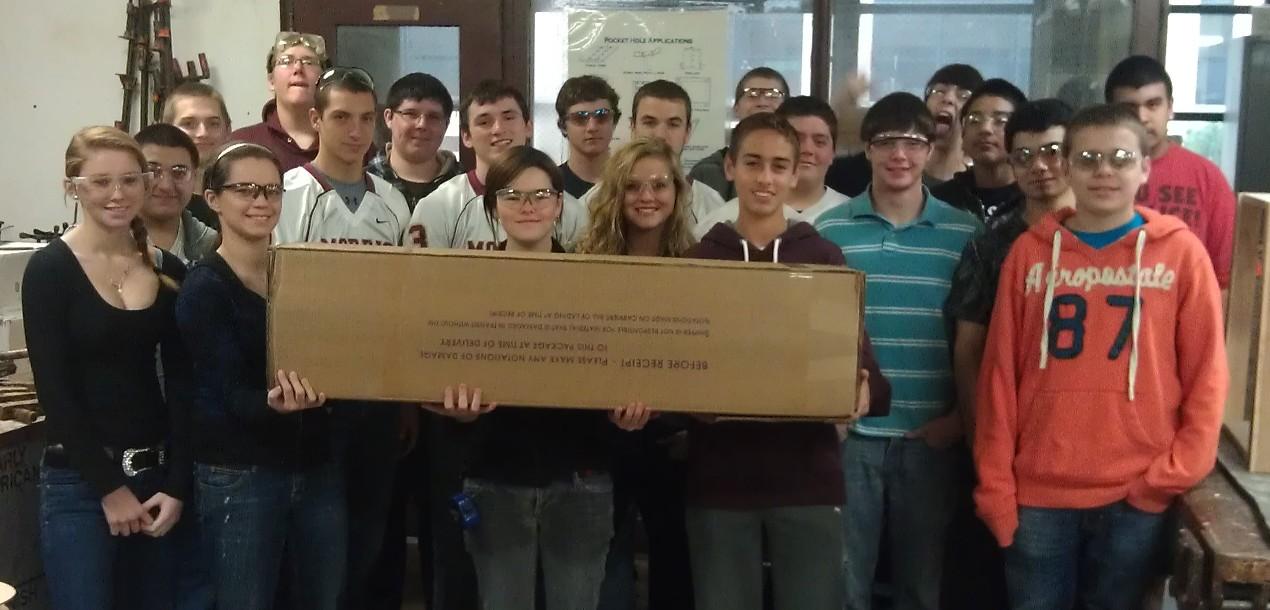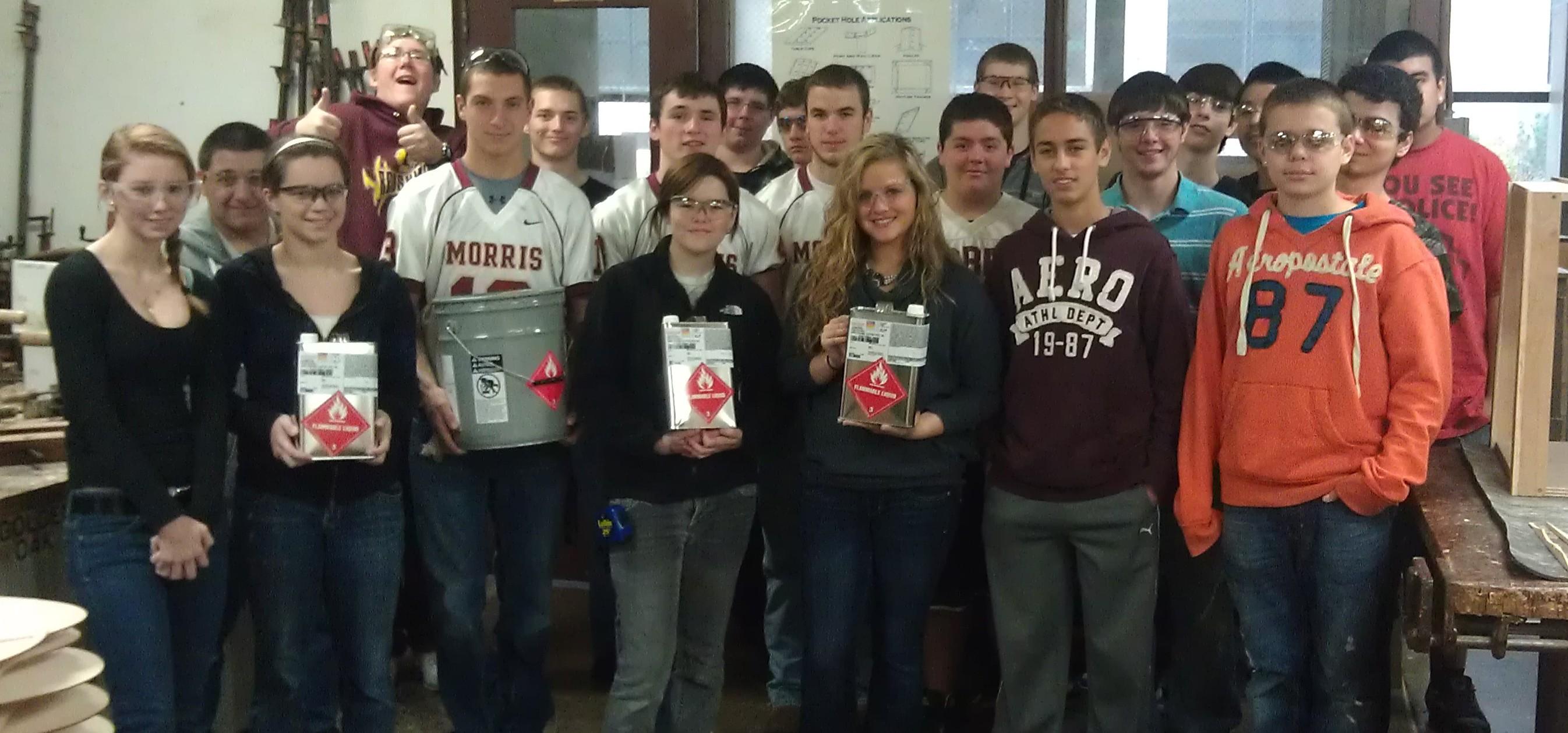 In my work as Industrial Technology Instructor at Morris (IL) Community High School, and National Education Coordinator WoodLINKS USA, I came across a YouTube video (see it below) about Taylor Guitars, El Cajon, CA, and its push for sustainable forestry practices.
Atfer atching it, I contacted Gerry Kowalski, training specialist of Taylor Guitars, about getting the video for my students to watch.
Instead, Gerry invited me to the Taylor Guitars plant to view the manufacturing process.
It was awesome! It was advanced wood manufacturing meets the art world.  Gerry taught me  how to build an acoustic guitar so I could then teach my students.
Taylor donated all of the materials, jigs, and fixtures so each of the students in the program I teach could build a guitar in Wood Technology class. The guitar sides and back are mahogany;  and the top is Sitka spruce. 

Morris is currently looking for industry partners to help us  with the cost of purchasing a CNC router to help teach advanced manufacturing using the guitar and the CNC router as the central part of the process. If you would like to partner with the Morris Community High School's Advanced Manufacturing Program, you can contact me at [email protected] or 217-621-4628.
Get involved and help Morris' students discover the world of wood manufacturing.  

The following industry partners are already helping with the Advanced Manufacturing Project:
Dave Peel of Microvellum donated Advanced Manufacturing Software www.microvellum.com
David Newey of Valspar Wood Coatings for donating the finish www.valsparwood.com
Dean Hogan and Nicholas Bostic of Veneer Tech for donating veneer www.veneertech.com
Greg Weiner of QuickScrews for donating fasteners and fastener tips www.quickscrews.com
Gerry Kowalski for donating the guitar parts and the jigs and fixtures www.taylorguitars.com
Scott Bowen of Franklin International for donating the glue www.franklininternational.com
Tracey Klinedinst of Bosch Power Tool Corporation for donating the router and accessories www.boschtools.com
Wayne Sutter of Woodline USA for donating the cutting tools www.woodline.com 
About WoodLINKS USA
WoodLINKS USA is an industry driven, secondary and post-secondary woodworking partnership program, helping to build and maintain a strong, skilled workforce so that U.S. manufacturers can remain competitive in today's challenging economic environment.
WoodLINKS USA helps provide the wood manufacturing industry with the necessary skilled workers to remain competitive at the entry and middle management levels. WoodLINKS USA helps woodworking industry businesses foster development and expansion of wood production education programs within local and regional secondary and post-secondary educational systems.
Have something to say? Share your thoughts with us in the comments below.