Video: Leg leveling made easy
December 8, 2022 | 12:12 pm CST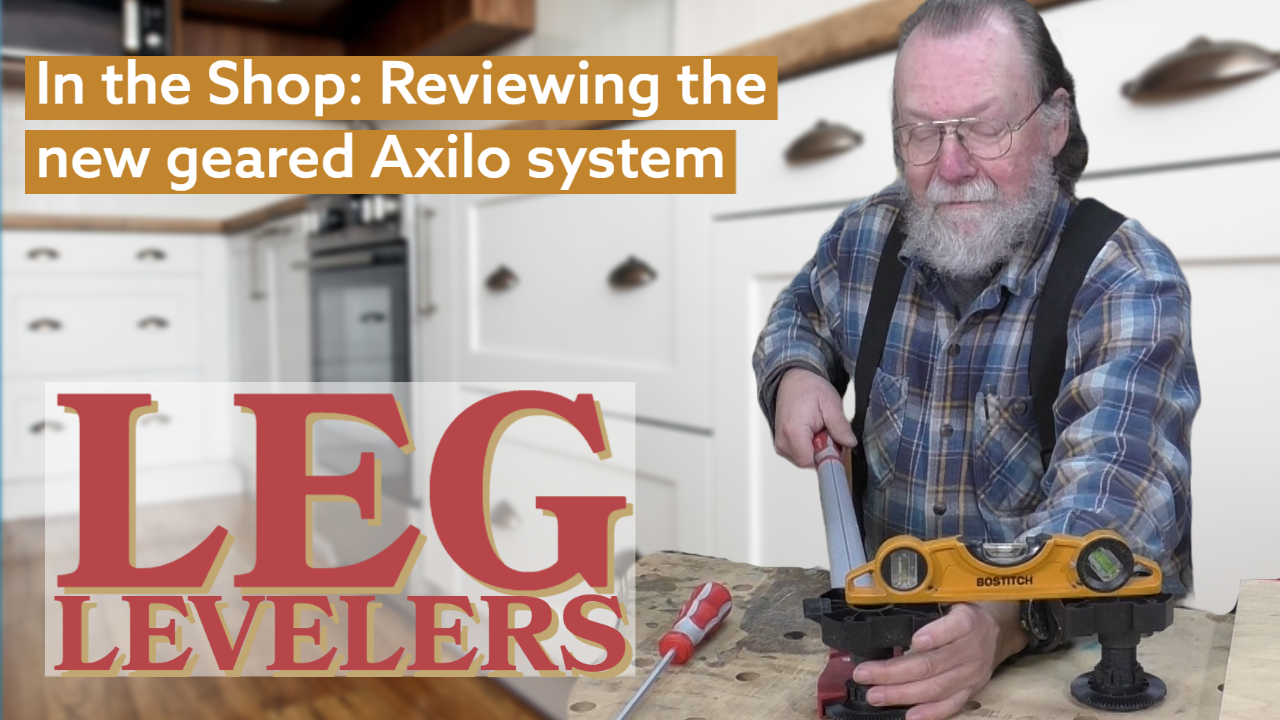 Will Sampson, editorial director for the Woodworking Network, reviewed some new leg levelers for cabinet installation. "Now if you're not already using leg levelers for your cabinets I'm not sure I know what to tell you," said Sampson in his regular In the Shop segment.
"If you really enjoy putting in shims and using extra material and wasting time, I guess that's your business."
Leg levelers allow installers to make precise adjustments to level your cabinets.
But, not all levelers are the same.
In a recent segment, Sampson compared a traditional leveler to the new Axilo system from Hafele that features an "ingenious geared system that mates to a long-reach tool to make leveling quick and easy."
For more information, view the video below, or read his in the Shop column, here.
Have something to say? Share your thoughts with us in the comments below.