HafcoVac Fly By at AWFS: Free Drone With Vacuum Purchase
July 24, 2015 | 3:30 pm CDT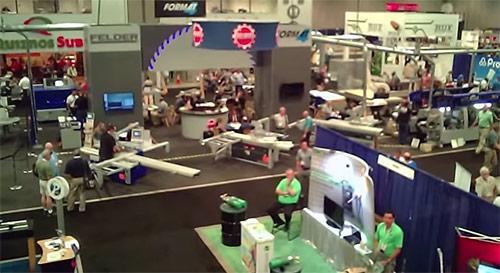 HafcoVac generated a cool aerial view of the action at the AWFS Fair 2015 woodworking show, with a drone-mounted cam beaming show footage back to their Booth #8847. It ties in to their show promotion: purchase a heavy duty compressed air industrial vacuum cleaner from their booth (#8847)  and get  a free quad-copter (a flying unmanned aerial vehicle, or drone).
Showcasing one of the practical uses for a drone and having a little fun, HafcoVac sent the quad-copter for a spin above its booth, providing some great shots of the surrounding exhibitors and crowd at the show.
Have something to say? Share your thoughts with us in the comments below.