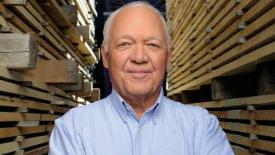 ATHENS, W. Va. - Vaughan-Bassett Furniture Chairman John Bassett III will speak 2 pm November 14 at Concord University in West Virginia.
Bassett is the grandson of one of Vaughan-Bassett's founders. He will speak about the challenges of keeping his business in the United States and the impact that has had.
Under Bassett's leadership, the company became the largest domestic producer of wood adult bedroom furniture. Bassett is recognized for his leadership role in the fight against low-cost imports and outsourcing.