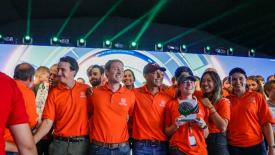 Virginia Tech's FutureHAUS Dubai team took home first prize in the 2018 Solar Decathlon Middle East.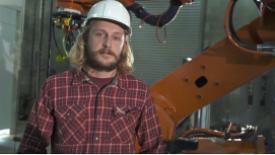 FutureHAUS, Virginia Tech's home interiors manufacturing and design project, discovered a profound shift in what consumers want in homes, and how they are made, charting a path of modular room manufacture.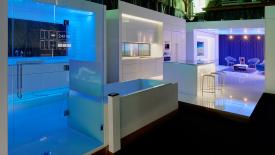 High-tech gadgetry, modular "cartridge" construction, transformable rooms, and sleek design converge in Virginia Tech's FutureHAUS, a concept home of the future.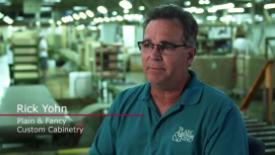 Virginia Tech's FutureHAUS 'Kitchen of the Future' created a buzz at KBIS 2015 in Las Vegas. Like the kitchen, a 'Living Room of the Future' is designed to be manufactured as a 'cartridge,' ready to drop into homes. Rick Yohn, Plain & Fancy Custom Cabinetry, assisted in the first phases. A complete, full-scale house is the long term goal.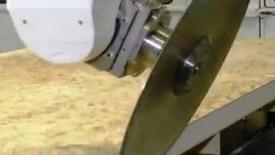 A cartridge kitchen design that lends itself to automated manufacturing is CNC-friendly. Virginia Tech Center for Design Research FutureHAUS project explores integration of technology with architecture for industrialized home production.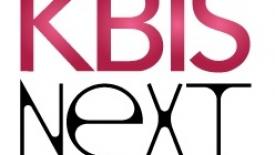 The 2015 Kitchen & Bath Industry Show will expand KBISNeXT, showing modern and international perspectives on kitchen cabinetry and bathroom vanities at the annual exhibition January 20-22.