CAD/CAM helps retail display maker showcase custom prowess
July 27, 2021 | 11:29 am CDT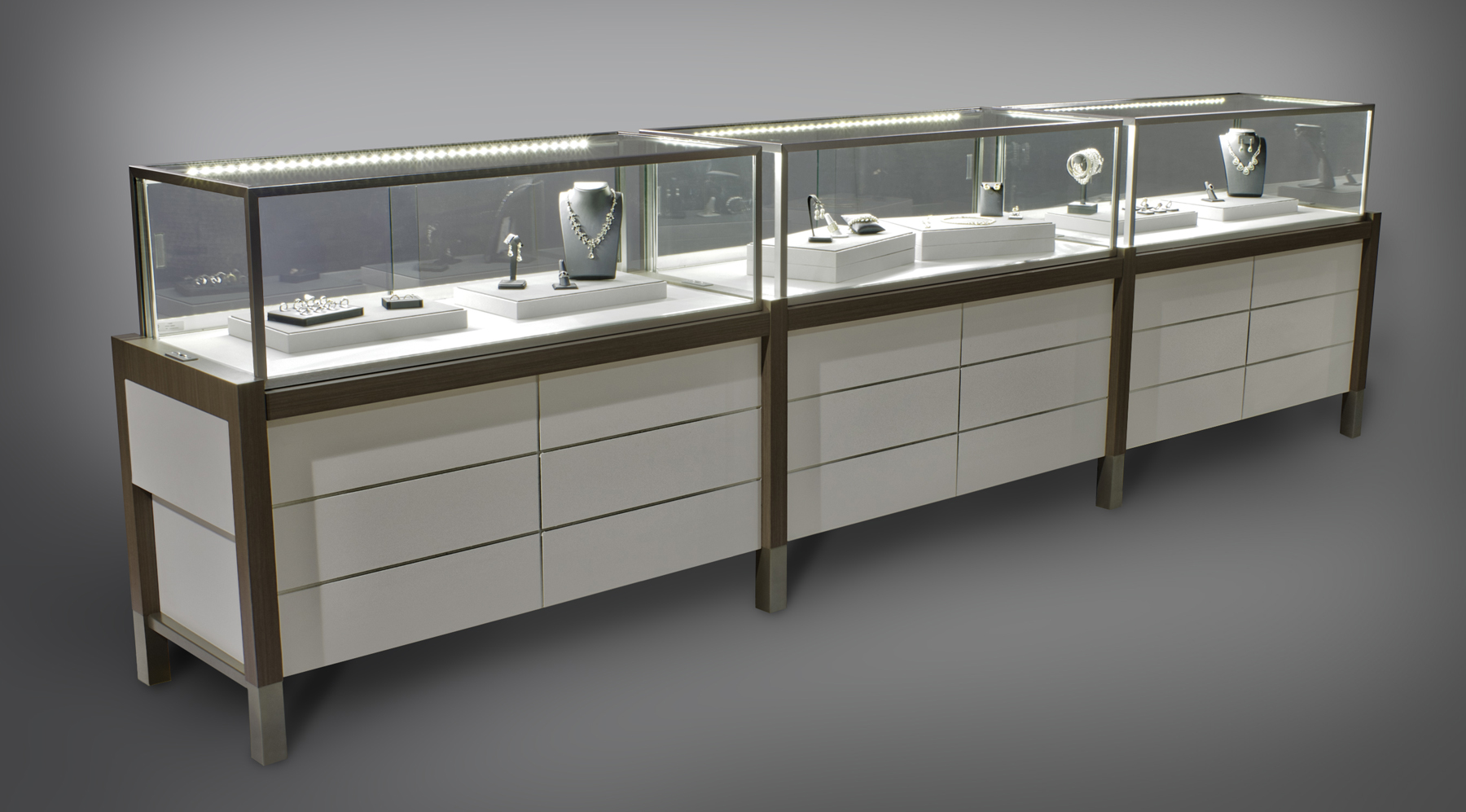 Jahabow, LLC, has seen massive growth since it was founded in 1973 as a family-owned business. Now a national leader in manufacturing commercial grade retail display cases, Jahabow serves companies such as Walmart, Kay Jewelers, and Academy Sports. How is it able to service such a diverse group of retailers? The company can custom design and manufacture precisely what the customer needs and deliver it on time.
Based in Owensville, Missouri, Jahabow employs more than 150 people. Its headquarters campus consists of four buildings, totaling almost 250,000 square feet, that house Millwork production, a glass showcase modular production and assembly building, and two storage warehouses. The Millwork building is where Jahabow's CNC machining takes place with five Weeke (Homag) pod-based routers for woodworking and a Haas VF3 mill for machining steel and other metals.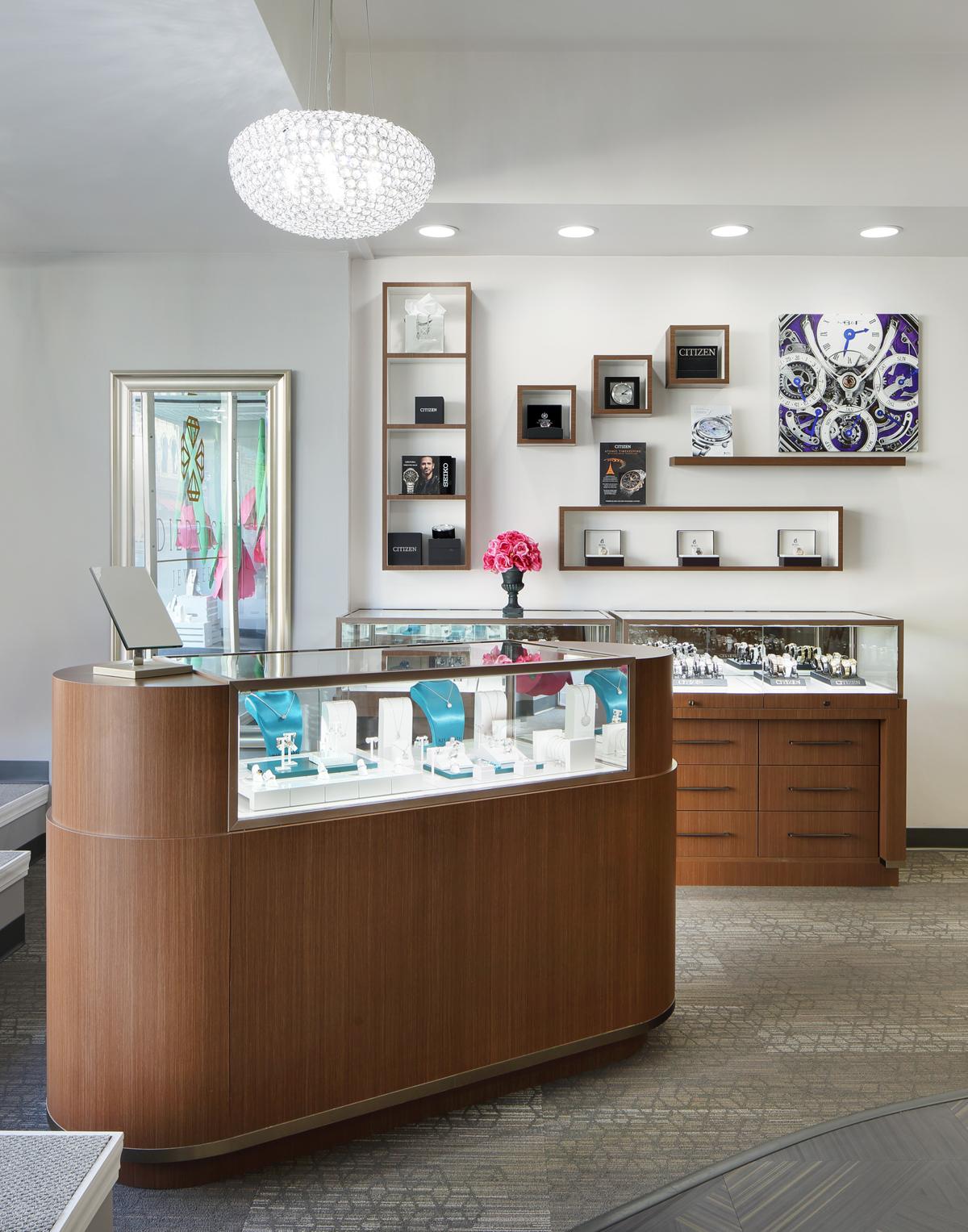 The parts that pass through the shop are all diverse — the smallest might be 3-inches wide by 4-inches long, while the largest might be 4-feet wide by 10-feet long. The average glass showcase modular is equipped with a base deck machined from MDF, particleboard, or plywood. The glass modular box uses a proprietary extrusion. Nearly all the displays produced consist of parts that are machined to fit with the millwork, as are any small fastening parts.
"There is a lot of variety in what we make here, and the majority of it goes through some type of programming," said Design Engineer Manager Bryan Westhoff, who leads the engineering department of five programmers. To illustrate the volume of parts Jahabow produces annually, if all the display cases were placed end-to-end, they would span almost 5 miles. That is a lot of programming.
When Westhoff joined Jahabow, the company primarily manufactured pre-designed, standard parts. These days, it specializes in custom work. "Customers nowadays want something appealing to the eye, something that can draw a person into their store. To do that, it requires a lot of intense design work on our end," he explained.
Using CAD/CAM to create unusual projects
Westhoff recalled a recent project that a customer presented to him for one crucial reason — no other manufacturer had ever done it before, and it knew Jahabow could. "One of the last ones we did here lately was a huge wall covered in rubber cork of different colors and shapes. A lot of CNC work was involved in figuring out how to build it in such a way that everything married up well and looked seamless," Westhoff said. The wall, which was covered in bizarre shapes of all different radii, was too large to machine as one part but still had to look like one complete piece. At 6-feet-high x 32-feet long. the wall was built in nine sections and assembled in-store to be used as a pegboard to hold shoes.

Through trial and error, it took the engineering team a couple of weeks to figure out how to machine it. The company utilized Mastercam 2021 Router CAD/CAM software and Mastercam for Solidworks for the project.
         
The combination of the two programs allowed programmers to take advantage of the modeling, assembly, and drawing features of Solidworks then program associative toolpaths within that same environment. "With the weird design this wall had, given those curves and everything else, it would have been impossible to program it without this software," said Westhoff.
One of the stickiest problems with the project involved leaving just enough rubber around the interlocking sections so that everything looked seamless when assembled. The engineering team designed the entire wall in Solidworks then programmed corresponding toolpaths using the CAM features. "Since it was Mastercam and Solidworks, it was easy to just bring it over, click our planes, and start our contours. We were able to pull it straight into Mastercam," continued Westhoff. "Filling that void was tricky, but with the software we were able to do our offset and get the wall looking perfect."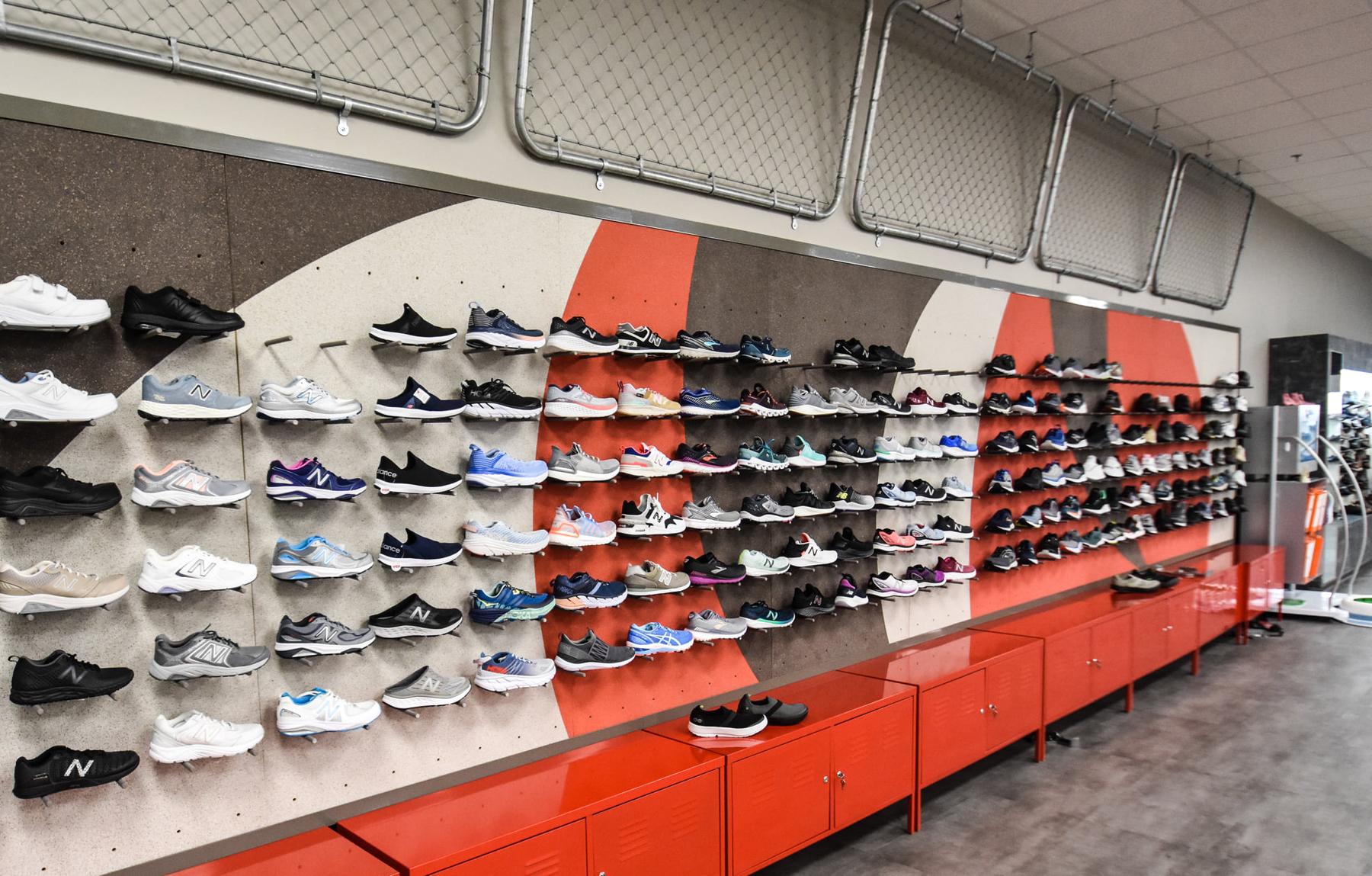 Once the wall was designed, the team was confronted with a new problem — the brittleness of the rubber from which the wall was machined. "With the rubber, you can't just start on one end and come through to finish on the other end, because it'll tear that final end apart," explained Westhoff. The engineers decided to have a right-hand tool start on one end while a left-hand tool cut on the other so that they would meet in the middle.
Even so, there was no room for error. Westhoff needed a guarantee that his code was going to run without ripping his stock. That is where simulation came into play. He added, "One of the great things about Mastercam is the verification program. We can actually verify that it was going to do what we wanted it to do and see the toolpaths before we even started cutting any chips." By running Mastercam's Verify and Backplot functions, Westhoff said he and his team could tell at a glance if something wasn't right. The Verify screen simulates every step during machining and highlights potential gouges and collisions before they occur.
The software combination has revolutionized the way Jahabow manufactures. Westhoff recalled when he first started with the company about a decade ago, the entire engineering department depended on 2D drawings for its parts, modeled in Solidworks and then pulled into a different CAM software. "It was so time intensive and laborious that it was practically hand-writing the code. Something was constantly going wrong — a decimal in the wrong place, incorrect adjustments, missing features like end bores," he said. "Now with Mastercam for Solidworks, you're going to be accurate. I can sit there and click on a whole arc or click on a groove, and I know it's going to be the in the location I want it to be in."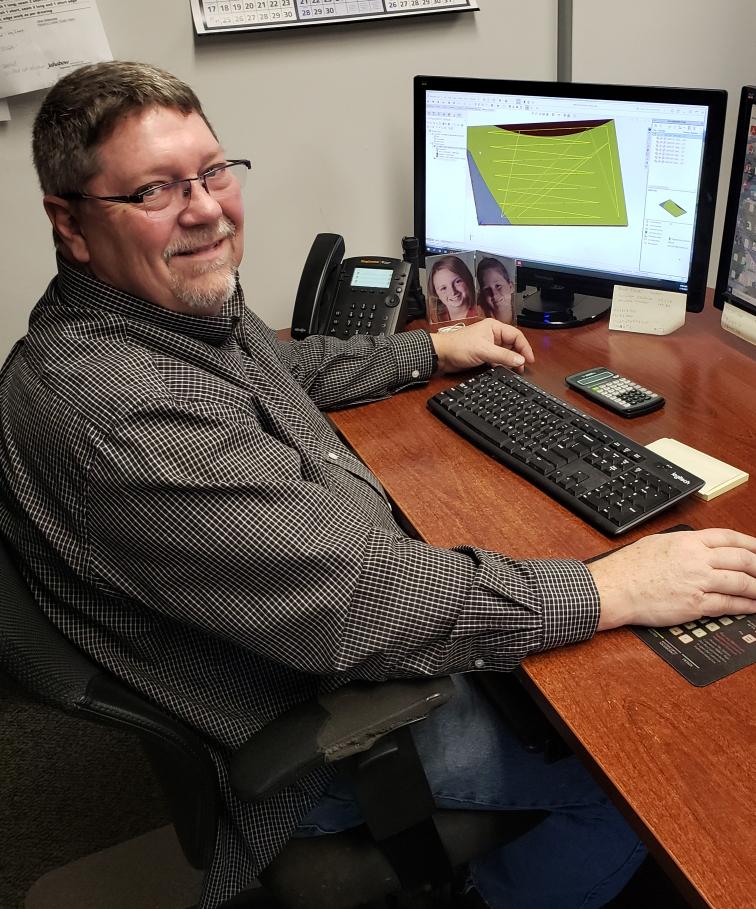 Jahabow has even gone so far as to automate part of its quality assurance through Solidworks in-process inspection software. That quality guarantee translates directly into time savings, the company says, as programmers don't waste time navigating confusing programming interfaces, dealing with crashes, or checking parts for accuracy.
Jahabow works with Mastercam Reseller QTE Manufacturing Solutions in St. Charles, Missouri, and Technical Expert Mark Clark for time-saving techniques. Westhoff noted Clark recently showed how to tweak previously created models to design entirely new parts. For example, Westhoff said, he might have a part already designed with a series of holes drilled in an arcing pattern and want to create a similar part with a different hole pattern. Now with his current setup, he doesn't have to create the part from scratch in Solidworks and redo the drilling math in Mastercam. He can instead pull up the old file, direct his CAM software to recalculate the arc of the holes and be done.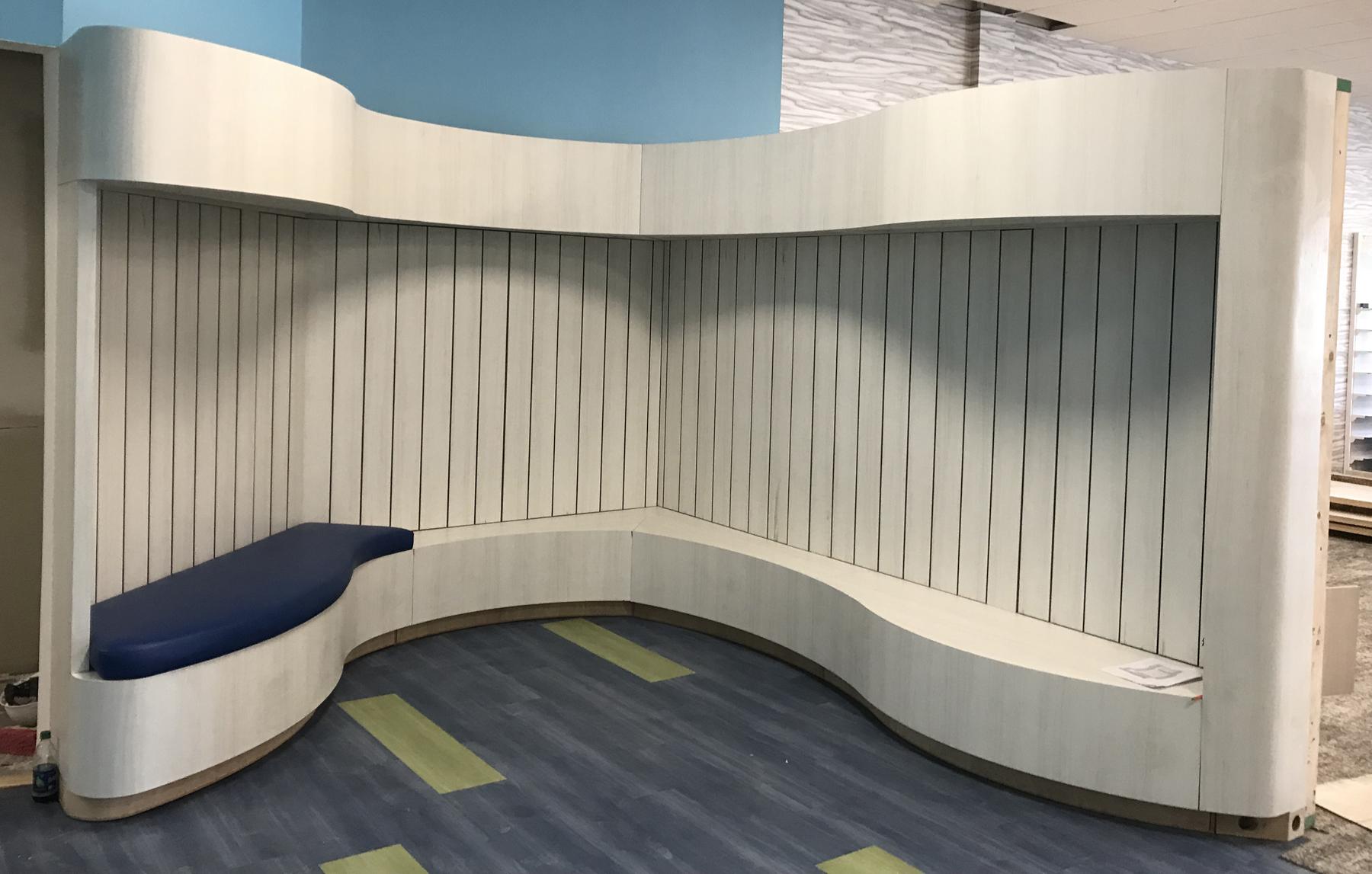 "It might not sound like much, but when you're trying to meet customers' requests to deliver parts by a certain date, every second counts," said Westhoff. For a shop that is producing over a hundred parts a day, all with different programs, those time savings add up.
Westhoff claims that the switch has saved his team a third of its engineering time. When customers expect a maximum of four to six weeks from design to shipment – and are more than happy to take their business elsewhere if that expectation cannot be met – that extra time means money.
Have something to say? Share your thoughts with us in the comments below.