Teaching Wood Students Success at Fox Valley Tech
January 24, 2014 | 10:41 am CST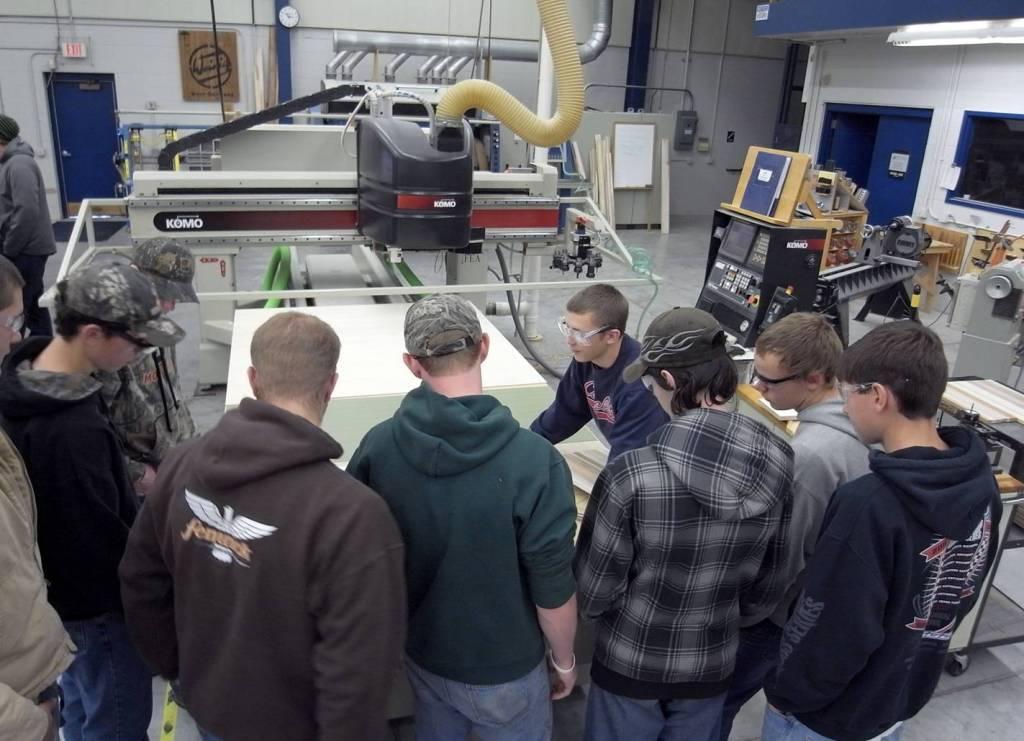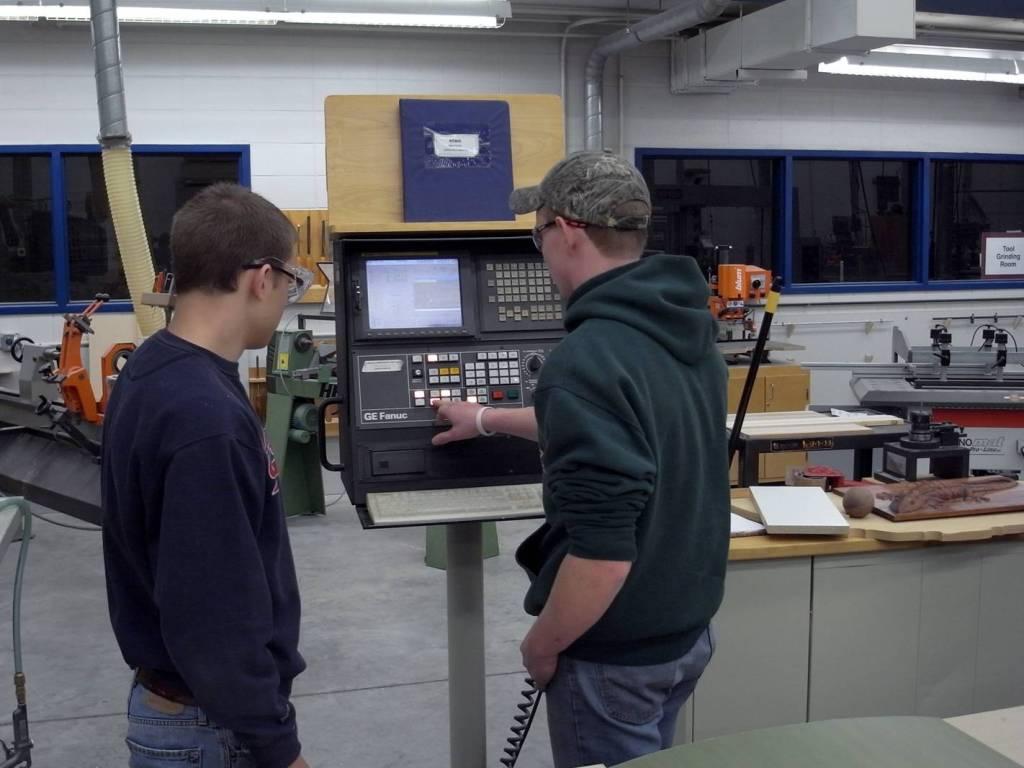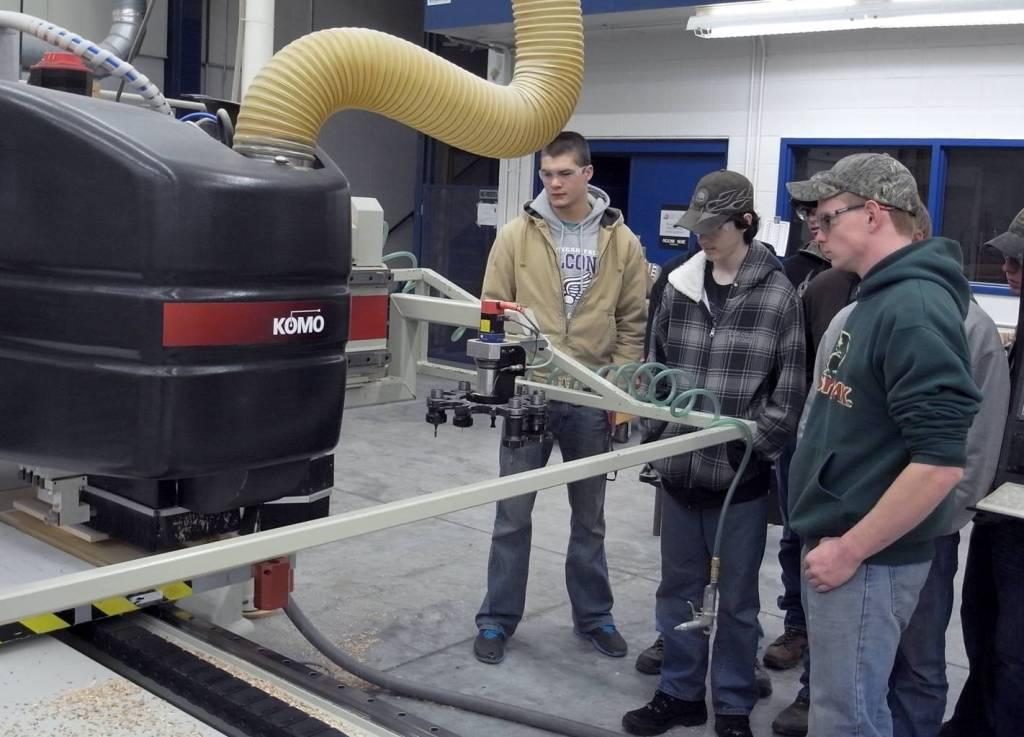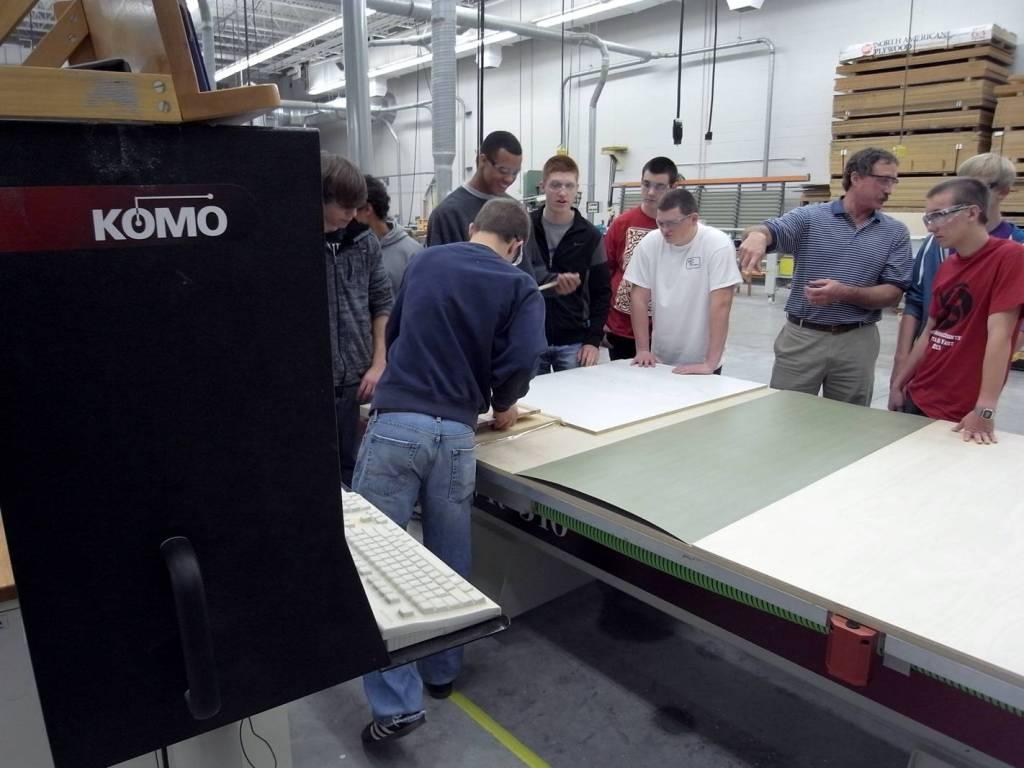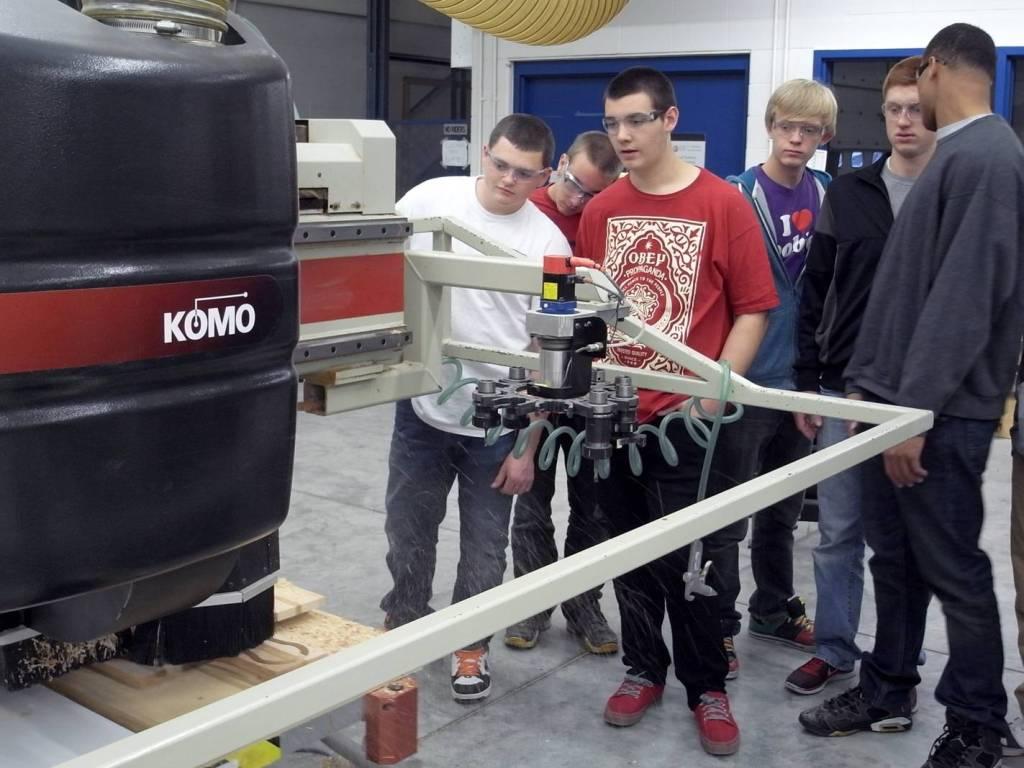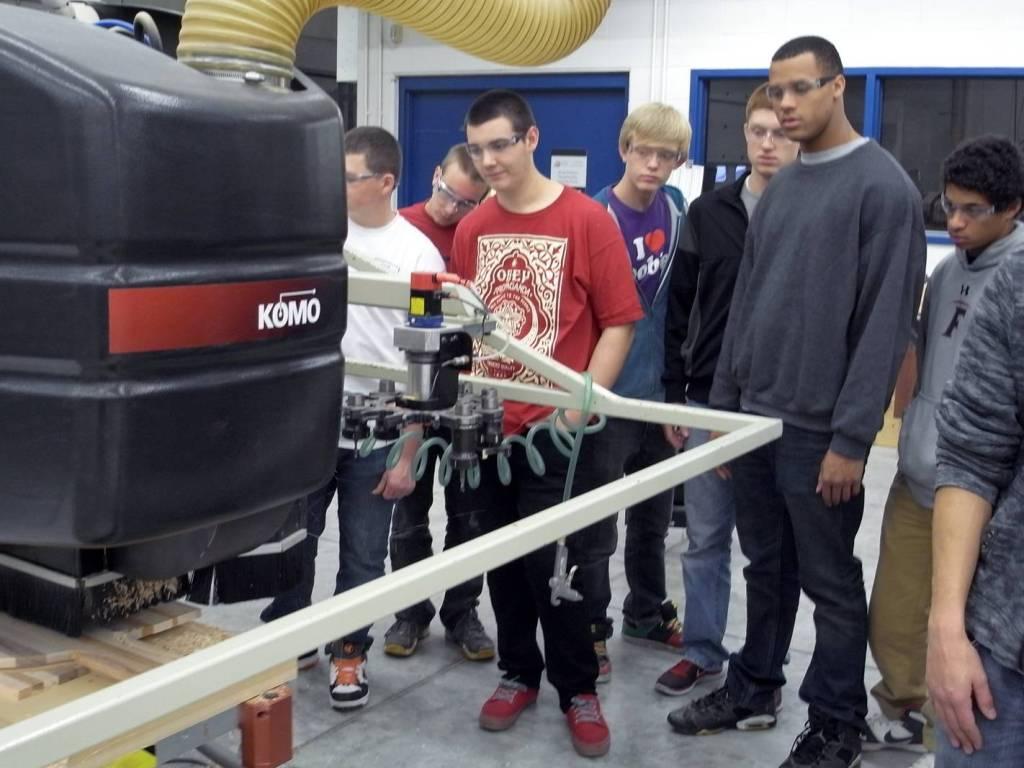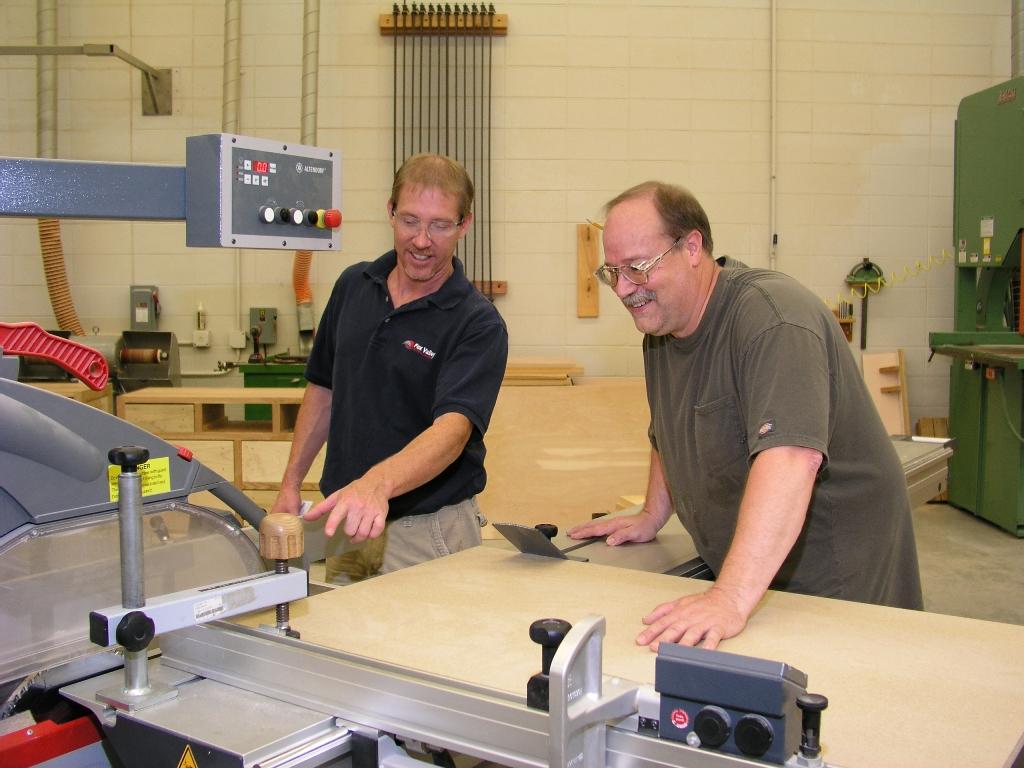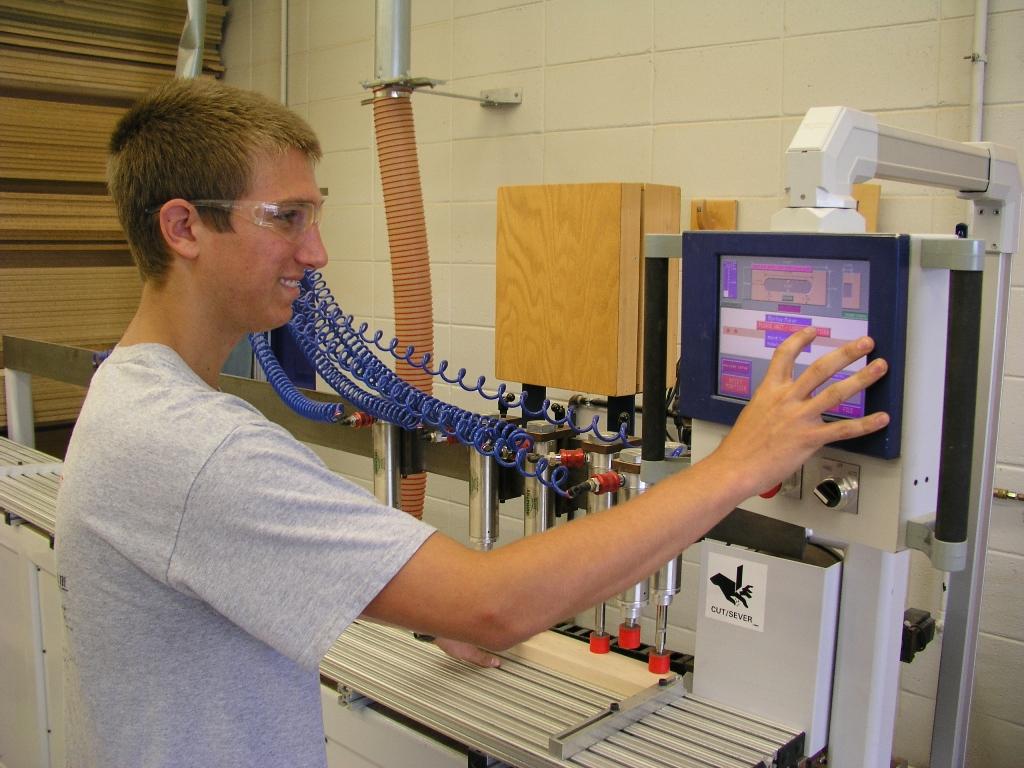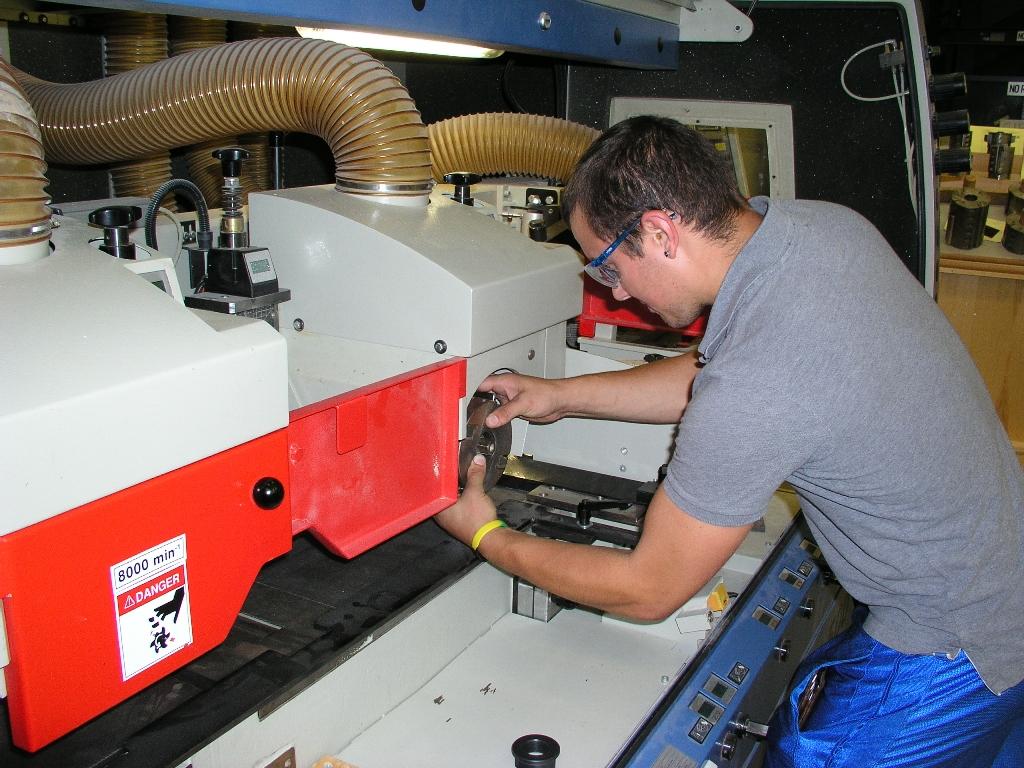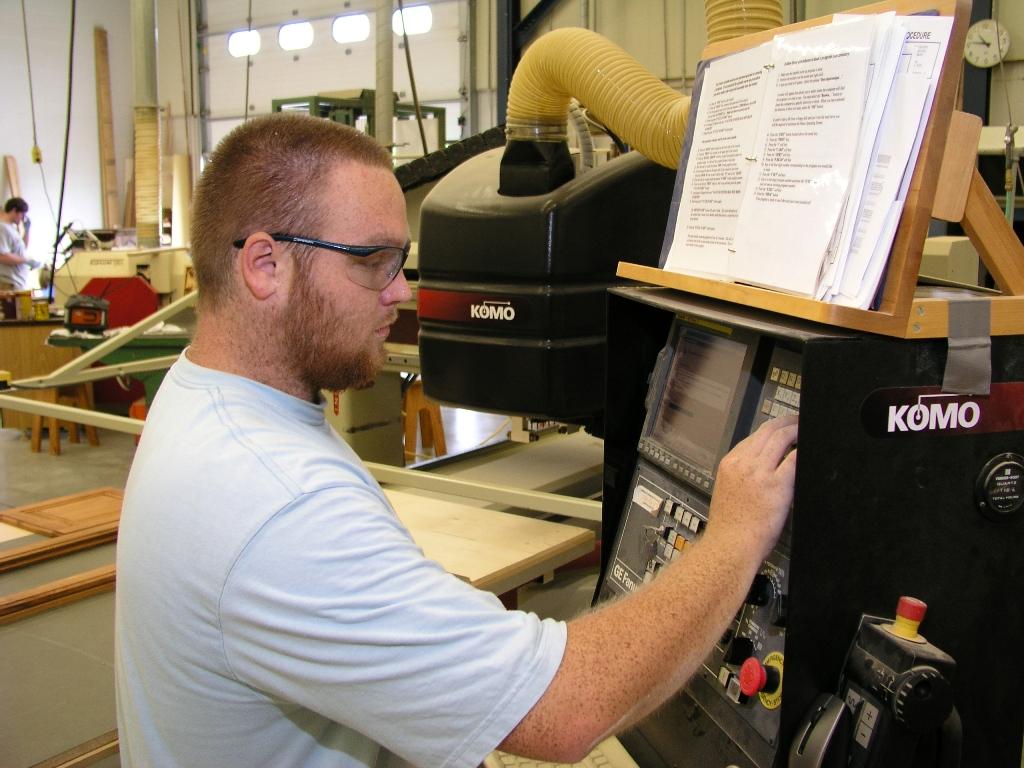 With each lesson in the Wood Manufacturing Technology program at Fox Valley Technical College, students routinely pull out calipers to check their work.
The goal: "To develop their sense of precision," says instructor Mark Lorge. And paired with the students' broad understanding of secondary wood processing, it creates a well-rounded knowledge base, which Lorge says is essential for a career in the industry.
An alumnus of the program, Lorge graduated in 1983 and went on to work with production and millwork companies such as Morgan Products Ltd., Elipticon Wood Products and Valley Planing Mill. Last year, Lorge celebrated his 20th year of instruction at Fox Valley Technical College.
Associate instructor Glenn Koerner leads the program with Lorge. Also a graduate, Koerner returned to Fox Valley Tech after more than 14,000 hours of industry experience.
The Wood Manufacturing Technology program is housed at Fox Valley Tech's S.J. Spanbauer Center in Oshkosh, WI. There, Lorge and Koerner work with approximately 20 students each year, guiding them through five nine-week units of instruction.
"Some students come in with no prior understanding," Lorge says. During the first nine weeks, they are introduced to the groundwork of every project — planning. They learn to read blueprints, prepare a parts list and production estimate. They also learn basic machining and wood identification.
The second block further develops students' understanding of material, terminology, tooling and processes. They are introduced to an advanced level of setup and operation on woodworking machines, and demonstrate their psychomotor and cognitive competency of the process through a series of operation exercises.
It is during the third block that students become familiar with basic cabinetmaking processes. They design doors and drawers, build jigs and fixtures, and process materials to create laminate countertops. Cabinets completed in the program have been donated to Habitat for Humanity.
Advanced Skills
After approximately 36 weeks, students learn the principles of veneering, advanced machine joinery and CNC routing.
Through a partnership with Komo Machinery, the Wood Manufacturing Technology program has been provided with a VR510 Mach 1 S router, software for 21 seats and upgrades of RouterCIM and two seats of AutoNEST applications to operate the machinery.
"Most students embrace the CNC technology with enthusiasm," Lorge says. By writing G-code, programming the router, setting tools, developing multiple tool programs and creating a gasketed fixture, students gain an understanding of the machine and its capabilities.
With these skills, the hiring rate for students is currently at 100 percent, Lorge says; over the past five years, the program has witnessed a 94 percent employment rate for graduates.
"A company needs employees who possess technical ability and a good work ethic — good training is one of the keys to success," says Len Riebau, owner of Wisconsin-based WDL, and a member of the Fox Valley Tech advisory board. Industry feedback also has helped the program stay successful and relevant to today's needs, he adds.
Currently, Lorge and Koerner are in the process of revising the curriculum for web-based delivery and to require tablet access for each student by August 2014. The two also are working with high schools on a curriculum with transferable credit to Fox Valley Tech, and to develop a basic-skills certificate program for students who cannot commit to the year-long program.
Under Lorge's and Koerner's direction, Fox Valley Technical College's Wood Manufacturing Technology program already has received notice for its efforts. Not only is the school a past recipient of the "Educator of the Year Award" by the Woodworking Machinery Industry Association, but its students frequently receive awards from the Association of Woodworking and Furniture Suppliers.
* The above text is an excerpt from the story, "How CNC Wood Production Training Is Done at Fox Valley Tech," originally published on 1-1-14.
Have something to say? Share your thoughts with us in the comments below.