Leedo Cabinetry Grows 30% in Multifamily Market
January 27, 2014 | 9:41 am CST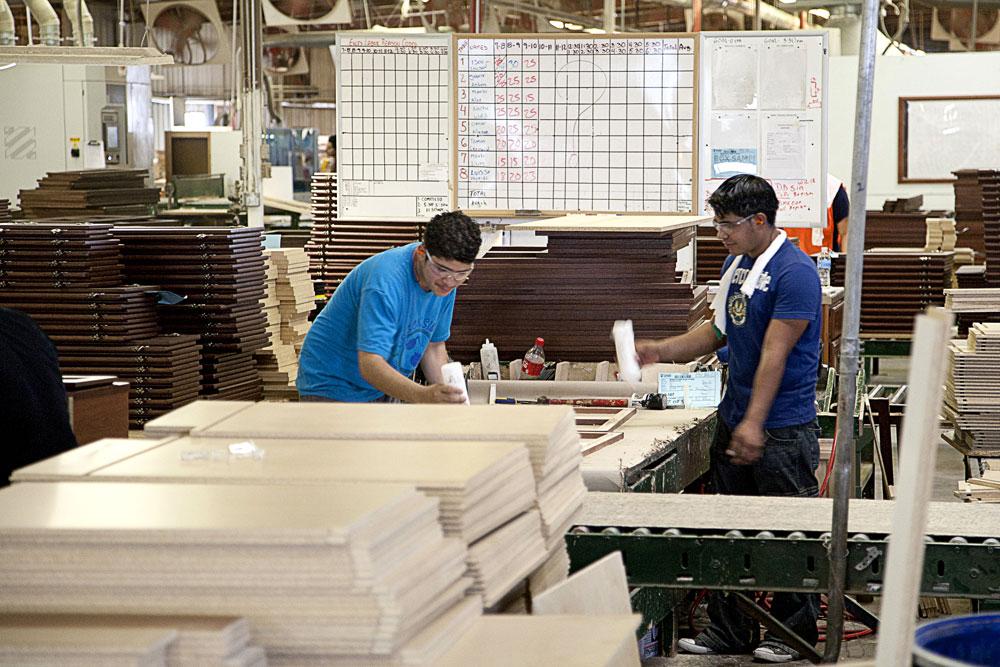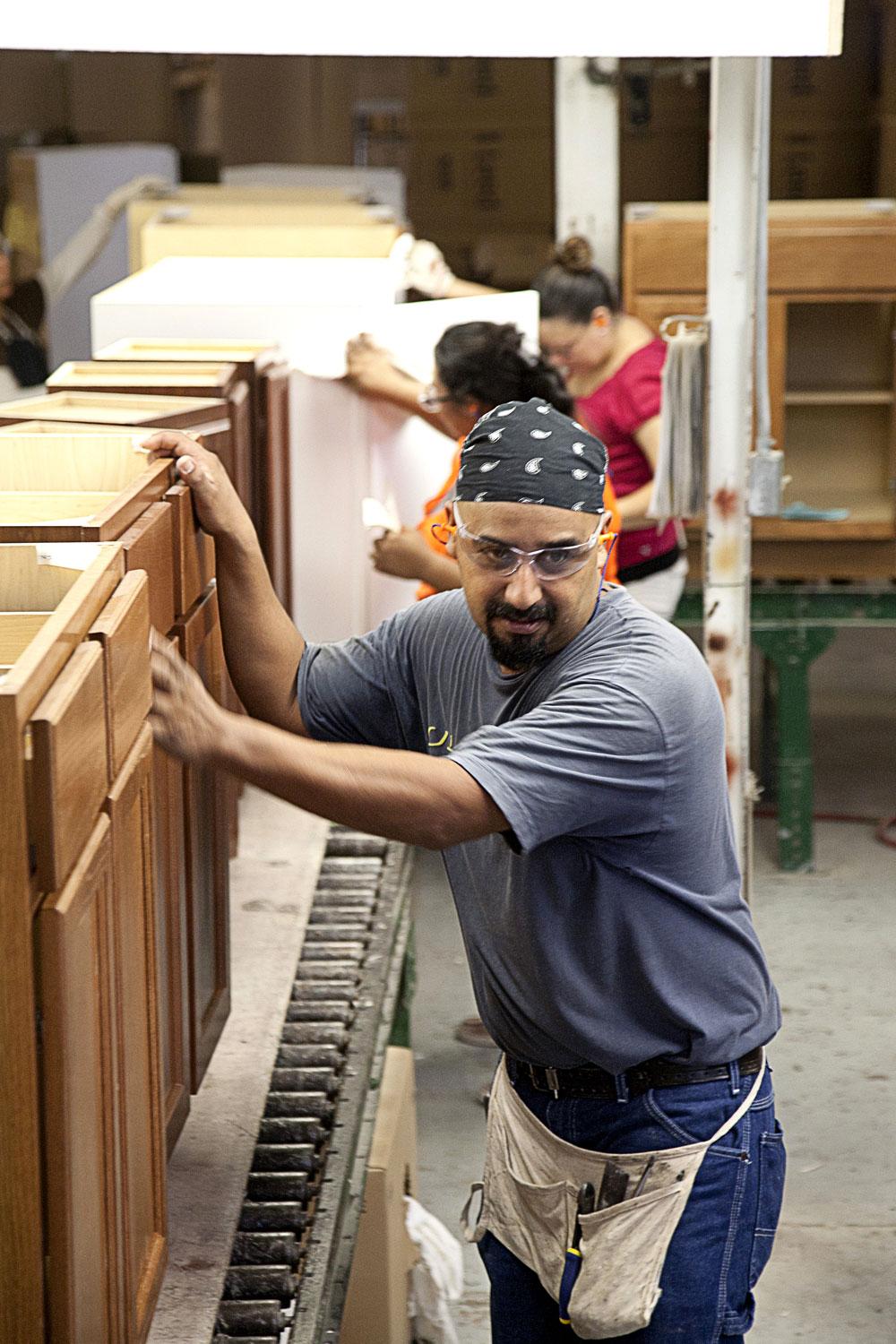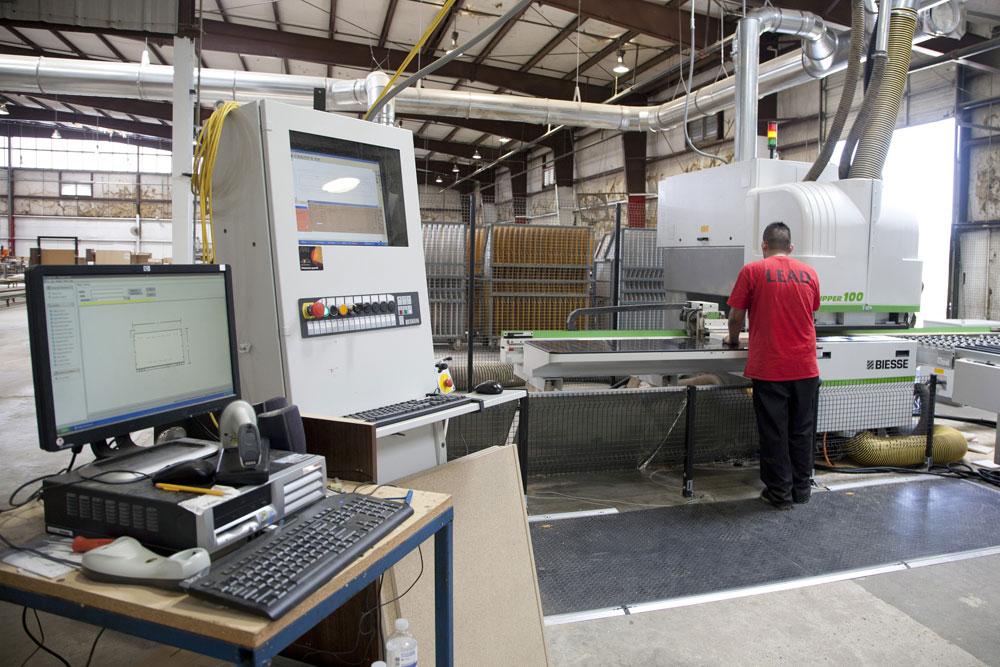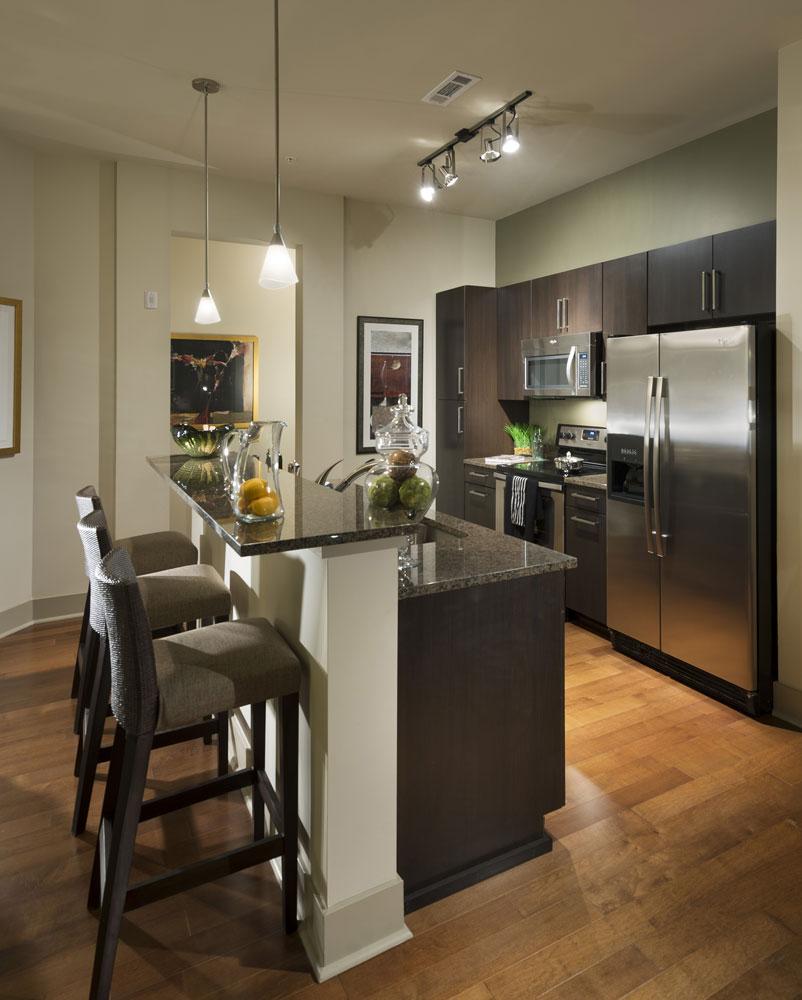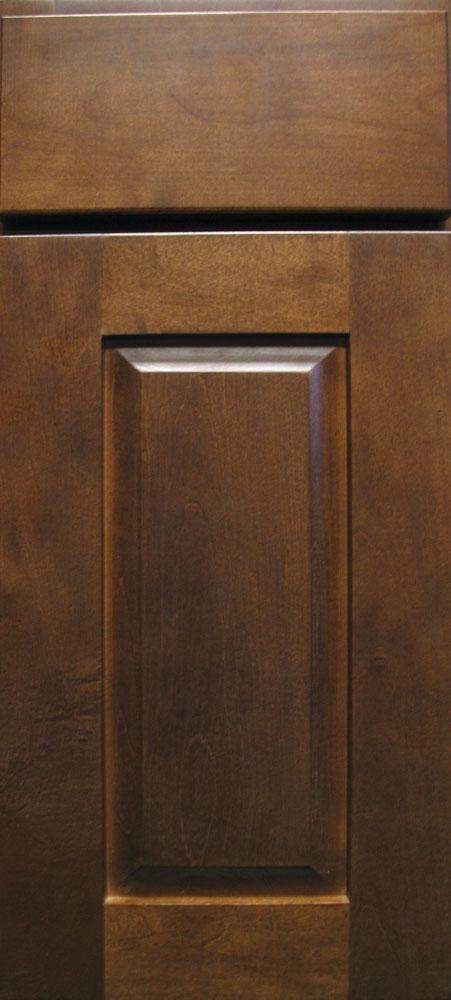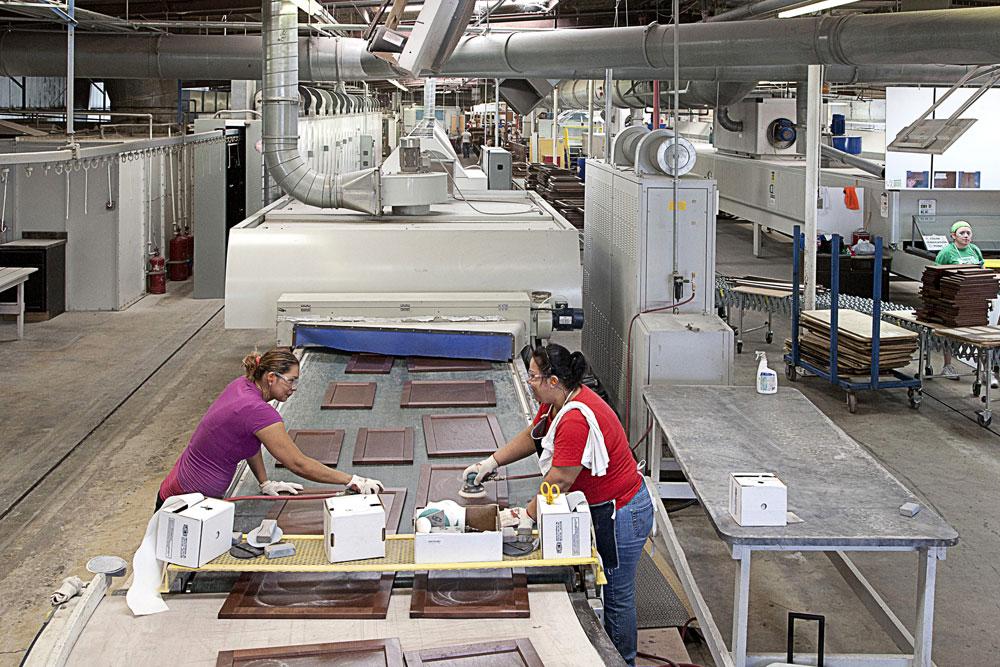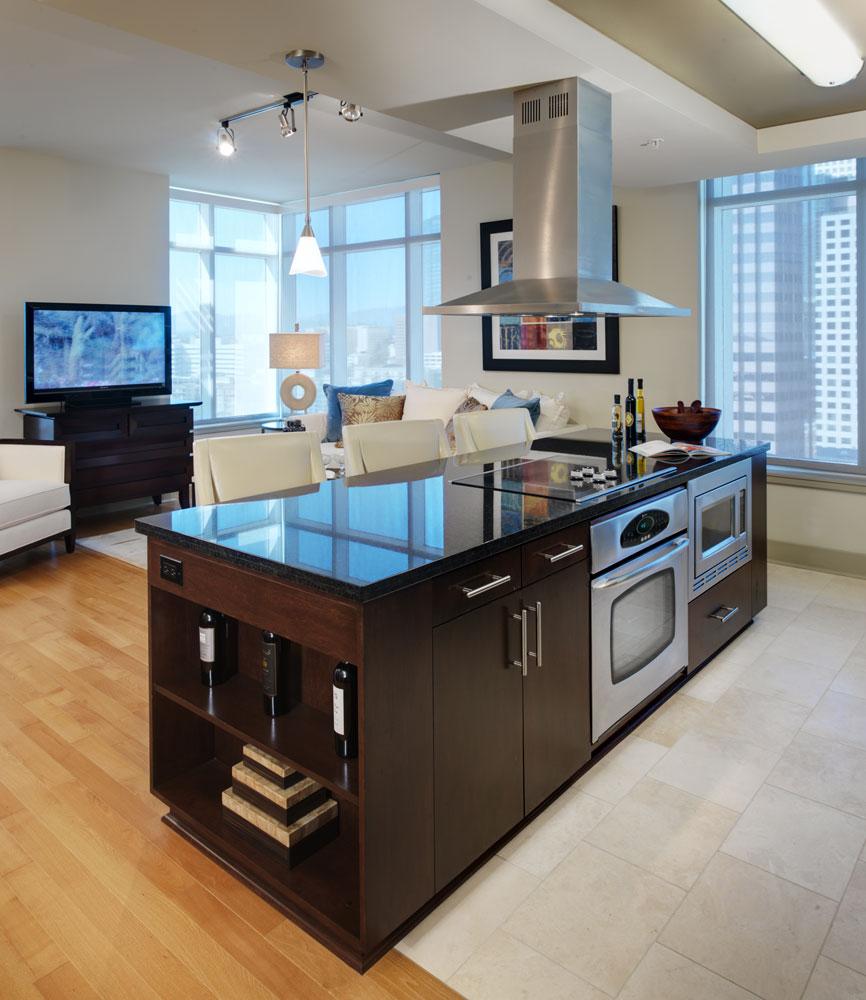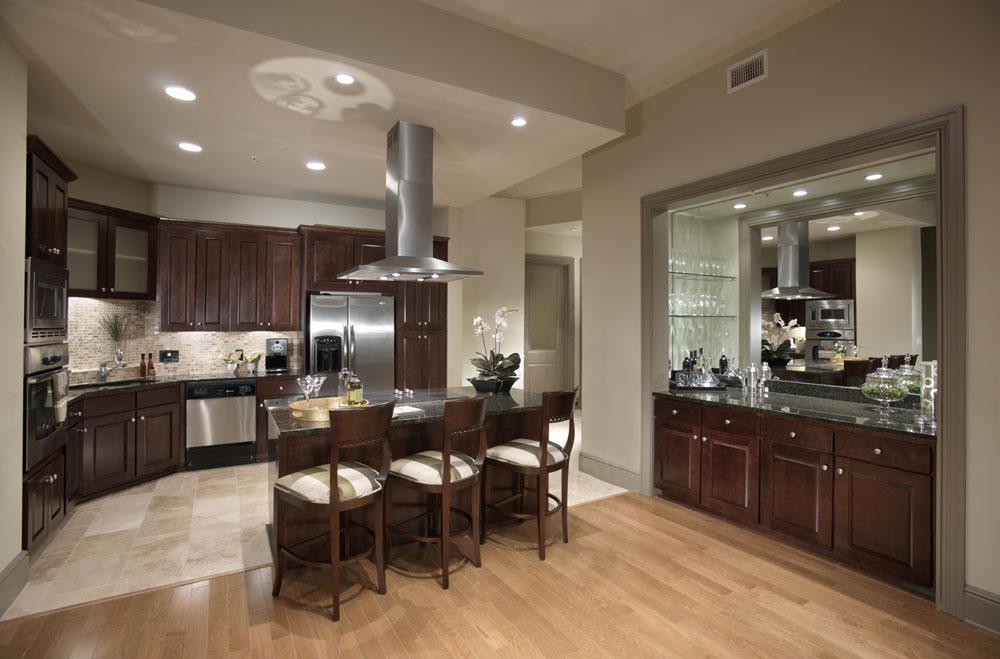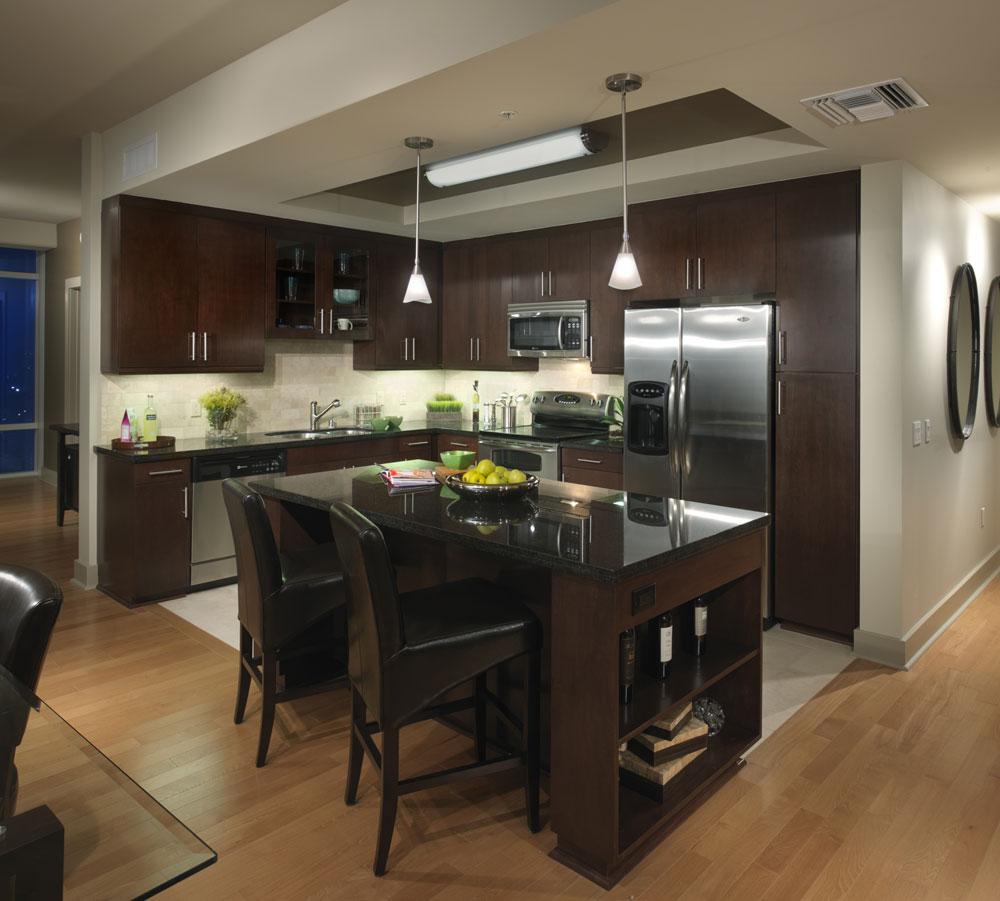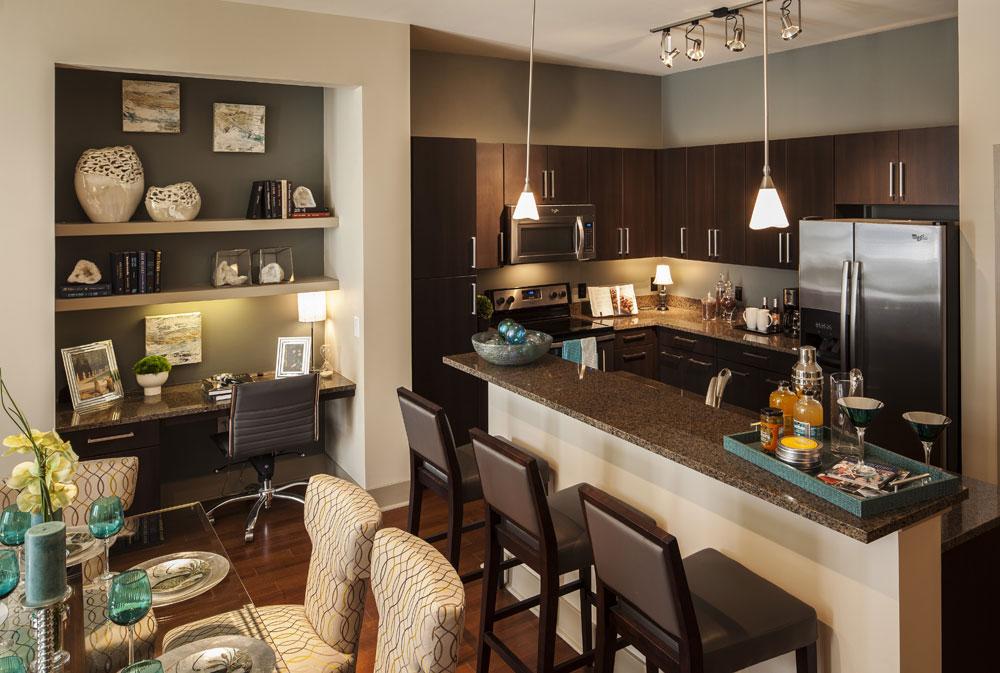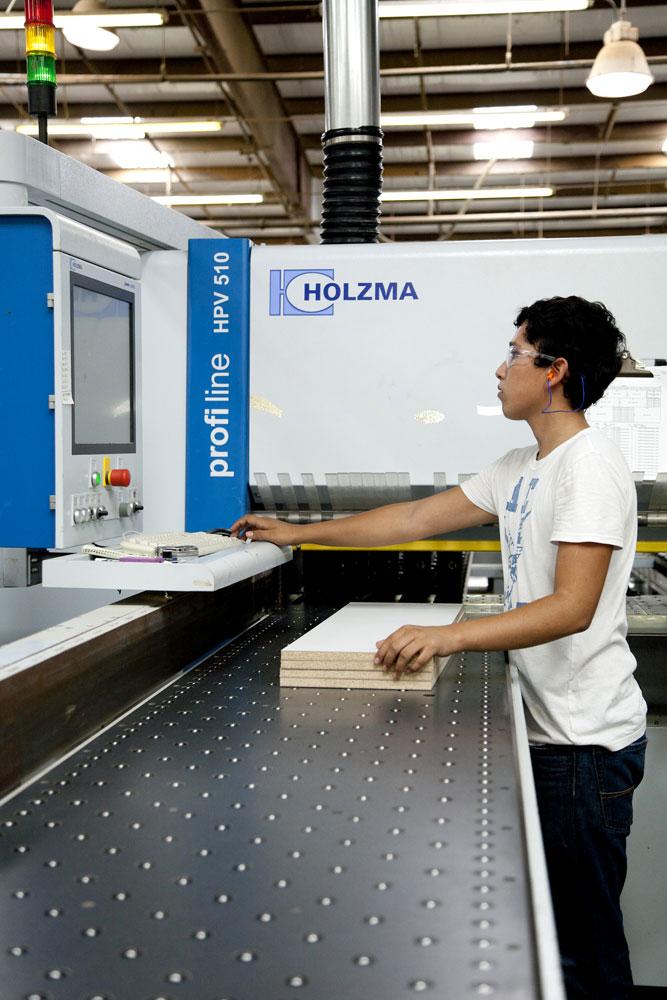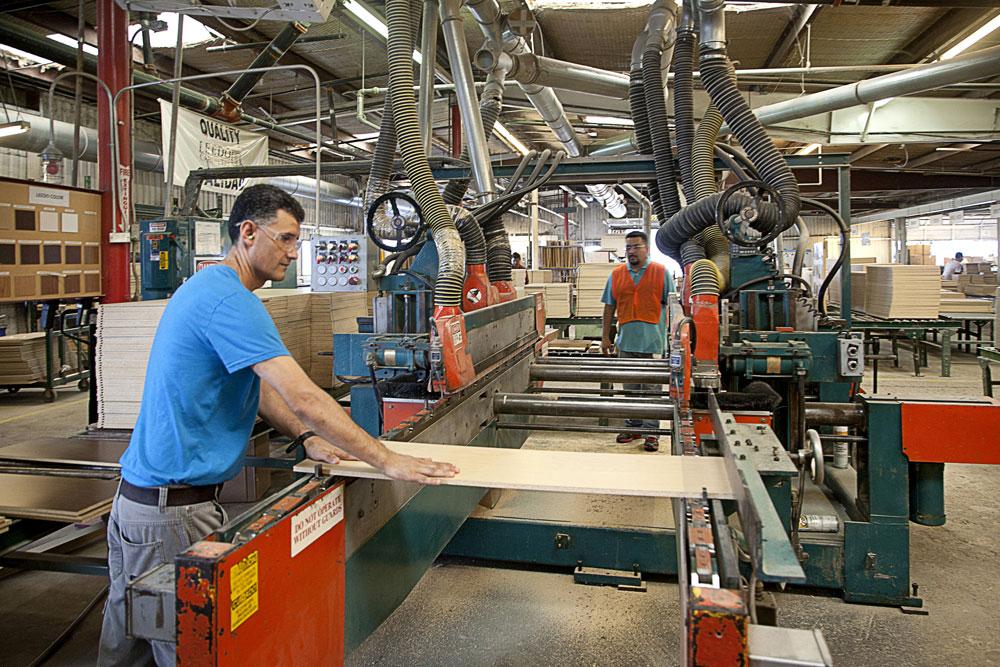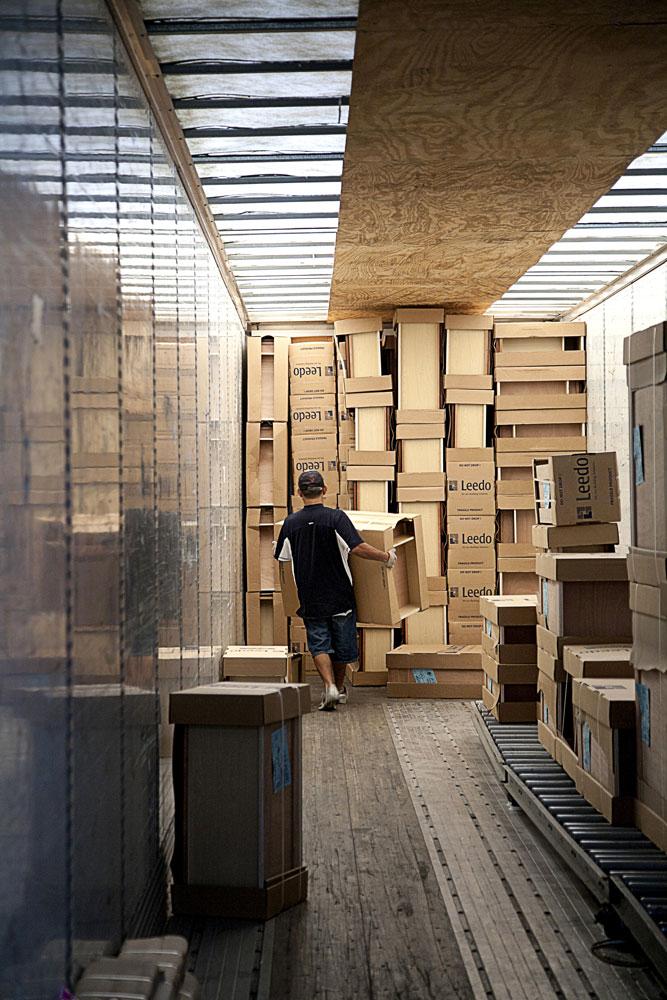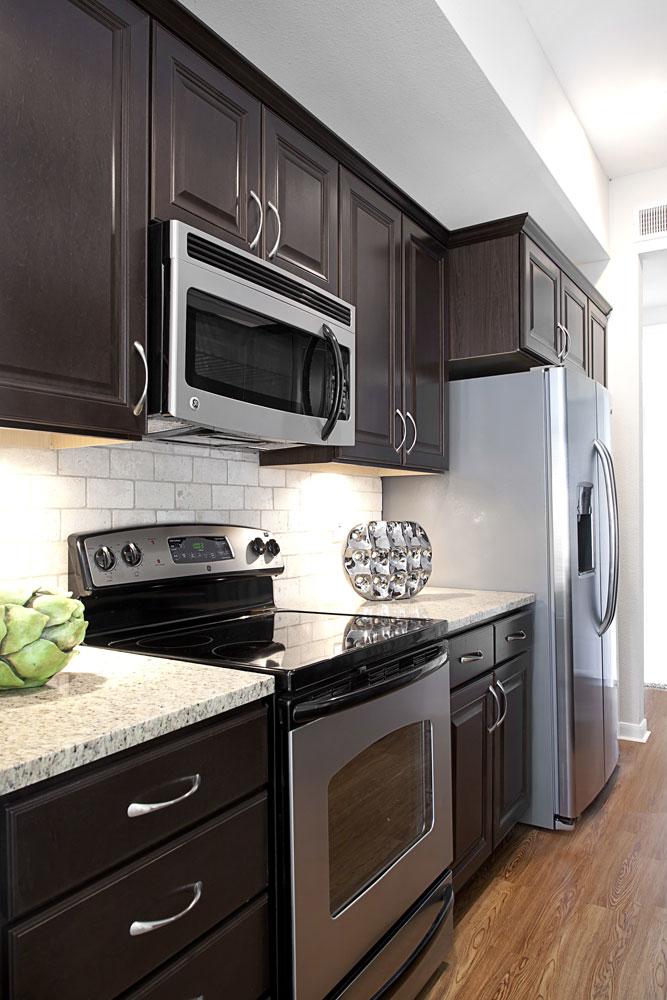 Leedo Cabinetry epitomizes the term "high production." With current capacity already at 3,000 cabinets a day for a single shift, "We believe that we can raise capacity in our current plants to 4,500 cabinets per day with no additional footprint and minimal machinery investment," says George Hagle, chairman and co-owner,
The cabinet firm also "expects to manufacture and ship more than 700,000 cabinets in 2014," adds Ken Hirshman, president and co-owner. "This will be our third consecutive year with more than 30% growth, year over year."
How have they done it? Leedo (leedo.com) produces and installs both traditional and frameless style cabinetry, along with countertops, for multifamily new construction. Its two manufacturing facilities are located in Texas, near the corporate headquarters in Stafford, TX.
Traditional cabinetry and laminate countertops are produced at the company's 165,000-square-foot East Bernard, TX, facility, while frameless styles are manufactured at Leedo's 100,000-square-foot plant in El Campo, TX.
The El Campo facility is a recent addition to Leedo's arsenal, developed during the economic downturn. According to Hirshman, "Leedo recognized the opportunity to capitalize on the forecasted rebound in multifamily construction and to pick up high-quality assets at bargain pricing. We acquired the building that Cardell Cabinetry had been leasing in El Campo on extremely attractive terms, and bought top-quality equipment at bargain prices."
Leedo also invested in its East Bernard plant, improving the quality of its framed products and making significant capital expenditures in the sanding and finishing processes, including a transition to environmentally friendly water-based stains.
The end result? "We had record revenues and bookings in 2013. And going into 2014, Leedo's order backlog is approximately $110,000,000," Hirshman adds.
In addition to its high cabinet production, Leedo produces and installs 100 miles of countertops annually. Along with its laminate line, Leedo has a partnership with a firm based in China for granite and quartz countertops.
"With Leedo's growth, we have been able to work with strategic suppliers that enable us to improve our product offering and our selections to ensure that our customers are offering the marketplace the most attractive and valued products available," says Jonathan Risch, chief commercial officer.
Expanding Market
Founded in 1971 to supply the growing Houston apartment market, Leedo has since grown significantly. Today, projects are located throughout the United States, with much of the work ranging from Boston to Denver and south to Texas and Florida. Leedo currently has 577 employees and 300 subcontractors.
"This past year, we expanded our sales presence in the Midwest," says Risch. "We expect this region to grow significantly over the next two years."
Leedo's target size for projects is 50 or more units. "In the middle of the economic downturn, multifamily projects that we were furnishing had approximately 125 units, with 9 cabinets per unit," says Hirshman. "Today, multifamily projects are averaging 250 units, with 13 cabinets per unit."
Cabinetry is offered in a wide variety of options — 670,239,360 in fact for the framed line alone — when you factor in: colors, door styles, core materials, drawer box materials, box joinery options, slides, hinges, shelf thicknesses and engineered cabinet configurations.
The myriad of options are broad as well for Leedo's frameless cabinetry, Risch adds. "In our frameless cabinet line, our integrated order management and production management systems offer the ability to easily change cabinet sizes to almost anything the customer could want," he says.
Cabinetry also can be specified with no added urea formaldehyde (NAUF) for green-certified projects, such as LEED or EarthCraft, a program based in the Southeast.
Aiding the production, scheduling and service efforts is a project cost estimating system and software for real-time project updates.
Recently implemented, Leedo says the project cost estimating system incorporates current and projected future costs for raw materials, manufacturing, shipping and installation, across the geographical regions.
"In many cases, we provide sales proposals a year before we perform the work. Our sales team needs to understand not just how much it would cost to perform the work today, but how much it will cost a year from today," says Darryl Preen, chief information officer.
"Over the past year we've seen the impact of increasing costs intensified by the fact that many large construction projects are substantially behind schedule," adds Risch. "The customers are hamstrung by a shortage of framers, drywall hangers, and other tradesmen. It's a double whammy effect: Costs are rising at the same time project start and completion dates are moving further into the future.
"Our new cost forecasting system helps us understand the implications of these cost changes better than we ever have and thereby better manage these risks," he continues.
The project cost estimating system is linked to Leedo's production capacity, which enables the company to forecast how capacity is utilized and also how to price the available capacity for overall profitability.
"Regardless though, we still face the challenge in our business that we make proposals and negotiate agreements as much as a year before we perform the work," Hagle says. "This, coupled with project delays, creates a risk that we can be squeezed between rising costs and contracted pricing,
"To reduce this risk, we've incorporated cost escalators into our customer agreements that trigger if a general contractor can't keep pace with the schedule they provide when we negotiate our contract," Hagle says.
"Bottom line," adds Hirshman, "we have a much more integrated system from cost to price to volume and back to capacity utilization. This allows us to optimize the use of our assets while also providing the greatest value to our customers."
Also recently launched by Leedo is a custom software program that provides real-time project updates in the field.
"We recognized that the information deficit between field conditions and manufacturing was causing serious delays in job completions. It became a corporate priority to improve communication between job site personnel and project administration," says Preen. "Building a platform that allows us to capture the data and distribute it throughout our business has had a measurable impact on our efficiency."
"Before implementing this program, it was a three-step process to turn the field managers' notes from the job site into actionable items," says David Burke, vice president of Installation Services,
"Now that the data is instantly uploaded to our servers, we can monitor the install status of any given job on any given day and effectively engage all Leedo departments in getting units to a completed state; which is ultimately why we are all in this business."
Sales Success Strategy
Leedo Cabinetry continues to grow in productivity and profitability as it cements its position as one of the largest U.S. producers of multifamily cabinetry.
As a service to the industry, Leedo shares two strategies that have helped in its success.
1. Align sales compensations with the company's profitability.
Since 2010, rather than a standard 5% commission on revenue, Leedo account managers earn 15% of the profitability of the project, above a certain overhead threshold. According to George Hagle, chairman and co-owner, the change has had a positive impact on the bottom line.
"The company's interests are perfectly aligned with our account managers. When we make more, they make more, and they have zero incentive to bring us deals that don't make a profit for Leedo, since they would make nothing on that sort of sale," Hagle says.
2. Another tip for cabinet and millwork companies is to add price escalation language into the proposals and contracts as protection "against getting pinched between a fixed price contract and rising costs" in the event of a delay.
"This has been a big issue for a lot of companies this year," he adds.
Have something to say? Share your thoughts with us in the comments below.