November 7, 2022 | 12:56 pm CST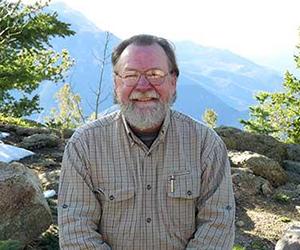 Something interesting happened this year in the annual FDMC Pricing Survey. After more than two decades of reporting on pricing in custom woodworking, quite frankly I was getting tired of telling the same old story: Prices vary widely largely due to mistakes in estimating, lazy pricing habits, and differences in production techniques mostly not recognized or valued by customers.

That story was told in survey results that showed high prices ranging up to six times higher than low bids for the same project, even with all bidders working from identical information. Figures for materials, construction hours, installation times, and finishing all varied widely even though the shops reporting were all highly experienced with track records going back 10 to 30 years or more.

But this year was different. I was surprised and shocked when a couple of early bids came in for one project within about $500 on a $40,000 kitchen. Then, as more bids came in, the trend continued. Prices were tightening up for 2022 and staying much more closely competitive. What was even better was some of the breakout numbers such as for materials and construction hours were also a lot closer together.

Before we pat ourselves on the back and congratulate everyone for better pricing skills, we need to analyze what really happened this year. For one thing, as always, the sample is too small to draw broad conclusions on a scientific basis. And this year we limited the survey to just three mainstream kitchens.  

There are just too many variables at play, and I wouldn't be surprised to see pricing go crazy again next year. Inflation is running rampant, and the challenges of supply chain disruptions and workforce issues continue to plague the industry, affecting efficiencies, productivity, delivery schedules, and pricing.

Custom shops have not learned overnight how to better calculate their overhead, estimate their labor, and routinely meet their promised production schedule. Those things will likely remain challenges in perpetuity. Over the last two dozen years, the Pricing Survey has put a spotlight on those problems and the reality of how things get priced in this industry. Too often, complex work is priced with little more than a tape measure and a guesstimate, with little heed paid to complex variables that mean the difference between profit and loss.

Still, it is heartening to see some progress. At talks around the country, I come face to face with people trying to make sense of their pricing and relying on the Pricing Survey as a tool in that effort. They deal with the realities and challenges of pricing on a daily basis and know too well there is no silver bullet to solve all of their problems. But there does seem to be an increasing awareness that the complex challenge of accurately pricing work requires complex solutions, and the rewards are worth the effort. 
Have something to say? Share your thoughts with us in the comments below.