Strong 2022 predicted for woodworking industry
December 6, 2021 | 10:01 am CST

Whether it's furniture, cabinets or hardware, influential industry leaders are generally bullish about prospects for a strong 2022 for the woodworking industry.

That said, they all caution that nagging problems, including the pandemic, securing skilled labor and navigating the troubled waters of international and domestic supply chains will continue to have a major impact.

We asked a number of influential thought leaders in the industry to look into their crystal balls and share their thoughts on the economic outlook, trends, and challenges as we move into the new year. Here's a summary of their responses.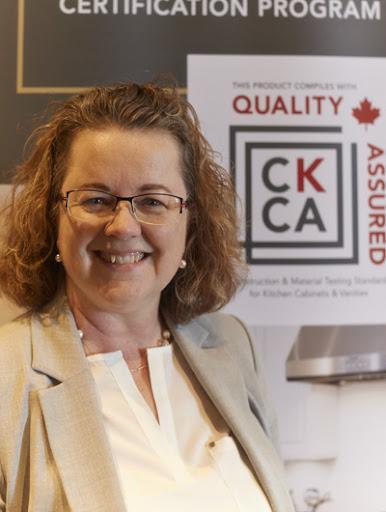 Sandra Wood, Executive Director, Canadian Kitchen Cabinet Association
Sandra Wood, longtime executive director of the Canadian Kitchen Cabinet Association, has her finger on the pulse of kitchen cabinet manufacturers all across Canada. She is generally optimistic, but has some concerns.
"I think it will continue at virtually the same pace," she says of business in general. "Members are telling me they are booked well into March next year already. Our surveys this year indicate there is no trend of slowing down in any significant way, but some acknowledge that as life returns to normal, people will start spending elsewhere."

Still, she sees no indication of a significant slowdown for the near term. She has some concerns about the potential effect of inflation but sees more trends to drive business to the cabinet sector. She also notes the boom in demand is not a guarantee of higher profits.

"Our industry has been busy without question, and I think it will continue to thrive in 2022," she said. "It has adapted under difficult circumstances. We surveyed members recently and asked if they were making more money because of this increased demand for their services, the answer was not a strong yes. In fact, less than 30 percent said they were experiencing better net profits compared to normal years, and a further 30 percent said they were experiencing lower profits."

Wood says some of this apparent discrepancy is attributable to increased supply costs affecting projects already in the pipeline.

Among rising trends, she cited aging or living in place, reflecting an aging population that does not want to live in a seniors residence. "Another trend is multi-generational living and creating living spaces that suit different ages," she said. "Micro-living is still a trend, and the cost of real estate will continue to drive that. With the quicker build times from modular timber construction, higher real estate costs driving demand for affordable housing and a demand for condos for the those aging in place who want independent living, this all drives more business."

She also raises concerns about the ongoing shortage of skilled labor. "Some might argue this isn't an issue and automation is the key, but everyone I talk to, whether an advanced manufacturing shop or not, cites this as a big issue," she said. "You need the skilled labor to run the advanced manufacturing, and our sector is not well known to the average engineering student. If anyone asks me about starting up a kitchen business these days, the first thing I tell them is to be fully aware of the realities of the labor shortage. This issue is impacting all industries, not just the trades, will not get better quickly and will require a concerted effort to shift."

She also raised concerns about other factors that tend to raise business costs. She sees hikes in costs for manufacturing, commercial liability insurance, labor rates, health and safety all making it difficult to keep up and still offer competitive pricing in the face of cheap imported products. 
"All these things continue to test the resilience of our sector who employ our citizens and contribute to Canada's economy," she said. "It's why it's so important for CKCA to support and continue to echo the message 'Buy Canadian built kitchen cabinets!'"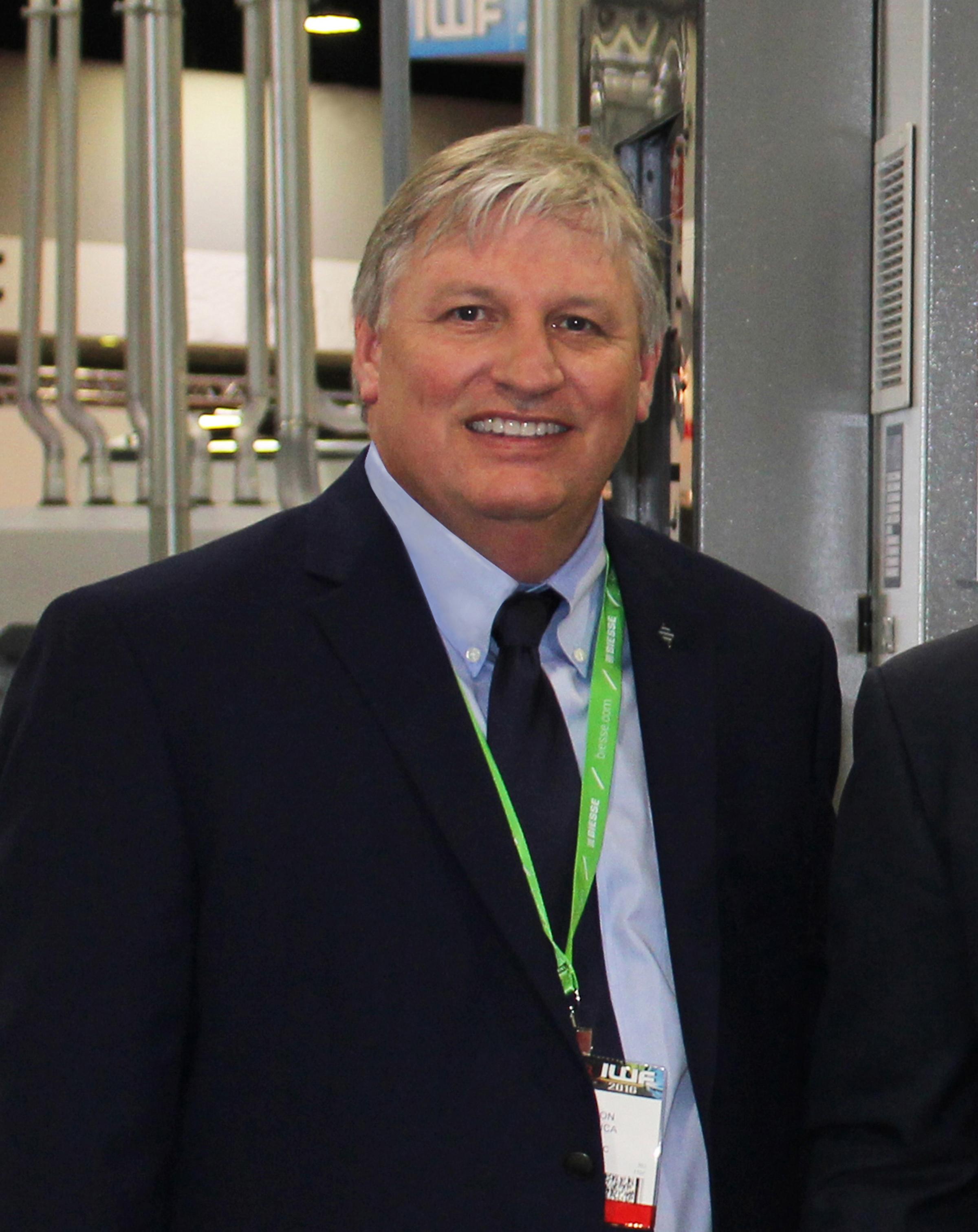 Mike Johnson, Biesse's Commercial Director – Wood and Housing
Mike Johnson, commercial director for Wood and Housing at Biesse is a little more cautious than some others about predictions for 2022.

"While we believe the rate of growth acceleration for the wood industry will slow going into the third and fourth quarter of 2022, the overall trend will remain positive throughout the year," he said. "Most leading indicators point in this direction. The supply chain disruptions are a concern for all market sectors in general but may lead to extending the mid-term market growth for the wood sector by delaying the execution of some end user projects. We see little indication of any major slowdowns though 2022."

Johnson notes Biesse is active within a wide range of markets, including wood, stone, glass, and advanced materials. He says that offers a unique view across a spectrum of manufacturing sectors. But one issue the wood industry shares with other segments is the labor shortage.

"The overall outlook for all sectors, including wood industry, is a very positive trend," he said. "We see no slowdown in the demand for machinery and automated solutions in the near future, as our customer base faces the dual force multiplier of increased production demands and a labor shortage issue. The need of automated solutions in the wood sector will continue to have a high acceleration rate as our customers will continue to compete with other market sectors for labor."

Johnson says Biesse pays particular attention to the housing market. "It has a driving impact on our company, as it does for the majority of the wood market in North America," he said. "So, of course, if interest rates start to rise rapidly,then we could see some drag in the growth of this market."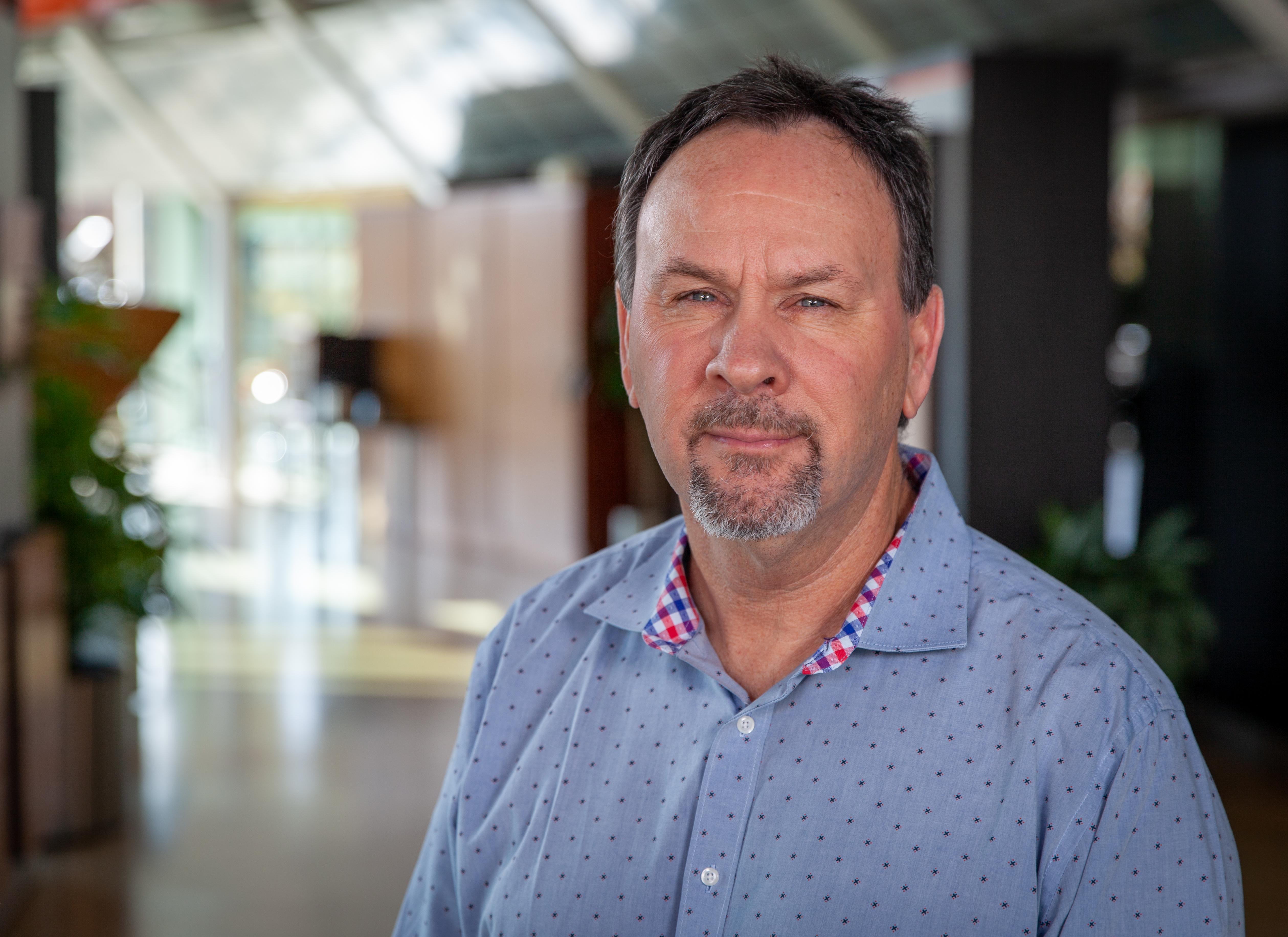 Brian Joyce, Vice President of Sales, Blum
Brian Joyce, vice president of sales for Blum, is predicting a strong business outlook for 2022 and good opportunities for wood manufacturers in all segments. He predicts the housing market will "stay hot and we will see only slight movement in interest rates keeping residential and commercial projects pursuing materials to keep projects moving." However, he acknowledges concerns remain about rising material costs, delivery delays, labor shortages employee retention. 

"Manufacturers will struggle to maintain inventory to cover incoming orders pushing longtime loyal customers to look to competitive products just to get jobs off the floor and in the homes of their customers," he predicted. "Inventory improvement will be gradual, with better availability most likely in summer or fall."

Joyce sees cabinet sales continuing to outpace supply, resulting in extended lead times and putting increased pressure on manufacturers and industrial distributors. "The renovation and remodeling surge will be joined by renewed commercial project interest that had slowed in the early months of COVID and in 2022 will compete for raw materials that will remain difficult to secure," he said.

Like others in the industry, Joyce sees automation as part of the solution to labor shortage issues. "Investment in advanced technology and manufacturing solutions will be critical and viewed by cabinet shop business owners as a way to meet ongoing rising demand and help offset the workforce shortage they are experiencing," he said. 

Other trends he thinks are important to watch include voice activated smart technology to elevate consumer experiences in their kitchens and throughout the home. Related to hardware, Joyce sees increasing use of pocket door systems to save space while fosterering multi-purpose areas such as shared work, entertainment, and relaxation areas. 

"We continue to see interest in frameless cabinet design that integrates textured materials, lift systems in combination with traditional doors in upper cabinets, and metal drawer systems in base cabinets that offer the opportunity to personalize the drawer finish and complement the aesthetic of the entire kitchen," he said.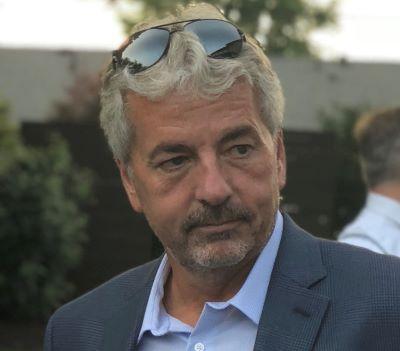 Kenneth Kumph, President, Premier Builders, Inc., president of the Cabinet Makers Association
Kenneth Kumph has a multifaceted view of the coming year from a trilateral perspective. As president of Previer Builders in Massachusetts, he is both a contractor and a custom cabinet manufacturer. In addition he is the new president of the Cabinet Makers Association, which represents mostly small to mid-size cabinet shops.

From all three of those perspectives, he is optimistic about 2022. "In my opinion, we will continue to have strong sales with good profit margins well into 2022," he said. "Current construction and remodeling projects in the high-end residential market are plentiful. This should maintain the woodworking industry in our market. We continue to have leads and projects to bid, our pipeline is being filled."

Looking ahead to trends for 2022, Kumph sees a positive outlook for a continuing supply of quality leads and sales. "There are great opportunities ahead." But he also cautions that scheduling will depend on availability. Cost of materials will also be a factor. Additionally, he notes that sub trades face these same challenges, which likely will affect project flow and lead times.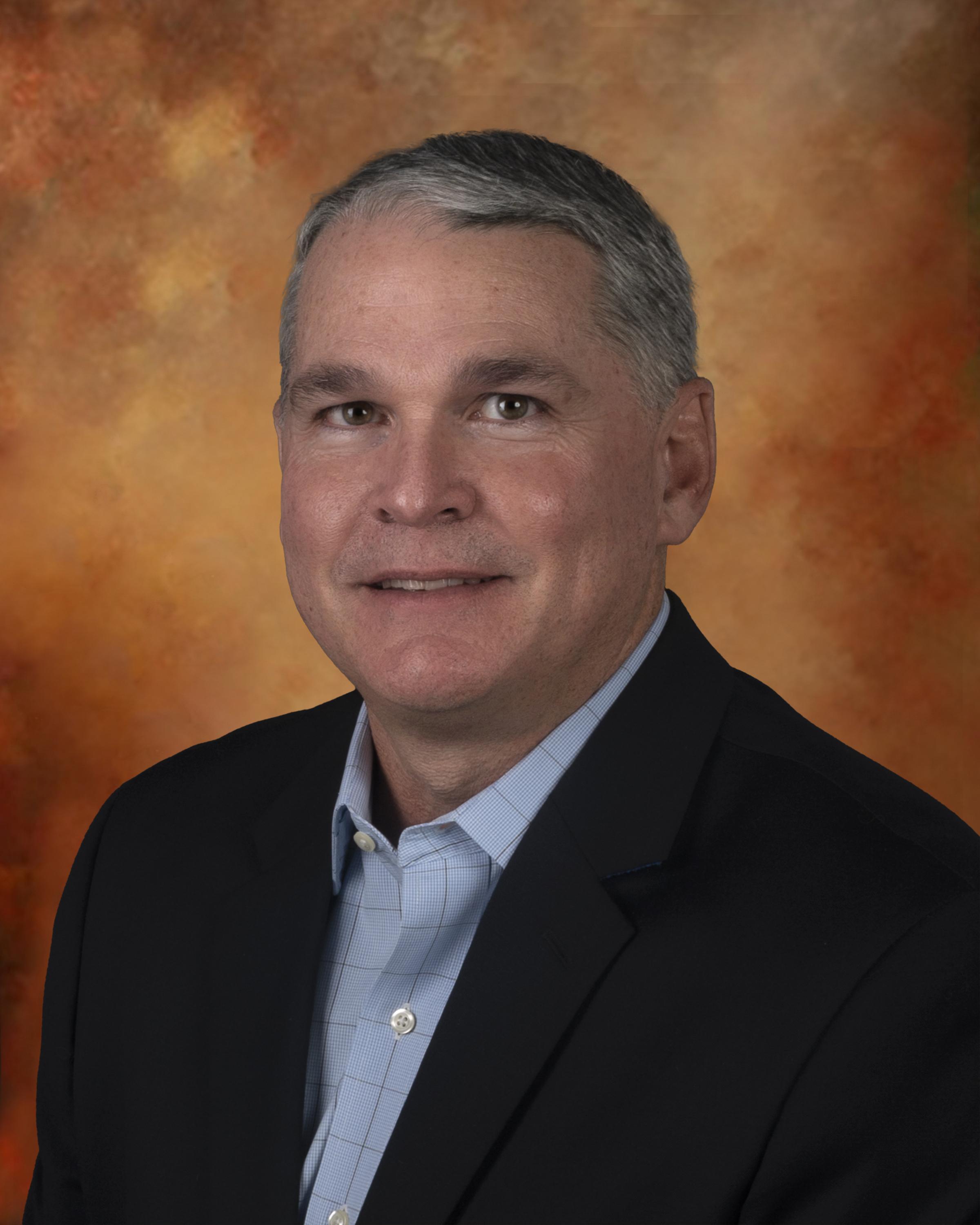 Scott Prillaman, Senior Vice President, US Operations, Hooker Furnishings
From the furniture industry perspective, Scott Prillaman, senior vice president for U.S. operations at Hooker Furnishings, is cautiously optimistic.

"Demand should remain strong," he said. "Supply chain and logistics issues will continue to be a challenge."
Prillaman listed a number of areas where he sees "significant head winds." The first of those is supply chain and logistics challenges, which he sees as "our biggest hurdle in the short to midterm." 

He's also concerned about factory closures. "Between COVID-related factory closures in Asia and their subsequent challenges in restarting production, large production backlogs, and continued ocean freight congestion, it will take some time for the factories to get back to typical lead times," he said.

He sees ocean freight as a particular challenge and predicts little relief in sight on that front into 2022. "Space will remain very tight, and rates will remain inflated," he said. "We will all do our very best to secure adequate space to manage our business, but it will be an uphill battle."

He notes that even though supply issues affecting Hooker's domestic manufacturing operations have improved, he said, there still will be lingering effects. "Labor continues to be a problem, and we do not expect significant improvement in this in the short term," he said.
Have something to say? Share your thoughts with us in the comments below.