Lane workers lament last minute job loss
November 22, 2022 | 4:19 pm CST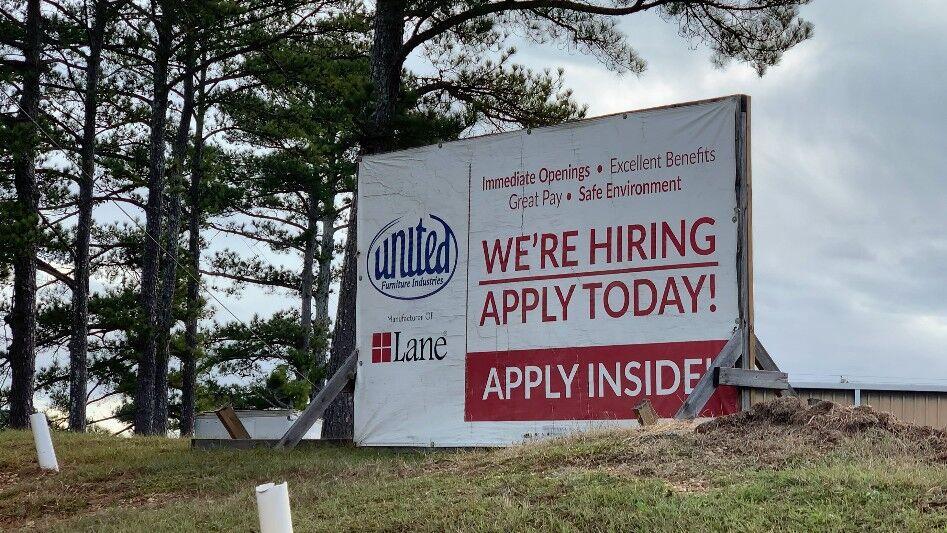 Photo By WTVA
As the hours and now days have passed since the former employees of United Furniture learned of their employment status from a midnight email or text, they have dealt with it in many ways.
On Monday night/Tuesday morning the company sent out emails and texts informing workers not to report to work and that the layoffs were likely permanent. Benefits were denied and Cobra health benefits would not be available.
Some workers went immediately to the unemployment office. Some to job fairs. Others have taken to social media and news agencies to vent their frustration and share their experience.
Denise Alomari, a customer service representative in the company's Verona, Miss., facility, didn't believe it was real. At first.
"I thought it was a hack, but then folks started calling and I realized it was real. My heart just dropped," she told the Daily Journal. "I went to work (Monday) and was everything as normal. Nobody said a word. There was no hint about what was going to happen."
Alomari, who was one of the first to file a lawsuit, worked for six years at a company that she now calls "callous and impersonal."
She told Northeast Mississippi Daily Journal, that "we heard that bills were not getting paid but just figured that was the economy and things would pick up," Alomari said.
Chad Decanter, a worker in Mississippi said he worked at United Furniture/Lane Furniture for 19 years and while he had an inkling that something bad might happen "with all the change's lately," it was a "shock and disappointment as we have all busted our tails for this place and [were] repaid by a text message saying we no longer have a job. No warning was given that it was closing ..."
Heather Craven, human resources at Lane's North Carolina division, said that while she is in a position where she will survive she worries about other employees that will likely struggle this winter without health insurance and no Cobra benefits. "Sending a mass text at midnight firing the whole company is sad," Craven wrote on her LinkedIn page. 
Troy Nash, a worker from the Archdale, N.C. plant, told WXII that he worked for the company for about a year and a half and when he learned about the news, he said he went to the unemployment office only to find another obstacle.
"Went to the unemployment office today. We are denied unemployment for the simple fact UFI/Lane has not given them a statement of why we were terminated or laid off," he said.
Jeff Jones, a line supplier for United Furniture for more than 30 years, told the Daily Journal that he did not see the message Monday night from the company saying some 2,700 workers had been terminated. Jones learned of it when a coworker messaged him.
"I was sound asleep (when it happened) and was checking my email early in the morning from a coworker. His message was pretty simple. The first one was we're, one my out of a job. I found the email and read it. We're just all devastated. We didn't see it coming," Jones said.
The company handed out free turkey for Thanksgiving, he said.
"I guess that turkey was our severance package."
Have something to say? Share your thoughts with us in the comments below.