Japanese furniture company first to achieve LEVEL certification
November 23, 2022 | 2:49 pm CST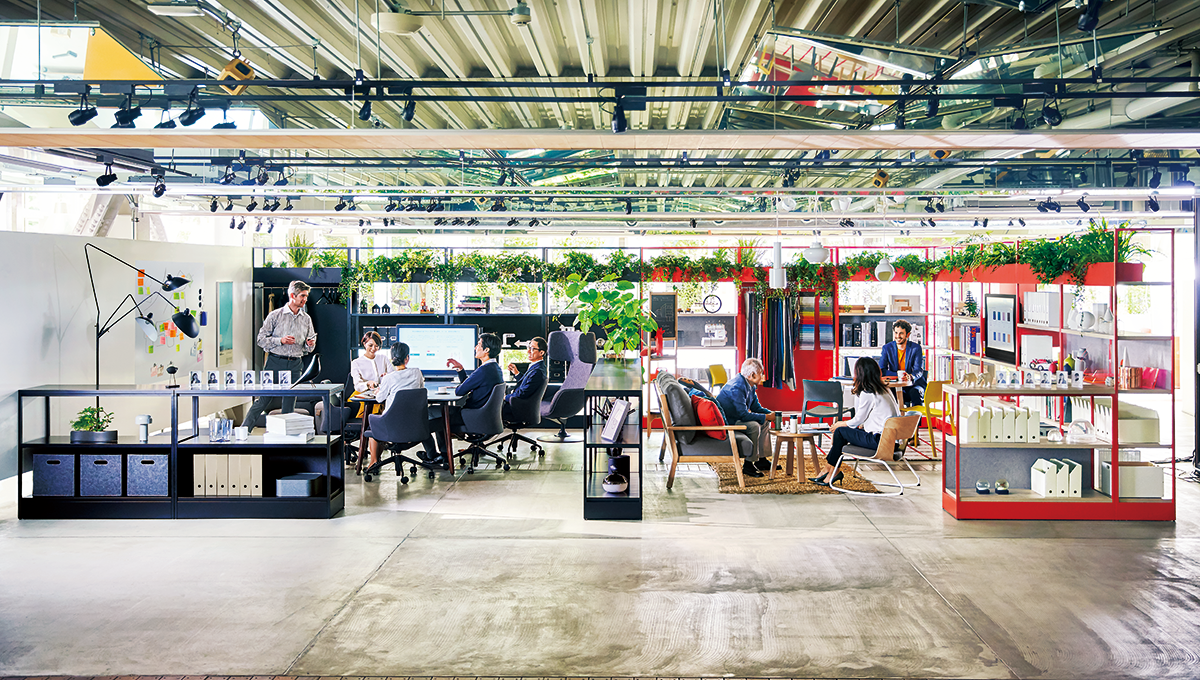 Photo By Okumura Furniture
GRAND RAPIDS, Mich. – Okamura Furniture joins the ranks of companies that have achieved LEVEL Certified furniture products.
This certification was developed by the Business and Institutional Manufacturer's Association (BIFMA). The 3rd party certification process is designed for evaluating environmentally preferable and socially responsible furniture that contributes to sustainable building ratings.
Okamura's sustainability criteria, GREEN WAVE, overlapped the LEVEL program conceptually in many ways, motivating the choice to have their products LEVEL Certified.
Okamura stated, "we've decided to have our product become LEVEL certified so we can provide more integrity and credibility to our clients. The similarities between ESG and LEVEL also encouraged our decision."
Influenced by both the US and Japanese markets to make sustainability a product priority, Okamura sought out SCS, a third-party certifier, who worked with Okamura and traveled to their location overseas to complete the certification process.
Although there were many conceptual overlaps between LEVEL by BIFMA and Okamura's GREEN WAVE, the structure was different. Okamura was motivated to take the time to re-configure its process to align with the LEVEL program. There were a few challenges in adapting the intent of the criteria to regional differences. However, SCS was integral to the learning process and both companies successfully worked through the procedure.
"Okamura has a rich history in addressing sustainability - in 1997 we developed our sustainability criteria, GREEN WAVE, for our products, to verify various sustainable actions properly. LEVEL certification was a great option to provide more integrity and credibility to our clients, not only just as a product but also as a company. Since it assesses the company's sustainability broadly, it helps the manufacturer to design the ESG strategy as well," said Kensuke Yoshida, product manager, Okamura.
BIFMA's LEVEL mark attests that the product, the manufacturing facility, and the company responsible for the product brand, have been evaluated against the multi-attribute criteria of the ANSI/BIFMA e3 Furniture Sustainability Standard by independent, third-party certifiers.
 
Have something to say? Share your thoughts with us in the comments below.