United Furniture closing; 2,700 workers notified by midnight email to stay home
November 22, 2022 | 10:31 am CST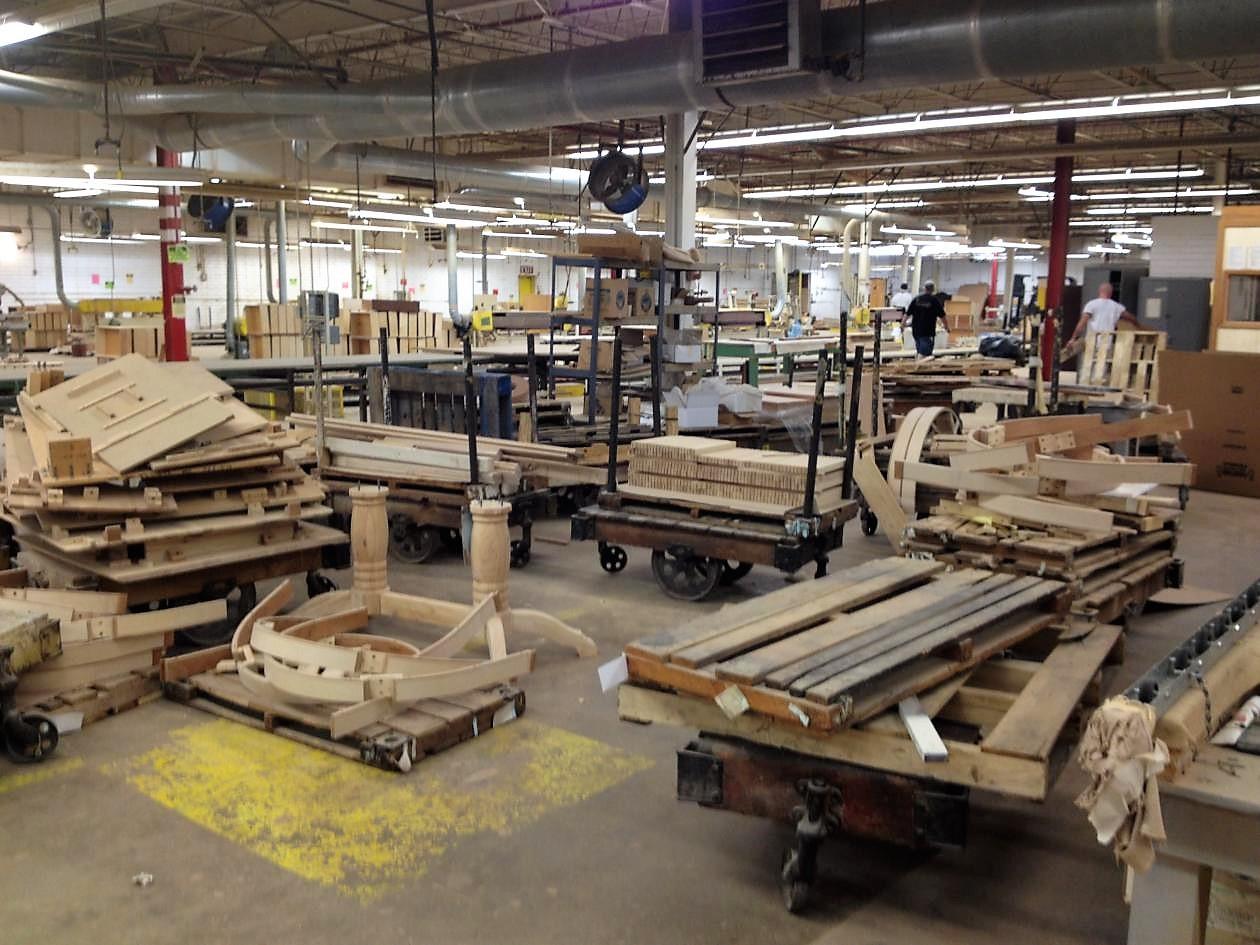 Approximately 2,700 United Furniture Industries employees are now unemployed after learning by email that they were not to report to work and the move was likely permanent.
WXII 12 News in Winston-Salem, N.C., reported that employees received two emails from the company. The first one was sent at 11:49 p.m. Monday that told employees not to report to work on Tuesday, Nov. 22, and the second email at 12:42 a.m. informed them that the shutdown was likely permanent.
The Daily Journal in Tupelo, Miss., said workers received the following statement: "Due to unforeseen business circumstances, the company has been forced to make the difficult decision to terminate the employment of all its employees effective immediately on Nov. 21, 2022, with the exception of over-the-road drivers that are out on delivery. Your layoff from the company is expected to be permanent and all benefits will be terminated immediately without the provision of COBRA."
Drivers were told to not complete any deliveries and to immediately return equipment, inventory, and delivery documents to facilities in Winston-Salem, N.C., Verona, Miss., and Victorville, Calif. "To be clear, do not complete any additional deliveries," the memo stated.
United Furniture Industries is the parent company for Lane Home Furnishings, which was ranked #35 on the FDMC300 list of the largest woodworking companies in North America. 

In mid-July, United Furniture Industries Inc. announced that it planned to end production at factories in Winston-Salem and High Point, eliminating a combined 271 jobs. Earlier that month, the company announced it was closing plants in Mississippi and North Carolina, but did not specify which plants would be closed.

The roots of United were planted in 1983 in north Mississippi with the opening of Comfort Furniture. In 2000, United Furniture was created with the merger of Comfort Furniture, Parkhill Furniture and United Chair.
By December 2008, United Furniture received the exclusive licensing agreement as the U.S. manufacturer of Simmons Upholstery. In August 2015, Simmons Case Goods was added to the United Furniture product lines. That allowed United to include coordinated upholstery and case goods under the Simmons brand.
United purchased the Lane brand in 2017 from Heritage Home Group LLC for an undisclosed sum. Lane, which was founded in 1912 in Virginia and merged with Tupelo-based Action Industries in 1972, was once one of Northeast Mississippi's largest employers.
Lane was a part of Furniture Brand International, which filed for Chapter 11 bankruptcy protection in 2013. Most of the assets of Furniture Brands were bought by KPS Capital Partners for $280 million, and in the aftermath, Heritage Home Group was formed.
Have something to say? Share your thoughts with us in the comments below.