Kristina Madsen to receive Furniture Society Award of Distinction
March 6, 2020 | 1:23 pm CST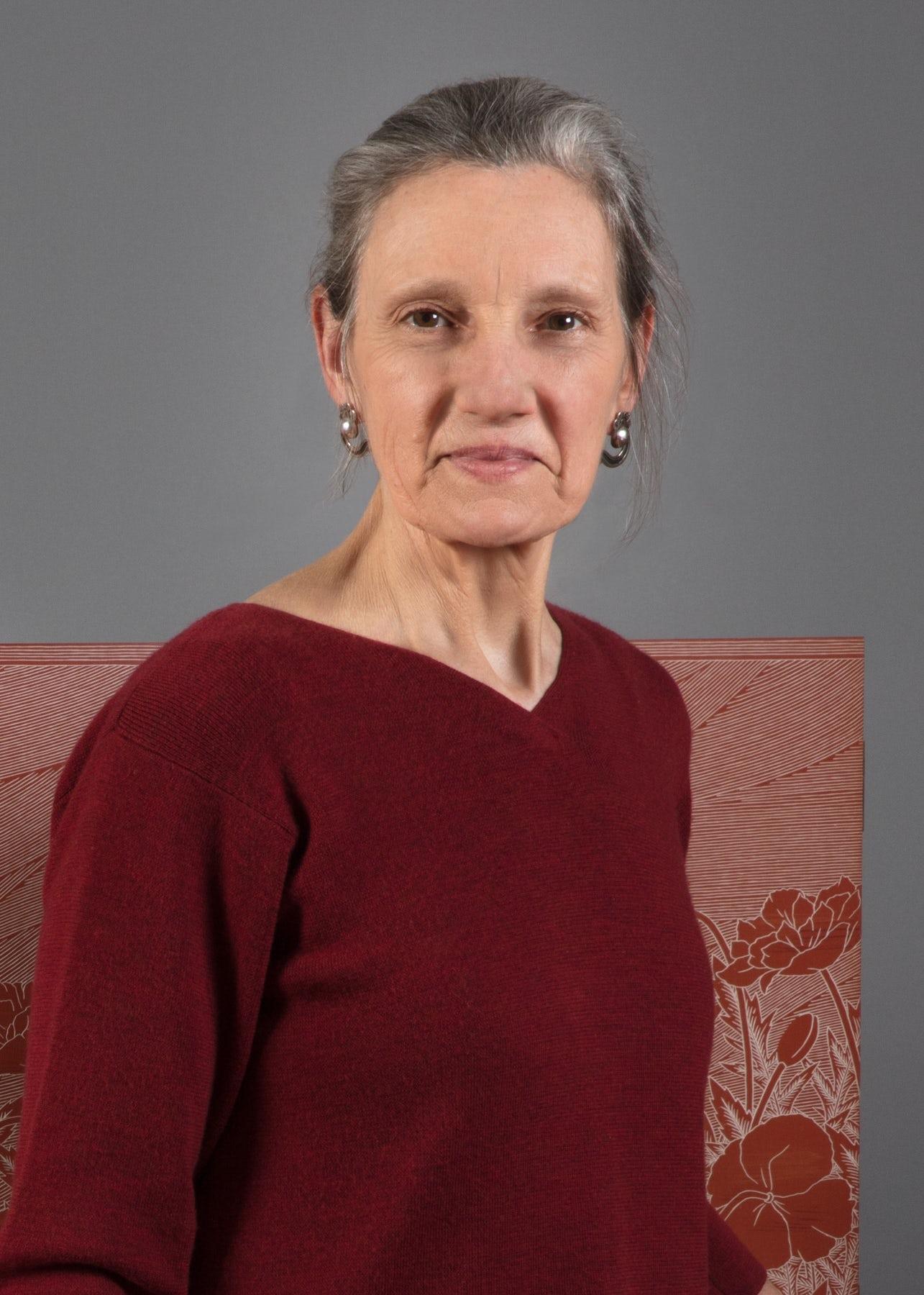 The Furniture Society has named Kristina Madsen as the 2020 recipient of its coveted Award of Distinction. Her award will be presented at a luncheon ceremony on Saturday, June 20, 2020 during the society's annual conference in Asheville, North Carolina. The award, designed and fabricated by TFS member Fred Rose, will be presented by long-time friend and supporter Andrew Glasgow.
Jurors Andy Buck, Kathryn Hall and Craig Nutt describe Kristina as a "truly exceptional furniture maker who has made a significant impact on the field through her unique way of combining classic European cabinetmaking techniques with traditional Fijian carving to produce furniture that truly embodies her own style."
Kristina Madsen's Poppy Cabinet is made of maple, with a milk paint and gesso finish. It stands on a bubinga base.
Throughout their deliberation process, the jurors reflected on how their selection might "strengthen the fabric of the Furniture Society community" overall, considering how their selection adds value to the award program by diversifying the present roster of award recipients while also recognizing an invaluable member of the Furniture Society.
Madsen first studied under English furniture maker David Powell in Massachusetts and later in the 1980s, she began incorporating Fijian carving tech­niques that she learned from Fiji carver Makiti Koto, during a Fulbright-sponsored apprenticeship. Her work can be found in many public and private collections, and she has influenced other makers.
A detail shows the intricate Fijian-style carving on the Poppy Cabinet.
One of her nomi­na­tors noted that Madsen "often devotes half a year or more to a single work, taking great care of every detail of her designs." In his nomination letter, 2019 Award of Distin­tion Honoree Tom Loeser called Madsen a "national treasure."
Kristina Madsen was trained in furni­ture making in 1975 – 79 by British master crafts­man, David Powell, at the Leeds Design Workshop in Easthamp­ton, Massachusetts. She was Artist-in-Residence in the School of Art at the University of Tasmania, Hobart, Tasmania in 1988. Her awards include the New England Foundation for the Arts Regional Fellowship for Visual Artists in 1997; a Fulbright Grant to study woodcarving in Fiji in 1991; and a National Endowment for the Arts Craftsman's Fellow­ship in 1981.
Madsen used bubinga, tinted gesso, Indonesian rosewood, and maple to make this cabinet on stand.
Madsen's work is included in the permanent collec­tions of the Museum of Fine Arts, Boston; Museum of Art, Rhode Island School of Design; Yale University Art Gallery; Fuller Museum of Art, Brockton, Massachusetts; Smith College Museum of Art, Northampton, Massachusetts; Fine Arts Center, North Carolina State Univer­sity, Raleigh, North Carolina; and the National Museum of American Art, Smithsonian Institution, Washington, DC.
The Furniture Society is a 501(c)(3) tax-exempt organization and gifts are tax deductible to the extent allowed by law. This trophy honors the spirit of the Award of Distinction program which was instituted in 2001 and is presented during The Furniture Society's annual conference to honor individuals and institutions who have had a profound impact on the field and whose lives, work and efforts have strengthened the fabric of the Furni­ture Society's community.
A detail shows the carving on the exterior of the cabinet on stand.
Have something to say? Share your thoughts with us in the comments below.