Initiative seeks to boost advanced manufacturing
February 2, 2023 | 12:49 pm CST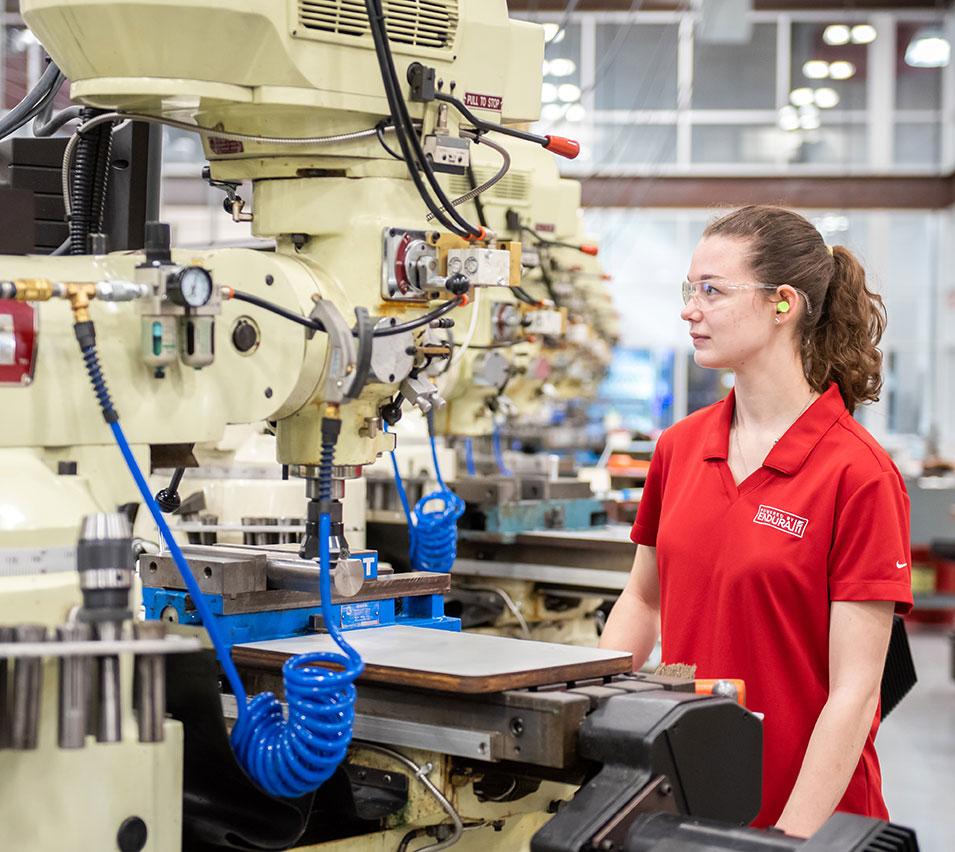 JAMESTOWN, N.C. – MasterBrand Cabinets' facility in Lexington is one of four Triad, North Carolina-based companies to sponsor a new training partnership.
Guilford Technical Community College (GTCC) announced a partnership with the North Carolina Federation for Advanced Manufacturing Education (NC FAME) Program. The FAME program is designed for those interested in pursuing a career in STEM-related fields in manufacturing and provides a two-year, debt-free associate degree with the goal of equipping students with the skills required for a rapidly evolving manufacturing landscape.
The first of its kind in North Carolina, The NC FAME - The First in Flight chapter, will work with GTCC to educate students in a college setting, while also providing on the job training with one of the four NC FAME sponsor companies.
In addition to MasterBrand the other sponsoring companies are Jowat Adhesives in Archdale; MasterBrand Cabinets in Lexington; Toyota.
"FAME is a powerful tool in an employer's toolbox to develop global best technical talent," said Tony Davis, FAME National Director for the Manufacturing Institute. "Employers have a distinct need and are collaborating with local partners to expand career pathway opportunities for the region's workforce by bringing this powerful program to their area. We are honored to support this effort and look forward to watching the positive impact FAME has on the local manufacturing sector!"
FAME was created by Toyota and moved to the Manufacturing Institute for national scaling in 2019. Today, the Manufacturing Institute, as the workforce development and education partner of the National Association of Manufacturers, supports FAME USA which has grown to include 37 chapters supported by more than 400 company partners across 14 states. More than 1,500 students have graduated since 2012, with more than half of those since Spring 2020. The Fall 2022 enrolling class was the largest ever, bringing the total number of students in FAME to nearly 1,000.
"NC FAME - The First in Flight chapter is going to have a direct and immediate impact on the Triad's workforce," said Anthony Clarke, Ph.D., president of GTCC. "Along with classroom time, students will be on the floor with a local manufacturing company learning valuable skills while getting paid a good salary. When they successfully complete the program, they will step into a well-paying job or have the option of transferring to a four-year school. At the same time the company is gaining an employee they know is well-trained and skilled. It's a great investment in our future here in the Triad."
"Our community colleges are our not-so-secret weapon when it comes to building a strong workforce, and it's great to see companies recognize that," Governor Roy Cooper said. "Partnerships like these are helping talented young students by making education and training more accessible and affordable."
Recruitment is underway for a Fall 2023 start for NC FAME - The First in Flight chapter. Interested students can submit an application at gtcc.edu/gtccfame/.
Students selected for the program will have a paid position three days a week with a sponsor employer and attend classes at GTCC the other two days. After receiving 1,800 hours of on-the-ground experience, 85% of graduates proceed to direct employment with a sponsoring company and earn wages that are, on average, 25% more than non-FAME graduates. FAME graduates are also able to transfer their credits to a four-year university to pursue a variety a STEM programs.
For more information on the NC FAME - The First in Flight chapter at GTCC, visit gtcc.edu/gtccfame/.
 
Have something to say? Share your thoughts with us in the comments below.