Blum names Lafferty new president, CEO; Rudisser retires
July 17, 2019 | 3:17 pm UTC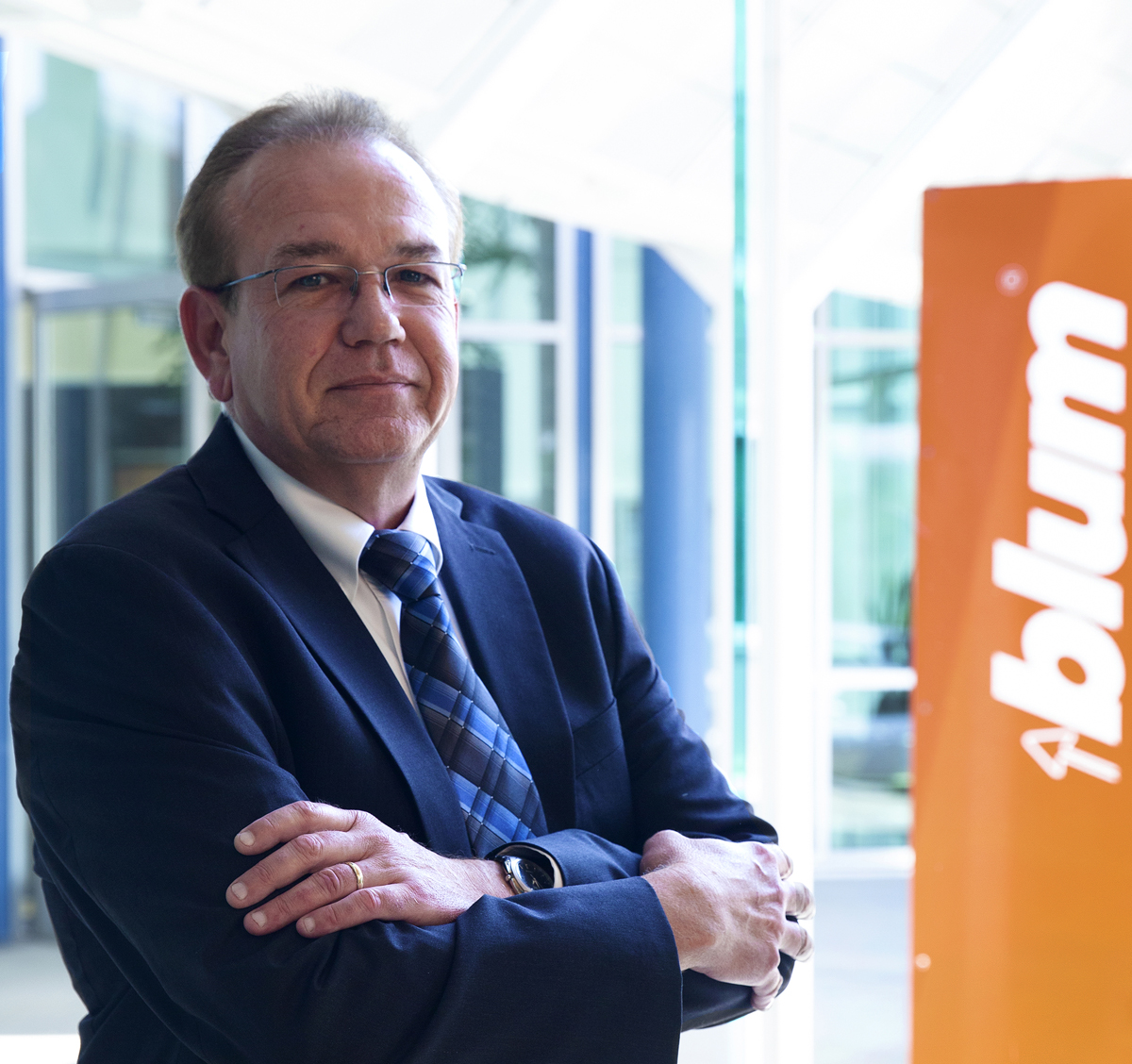 STANLEY, N.C. - Blum, Inc. has named Shannon Lafferty its new president and CEO, effective July 1. Lafferty succeeds Karl Rudisser, who has worked for Blum, Inc. since its inception in 1977, and has served as president and CEO since 1988.
Blum states Lafferty was chosen after a thorough and deliberate selection process, following Rudisser's announcement of plans to retire several years ago. "Shannon has a solid understanding of our industry, our culture and our values. I have no doubt he's the right person to take Blum into its next chapter," said Rudisser.
Karl Rudisser is retiring. He served as Blum's president and CEO since 1988.
Shortly after Lafferty was announced as Rudisser's successor, a two-year-long process began to ensure a seamless transition between Rudisser and Lafferty. The transition allowed Lafferty to spend time in each of the departments and get an overview of all aspects. "We've had a two-year transition phase, and I feel confident he [Lafferty] knows the company and will make good decisions," said Rudisser.
"I'm incredibly grateful to Karl and his leadership in building a strong foundation for Blum in the United States. I am honored to have the opportunity to lead our company through the growth and development we see taking place within our industry. We have recently initiated a major facility expansion in both physical size as well as technology. I value that Blum is committed to manufacturing in the US to support the market we serve. The investments we are making today will enable us to better meet the needs of our customers in the future," Lafferty said.
Lafferty joined Blum in 2013 as a purchasing manager. In 2015 he assumed responsibility for the materials group and was involved in several significant projects including equipment expansions. Prior to joining Blum, Lafferty began his career in 1989 at a major cabinet manufacturer that produced both frameless and face frame cabinetry. His 30 years in the industry gives him a strong background to face new opportunities in an everchanging environment, a statement from Blum said.
Have something to say? Share your thoughts with us in the comments below.