Biesse reports $20 million in orders at IWF
September 4, 2018 | 8:25 am CDT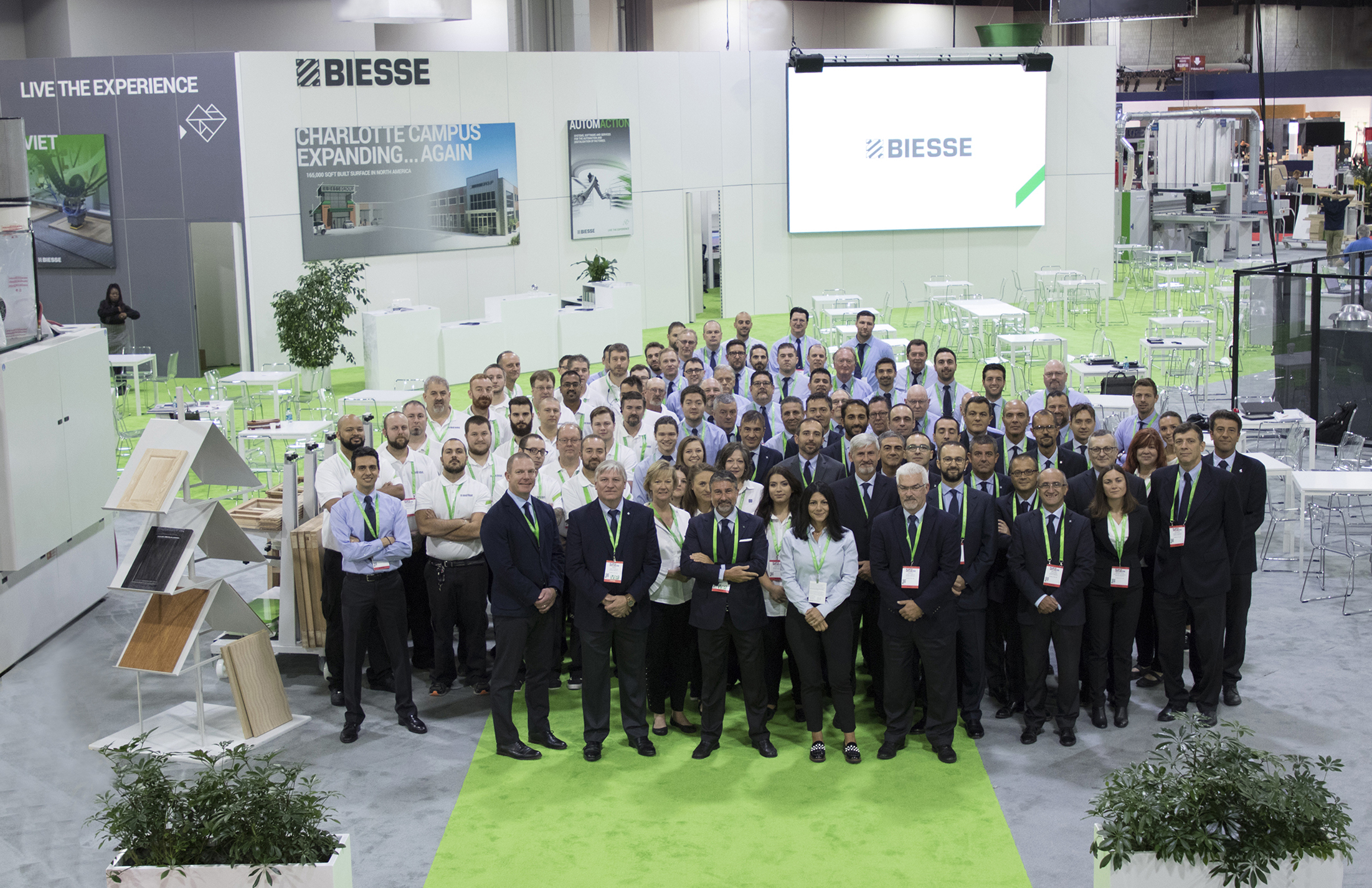 ATLANTA -- Biesse has announced that Biesse America and Biesse Canada received approximately $20 million in signed orders during IWF 2018, making this the company's most successful show ever in North America.
With more than 27,000 square feet of booth space, Biesse welcomed more than 1,400 companies in Atlanta. With reportedly the largest booth at IWF, Biesse was able to showcase a wide range of machinery, including integrated robotics and automated equipment.
"Automaction was the major theme for Biesse heading into this year's show," said Federico Broccoli, Biesse America and Biesse Canada president/CEO. "The technology we presented at IWF allowed attendees to see how our machinery addressed the challenge of finding labor with today's record level unemployment rates in North America, as well as offering solutions for increased and consistent productivity.
"In the 12 months prior to IWF, Biesse had an order intake exceeding $50 million USD in integrated lines and is a recognized leader and solid, experienced and reliable partner in the high technology systems market." 
Attendees were able to experience how Biesse's Sophia IoT platform provides an overview of specific machine performance features with remote diagnostics, continuous updated statistics and full integration with Biesse's new PARTS Portal.
At Biesse's annual VIP/Make-A-Wish part, Biesse continued its tradition of giving back to the community by presenting a check of $12,000 to Make-A-Wish during Thursday night's VIP/Make-a-Wish party at IWF.  Honored to host over 800 people at the event, Biesse doubled the amount of its initial check from $6,000 to $12,000.
Have something to say? Share your thoughts with us in the comments below.