Appalachian Millworks & Cabinetry plans relocation, expansion
August 10, 2022 | 12:02 pm CDT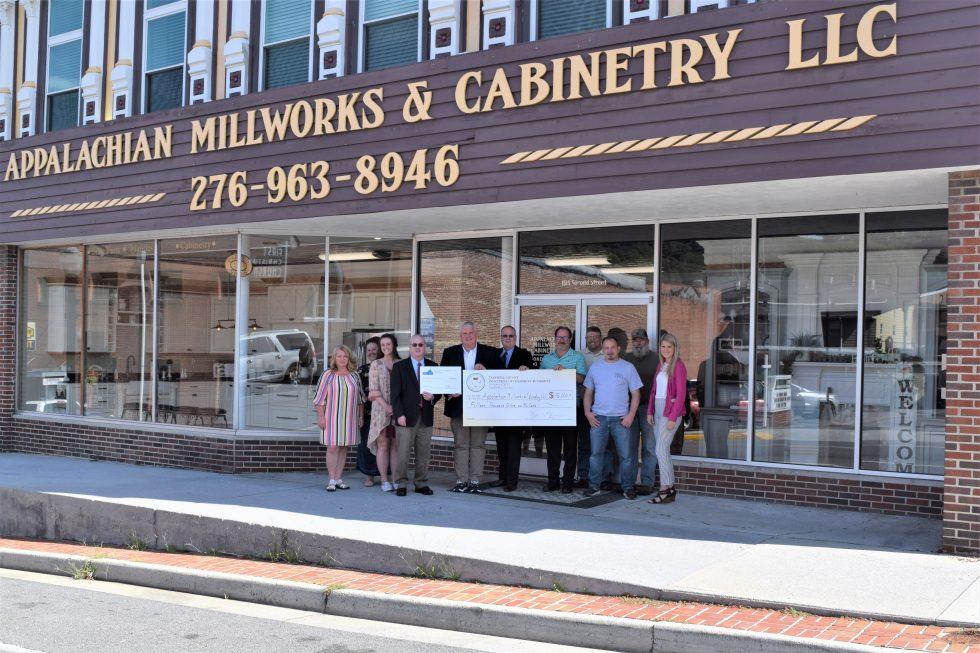 RICHLANDS, Va. – Appalachian Millworks & Cabinetry, LLC has received a $400,000 loan from Virginia Coalfield Economic Development Authority (VCEDA) to assist the custom cabinetry, flooring and millwork manufacturer in the relocation and renovation of its production facility as well as to streamline production, purchase machinery and add jobs.
"The VCEDA loan really helped us," said Travis Hackworth, Appalachian Millworks & Cabinetry (AMC) owner. "We have put so much private money into this project and we were at the point of where we could wait to finish it out, or in this case, with the help of the VCEDA funds, we are able to stay on track."
Total investment in the project is roughly $1.050 million.  Located on a 2.2-acre site in downtown Richlands, Virginia, AMC's new 49,500-square-foot facility will enable the company to achieve higher volume production, increase sales and add 15 jobs. Hackworth said he anticipates the new facility will open in the first quarter of 2023.
"Assisting existing businesses expand their operations creating additional jobs and investment within VCEDA's e-Region is an important component of what we do here at VCEDA," said Jonathan Belcher, VCEDA executive director/general counsel. "Appalachian Millworks & Cabinetry, LLC is a Virginia company formed in 2015, and it has already been providing products and jobs in the region. This latest expansion will add to those job numbers by an already established business."
The VCEDA loan proceeds will be used for upfits to the new building and to streamline manufacturing processes. The Tazewell County Industrial Development Authority also provided incentives for the project including a $2,000 per job grant; and a five-year real and personal property graduated tax rebate on the increase in value of real and personal property taxes for a five-year period.
AMC's current facility will be repurposed at a future date, Hackworth said. "[B]ut for now it will remain the offices of Twin Enterprises Inc. and Appalachian Millworks, as well as showroom."
Have something to say? Share your thoughts with us in the comments below.