Announcing the 2022 wood industry 40 Under 40 honorees
June 13, 2022 | 6:48 am CDT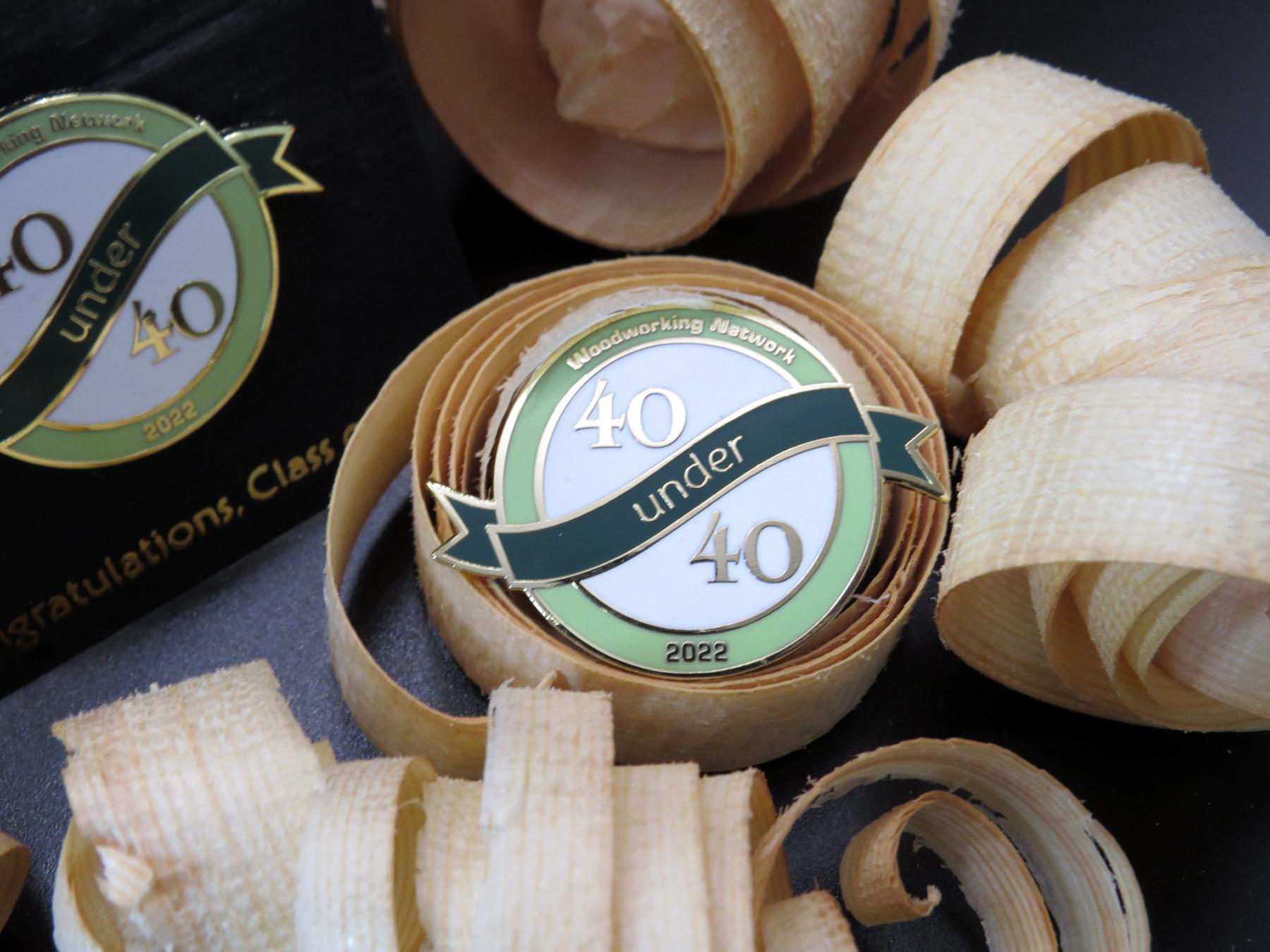 NORTH LIBERTY, Iowa - Honorees of Woodworking Network's 40 Under 40 Class of 2022 have been announced. This year marks the seventh annual awarding of the 40 Under 40, which celebrates the next generation of industry professionals who are making an impact on North American wood products manufacturing and its labor force development.
Those selected have been recognized by their peers for their achievements and innovations in the categories of: productivity, profitability, social good, ingenuity, peer inspiration, product development, organizational leadership, or another area. Close to 160 submissions were received and evaluated by a team of Woodworking Network editors.
"This generation of woodworking industry leaders has faced challenges and uncertainty on a grand scale in the last few years," said Harry Urban, FDMC publisher, a Woodworking Network publication. "Nevertheless, they have managed to prosper, inspire, educate, and innovate. Congratulations to all of the Woodworking Network 40 Under 40 nominees and honorees. The best is yet to come for these folks!"
"This year's team of honorees will join 242 alumni who have been recognized with this distinction in the past," said Tim Fixmer, president and CEO of CCI Media, the parent of Woodworking Network. "We are excited to invite the entire industry to celebrate with [us] some of the youngest, best, and brightest contributors to wood products manufacturing in North America."
The 40 Under 40 Class of 2022 is sponsored by PaintLine. Due to a tie, there are 41 honorees this year. Those named to this year's class are (in alphabetical order):
2022 honorees will be recognized at the Leadership Reception, to be held on Aug. 22 in Atlanta, the day prior to IWF, and at the Executive Briefing Conference, Sept. 15-17, in Colorado Springs. Honorees also will be featured in the FDMC/October Leadership issue.
"Being selected as a 40 Under 40 Honoree carries far more than the distinction of public industry recognition," Fixmer said. "Membership in this elite group has several tangible benefits: In addition to the Leadership Reception in Atlanta in August, this year we are also pleased to announce that each 2022 honoree will receive free admission to this year's Executive Briefing Conference to be held at the Broadmoor in Colorado Springs, Colorado in September. And, beginning in 2022, all alumni from prior years will receive a 40 percent discount to each annual Executive Briefing Conference in recognition of their outstanding achievements."
Plaques for the 2022 Woodworking Network 40 Under 40 are being provided by Epilog Laser.
Entries to this year's 40 Under 40 were solicited at WoodworkingNetwork.com through banner ads, eblast promotions and via social media. The 2022 class joins an elite group of honorees from 2021,  2020,  2019, 2018,  2017, and those recognized in 2016.
For more information on the 40 Under 40 award program, contact Karen Koenig at [email protected].
Have something to say? Share your thoughts with us in the comments below.