ATI Decorative Laminates creates custom face shields
April 20, 2020 | 1:41 pm UTC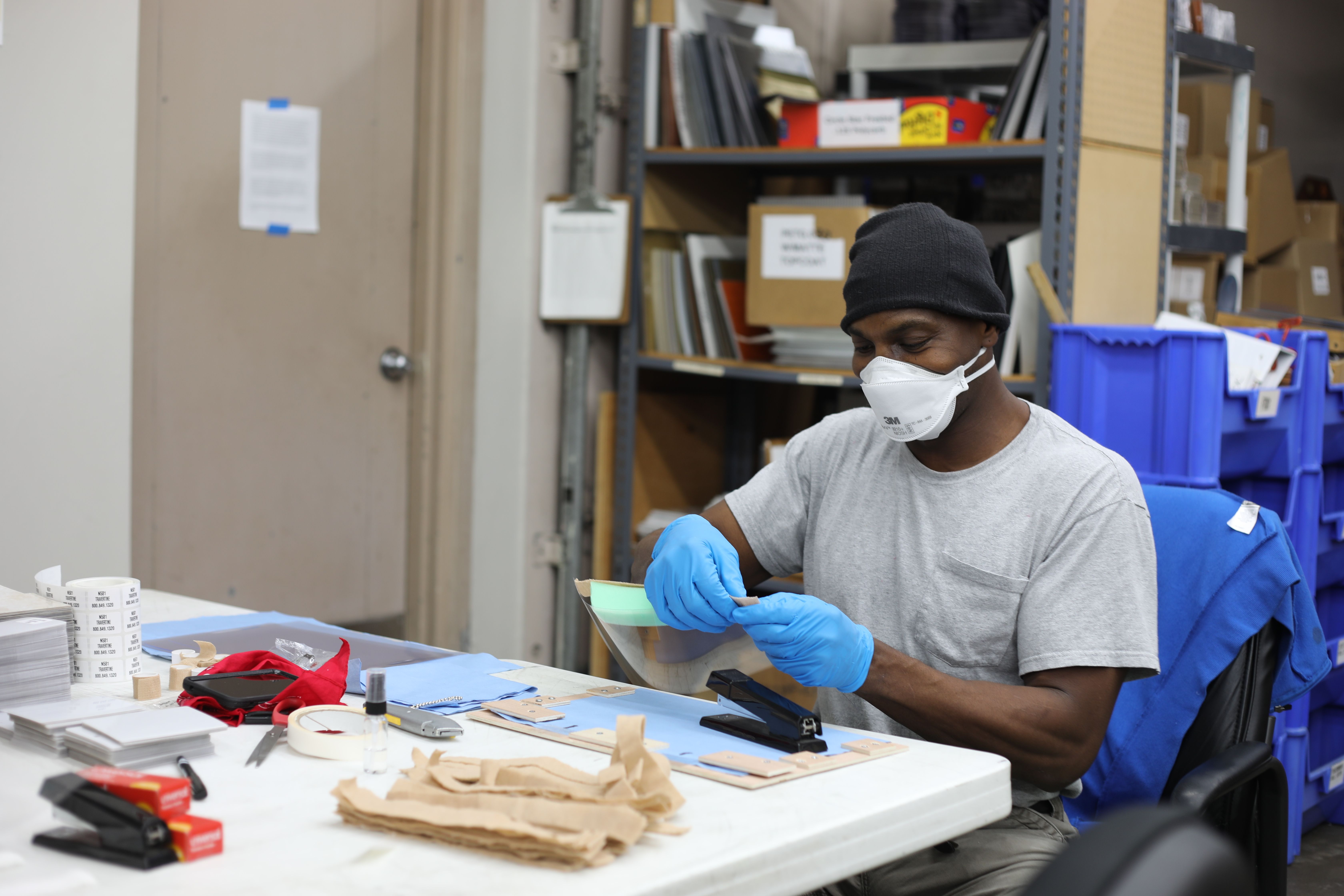 GREENSBORO, N.C. -- ATI Decorative Laminates has switched gears and is producing face shields for doctors and nurses at a large local hospital system. Due to a severe lack of protective face masks at the hospital, ATI was asked to create 2,500 custom-made face shields for the hospital using clear plastic already in stock at ATI.
ATI has worked closely with hospital leaders to determine the number of face shields needed, as well as the design for the shields. A prototype face shield developed by ATI was approved by the hospital staff in less than four business days. Production is set to start immediately. More than 3,000 face shields will be produced by ATI for use at the hospital and other local organizations.
The face shields are being made with a clear plastic and are serving as a substitute for face masks due to supplies depleting at an alarming rate. Protective gear for medical facilities has become scarce across the country so the innovative solution of using clear plastic already in-stock at ATI, will help thousands of people in the Triad. See www.ATILaminates.com
Have something to say? Share your thoughts with us in the comments below.