Furloughed manufacturers team up to make protective COVID masks
April 14, 2020 | 11:13 am CDT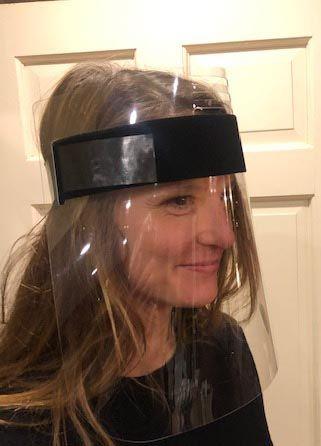 GRANVILLE, N.Y. - After being considered non-essential and forced to close, a roofing provider and a kitchen wood products manufacturer have teamed up to produce personal protective equipment.
New York-based Millennium Slate was forced to shut down all roofing manufacturing March 20 per the state's non-essential business mandate, furloughing all of its 28 employees. But after guidance from the state, Millennium was allowed to reopen March 31 with a small crew. It began making face shields and personal protective equipment to aid in the COVID-19 pandemic.
The company has announced a parternship with JKAdams, a maker of wood cutting boards and other kitchen-focused wood products. Located just over the state border in Dorset, Vermont, JKAdams will operate five CNC routers and a laser cutter to make face shields. 
"Producing these products is a win-win," said Millennium president Phil Prehoda. "We will be able to hire back furloughed workers and perhaps other area unemployed workers if demand develops the way we think it will. At the same time, we are pitching in to protect front line health care workers from this virus. While we can't afford to give away our entire production, we expect to provide free samples for a significant portion of our early production."
Prior to the shutdown, Millennium was using six axis robots and special-purpose, imported glue application equipment to apply hook and loop fastening tapes to a variety of construction materials. Millennium said it has had a good experience with hook and loop fasteners, and its first protective product is a hook and loop-fastened clear face shield.
Millennium believes this product is superior to many similar products, which are secured with an elastic tape. Millennium's hook and loop fastening is completely adjustable as to fit and is unlikely to slip since it includes a strap over the top of the head. 
This shield will initially be sampled for free to as many of the New York and New England hospitals to whom Millennium can ship. The company says it has sufficient material to build more than 10,000 shields and are laying plans to be able to produce between 50,000 and 100,000 units per week.
Millennium and JKAdams have received donations from hook and loop tape manufacturer Halco USA of Hayward, California. Tape converter TapeRite of New Hyde Park, New York, and Ink Inc. of New York City are also contributing services.
Have something to say? Share your thoughts with us in the comments below.