UPDATED: Woodworking industry coronavirus disruptions and cancellations
March 23, 2020 | 7:10 am CDT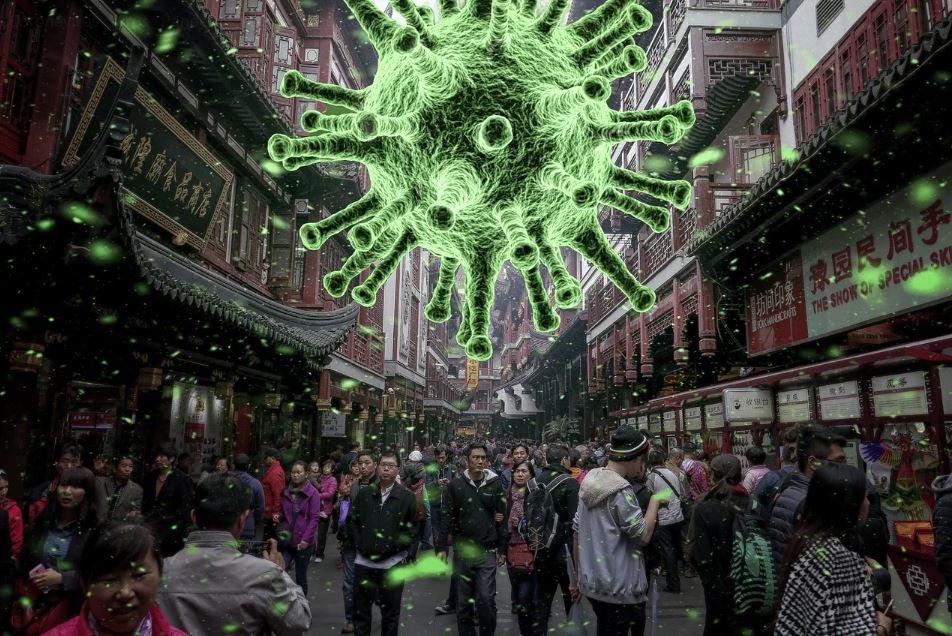 As the pressure for social distancing mounts, restaurants, gyms, bars, and a plethora of other businesses are either suspending, postponing, or cancelling operations entirely. Companies in which at-home work is feasible are allowing employees to work remotely. Citizens are being pressured to disperse from all public places.
The woodworking industry is not immune.
A host of industry disruptions have already taken place. More will come.
The Woodworking Industry Conference has been cancelled for 2020. Those in the industry are asked to mark their calendars for WIC 2021, which will be held April 20-23, 2021.
In a response to state orders, office furniture giant Steelcase has temporarily laid off nearly all of its hourly manufacturing and distributing employees in Michigan. The company also slashed the salaries of all salaried workers.
The outbreak of COVID-19 has prompted Flexsteel to shut down its primary manufacturing plant for two weeks. The closure will begin March 27.
The Hardwood Manufacturers Association announced that their 2020 National Conference and Expo has been rescheduled for August 19–21 in Nashville.
Oregon's essential wood products industry will continue to operate under an executive order issued March 23 by Oregon Gov. Kate Brown in response to the coronavirus pandemic. The timber and wood products industry accounts for 60,000 jobs in the state of Oregon. Roseburg has seven plants, two administrative offices, more than 400,000 acres in timberland, and a pulp chip export facility in the state, employing 2,400 people directly and supporting hundreds more indirectly.
The order allows all but a handful of specifically listed businesses to continue operating as long as social distancing and disease prevention protocols are in place and enforced. 
Art For Everyday, a manufacturer of architectural woodcarvings, has shut down all operations as of March 24.
Office furniture giant Herman Miller has suspended all Western Michigan operations until at least April 13. The company employs around 4,000 in the region.
Mississippi-based furniture makers Behold Washington, Southern Motion, Fusion Furniture, and Franklin Corp. will temporarily shut down all production. Fusion Furniture and Franklin Corp. have had employees test positive for the virus.
Canadian lumber giants Interfor, West Fraser, and Western Forest have announced major output curtailments. Interfor has slowed production by 60 percent.
Mark Richey Woodworking is currently open and fully operational at both their Newburyport, Massachusetts, headquarters and their Vermont WallGoldfinger Furniture offices. The company has instituted significant health protocols to safeguard employees and their families from the virus, including social distancing, staggered breaks, continuous wipe down of hard surfaces, and aggressive handwashing within its facility.   
They have stopped all non-essential visits to their facilities and project managers have ceased most travel to project sites. As all Boston construction has been shut down, they are not visiting any of their Boston projects and have temporarily suspended in-person sales visits to other regions of the country. In addition, they have prepared for some of their staff to work from home, where practical. The company is making the responsible choice to prepare for a partial or complete shutdown.
James L. Taylor Mfg. is still in operation. The governor has requested that all businesses in New York limit the number of employees who come to work everyday to 25 percent. Taylor has half the factory working, with almost all office employees working from home.
Microvellum has announced that after assessing the rapid acceleration in the spread of COVID-19, and based on new mandates for large social gatherings, the in-person TechCon 2020 events, previously scheduled in Jacksonville, Oregon, and Sydney, Australia, have been canceled. However, they are actively planning for a web-based version of the event, a virtual conference and training experience for clients worldwide.
Most of the Microvellum team has moved to working remotely. If customers have implemented a social distancing measures at their business, Microvellum can help make the transition by providing temporary access to customer Microvellum Software at home by setting up an all-access, 60-day disaster relief software license. 
Lioher Furniture Components has closed its showrooms, and is having inside sales and customer service staff working from home. Customers picking up orders must schedule order pick-ups at least two hours in advance to ensure orders will be prepared and ready to load. Warehouse staff will continue to process orders and shipments with little to no impact to daily order processing. The company currently has three to six months of inventory in each of their finishes.
The Southern Cypress Manufacturers Association has postponed its 2020 Annual Meeting, which was to be held March 25. The event will be rescheduled and held via conference call.
The Hardwood Manufacturers Association has postponed its 2020 National Conference and Expo, which was to be held March 25–27. Future dates are being considered.
In light of international developments and the most recent updates surrounding coronavirus, SCM reports that all its plants in Italy and abroad are operational, both in terms of production as well as from a technical and sales point of view. SCM continues to operate in full compliance with the ministerial decrees which have been issued to contain the spread of the virus in order to guarantee the best possible service to its customers in terms of quality, technical support and delivery.
SCM branches and technology centers have industry specialists on hand with digital services that allow them to be by the customer's side at all times, in remote form, providing practical demonstrations, training and maintenance, and service activities. In addition, SCM will continue logistics services of dispatching machinery and spare parts.
According to the Bluewater Wood Alliance, the Ontario government took new steps to help prevent the spread of coronavirus by asking non-essential workplaces to close. Some businesses can continue operations, but only if companies can maintain their social distancing and sanitizing practices to maintain a safe workplace for their employees. Companies are asked to use their best discretion for their situation.

These include businesses that extract, manufacture, process and distribute goods, products, equipment, and materials, including businesses that manufacture inputs to other manufacturers. Also included are construction work and services, including demolition services, in the industrial, commercial, institutional and residential sectors.
Wayzata Home Products said that market uncertainty associated with the coronavirus played a role in its decision to shut down its manufacturing operation, immediately laying off its entire workforce of 140, according to Inside Indiana Business. The company produced cabinets for the home remodeling market under the CliqStudios brand name and was based in Edina, Minnesota, according to Twin Cities Business.
Cefla North America and Weinig Holz-Her North America have announced the postponement of CeflaLive 2020 and Next Level 2020, April 22-23 and April 23-24, 2020. Future dates are being evaluated.
The Architectural Woodwork Manufacturers Association of Canada has announced it is cancelling its June 4-7 national convention. 
The Moulding & Millwork Producers Association is cancelling its spring event originally scheduled for April 19-22.
Italy's Salone del Mobile.Milano event has been postponed until June 16 - 21, 2020. It was originally scheduled for April.
The Holz-Handwerk trade fair has moved its dates from March to June 16-19, 2020. The biennial show takes place in Germany.
Xylexpo 2020 has been postponed until the second half of the year. The woodworking fair was originally scheduled for May 26-29 in Milan, Italy, one of the regions hit hardest by the disease.
Cabinets & Closets/Wood Pro Expo Texas, originally slated for March 11-13, has been rescheduled to June 10-12, 2020. 
Despite coronavirus concern, Furniture Society's conference is still set for June in North Carolina.
Woodworking and finishing technology giant Burkle North America has announced that travel will be reduced for all employees. Salespeople and service technicians will communicate with customers via conference calls and Skype instead.
Wood veneer specialist M. Bohlke Corp. has also restricted travel, and will utilize its "Live Log Inspection" technology to allow for remote veneer inspection via live stream.
Grizzly will cancel its Missouri warehouse sale - originally scheduled for March 21. The company will also restrict showroom access to 250 customers at a time. A special sale will be offered online instead.
Blum has said that its production facilities are running smoothly and on time. All products are manufactured in the United States and in Vorarlberg, Austria, so they can continue regular delivery.
Hampton Lumber temporarily shut down an Oregon plant after an employee showed symptoms similar to the virus. It has since reopened. The employee's test results have not yet been made public.
Next month's High Point Market has been postponed until early June. Around 80,000 were estimated to attend.
The Great Lakes Woodworking Festival held in Michigan and hosted by the Sam Beauford Woodworking Institute has been cancelled. The event was originally scheduled for May 2-3. It would have been the fourth annual event. Around 5,000 were set to attend.
NeoCon has cancelled the June show. The next event will be held in 2021. 
High Point Furniture Industries reports that its manufacturing operations have not been affected. The company produces its furniture in High Point, North Carolina, but raw materials and components may be sourced globally. HPFI is working with supply partners to stay ahead of possible impacts.
Oakwood Veneer has announced that it is suspending all showroom and factory visits until schools in Michigan reopen. Customers picking up an order in Troy, Michigan, are asked to wait in the foyer.
At Bishop-Wisecarver they are required to follow the shelter-in-place order coming out for seven Bay Area counties including their own Contra Costa County that will be in place until at least April 7. This Shelter in Place order will impact their ability to serve customers at the normal level. The company is converting all roles possible to remote capabilities.
Bluewater Wood Alliance in Ontario is postponing its quarterly event at Humber College on March 26.
Art For Everyday Inc. in Toronto is operating at full capacity and is committed to deliver its products on time to customers, as all raw materials are sourced in the U.S. and Canada, with large quantities on hand. No visitors are allowed in the building and their showroom is closed until further notice.
Cabinotch is planning to operate at full capacity. The team will continue to monitor announcements and take direction from health and government officials. Cabinotch is developing contingency plans to address their partner's needs.
Stay tuned for more updates.
Let us know if we have missed any.
Have something to say? Share your thoughts with us in the comments below.