Contract furniture's place in the new office environment: Quick stats
December 6, 2021 | 10:32 am CST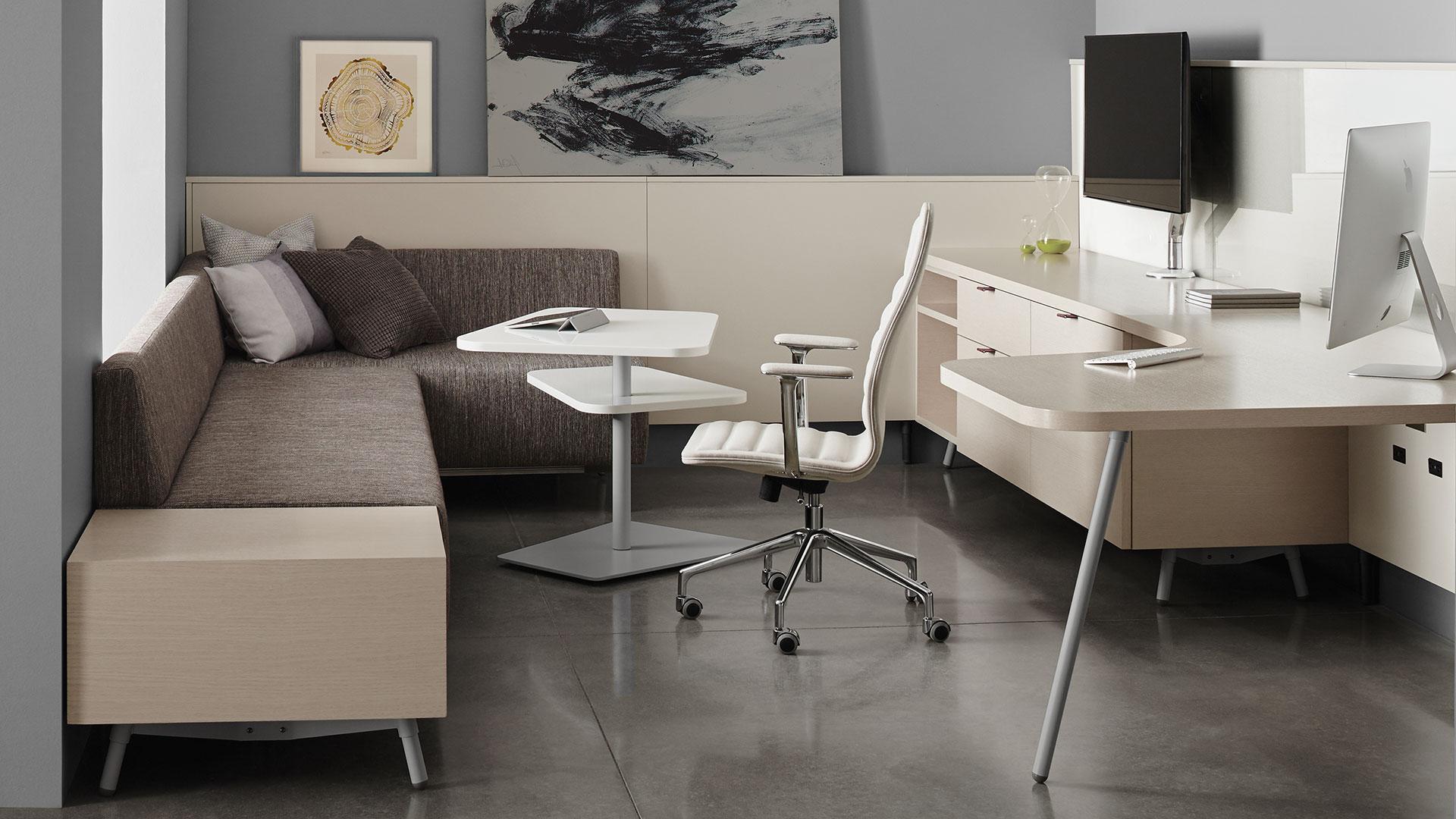 Employees are happy to be back to work, but crave flexibility says Eden Workplace's survey on global Workforce Sentiment. The survey found 85% of employees want at least some access to the office, with 62% saying hybrid workplace policies are the best option. The desire for face-to-face networking, socialization and access to a dedicated/traditional workspace were most often cited as reasons behind a return to the office.
NTT's 2021 global Workplace Report also saw an even split in employee preference between office, hybrid and home.
But what about the companies? NTT's findings in regard to organizations' return-to-workplace model saw 65% had already or plan to return to their pre-pandemic workplace environment, 25% will have a hybrid policy, 7% will never return to their pre-pandemic workplace operating model, and 3% were unsure.
The recent NeoCon supports these findings, with many manufacturers showcasing colors, styles and furniture designed to bring the comfort of the home into the office, and the functionality of the office workspace into the home.
See the infographic below. Find more market data in the December 2021 FDMC Wood Industry Almanac.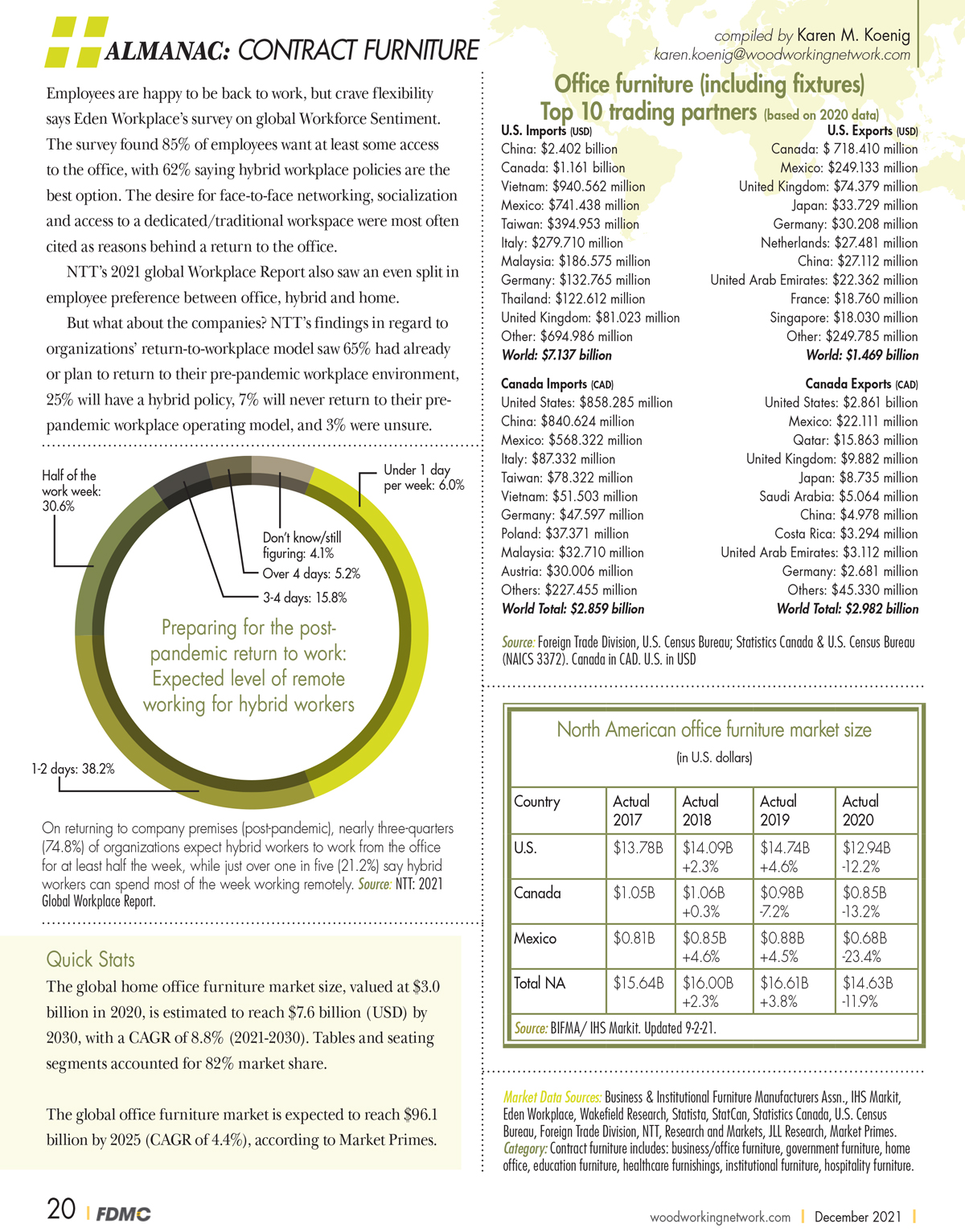 Quick Stats
• According to Research and Markets, the global home office furniture market size, valued at $3.0 billion in 2020, is estimated to reach $7.6 billion (USD) by 2030, with a CAGR of 8.8% (2021-2030). Tables and seating segments accounted for 82% market share. For material type, the wood/laminate segment had 48.4% market share in 2020.
• The global office furniture market is expected to reach $96.1 billion by 2025 (CAGR of 4.4%), according to Market Primes.
• JLL Research's Regenerative Work global survey finds the appeal of face-to-face interactions is a strong driver for returning to the office. Of the 3,368 office workers surveyed, only 36% of the workforce said they were able to maintain strong working and personal interactions with colleagues at a distance.
• More men (78%) reported being happier back at their workplace than did women (64%), according to Eden Workplace's global Workforce Sentiment Survey. More than half of employees (51%) said access to a traditional workspace has been one of the best parts about going back.
Market Data Sources: Business & Institutional Furniture Manufacturers Assn. (BIFMA), IHS Markit, Eden Workplace, Wakefield Research,  Statista, Statistics Canada (StatCan), U.S. Census Bureau, Foreign Trade Division, NTT, Research and Markets, JLL Research, Market Primes.
Category: Contract furniture includes: business/office furniture, government furniture, home office, education furniture, healthcare furnishings, institutional furniture, hospitality furniture.
Find more market data in the December 2021 FDMC Wood Industry Almanac.
Have something to say? Share your thoughts with us in the comments below.