Closets & home organization industry trends & forecasts: Wood Industry Almanac
December 4, 2018 | 10:55 am CST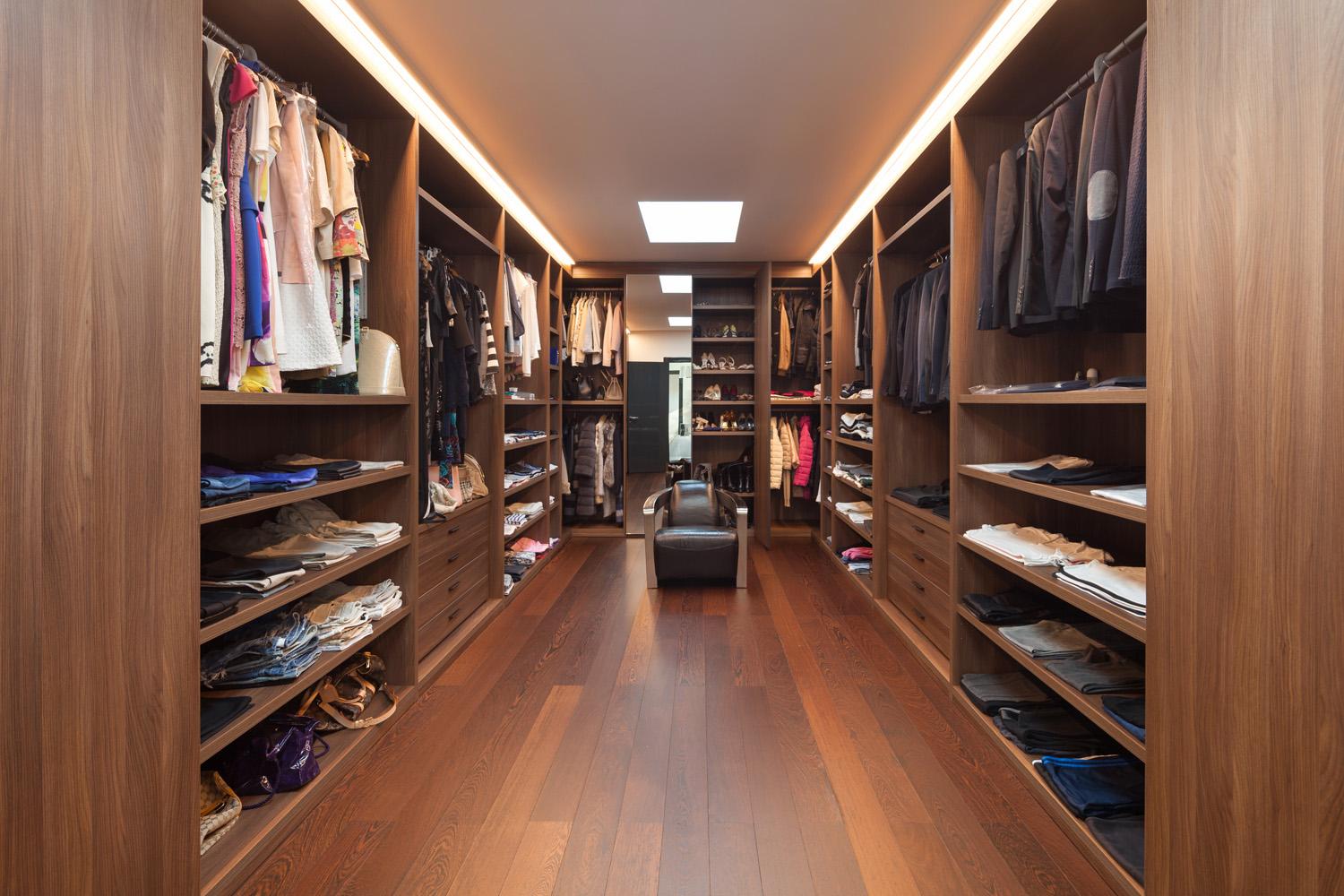 Sales of home organization products are projected to rise 3.8% rise annually through 2021 to $11.8 billion, according to research by The Freedonia Group. The study, Home Organization Market in the U.S., finds consumers are increasingly adding modular units, such as bins and baskets, into closets and garages.
With regards to closets, what other trends do they crave? According to Organized Living, homeowners want: his and her closets; white finishes; no more dressers; maximized closet space, including wall-to-wall shelving; and adjustability - the ability to add accessories and move systems as needed.
Click to enlarge/download the infographic, plus find more market data in the December 2018 FDMC Wood Industry Almanac.
The closet conundrum
According to a ClosetMaid survey, while the average American woman's closet houses 103 items, 47% said they struggle to pick an outfit before heading to work, and 1 in 9 have been late to work because they couldn't find anything to wear. Not surprisingly, 57% said having an organized closet would making finding what they want easier and faster.
Quick Stats
Although spending in the remodeling market is slowing a bit due to the rise in interest rates and flat home sales, homeowner spending on improvements and repairs is still expected to reach $350 billion in 2019, according to the Harvard Joint Center for Housing Studies.
For North America, revenue in the closets, nightstands and dressers segment totaled roughly $19.079 billion in 2018. The market is expected to grow annually by 1.1% (CAGR 2018-2021), according to research by Statista. The majority of the revenue is generated in the United States.
According to the most recent National Association of Realtors' Home Preferences study, the majority of buyers wanted more or larger closets and more storage space, with a walk-in closet in the master bedroom the second most important feature considered when purchasing a home
Survey information from Closet Factory finds the average person spends at least 15 minutes a day in front of the closet.
A recent Closet Clutter-Organization Survey from ClosetMaid found over half of the 2,000 Americans surveyed admitted they had a clutter issue, with about 23 miscellaneous and unnecessary items in their home; 57% said they keep items for sentimental reasons, while a third procrastinate throwing things away.
Two thirds of American adults claim they could use more home organization products in their home, according to Home Organization in the U.S.: General Purpose, Closets, Garages, and Storage Sheds, 4th Edition, a report by market research firm Packaged Facts.
Market Data Sources: The Freedonia Group, Statista, Woodworking Network/Closets & Organized Storage, ClosetMaid, Organized Living, Closet Factory, Harvard Joint Center for Housing Studies, Houzz, Packaged Facts, National Association of Realtors, Statista.
Category: Closets & home organization includes: walk-in and reach-in closets, garages, mudrooms, pantries, laundry rooms and related products.
Have something to say? Share your thoughts with us in the comments below.