Narrow lumber from supplier and lower yield
July 31, 2020 | 11:23 am CDT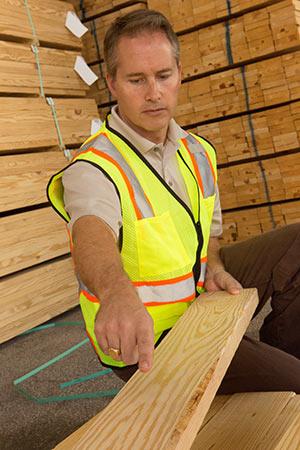 Q.  I was shown two pieces of lumber, one 6-1/2 inches wide and 12 feet long and another almost an inch wider (not quite 7-1/2 inches wide) and 12 feet long and the grader said both were counted as 6 BF.
The grader commented to me that some mills produced a lot of this narrow lumber. If our grader is correct, 6-1/2 inches x 12 feet is 936 square inches, while 7-1/2 inches x 12 feet is 1080 inches which is 15 percent more wood.
Or I figure that 6-1/2-inch pieces are 15 percent less. I also know that our percentage yield with 6-1/2 inches is a bit lower than from 7-1/2-inch pieces, but this a bit scary. Is this right? What is going on?
Answer. Indeed, the board footage of hardwood lumber is measured to the closest board foot with no fractions. So, within a group, such as 6 board feet, you can get a variety of widths. Normally, we expect the widths to vary, but it is indeed a fact that some mills have orders for large cants of 6-1/2 inches wide, so a lot of their lumber will also be 6-1/2 inches wide.
This sawmill width at 6-1/2 inches wide is indeed affecting your yield by about 15 percent. (If this lumber that is almost 7-1/2 inches wide were just 1/16 of an inch wider, your yield might go up 1 percent but the footage of the lumber goes up from 6 BF to 7 BF or 13 percent.
Your grader is very perceptive and deserves special recognition. Next, your lumber buyer needs to work with the sawmills to avoid cutting widths that just make the footage. We might call them "skinny pieces" within the footage. The sawmill may be doing this skinny manufacturing by accident, but they also may be doing it to help their yield. In either case, you are the one that is losing. Sounds like you need a different supplier.
Have something to say? Share your thoughts with us in the comments below.